Vingt Sept
MASAJ Marylebone and Shoreditch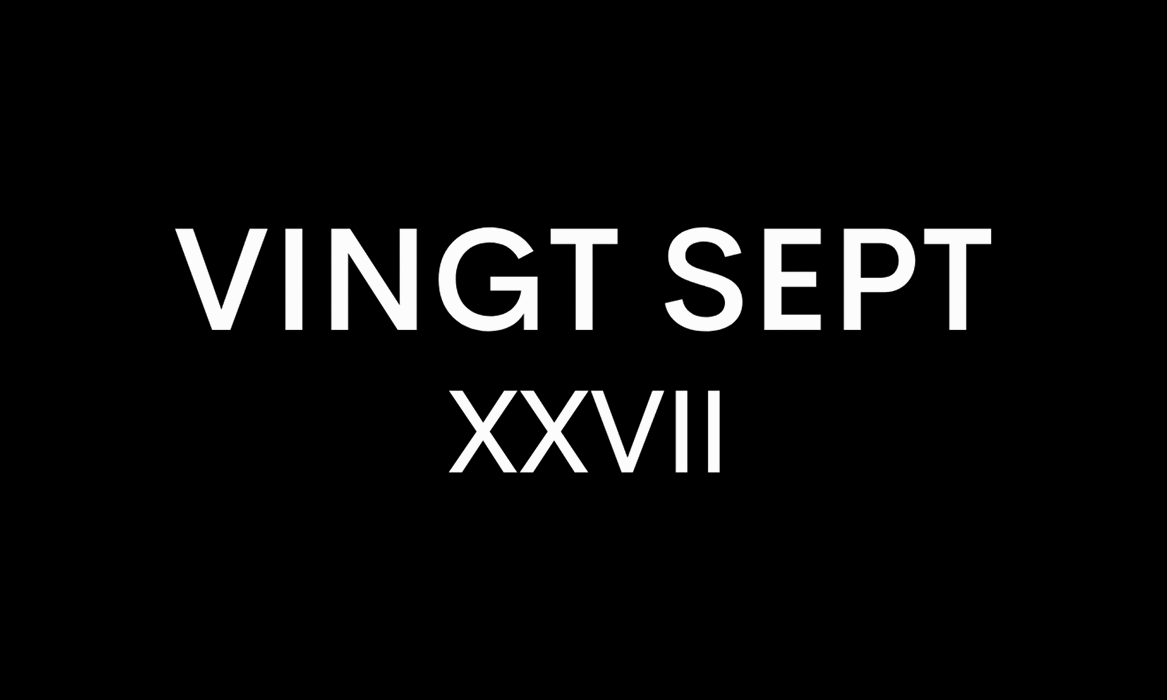 Lifestyle
The art of massage dates back to nearly four thousand years ago if you look at the oldest written record. The practice once considered a luxury, indulged by the rich or experienced to aid recovery, is today available at a small click of the fingers.
Although massage is widely available in practices, spas and even the comfort of your home, it can be tricky finding the right place. Fear not as there is one London sanctuary that sets the business pillars apart.
Enter MASAJ, London's most inclusive wellness studio, which recently opened a second HQ in affluent Marylebone. The contemporary wellness retreat delivers an uncomplicated service and offers a skilled set of practitioners to stressed-out city folk. MASAJ offers transparency about their therapist's skillsets online, and you can also book a treatment from as early as 8 am and as late as 8.30 pm at their Shoreditch and West London hubs. So whether you are pregnant, stressed out, or need desperate TLC, they have it all!
What we liked
When booking online, you see a smiling image of each therapist with their speciality, ranging from deep tissue techniques to sports, relaxation and focus areas.
The treatment menu at MASAJ intends to focus on your individual needs. You also have the option to pair massages which is excellent if you need to unwind and decompress.
Upon entry to the tranquil studio, visitors can soak up a zen ambience in a modern, intimate, inviting space with a clean and minimalist interior design. MASAJ also has a manifesto built on five pillars that includes a commitment to curate natural products that work and a dedication to green initiatives that preserve the planet.
Our therapist Milan gave us a board to choose our music tempo, select an oil, and even talk about any concerns or injuries. This is such a welcome experience and a breath of fresh air, as there often isn't an opportunity to get to know your therapist before a massage.
Milan, a founding member of MASAJ and one of the senior therapists, has a wealth of experience. As an accomplished practitioner specialising in deep tissue, relaxation, and sports massage, the yogi also is skilled in thai massage and acupressure - so we were in the best hands.
The Massage Experience
Our massage began with a welcome touch, which was well-needed after weeks in front of the computer.
Opting for the No.1 (a stress relieving massage) and ideal for those new to massage - you can expect a relaxing affair and the opportunity to zone out from the baggage you left at the studio door.
If you work from home, have built up tension or work in a high-pressure environment, the No.1 is a perfect affair. Ideal for novices or those new to bodywork, strains (from repetitive activities), stress, or pain was soothed away and replaced by a sense of total relaxation.
Milan started with areas of tension such as the neck, back and shoulder area, using a range of techniques including thai and deep tissue massage, slowly prioritising niggling areas whilst working out the tension in every muscle.
The welcome difference in this massage is Milan's ability to tune into energy, focusing on points of the body where there was a problem. Throughout the session, there was a stillness of the mind which is essential when having a treatment. Massage is a great release to rebalance the nervous system and can gradually declutter and calm an overactive and stressed mind. There was some poor flexion (a result and downside of home-working) however, the pace and pressure were not too overwhelming.
At the end of the sixty-minute session, our body felt invigorated and we were raring to go!
For more information, check out MASAJ
Words by Jheanelle Feanny
Locations for booking
MASAJ Shoreditch & Marylebone
Address: 10 Charlotte Rd, London EC2A 3DH
Address: 34a Paddington Street , London W1U 4HG
Phone: 020 4511 3384