Vingt Sept
MASAJ Shoreditch - The inclusive massage spot taking over the world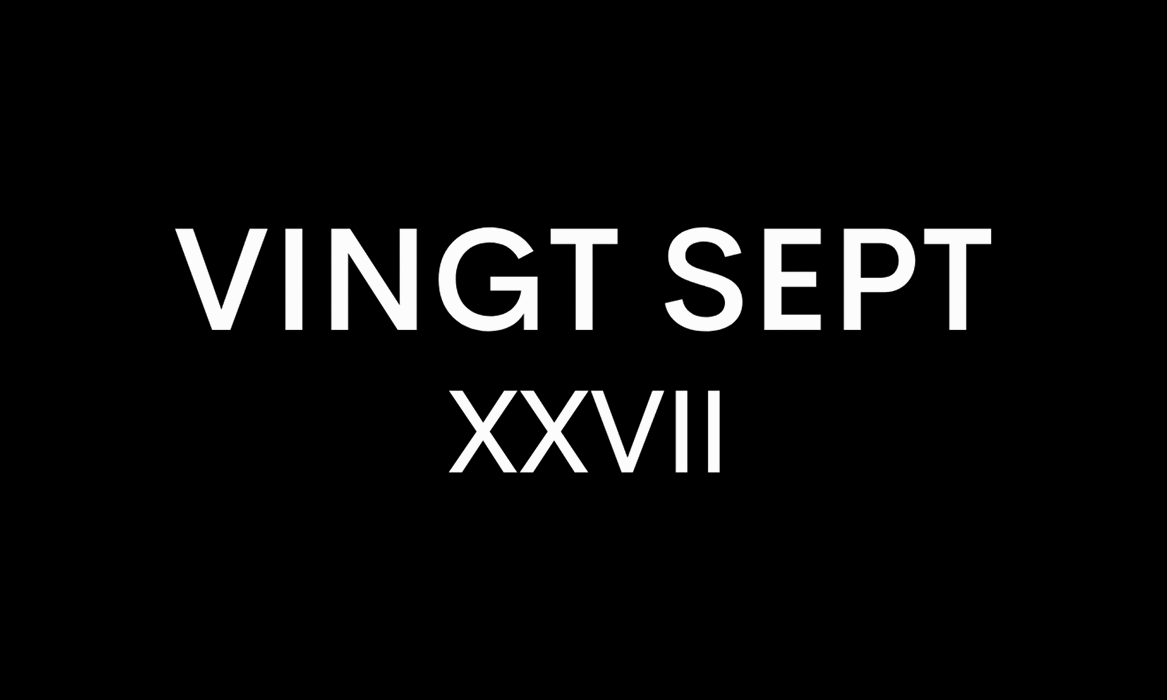 Lifestyle
Living in East London is an oasis when you think about it. There's an array of spoils right on my doorstep, and pretty much everywhere is dog friendly; what more can a girl need? What about a new massage studio that's open even after work hours?
East End outlet MASAJ is a new contemporary wellness studio set on the cobbled streets of Charlotte Street, Shoreditch.
The wellness and therapeutic retreat is designed to combat the negative effects of city living - long hours at the laptop, sardine can tube commutes, and all those treasures us Londoner's experience. The website informs me this is achievable through an uncomplicated menu, personalised treatments, and the power of touch - so I couldn't wait to check these guys out.
It's nearing the day of my appointment, and by the grace of God, I've injured myself (perhaps old age?). I wish I could put it down to gaining that summer bod or maybe an intense round of tennis, but alas, in the middle of the night I was woken by a demanding pooch demanding some H2O, and BANG!... my brain didn't tell my legs to work.
Feeling a little sorry for myself with a limited range of neck movement, I called MASAJ for advice and perhaps to cancel; however, after getting the all-clear, I was relieved to hear my therapist was happy to see me.
Being a girl who's had a few massages in my time, I was eager to see whether MASAJ could help, so the following day, off I went.
Background and Design
On entering, the studio is modern, intimate yet inviting, with clean, minimalist interiors and dripping in sustainable design. Upon reading the manifesto, MASAJ is here to change the game of 'ahem' massage with a strong manifesto built on five pillars. I won't list them all, but some impressive ones that struck me was their commitment to curating natural products that work and a dedication to green initiatives that preserve the planet.
As I wait for my therapist, I can't help but peruse the shelves filled with yoga blocks, sumptuous hand-poured candles and oils - all in their trendy trademarked branding.
I'm given a warm welcome from therapist Diana. She leads me to an equally industrial/minimalist treatment room filled with sweet-smelling essential oils. Diana assesses my range and motion before informing me she can indeed help with the injury, opting to prescribe a personalised massage instead of options on the menu. For those preferring to know their treatment ahead of time, options include MASAJ's relaxing, deep tissue, restorative, sports and pre/postnatal massage. There are also duo/couple additions for those preferring a bit of bonding.
What I like most about these guys is their therapists are not only experts in massage, but they're genuinely holistic. Additionally, five in-house blended massage oils are also on the menu, made from natural, sustainable oils. Instead of allowing the mind to choose, your senses do the decision making. My nose led me to Number 2, the Homerun, an invigorating blend of ginger, rosemary, black pepper and marjoram - the perfect potion for those needing deep tissue massage.
My massage commences and Diana uses a mix of deep tissue manipulation (focusing on the areas of inflammation and tension) with some Thai massage techniques including light pressure and stretching, moving energy (sen-lines) to the injured regions.
Diana is the dog's bollocks of the masseuse world. I had about a 30% range of movement in my neck and a buildup of tension from inflammation, and I still cannot believe that one 60-minute massage got me back to fighting fit. How was this achieved? Did I ask her? Indeed I did - through deep tissue massage techniques following years of study combined with methods passed down from tradition (Diana's father is Filipino).
Afterwards, I sat in the reception with a smile on my face and a juice in my hand. With some post-treatment recommendations of stretch exercises and things to avoid, I put my embarrassing escapade behind me and popped to the pub - as one should when in Shoreditch.
For more information, check out MASAJ
Words by Jheanelle Feanny
MASAJ
Address: 10 Charlotte Rd, London EC2A 3DH
Phone: 020 4511 3384