Vingt Sept
Meet NEZ the black musician shaking the house scene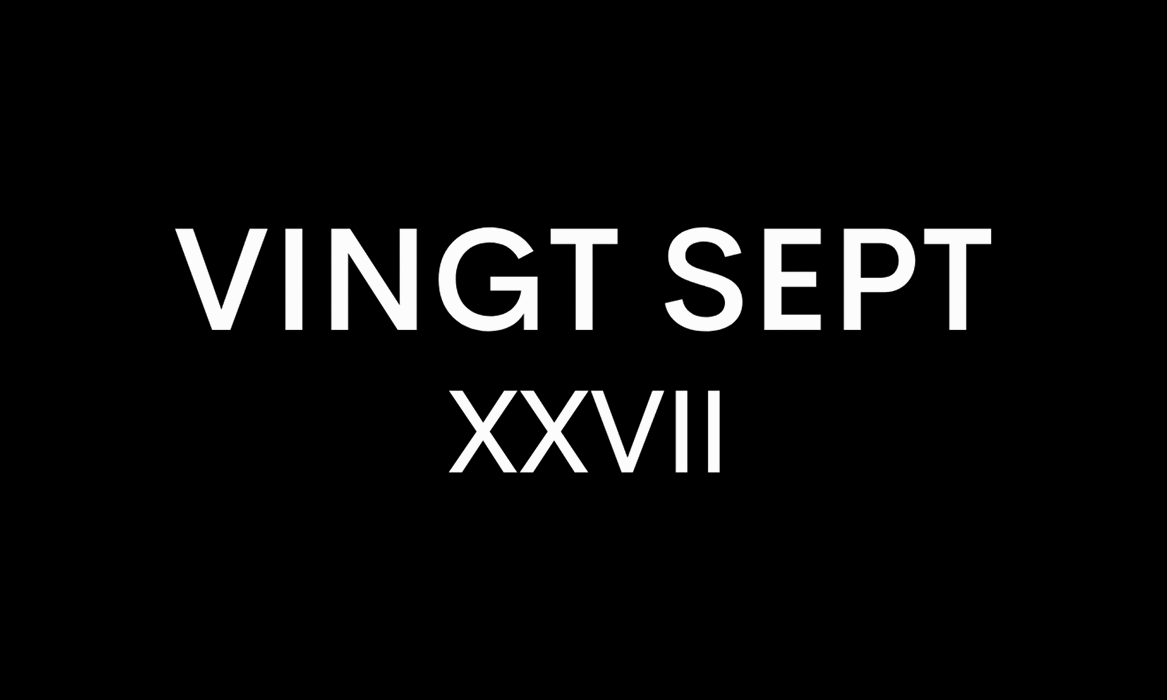 Music News
Meet NEZ, whose eccentric music takes us through the realms of deep acid-house, rap and pop music, all at once. Some of you may know the Chicago artist/producer for his contribution to ScHoolboy Q's Man of the Year and ASAP Rocky's Lord Pretty Flacko Jodye but NEZ (now based in LA) has just dropped his solo EP Midnight Music.
Collaborating with the likes of Felix da Housecat and Flo Milli, NEZ brings a whole new attitude to "house music". We caught up with NEZ and to learn about his musical background and where his music is taking him...
Your EP Midnight Music came out April 23rd. For those in the UK who aren't yet familiar with your sound, can you describe what this project represents for you or what listeners can expect from it?
I'm making dance music that nods to the pioneers that I grew up listening to in Chicago. This is me re-imagining club music for the future. I'm inspired by house, techno, pop, hip hop, and R&B, and I feel like these influences come through on this EP.
So, you were born in Chicago but are now based in LA.. Growing up, what kind of music did you listen to and do you think it has shaped your style today?
My parents played everything in the house. African music, gospel, R&B, hip-hop, funk, jazz, blues, rock – literally everything. My musical palette was vast from an early age. It definitely shaped my style because I didn't see boundaries.
You have family with a musical background. Can you tell us about them? Do you reckon they sparked your interest in music?
I have older cousins and uncles who sang with a lot of gospel legends. My mother can sing and my father even told me he was in a band in high school [laughs]. I also have uncles that were house DJs in Chicago in the 80s.
Which type of music did you first experiment with and how old were you? I feel as though you have such a different vibe to those in LA and I wonder if it's because of where you grew up.
The first beats I ever made were ghetto house beats. It's a sped-up raunchy progression that came around in the mid to late 90s in Chicago. Chicago had a big influence on me because we listen to everything. I feel like Chicago, being in the middle of the US, allowed a lot of different styles to come through the city and we're pretty open to anything as long as it's dope.
I saw your sick performance online for Dr Martens. How did it feel performing for the first time during this massive pandemic? Would you have planned it differently if you could?
Thank you! It was exciting because I was able to have control of the environment. I just wanted to keep things simple and show my take on the live aspect of my music. Yeah, I would've had a lot of people there lol.
Do you ever find it difficult to differentiate between Nez the producer and Nez the artist? Is there anything different you must do to get yourself in the mindset for either?
No, to me this is just a natural progression. I've always wanted to put my own music out. I just had to find my sound. Switching gears is fun but it's all creativity, so i know when something is for me.
To The Money has recently been released and is already drawing attention from all over the world. How was working with female rapper Flo Milli? Also, did you have a lot of creative control with the music video?
That's so dope. Flo Milli is absolute fire and one of the nicest people. She was so dope throughout the entire process. Yeah, I'm heavily involved in my entire creative process. As soon as I make a song, I see the video. That's just how I think.
You probably have one of my favourite and most intriguing approaches to both music and fashion. How could you describe your style in 3 words?
Thanks! That's a good question. Fun. Simple. Futuristic.
Midnight Music is about to drop, Do you ever think about where your music is going to take you?
I want to have as much of an impact on the culture as possible.
Am I correct in saying you don't write the lyrics, but you produce all of your own music?
100% incorrect. I write and produce everything. I do collaborate with other producers and writers such as Felix Da Housecat, Roses Gabor, LosHendrix, and Tizhimself.
I know it's probably a little tight with the pandemic restrictions, but do you have plans for any upcoming performances or festivals?
Yes!
Finally, when are you planning on coming to the UK to finally perform for us?!
As soon as possible!
Interview & Editor Dylan Weller
Subeditor Primrose Jeanton