Vingt Sept
Nick Wilson the UK's answer to cinematic Alt-pop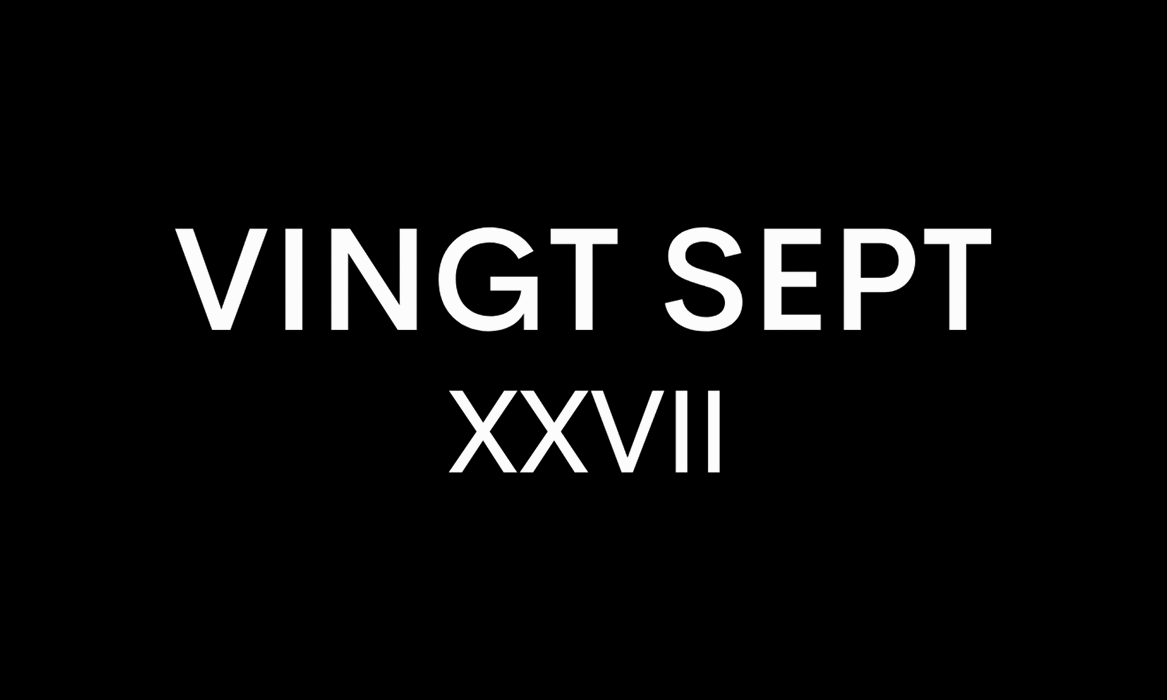 Music
Growing up in a self-admitted "busy" family – Nick Wilson was one of seven children constantly surrounded by music and smothered in noise. Pretty soon he began tinkering with the piano, before grasping towards the guitar.
The English songwriter is known for creating beautiful, soft-hewn acoustic melodies and describes his sound as cinematic emotional alt-pop. Wilson's debut album was crafted during lockdown – and is his boldest statement yet.
We caught up with the musician ahead of the release of his debut album to discuss why it took so long to complete, collaborating with singer Gabrielle Aplin and who Nick Wilson is outside of music.
You come from a musical family. Is it true you've been creating since an early age? If so, what/who do you think helped inspire this?
Yes! I've been making music since I was about 15. Part of it was growing up listening to loads of different genres, Mariah Carey, queen, the killers. So many different styles were there from the start, and I think that probably put me in the headspace to make my own music eventually.
Your debut album took four years to be released. What was the creative process like, and why so long for this body of work?
Some of the songs are from quite a while back, but it wasn't until midway through last year that I started working on the album. Before that, I always had this idea of a debut album having to be this huge thing, and the pandemic kind of changed that for me. I had all this music and figured why not put it out.
If you weren't a musician, what do you think you would be doing?
Hmm, probably something creative still. I don't think I could deal with an office job. Maybe graphic design?
How would you describe your sound?
I hate describing my own music, haha, but I'd say cinematic emotional alternative pop.
Your single Lead me to the water is quite melancholic yet trippy at the same time; what was the inspiration behind this song and the songwriting process?
I actually wrote this song over Zoom with my friend Joshua Keogh. It was our first session together, and the song kind of fell out. The song is about finding that other person that makes you want to be a better person.
You've just released love can be so lonely sometimes featuring Gabrielle Aplin. How did the collaboration come about, and what was it like working with her?
Gabrielle is amazing, and I've been a fan of her for years. I release music through her label, so I've known her for a little while now. I reached out and asked if she fancied doing it, and luckily she said yes! I think she really adds something special to it.
You've been described as a 'lyrical genius' and 'bewitching'. Do you feel these compliments ever feel fitting, or are you quite shy?
Haha, I think I'm too shy ever to call myself that, but I'm flattered to be called it. I definitely have moments where I'm like, 'Damn, that IS a good lyric', but usually, I like to think I'm a little more reserved…
What can we expect to hear and find lyrically in this album?
The album is about emotion and human connection between people, so you'll (hopefully) have a peek into those situations that bring us together or push us apart. I think love can be a spectrum, and this album tries to tap into all parts of it.
Is there anyone you'd love to have a dream collaboration with? If so, who and what would it be like?
John Mayer. Without a doubt. I've just always loved his work and would die to work with him. It would probably just be me fangirling.
Outside of music, who is Nick Wilson?
A big film fan. I'd rather have a night in watching Netflix than a night out any day.
Tell us something no one knows about you.
I can't swallow tablets - no idea why; I just can't do it.
You're about to go on tour supporting Emily Burns and Gabrielle Aplin; with the lockdown affecting live music, what are you most looking forward to doing whilst on tour?
Honestly just getting out and seeing peoples faces again. It's been a year and a half since my last gig, I'm just buzzing to be in front of a crowd again.
Photographer Jack Alexander
Grooming by Elvis Schmoulianoff
Interview and Editor Jheanelle Feanny