Vingt Sept
Ovie on being creative in the music industry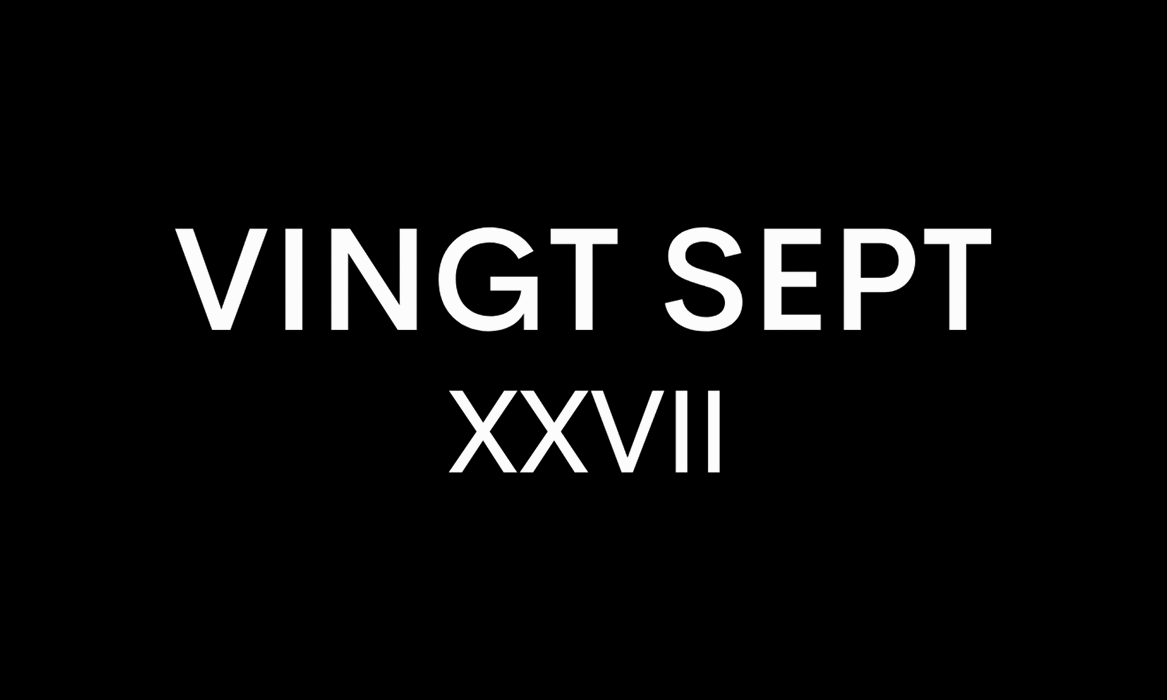 Music News
R&B and Afrobeat star Ovie is starting to make waves as an artist in the music industry. The Irish-born musician was a hit with critics last year when he released his debut single Dublin Girl, which propelled onto hit Spotify playlists featuring the likes of Jorja Smith, Burna Boy, and Wizkid. Ovie prides himself on being a self-taught producer, video director, and writer, determined to put depth and emotions into his songwriting, including his new single, One More Time.
Ovie spoke to us about his new single, what inspires him, and the importance of creative control.
It's been a challenging year. Is there something in particular that you've learnt to appreciate more?
For ages, I was so frustrated about the restrictions and stuff but after seeing how difficult it has been for many people, I learned to appreciate health and wellbeing more than ever before. That's probably the most boring answer I could've given but it's true.
How has lockdown affected your creativity?
For so long, I was in an endless loop of being mid-project on many different projects, so I had stopped learning. I didn't have time to reflect and re-evaluate my work. Lockdown gave me the time and I feel as though it has been positive. I identified areas where there was room for improvement and I'm working on those now.
Have you found it easier to create music or have you taken the time to reflect on your craft?
A bit of both, to be honest. The first few months were spent moaning. Then once that phase was over, I started reflecting a lot. When that was done, I started writing a lot, so all the above.
As a self-taught producer and writer, what would your advice be to those attempting to enter the industry?
Practice and collaborate a lot because there's always something to learn. But most importantly, do not strive for perfection – it is a waste of time.
Has it taken time to find your sound or did you know what kind of artist you were from the very start?
Yes, it has taken forever. I have always been R&B with Afro and hip-hop vibes, but I've struggled to find a balance. I believe I've come closer than ever to striking that balance during the lockdown with the new music I wrote. Having said that, depending on my mood, I can be an R&B singer one day and I might as well be a rapper the next day.
What and who inspires you?
My friends and family inspire me a lot. I'm surrounded by creatives and entrepreneurs, such as my mum and my little brother. Watching them strive day in, day out and not get phased keeps me motivated.
How has your life changed since you released your debut single Dublin Girl?
It hasn't really changed, to be honest. I still have the same circle of friends and still do everything I did before my debut. I don't like to get too caught up in the hype because that's just a distraction.
Your new single One More Time is about being unhappy whilst seemingly having it all. What inspired the subject of the song?
I like to think that I'm a very calculated person. I analyse situations I'm in and determine the probability of different outcomes, so I don't often make decisions that I regret, which is good for my mental health but makes for a crap song that no one can relate to [laughs]. Instead, I take inspiration from people around me. My friends are always making terrible decisions, so I have an endless supply of ideas to draw inspiration from. One More Time is an example of this. It was basically written from the point of view of my friend.
You also direct and edit your own music videos. How important is creative control?
It's the most important thing. When I don't have creative control, I feel disconnected from the project and struggle to put my heart into it. I am open to ideas and collaboration, but it must be something I feel connected to or I'll lose interest very quickly.
What can we expect from you this year?
A couple of singles, music videos, and my first body of work. But it's hard to put a date on anything with what's going on but that's the goal.
Interview by Joshua Evans
Sub Editor Primrose Jeanton