Vingt Sept
Peach PRC: The Australian musician making waves in the music scene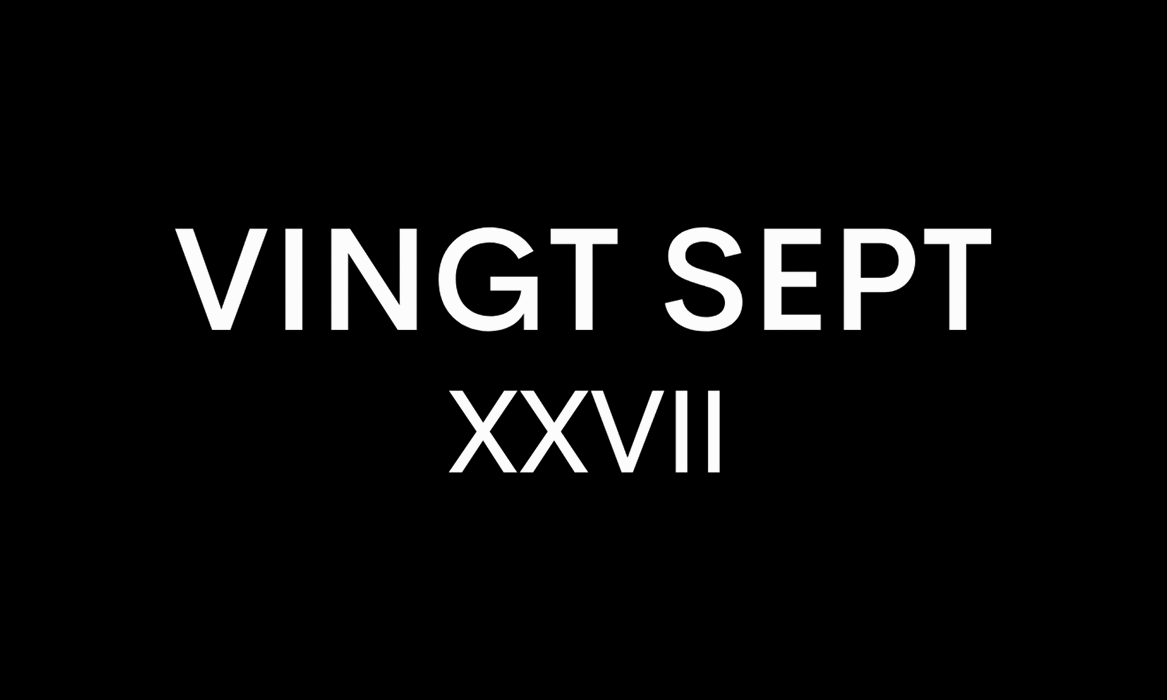 Music
Hailing from Adelaide Australia, singer songwriter Peach PRC made ripples following the release of debut single Josh, a melodic breakup song, with compelling lyrics and a little cheekiness - perfect for anyone who's experienced a departure from a dead beat! Following Josh, Peach PRC has since released a string of hits including catchy F U GOODBYE, Forever Drunk and God Is A Freak, some of which feature on her debut 2023 EP Manic Dream Pixie.
This year the musician has been enjoying success including shows supporting Black Ink at BST Hyde Park Festival, headlining London's Heaven for Pride 2023, and is now back in the studio writing and recording to fulfil the anticipation of a new body of work for her loyal fans.
Outside of music you can find Peach on TikTok where she has amassed over 153 Million likes and has 2.2Million followers, showcasing her music and individuality with honest frank content - a refreshing break from the millions of dance routines across the platform.
We sat down with the songstress to discuss what inspired her to get into music, how she overcomes challenges both personally and professionally and why staying connected to her fans is important.
What inspired you to pursue a career in music, and how did you get started in the industry?
I've always wanted to do music since I was really little but I don't really know what it was that sparked that ambition. Since I was really young, I just enjoyed singing and songwriting as it was a fun way to express my creativity.
Getting into the industry was just me consistently posting myself and putting myself out there with my music. I was then discovered through TikTok and got swept up in this whole, this whole life. And now I'm here.
What do you hope listeners take away from your music, and what message do you strive to convey?
Each song has its own message, but they're not really for me to pass on messages. They are just how I am feeling and when people resonate with that, then that's amazing and beautiful. I'm very lucky. I never really have a set intention for people to take away from the music rather than just enjoying it.
How do you approach the songwriting process, and what techniques do you use to create your music?
So many! I sometimes hear something poetic that somebody said by accident. Like a friend of mine will just be speaking and I'm like "Oh, that was actually really poetic", and I'll write it in my notes.
Sometimes I'll get a concept or an idea and put that in my notes and save it for later. Then I sit down with my iPad and just play a couple of notes and sing along to that and then find a fun melody. I start telling a story over the notes and hear how it comes out. I do that almost every day. Some of them are just for fun and for me, and then some of them end up becoming songs that I release.
What have been some of the biggest challenges you've faced in your career, and how have you overcome them?
One of the biggest challenges I think would be being so public about everything in my life, not just being somebody who is a singer that people don't really know a lot about. I kind of used to be that way, even just a decade ago, but now things have changed so much. Because I was found through TikTok, it's something that I wouldn't just disappear from. I think that's a big way that people connect with me. But it's been a challenge to balance being seen as an artist for my music and then being seen so raw and vulnerable and in every other way as well.
What advice would you give to aspiring musicians who are just starting out in the industry?
I think understanding your own value and valuing yourself and your time. Not seeing yourself, just because you're new to the industry, that you don't deserve the same respect as somebody who's been doing it longer, that you maybe don't know what you're doing or don't know what you're talking about. Having some kind of self-assurance and that 'I'm here for a reason' knowing there's no wrong way to be creative.
How do you balance your personal life with the demands of your music career, such as touring and promotion?
That is something that's pretty new for me. I'm still working it out. I kind of crash and burn sometimes. I'll go really hard on one and then kind of fall behind on the other. So I've been talking to some friends like Jess from The Veronicas and she's just been really beautiful and helped me balance touring, staying well and looking after myself, so that I can continue to tour and experience all of these great things that I want to do.
What do you think sets your music apart from other artists in your genre, and how do you stay innovative?
I don't know if I would say that I am set apart from the others. I think what makes part of my music enjoyable is that it is a nod to pop music in general. I like doing the mainstream, stereotypical 2010s pop. I just enjoy it and it's fun. Maybe that is the difference, that I'm not trying to reinvent the wheel or try to break barriers. I'm just enjoying this genre of music I'm making and I think people hopefully see that.
What's the most memorable experience you've had while performing or recording your music?
Performing or recording? Performing - There are always really crazy experiences and that's something really new for me. Just doing this tour was the first time I had a consistent on-stage experience. Every night there was something different. It's all a blur where I walk off stage and forget everything that's happened until I watch it back. Someone got engaged on stage during one of my shows on my tour, and it was really full on and beautiful. There were a couple of proposals at my shows. It's really sweet to me that I'm someone special enough for people to share a moment that is important.
How do you stay connected with your fans, and what role do they play in your career?
I think that in everything in my career, my fans have been the biggest catalyst for anything going viral or anything having success, even way back in the beginning, like with Blondes. I was an independent artist trying to get to a million streams. They were all going out of their way to band together and they have it on repeat while they're at work on their phone, on silent, trying to get the streams up. I was like, wow, that's so sweet that people would do that for me just because they like me as an artist. They've been like that from the beginning! There are so many fan accounts now that share all my stuff and help push me to a bigger audience. I'm so grateful. I don't know how I would have gotten as far as I have without them.
What can fans expect from your upcoming projects, and what are your long-term goals as an artist?
They can expect hopefully something bigger and better than the last. Something really new, at least for me. Something that's going to have pretty much every aspect of my creative abilities all in one project. I want to take all of my visual artistry, my storytelling and music ability, and everything that I can do, and put it into this one project. Make it something huge.
Peach PRC is currently in the studio. Listen to her debut EP Manic Dream Pixie HERE
Interview by Jheanelle Feanny