Vingt Sept
Post-Lockdown Indulgence: the ultimate guide to skincare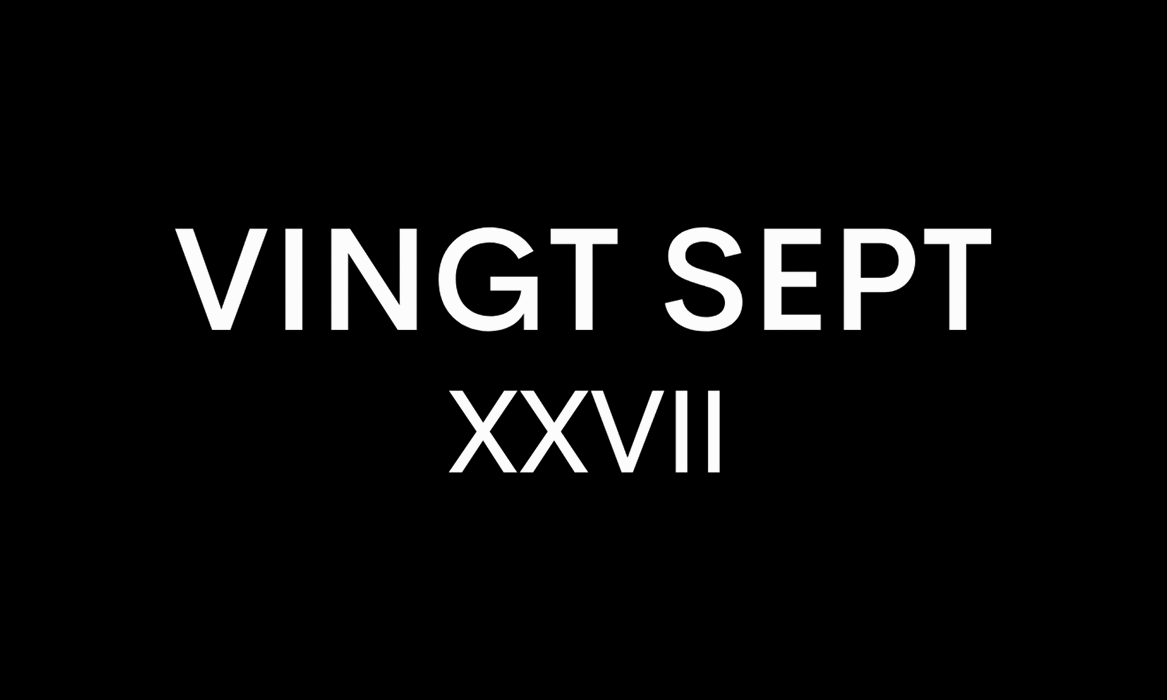 Beauty
Freedom day has far surpassed, and we're all getting used to re-entering society and some relative normality as we return to the office. But the time we have spent controlling that acne or indulging in those deep facials during zoom meetings (enter zoom camera off!) is now gone, and we must now find other ways of maintaining all of that hard work we did over the last 18 months.
It's not premature to think ahead; those 'treats' we had are long gone, and now we need some brand new, consistent and time-efficient beauty regimes post lockdown to get used to.
Have no fear. We are optimistic and have unlocked some tried and tested suggestions, so you're ready to face the world and the office Christmas party.
Detoxify your skin
Valmont DETO2X Pack - best for quick results, £138 Available from Valmont
For over 30 years, Valmont has created anti-ageing solutions led by stellar cellular cosmetic research in Switzerland.
The skincare giants have formulated a line geared towards those living in polluted cities or seeking improvement in dull and tired skin with their DETO2X cream.
Oxygenation to the skin is one of the essential elements when combatting pollution following heavy commutes or living in inner cities. Oxygen is key to improving blood circulation to the skin. It can enhance your appearance with its plumping effects, killing bacteria, removing dullness and combatting the improvement of acne.
However, oxygen facials can be costly and, with a return to the office, also difficult to fit into that ever-busy schedule. Valmont's DETO2X cream is a perfect alternative to a spa facial and a must-have for the beauty cupboard.
The cream appears in individual pods, great for hygiene and convenient for travel purposes; it is thick, almost like whipped cream and absorbs well into the skin. Although the price point is high, you achieve salon results, and your skin appears brighter and firmer almost immediately.
For firmer and plumper skin
MZ Skin - Hydra Boost Ampoules 5 day course - for intensive plumping, £155 available at MZ Skin
MZ Skin's 5-day system is filled with antioxidants
Developed by Aesthetic Doctor and Oculoplastic Surgeon Dr Mariam Zamani, MZ Skin has an award-winning line celebrated by Serena Williams and Chrissie Tiegan. You may have seen their famous gold LED Mask, but the brand has also developed some exciting yet groundbreaking scientific skincare.
MZ Skin's hydra boost ampoules are cruelty-free, free from parabens, sulphates, and silicones and developed following clinical trials to ensure that they are results led.
The treatment is a five-day course that speeds up the cellular renewal process, diminishes the appearance of wrinkles and fine lines, and restores skin to its natural glow. Packed with an abundance of antioxidants and ingredients that include lactic acid, this is for those looking for quick results.
Due to the potent yet scientific cocktail of ingredients, you will see some shedding of the skin; however, it is perfect for those with congested skin who are not ready for manual extraction.
The serum is gentle yet impactful, and results are seen after 24hours!
The night-time anti-ageing game changer
NOBLE PANACEA - The absolute rejuvenating night balm - best for anti-ageing, £357 Available at Net A Porter
Noble Panacea's science led breakthrough night balm
Launched in 2019 with two distinct collections and actress Jodie Comer as the global ambassador, we were intrigued to trial Noble Panacea.
The new luxury skincare brand founded by chemistry Nobel prize-winning Sir Fraser Stoddart has two collections, The Absolute Collection and The Brilliance Collection, formulated to target the signs of ageing. The Absolute Collection helps regenerate the skin for luminosity, whilst The Brilliant Collection focuses on protection for glowing results.
Stress, pollution and getting older are all considered contributing factors for fine lines, wrinkles and dark circles. Retinol (a derivative of Vitamin A) has been considered one of the best beauty finds in helping with this. However, there are some side effects, such as irritation, burning, sensitivity to sunlight and redness. The other annoying thing about products today is understanding the strength of retinol and how to incorporate them into your skincare regime.
Noble Panacea appears to be different to most we have tried; perhaps this is due to the innovative ingredients and patented evolutionary OSMV™ Technology. OSVM™ is Organic Super Molecular Vessel technology that preserves the potency of each key active ingredient by preventing interaction with the other components ensuring the efficacy is withheld; studies have shown this has increased penetration and absorption by up to 200 per cent. This is the lock and key to their products.
The brand is strongly informed by science, and we were intrigued to find out the results over a 30 day period.
The sleek octagonal packaging is very distinct; the reusable hard case is sustainable (made from starch and renewable materials) and preserves the individual serum pods to maximise benefits.
Each pod contains plenty of serum for the complete application to the face and decolletage. The collection comes with a dose opener that is easy to use. Consistency was light yet not runny; following 30-day use, hyperpigmentation, redness and fine lines were considerably reduced.
Vitamin C essential for those with acne-prone skin
Skinceuticals - Silymarin CF - Best vitamin C serum for acne-prone skin, £145 Available at Skinceuticals
A vitamin c essential for those prone to break outs
Another season change means another breakout and challenges with controlling our skin.
Well, we have managed to get our hands on the best oil-free vitamin C serum to help prevent congested skin and blocked pores with the Skinceuticals Silymarin CF.
Silymarin CF is formulated explicitly for combination-oily skin and those prone to breakouts and cystic acne as it does not clog the pores, allowing you to reap the antioxidative benefits of vitamin C.
Other key ingredients include milk thistle, said to help calm inflammation and ferulic acid that has known effects of slowing down the ageing process.
The serum is light and scent-free, absorption is also fast. Best results were detected following 90 days of use for acne-prone skin. Breakouts were significantly reduced, skin texture improvement was observed, and there was a reduction in hyperpigmentation caused by acne scarring.
5-minute remedy for acne control
Dr Dennis Gross Alpha Beta® Extra Strength Daily Peel 30 Pk - time-efficient acid peels for acne-prone skin, £89 Available at Space NK
Dr Dennis Gross daily peels are celebrated by Emily Ratajkowski, Selena Gomez and Zoë Kravitz, and are our favourite go-to when managing acne flare-ups and fine lines.
Each sachet contains seven effective AHAs and BHAs formulated to help collagen production reduce fine lines and are individually sealed to protect the active ingredients.
Powerful antioxidants such as Chamomile and green tea extract help boost the complexion, whilst the retinol helps speed up skin cell turnover and reduce pore size.
Following 30 day use (am and pm) of this strength, expect to find combination skin controlled, a radiant glow, clearer complexion, a reduction in active acne, and reduced pore size for cystic bumps. You may experience some irritation if you are not used to retinol. However, the penetrated cotton sheets leave skin hydrated. Use these before your skincare regime and following cleansing for maximised results. It is also recommended not to use any other products containing retinol.
This is the perfect product for congested skin as we move into the winter months and for those looking for quick results with speed and efficiency.
2 minute SPF gamechanger
Dr Barbara Sturm Sun Drops - best for UV protection, 30mls £110 available at Space NK
A game changer in SPF is Dr Sturm's Sun Drops
As we leave summer and move into the autumn and winter months, protecting your skin from UV rays and free radicals is ever more important. Applying SPF is always an afterthought; however, scientific research does conclude that wearing SPF whatever the weather reduces the signs of ageing, wrinkles, discolouration and even skin cancer.
Dr Sturm is known for her innovative skincare solutions led by scientific research, and the team have now formulated an SPF serum in drop form for ease of application and with powerful results.
The serum is SPF50; however, it will reduce to between SPF30-35 if worn under makeup. Not bad, considering most SPFs today tend to cake the skin and leave a rather unpleasant greasy residue. Dr Sturm Sun Drops do not and are easily absorbed into the skin, leaving those with combination skin at ease from worrying about a breakout.
The pipette form application ensures you control how much SPF you need, and the time for application is significantly reduced. It is incredibly hydrating with vitamin E, and a little truly does go a long way.
The much needed 3-in-1 serum
Dr Michael Prager - Urban Protect Anti-Oxidant Serum - best vitamin C serum against free radicals, £90 Available at Dr Michael Prager
Antioxidants are essential for reversing damage from free radicals
In leafy and stylish Knightsbridge London, you will find the Prager Clinic, home to ingenious cosmedical wellbeing treatments such as the famed Hydrogen Bar, said to reduce the impact of oxidative stress.
Although the clinic is known for its avant-garde treatment list, Dr Michael Prager also has an intriguing skincare line, and we wanted to know what all the buzz was about.
The skincare line formed from all-natural ingredients focuses on solutions that are not harsh on the skin but achieve maximum results. This is based on Dr Prager's practice of rectifying damage to clients' skin where they have overused what he calls cosmeceuticals; harsh and abrasive products found in over-the-counter solutions that can be harmful to the skin over time.
This vitamin C serum contains a powerful antioxidant and hyaluronic acid to help reduce hyperpigmentation and protect the skin's surface from oxidative damage caused by free radicals. It is also anti-ageing and supports the minimisation of acne breakouts.
The serum is light and absorbs very quickly into the skin with little to no fragrance. Following a week of use, skin does appear tighter and brighter in complexion. What is impressive about this product is the added hyaluronic acid and the protective benefits of the antioxidative (with the vitamin C), resulting in less product building following cleansing.
Hand cream essential for Eczema and sensitive skin
L'Occitane Shea Butter Intensive Hand Balm - best for dry hands, £24 Available at L'Occitane
L'Occitane provided hand creams to key workers during the pandemic
Now we are slowly moving away from home-working and returning to the office; those much-needed good quality hand creams may not be at your beck and call. Cracked skin and lines to hands will become a concern with the approaching cold weather and constant handwashing. It is essential more than ever to look after our friends.
Hands are indeed the gateway to youth; if you are showing signs of age on your hands, you need to step up and treat them the way you treat your skin.
This L'Occitane intensive hand cream is a great essential for your bag and comes in a travel size edition for those wanting to travel light. It contains 25% shea butter and is a heavy-duty moisturiser. During the pandemic, L'Occitane donated hand creams to NHS workers and is recommended by dermatologists. The scent is light and texture thick, and it does indeed lock in moisture for long periods.
A balm cleanser for all skin types
Eve Lom gel balm cleanser - best cleanser and makeup remover £45, Available at John Lewis
Cleansing balms are suitable even for those with oily skin - Eve Lom
Balm cleansers are mainly avoided by those with oily skin in the fear that they cause overproduction of oils and sebum; however, this is not entirely true. Cleansing balms effectively remove makeup and pollutants whilst soothing skin and gently replenishing any lost nutrients the skin requires.
Eve Lom's gel cleanser is not only light and creamy but appears to penetrate makeup, thus making removal more effective. The balm gently melts into the skin when in contact with water. The added botanicals of soothing Eucalyptus and shea butter improved dullness and skin tone, leaving skin plump and moisturised. There was an evident improvement to uneven skin texture and bumps following use at the day 10 point.
This product is perfect for your beauty cupboard for those looking to remove the additional moisturising from their routine.
The game-changing gentle makeup remover
Sisley Paris gentle makeup remover - most effective remover, £92 Available at Space NK
Gentle makeup removers are key to removing residue, makeup and free radicals during the cleansing phase of a skincare regime. By effectively removing your makeup, you remove the risk of unwanted skin blemishes, reduce dead skin build-up and promote cellular renewal. Most people have swapped traditional makeup removers for the ever-popular micellar water. However, some research has found that micellar water can lead to breakouts for those with congested skin.
French skincare brand Sisley Paris has created a product that acts as a three in one treatment to remove and replenish revitalise even the most sensitive skin.
Their remover contains the gentler Linden water - said to help with detoxification and toning of the skin. It also has potent yet gentle natural cleansers, Shikakai, desert date, and gypsophila.
Tricky eye makeup is removed with ease, and a little really does go a long way for those who wear heavier makeup and base. The pump is flat where you can control the amount of product required on your pads, and it is fantastic for those with sensitive skin. Breakouts appeared to be minimised following 21 days of use.
Herbal cleansing oils are your friend
Kiehl's Cannabis Sativa Seed Oil - best herbal cleanser, £41, Available at Kiehl's
A herbal cleansing oil alternative from Kiehl's
Sativa oil is an excellent herbal cleanser for those who live in big cities and face heavy commutes. Not only is it packed with antioxidants, but there are calming properties for those suffering from inflammation.
Many acne sufferers tend to be cautious when using oils, particularly if they have combination or oily skin; however, Cannabis Sativa Seed oil is very effective for balancing and hydrating and is suitable for all skin types.
The vitamin E rich oil is fantastic against UV rays and protects against free radicals; it also reduces brown spots and scarring.
Kiehl's have developed an oil cleanser that is non-comedogenic and perfect for all skin types and contains 60% Cannabis Sativa Seed Oil. There are 13 ingredients in total that include green oregano and peppermint oil that are fantastic against acne and reduce rosacea.
The bottle is small yet robust, and the oil is controlled in drop form. Consistency is surprisingly non-greasy and absorbs very quickly. It is perfect for those with acne-prone skin who are afraid of incorporating oils into their skincare regime.
Luxury hand cream with award-winning fragrance
Maison Francis Kurkdjian - À la rose - best-scented luxury hand cream, £40, Available at Selfridges
An indulgent fragranced hand cream from Maison Francis Kurkdjian
Francis Kurkdjian is an award-winning perfumer and the genius behind celebrated fragrances such as Baccarat Rouge and the illustrious Gentle Fluidity, so we were more than excited to try the Maison's luxury hand cream range.
The perfume (Á la rose) is light and sensual with hints of violet and magnolia blossom, and the cream continues this theme with an infusion of flora, musk and cedarwood. Still, it melts on the hands and holds moisture following constant hand washing.
The fragrance is delicate and feminine; no irritation was felt for even the most sensitive skin. Most importantly, Á la rose is utterly nourishing and the perfect hand cream for those seeking a little luxury in their handbag.
24-hour mask essential
Glow Recipe sleeping mask watermelon glow - recommended hydrating overnight Mask, from £32, Available at Glow Recipe
Watermelon infused hydrating mask from Glow Recipe
Glow Recipe is known for its fruit-infusing product line and as we move into colder weather dry skin will become the ultimate concern for most of us.
Said to be used traditionally in Korea, watermelon is packed with natural vitamin A and C; both are essential in restoring damage to the skin and neutralising the effect of free radicals during all weather conditions.
Watermelon is also rich in natural anti-ageing agents and helps with the production of collagen.
You can wear this AHA hydrating hyaluronic mask for 15 minutes or for those with skincare concerns that range from bacterial acne to dull skin; an overnight treatment leaves skin appearing brighter and blemishes reduced.
Pollution defence for city commutes
Susanne Kaufmann Pollution Skin Defence System - best protection during commutes from £59 - £218, Available at Liberty
Susanne Kaufmann's Pollution Defence System
Commutes, oh how we love them! If you work in inner-city areas, the biggest concern about skin damage is that daily trip to the office. You will be surprised by how much harm you are causing.
Skin damage can quickly happen from being squished like a sardine in a can on the tube, having a lack of ventilation, or even the stress of catching that bus, so you're not late; all of these cause stress. The outcome is an increase in the overproduction of oils (which can lead to breakouts), bacteria and germs penetrating the dermis from holding onto the handrails, and those free radicals from fumes even if you cycle to work. A build-up of sweat from face coverings can also lead to clogged pores and breakouts.
To counteract this, Susanne Kaufman's pollution skin defence system is the perfect solution. The system comes in three vials of concentrate containing potent antioxidants, vitamin c and a hefty complex of superfruit Schisandra. This system can be used as a three or fifteen-day regime; we trialled this over three days. The point is not only to reduce free radicals and environmental influences from penetrating your skin, but it actually stimulates the body's defence mechanisms at the same time whilst reducing pore size and evening out skin tone.
The system comes in three ampoules, where you are advised to use one each night after a heavy day. One of the ampoules contains Ectoin, a potent protective that stimulates cell renewal and protective of the skin immune system.
Results at day 3 showed a minimised appearance in congested skin and improvements in complexion; we are excited to try the fifteen-day system next!
An affordable cleanser for acne control
Mario Badescu Acne Facial Cleanser - most effective yet affordable acne cleanser, £14.50, Available at Mario Badescu
Mario Badescu Acne Facial Cleanser
Simple packaging and a scarily neutral price point for an acne cleanser intrigued the team to try Mario Badescu's acne cleanser.
The skincare line built on the vision of bringing European facials to New York City has been around for many years, building a reputation for successful anti-ageing and acne solutions for busy New Yorkers and A-list celebrities.
The brand's philosophy is to bring simple skincare solutions with maximum effects, and it is clear to see why the line has five-star reviews from beauty writers.
Using the product as a daily AM and PM cleanser, cystic acne on the jawline was reduced, and breakouts were surprisingly controlled. The ingredients list boasts salicylic acid (a beta-hydroxy acid that reduces acne by clearing pores), aloe vera and surprisingly, the herb thyme.
We are going to advocate this; cystic acne was significantly cleared following just three weeks of use.
An indulgent mask after a hard day at the office
Seed to Skin Manuka Nutri-mask - best Mask for congested skin, £115, available at Net A Porter
Seed to Skin's Manuka infused mask
Manuka honey is the holy grail for those with bacterial skin concerns, and as we mentioned, going out for those work drinks and leading a somewhat post-pandemic life is the most prominent skin challenge you're going to face.
In Korea, manuka masks are raved about for their reputation of clearing skin and bringing a youthful appearance. And finally, it's great to see that our friends at Seed to Skin have released a face mask that is impactful, clear, and results-driven.
Seed to Skin's mask was used once a week over four weeks. We were surprised to see that breakouts were considerably reduced, blackheads and whiteheads were minimal, and skin was tighter and firmer; this may be down to the anti-inflammatory properties it holds. Manuka can also balance the skin's pH level, one of the leading causes of congestive skin.
The price may be a little higher than most, but the product does yield fast results, and the application brush included within the packaging helps control the amount required for total coverage.
The ultimate gel cleanser
Augustinus Bader The Cream cleansing gel - best luxury cleanser, £50, Available at Augustinus Bader
Augustinus Bader The Cream Gel Cleanser
If you have not heard of 'the cream', you must be hiding underneath a gigantic rock.
The cream, dubbed ingenious and loved by Margot Robbie, Gigi Hadid and Jennifer Anniston, is known for its sought after scientific formula that has heralded results that include a dramatic reduction to fine lines and wrinkles. It is what some would say botox in a bottle. However, it does indeed come with a hefty price tag (£205 for 50mls, nonetheless worth it) and is the best selling product in the skincare giant's line.
Steered by creator and co-founder Professor Augustinus Bader (a doctor and scientist with research in medicine spanning 30 years), the line is centralised by the brand's signature TFC8 complex that is celebrated for activating the body's own stem cell renewal and repairing process.
Of course, we were more than thrilled to try the cleansing gel formula of the famous and popular line, and with a £50 price point, you do indeed get your money's worth.
The scent-free cleansing gel was used over a four week period (AM and PM) and has a creamy yet light consistency. Skin feels refreshed yet not stripped of natural oils, which is a nice change for a cleanser. Skin does feel lifted (like the tightness you get following a facial) and what was most evident was an overall improvement in dark circles and plumpness underneath the eyes and a reduction in frown lines.
This is a staple for those wanting refreshed skin with a focus on anti-ageing.
Gold indulgence
House of Purple Rose regenerating gold concentrate serum - best gold serum for redness, £50, Available at House of Purple Rose
A regenerating serum with 23k gold flakes from House of Purple Rose
Remember when all of the buzz was about gold facials, gold eye masks or even the coveted 24k gold roller? Gold is indeed still a thing in beauty as it has known properties for increasing skin elasticity. Most importantly, it slows down the body's natural response to ageing - collagen depletion.
Many people have moved away from the hype of gold treatments, but gold-infused skincare is a great alternative for those looking for indulgence and looking to slow down the ageing process.
House of Purple Rose's gold serum concentrate is fantastic against free radicals, and most importantly, helps calm acne inflammation and breakouts.
The skincare line was created with women of colour at the forefront to help ensure that hyperpigmentation, skin tone and dull skincare solutions were available utilising natural ingredients.
Each serum bottle is packed with 23-carat gold flakes and natural botanicals to stimulate regeneration and correct issues that often take longer to address in darker skin; these include uneven skin tone, brightening dark patches (yes, those pesky under eyes) and correcting hyperpigmentation.
The serum is light in consistency and absorbs very fast into the skin with minimal residue. Packaging is pleasant. We loved the edition of the wooden top (perfect for recycling or reuse). Skin appeared brighter, and tone was more even; however, results were achieved after six weeks of AM and PM use.
This is a great suggestion for those with darker skin tones suffering from scarring and hyperpigmentation.
Words by Jheanelle Feanny