Vingt Sept
Prince Akatoki + Tokii: London's slice of Japan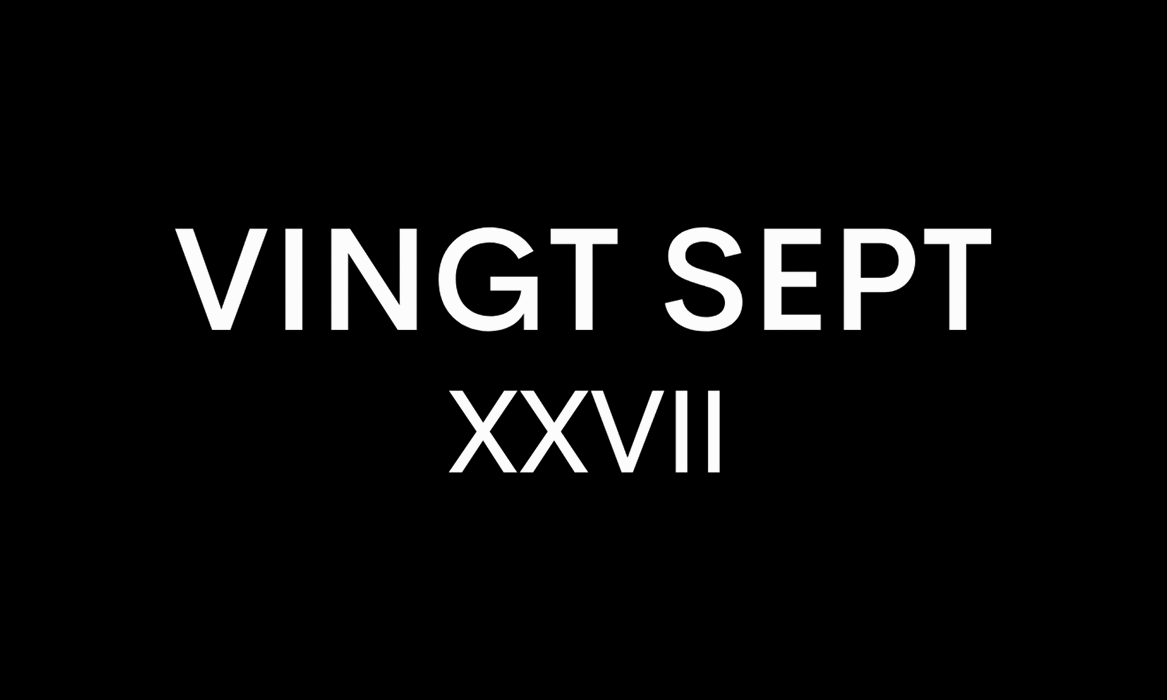 Lifestyle
In Japan, you'll find a 5-star Prince Hotel located in each region. Now staycationers and Londoners alike can enjoy a slice of Japanese culture at the city's own Prince Akatoki.
The hotel located in the heart of London's busy Marble Arch is a stone's throw from the city's famed shopping district and boutiques, yet quiet enough to be situated on the more tranquil Great Cumberland Street.
Opening in 2019, the hotel may deceive guests due to its classic Georgian exterior. But this is mostly a facade as you are instantly transported to the far east once through the doors.
Akatoki, in Japanese, meaning 'sunrise', is focused on evoking peace and eliminating clutter. B3 designers (behind the design for Frescobaldi and The Ritz Carlton Geneva) have managed to consider Japanese elements whilst introducing modern European finishes and design.
In keeping with Kanso (a form of Japanese interior design), modest yet minimalist furniture and decor are seen throughout the hotel. Like Feng Shui, it is said to come from ancient ideas, providing energy flow and movement within a space to provide total zen. Seven different principles come from Kanso, aiming to eliminate clutter whilst including nature and beauty in daily life.
The lobby is light and airy, with details including gleaming washed timber. Concealed and ambient lighting bleed through each corner, mimicking the sunrise, bringing balance and tranquillity to each space. A fireplace adds warmth to the lobby, which backs onto a study for those working. Expect to stumble across Japanese literature and Yaki (Japanese porcelain) with Kintsugi markings on the bookshelf. Kintsugi is a Japanese art form where broken porcelain is carefully placed back together to highlight the importance of embracing imperfections over discarding broken items. The skilful craft of using lacquer dusted with gold, silver or platinum to repair cracks and breaks is a tradition in Japan to highlight imperfection as an event in life and a variant of the adage.
Rooms
Scandinavian elements are seen in the rooms, whether through the interiors or furniture, to bring a further fusion of two cultures.
In the executive suite, guests can enjoy a king-size bed with Frette linen, a living area complete with sofa bed, smart TV and an ambient headboard with a decorative Japanese landscape as a focal point to the room.
Other amenities include traditional his and hers Yukata's (gowns), slippers, a yoga mat (perfect for the gym), Jing Teas with teapot, twice-daily housekeeping, 24-hour room service and a stocked mini-bar with complimentary soft drinks.
The bathroom is modern with features that include a television, heated steamed mirrors, bidet, a bath with shower and a heated Toto toilet. Malin and Goetz toiletries are neatly lined amongst the vast console whilst your room hosts quintessential views of tree-lined Georgian houses on the street.
All rooms include wifi, a Nespresso machine, complimentary magazines and newspapers. If booking directly through the hotel's website, guests can obtain a complimentary voucher to spend in the Prince Akatoki restaurant or Bar.
Malt Lounge + Bar
Whiskey and Saki may not be everyone's tipple. Still, the Malt Lounge and Bar decor encourage you to embrace this whilst transporting you to a traditional Izakaya (meaning tavern). Complete with a fireplace and an impressive Saki selection, the Bar is low lit and boasts wooden panels, authentic in traditional design with a raised bar and menus made from Japanese rice paper stock.
Snack on edamame salted beans or macaroons whilst sipping on a cocktail or five for an authentic experience. Malt Lounge is also celebrating a recent win from last year's UKBG National Cocktail Competition (by bartender Matteo Basso), so each drink will go down effortlessly.
Recommendations
Sake, known as Nihonshu, is not to everyone's taste; however, Malt Lounge has an option for every palette, including sparkling Sake for those looking for something a little lighter.
At the table, your waiter will ask if you prefer an Amakuchi (sweet) or Karakuchi (hot/spicy) beverage as one would expect in Japan. Each drink on the menu is also named after its key ingredient.
Try Sesame, a whiskey-based affair, with Angostura bitters, sesame oil and Kinahan's The Kasc Project B Whiskey. The smoothness is unexpected, and it arrives with a decorative sweet Sesame encrusted waifer.
Perhaps the Momo is a good shout for those seeking something lighter, with a sweet peach liqueur, Veuve Clicquot champagne and Sake.
Dining
Check out Tokii (meaning 'when') for breakfast, lunch or dinner.
You feel instant serenity as you walk past the striking Ikebana flower arrangements and Bonzai centrepieces.
The design elements from the lobby continue in the restaurant, which boasts an extensive wine list of over 90 different options. The style of cuisine is not limited to sushi and is designed to marry the best of East and Western flavours with Japan at heart.
Expect to stride past black and mahogany cladding, a colossal cast-iron mural, and low light for an intimate dining experience.
The sushi counter also hosts masterclasses where guests are encouraged to immerse themselves in traditional Japanese cuisine.
The head chef at Tokii is award-winning Gary Durrant, best known for his sophisticated cuisine over the years. Durrant, who was previously head chef at Hunter 486 London, has introduced unique options to the menu, including the tantalising Shaba Shaba - a broth (with Japanese paper that doesn't burn) placed under a fire where guests can dip vegetables, seafood and meat for an immersive experience.
Recommendations
Feast on the acidulous yet mouthwatering Yellowtail Carpaccio, with jalapeno and Yuzu sesame dressing for appetisers. Perfect for those with a love affair for Ponzu style dishes.
The tender and succulent Pork Belly Skewers are a delight arriving in a sweet Teriyaki, Tokii style for those looking for a bit of meat.
The signature Hot Stone Wagyu Beef for main is juicy and tender, arriving with various vegetables, spicy Ponzu, and Japanese mustard mayo. The beef is Japanese Wagyu grade and cooked to perfection by guests for just a few seconds.
If looking for sea, the sushi selection is vast and tasty, as is the Grilled Hispi Cabbage with miso butter for the pescatarian or vegetarian diner.
Dessert options are again extensive, but our personal favourite is the Japanese creme caramel, arriving with spiced pineapple and pistachios for a twist on a traditional European dish.
If booking directly with Prince Akatoki, guests will receive a £50 credit per room, redeemable at Tokii, The Malt Bar, the Relaxing Tea Turn Down and Yukata.
Sushi classes are £75pp and also bookable online
The Prince Akatoki London
Address: 50 Great Cumberland Pl, Marble Arch, London W1H 7FD
Phone: +44 20 7724 4700
For further info and booking, visit HERE
Photography & words by Jheanelle Feanny