Vingt Sept
S1MBA: driving to success with Rover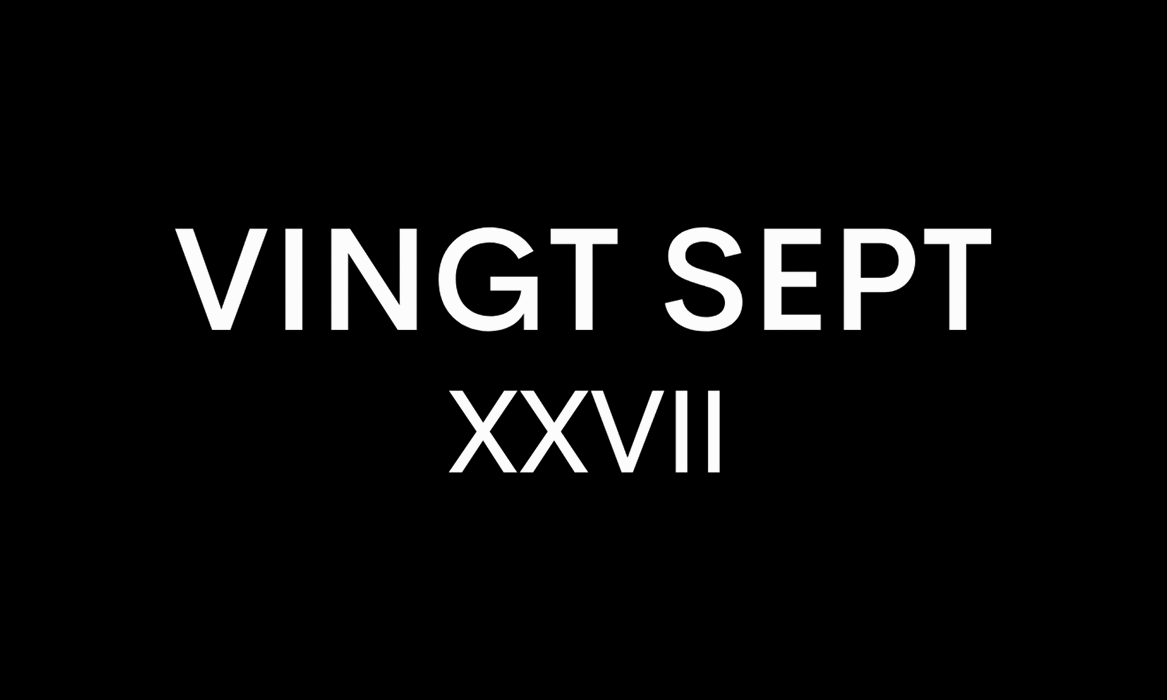 Leonard Simbarashe Rwodzi, aka S1MBA, has spent his whole life around music. Born in Zimbabwe, where he played djembe drums and joined a marimba band, S1MBA moved to the UK aged nine when his horticulturist father got a job as head gardener at Oxfordshire's Pusey estate. 
Moving to the UK exposed him to more sounds than ever before. He discovered grime and UK rap but also explored EDM and indie rock, citing Twenty One Pilots and Two Door Cinema Club as inspirations.
Fast forward to 2020, and following the release of smash hit Rover last year, S1MBA has been tipped as one of the UK's most exciting artists.
Rover has garnered more than four million views to date on YouTube, been streamed more than 25 million times worldwide, and received huge radio support from BBC Radio 1, Capital FM, Beats Radio 1, and Kiss FM. 
We caught up with S1MBA to talk about his music and whether he actually drives a Rover.
'Rover' has had an insane response. Do you reckon that TikTok helped the single go viral?
I believe good music speaks for itself; however, TikTok becomes a catalyst for good music. It really helped 'Rover' to become what it is now and helped supporters connect with me and the track more. TikTok definitely helped the track a lot – it's done what the UK hadn't really seen previously with the platform. The numbers on the platform speak for themselves.
You uploaded 'Rover' before going on holiday and returned to find a massive buzz around the tune. For those who don't know, can you explain how it felt?
It was surreal. Imagine working really hard on something, going away from it for a couple of weeks, and coming back to find out it had taken off. All of those sleepless nights finally made sense. It only motivated me to want to work harder.
What's the reaction been like from your hometown in Zimbabwe?
I feel as though Zimbabwe is yet to be exposed to my success, but everyday I hear about people discovering that I'm Zimbabwean and being happy for me as one of their own!
You're definitely putting Swindon on the map musically, but I hear you're in west London now. What's your favourite spot?
I'm in west [London] mainly for studio/music purposes, so I enjoy the various studios I have access to there and I was going to the University of West London. When I'm not in west, I'm everywhere, really.
Did you enjoy Wireless Connect and have you done any virtual performances before?
Wireless Connect was a new experience. When they first mentioned that I was going to perform in front of an empty crowd, I was a bit sceptical, but when I arrived the vibe was great.
When can we expect more music from you?
Songs featuring S1MBA will be out within the next few weeks and my next single is coming soon – it's really S1MBASZN, so expect to hear me everywhere, I hope!
What's been your biggest moment so far as an artist?
Being third in the charts for four consecutive weeks, but also seeing the numbers I've been able to hit, reaching 100 million streams, dropping the 'Rover' remix in the US, and working with Lil Tecca, too.
If you could make a lockdown EP with two other artists, who would they be?
Yxng Bane & Summer Walker
How's your lockdown been? Have you been able to keep yourself busy?
It's been very productive. I've been working on more music for you guys and I've got a project coming, so I was putting in overtime! I was very focused with my craft and bettering myself as an artist.
Lastly, I've gotta ask, are you driving a Rover at the moment?
Sometimes. You'll see me in whatever I pull up in! 'Rover' was only the beginning. Now, I'm trying to make it turn into so much more.
Loose is out now
Photography by Zekaria Al-Bostani
Interview by Dylan Weller
Sub Editor Primrose Jeanton