Vingt Sept
Sarah Chapman Skinesis PEP8 Micro-Facial: The Lunchtime Summer Glow Facial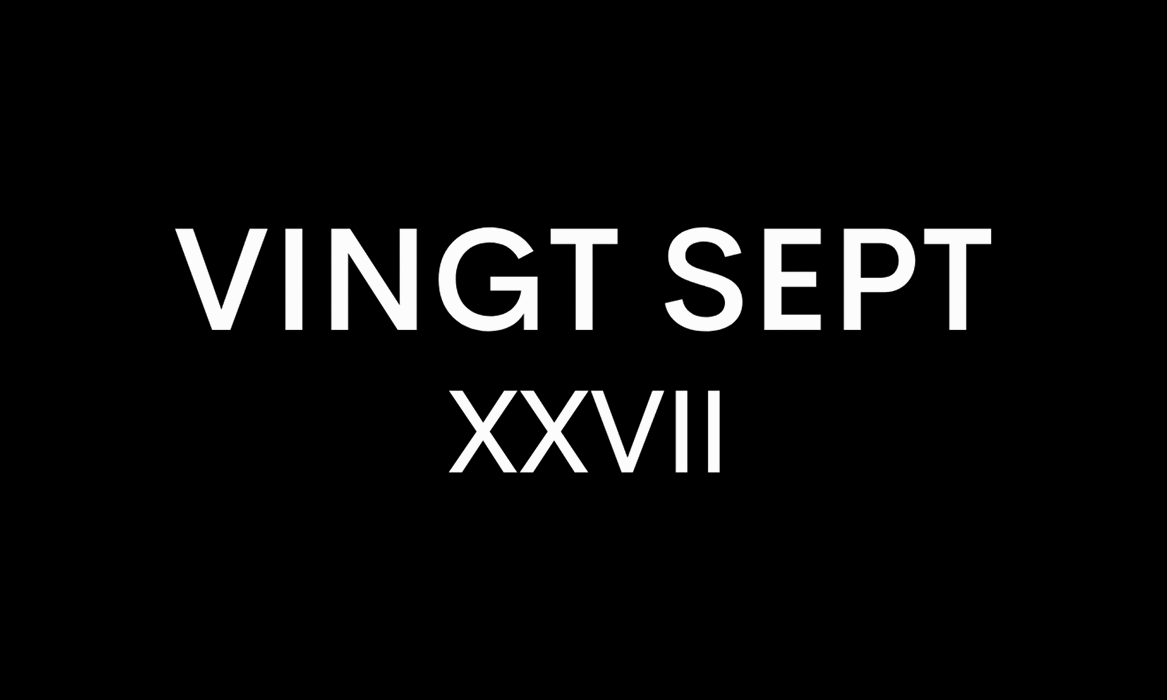 Lifestyle & Beauty
Sarah Chapman's London clinic and boutique
Psst... There's a new facial in town said to tackle the dullest of skin whilst getting you ready for the summer with a glow. Being one to try every new skincare secret, I had to check this out.
Sloane Square, known as the epicentre of Chelsea, is home to an array of luxury stores, boutiques and restaurants. Named after famed physician Sir Hans Sloane the area oozes sophistication. You will not miss the health-conscious, trendy crowd walking down the cobbled streets or perhaps the Cavalier King Charles Spaniels sitting opposite their owner at the table in their designer harness.
Just a stone's throw from the Square's famed Venus Fountain on Pavilion Road, you will find Sarah Chapman's Skinesis Clinic, home to the skincare genius's celebrated line and bespoke treatments.
Being one of the most sought after facialists, Sarah Chapman has looked after some of the world's most prominent beautiful faces. Her clients include Gigi Hadid, Uma Thurman, and Naomi Campbell, and it is clear that Chapman is always thinking ahead when it comes to skincare.
The boutique store and clinic are home to the facialist's science-led cosmeceutical line and advanced state of the art treatments. However, getting an appointment is not always an easy feat, as for some bespoke treatments, there can be a 3-month wait due to demand.
But fear not, there are some options available without the wait at the downstairs Theory Bar – and the new Pep8 Micro-Facial is one of those! If popping by, there is a large selection of editor-approved products to help get you through the spring whilst you get through that waiting list.
Design
The swanky 3,000 square foot clinic and boutique, spread across two floors, is clean, bright, and airy in design. Natural light seeps through the floor to ceiling windows evoking a welcoming environment. The futuristic and ultra-modern design does not feel clinical at all and rather spa-like. Delightful, fresh flower arrangements and long dynamic lines add a little sparkle to the boutique.
Downstairs, the Theory Bar is where clients can peruse, discover, and test exclusive products with Chapman's experts at hand for every concern from anti-ageing to skin rejuvenation.
Upstairs is home to the Hub, where medical treatments and diagnostics occur by a team of clinicians; these include skin mapping, and the ever-popular LED Light Pod.
The PEP8 MICRO-FACIAL, 45 mins/60 mins
Launching this year, there are two versions of this new 'lunchtime' facial that has zero downtime, leaving you instantly glowing. Clients can opt for the 45-minute treatment or the 60-minute one with the addition of LED.
The science-powered Pep8 Facial boasts three Ps - Peptides, Potency and Precision and is performed in the Theory Bar. Combining peptides with facial gymnastics, Pep8 is said to improve complexion, boost circulation and repair skin.
Peptides are supercharged short chains of amino acids and have a variety of benefits that include clearing breakouts, improving skin elasticity, reducing wrinkles and are less invasive than retinols. Following a hormonal breakout, I put my skin to the test to see whether this lunchtime facial could really help.
Treatment
My therapist starts with a gentle and refreshing double cleanse (using Sarah Chapman Skinesis Rapid Radiance Cleanse) to remove impurities and debris from the epidermis. This is followed by a salicylic and lactic acid peel for 2-3 minutes. There is zero irritation with just a slight tingle, and following this, the 1st stage of the facial massage commences.
Increasing circulation and providing my facial muscles with a gentle workout, I felt energised, experiencing some relief from tension and puffiness.
Next, platinum-powered peptides and plant stem cells are massaged into the skin with a soothing peptide-infused eye mask. This part of the treatment was undoubtedly a relaxing experience that I most certainly cannot wait to try again. Facial gymnastics then commence to tighten and firm the skin. Said to reduce the appearance of wrinkles, increase circulation and sculpt, it is not painful and surprisingly relaxing. Chapman's Platinum Stem Cell Facial Elixir & Age-Repair Serum is the key product used, providing a radiant boost.
The last step in the facial is a hydrating lip balm packed with hyaluronic acid and a satisfying hand massage.
Post Treatment
Feeling utterly relaxed and like putty, it was time to check my skin that, surprisingly, after just 45 minutes, appeared less inflamed, dewy and tighter.
My skin was just a congested mess, and afterwards, I was able to walk out the doors, makeup-free, feeling glowing.
PEP8 Micro-Facial 45 minutes, £85 / With LED 60 minutes, £130
To find out more about the PEP8 Micro-Facial, visit HERE
Sarah Chapman Skinesis Clinic
Address: 259 Pavilion Road, London SW1X 0BP
Phone: 020 7589 9585
Words by Jheanelle Feanny