Vingt Sept
Shangri-La The Shard: a staycation in the clouds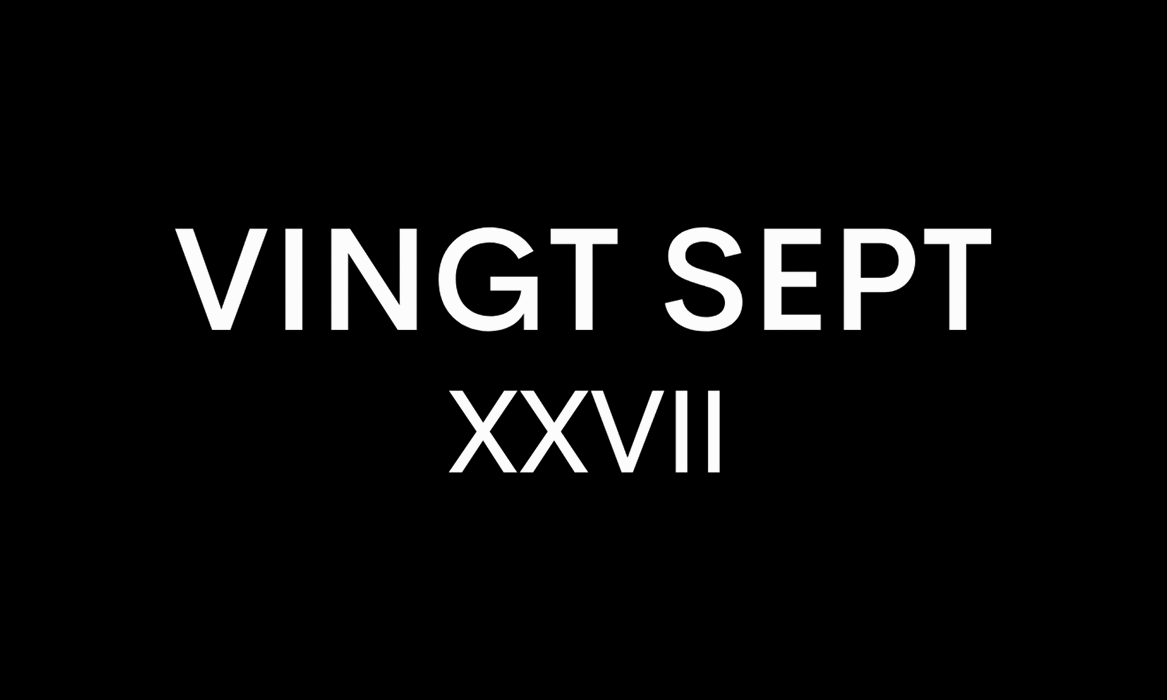 Travel & Lifestyle
Image courtesy of Shangri-La The Shard - Sky Pool
Staycations in the clouds are the thing of dreams, unless you're staying at Shangri-La The Shard. So whether a romantic proposal or a weekend of indulgence is on the cards, here's our guide to staying in one of London's exclusive hotels.
Background
Boasting what we consider the city's best views, The Shard, designed by Pritzker prize winner Renzo Piano was once nothing but a whispered sketch on a napkin once upon a time. Fast forward to 2022, as London's most magnifying properties, it would, of course, make sense for luxury hotel giants Shangri-La to house one of their three European hotels in The Shard.
Views from the lounge at Shangri-La The Shard / Image courtesy of Shangri-La
Shangri-La - meaning 'lost paradise' pays homage to the group's Singaporean roots of Asian inspired luxury interiors whilst considering the cosmopolitan atmosphere of each capital city.
Each hotel from the group is designed to reflect the unique character of the country it is housed in.
Design
The palatial London location, surrounded by pétillant panelled glass, offers guests panoramic views of the city's most famed landmarks. Accessing the lobby on the 34th floor is also a swift affair via a superfast lift, following a warm and discreet welcome from the dapper concierge.
The 34th-52nd floors are all Shangri-La, its spa and facilities. These include their milk and honey hotel rooms, restaurants GONG and TING, an iconic fitness suite and the prize - the Skypool. The 53rd-65th floors are occupied as ten exclusive residences, so if you have a spare £30-50 million floating around, one could be yours.
With interiors envisioned by Steve Leung designers, expect contemporary Asian design fused flawlessly with modern European accents. Having arrived the day after Valentine's Day, we were captivated by the floral creations and Après inspired installations, seen on the ground floor and throughout the lobby.
The main areas on the 34th floor, including restaurant TING, are dripping in chromatic gold finishes amongst rich silks and velvets. In-keeping with Shangri-La tradition, guests will experience inspirational cultural influences where hints of cherry blossom, emblems of nature and rich timber are intricately integrated into each space.
Relax in the swanky Sky lounge with a glass of Shangri-La's many champagne options - displaying over 500 bottles of the world's finest wines and champagnes, you are utterly spoiled for choice. Or perhaps the serene infinity pool (Sky Pool) offering access to London's superlative views whilst chilling with a loved one.
Rooms
Following the most effortless check-in process, we were escorted to our Premier City View room - where the name offers precisely that. On arrival, the room was pitch black with the sudden surprise of floor to ceiling blinds revealing views of London Bridge with a personalised message on the glass - a special surprise and a warm welcome for the evening ahead.
The Iconic City View King Room
The spacious suite with ample storage has an air of sophistication with light interiors continuing Shangri-La's Euro-Asian vision downstairs. All rooms have ample USB sockets, a console for working, LED television, Wi-Fi, binoculars for views, and a minibar. Additional features include porcelain china for a fresh cup of coffee from your Nespresso machine, an electronic safe, room service and a 24-hour laundry valet.
The king-size bed with 300 thread count Frette linen is perfect for a peaceful slumber after a heavy day. Revitalise yourself in the double rainfall shower, large enough for a small family; or perhaps soak in the freestanding tub offering additional views in the grand bathroom. In keeping with features seen in all Shangri-La hotels, expect a bit of tech in your salle de bain, with a Washlet toilet, heated floors and smart TV mirror amongst deluxe L'Occitane toiletries.
A bathroom with a view / Image courtesy of Shangri-La
Cocktails at GONG
Sharing the same floor as the infinity pool, enjoy a cocktail in the evening at GONG - the perfect spot to capture the illuminated cityscape and, if lucky, the stars on a clear day.
The elegant bar transports you to Asia, where the interiors are dramatic yet harmonious at the same time.
When at London's highest bar, there is no better way to relax than with a cocktail in your hand. We would recommend the sweet yet seductive Pornstar Martini - elevated GONG-style. By far the best we've had, it is a swanky affair, fusing Beluga Gold Line Vodka with passionfruit, vanilla and a short of Veuve Clicquot gold label on the side.
If preferring a tipple with a bit more depth, perhaps the LUCAS 2.0 is for you. Mixing Remy Martin 1738, Cointreau, and more Veuve Clicquot, this steamy drink is a sparkling citrus affair with a hint of smokiness. Perhaps in part to the addition of Mandarin Leaves and Verjus Gong Umami.
Dinner at TING
After drinks, head back down to TING on the 34th floor for gourmet Chinese cuisine. The menu is brimming with options from plant-based dishes to seafood and meat - perfect for any dietary requirement.
Recommendations include the bright and creatively designed Hamachi Loin. Being a fan of this dish (sampling it in pretty much every country), this was by far the best we'd tried. TING's torched Hamachi Loin has a bold, buttery flavour and is tender. The bright sauce made from jalapeño salsa, truffle Yuzu and chives is bursting with flavour and is such a delight we ordered it twice.
A table with a view at TING / Image courtesy of Shangri-La
The Vegan alternative to Aromatic Crispy Duck is both inventive and well seasoned. As a plant-based option, we were impressed by the amount of thought and consideration placed into both the plant-based menu and dish. The surprise is its arrival in a Euro-style traditional pancake packed with sweet Clementine, Cucumber, and Spring Onion.
If looking for land, the Beef Tataki is a great shout and not overpowering despite the addition of hot mustard to this traditional dish.
Breakfast is also served at TING, where guests can feast on a spread fit for a King (or Queen) or dive into an array of delicious morning treats from the À La Carte menu.
For more information and rates, visit Shangri-La The Shard
Shangri-La The Shard
Address: 31 St Thomas St, London SE1 9QU
Phone: 020 7234 8000
Words & Photography by Jheanelle Feanny