Vingt Sept
Sleep and Nature Portugal - Alentejo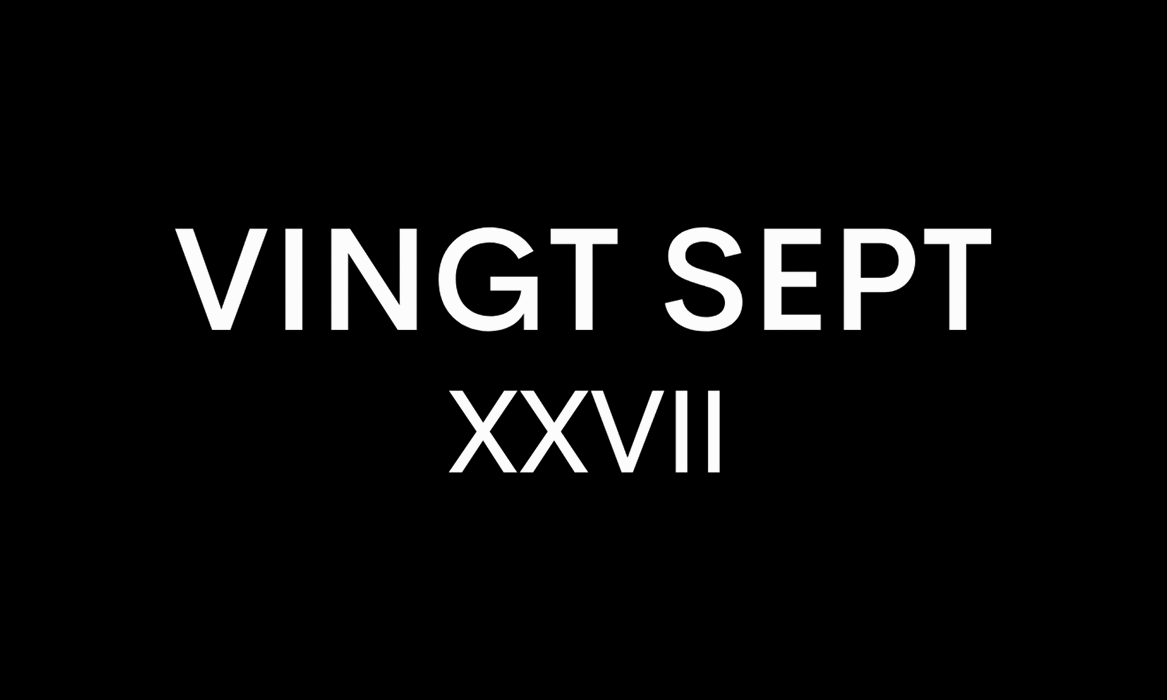 Travel & Lifestyle
Numerous concept hotels are buzzing around the world, ranging from art to fashion, yet we have never experienced the world of a sleep hotel until a stay at rural Sleep and Nature.
The hotel managed by Amazing Evolution is the brainchild of Portuguese neurologist and neurophysiologist Professor Teresa Paiva, and is a sanctuary designed around our most precious asset - SLEEP.
Sleep plays a vital part in our daily lives and is crucial in maintaining our physical and mental health; with that, it makes perfect sense that there is a rising interest in sleep tourism, where research suggests 73% of people do indeed sleep better in a hotel.
During our sleep state, the body is repaired and rejuvenated, allowing us to wake up feeling refreshed and energised for the day ahead. It provides opportunities for the mind and the body to slow down, engage in key recovery processes, learn and make new memories and improve our decision-making skills. So whether you suffer from insomnia or disconnection, or are in major need of RNR, perhaps you should look into a stay here.
The hotel itself is a fascinating destination located amongst the breathtaking region of Alentejo in Portugal, and offers guests a unique opportunity to immerse themselves in natural surroundings and experience the tranquillity of the countryside.
Designed to be in harmony with the environment, Sleep and Nature incorporate sustainability to further evoke a welcoming experience. The lush vegetation and plant-inspired details allow you to strip back to basic human instincts and reconnect with the senses in style. Something much needed in this new world, after all, Nietzsche did once say 'All credibility, all good conscience, all evidence of truth comes only from the senses.'
You won't find mundane clinical features, a plant-based diet or restrictions, as seen in many health retreats, instead, your holiday experience at Sleep and Nature is heightened by five-star luxury in paradise, and amongst those who best know the fundamentals of slumber and well-being.
Alentejo as a region possesses rolling hills, intense heat (of even 30 degrees celsius in early spring) and is notably recognised for its cork oaks and olive groves.
Wine is produced in the region too; in fact, in 2014 USA Today readers declared that it was the best wine region in the world.
The people of Alentejo are quiet yet welcoming and it appears that it is unspoiled by tourism, allowing you to immerse yourself in an authentic Portuguese countryside experience. You will appreciate an effervescent landscape which changes seasonally, offering unique stunning visuals of green groves in the spring and in summer desert orange humes reminiscent of a Monet painting.
Given that it is just an hour and a half drive from bustling Lisbon, a getaway to Alentejo is an unmissed opportunity.
Incorporating the region's wicker, cork and olive roots, interiors and biophilic details pay homage to Alentejo and are a key focus within design elements. Instead of rooms, guests are given casitas with private courtyards, each boasting comfortable and spacious rooms, with much-needed privacy. Each domain has a light and airy living space, a grand marble bathroom with double console and rainfall shower, and generous storage. Sit back and read a book, meditate or indulge in a spiritual foot bath whilst watching priceless sunsets in the evening.
Spa
There are a host of amenities to indulge in at Sleep and Nature. These range from a heated indoor and outdoor infinity pool, steam room, hammam, sauna and fitness centre. But what sets it apart is a bespoke therapy menu. Unique treatments range from forest bathing, pre and post-natal treatments and of course specialist sleep treatments.
Each innovative wellness option is tailored to what your mind and body needs, and is an enjoyable and unique opportunity to observe your inner self.
We experienced a decompressing full body massage where oils and herbs handpicked from the region were used by an esteemed spa therapist.
Feeling energised and ready to take on the world we ended our session with a relaxing foot bath on the rolling hills of Sleep and Nature.
Dining
Monte do Vagar is the restaurant within this sanctuary and we were blown away by a distinctive menu, perfect for a truly authentic Portuguese experience.
Serving delicious local cuisine, with a focus on local produce and wines from the region, guests will encounter a tantalising combination of flavours.
Star dishes include the Farinheira a Bras - a delicious light filo pastry encasing creamy goat's cheese and walnuts. We recommend lashings of honey with this mouthwatering sharer.
If preferring something a little lighter, opt for the rich velvet Chestnut Cream Soup - surprisingly sweet in flavour, this dish is easy on the palate.
A clear winner is a local dish to Alentejo - Confit Pork Cheek served in delicious red wine, sweet potato and topped with coriander and chestnuts. Cooked slowly by sous vide, the cut is both mouthwatering and tender; it's difficult to leave a single piece on your plate.
Pair this dish with a deep red 3 Folhas wine, juicy in flavour and with only 5000 bottles produced each year, it is difficult to just have one glass.
Sleep and Nature is a truly unique experience for those seeking the indulgence of five-star luxury with activity and beautiful surroundings.
Whether you're looking for a relaxing retreat or an adventurous getaway, the hotel is the perfect destination for anyone who wants to experience the beauty and tranquillity of nature in a stunning setting that will leave you feeling rejuvenated and inspired.
For more information visit HERE
Sleep & Nature Hotel
Address: Monte do Vagar, 7050-463 Lavre, Portugal
Phone: +351 266 009 970
Words by Jheanelle Feanny