Vingt Sept
Steinway & Sons: An Evening of Spiriocast and Lang & Lang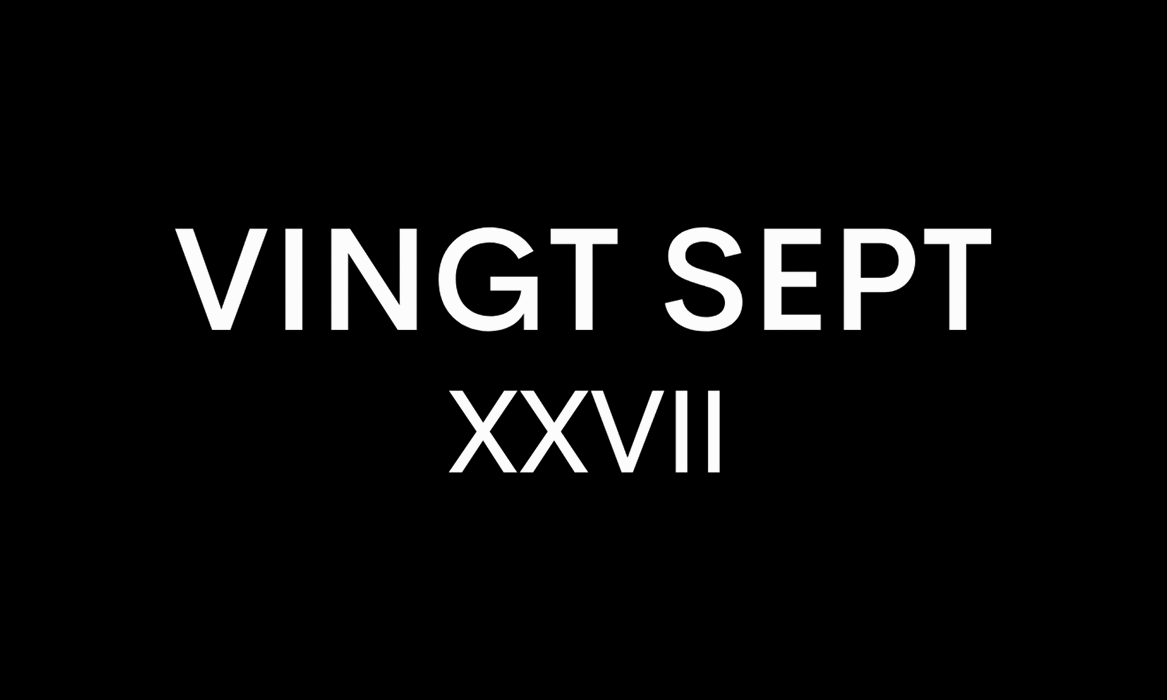 Lifestyle
Author Maria Cristina Mena once quipped "The piano keys are black and white but they sound like a million colours in your mind." True to those words a Piano is indeed not any old gift, and those wealthy or talented enough to acquire one will understand the hours of craftsmanship and the tiers of this spectacular instrument. Now there is an opportunity for novices like us to feel part of this world thanks to one manufacturer.
We had the pleasure this winter of an invitation to a 24-hour immersion into the world of this timeless instrument, often passed down from generation to generation - by none other than Steinway & Sons.
The brand has been innovating since 1857 and is ranked as one of the best Piano manufacturers in the world. It's no surprise that Steinway continues a record of innovation with its newest release in technology - Spiriocast and the SPIRIO | r piano.
But how can one show off the best of this new advancement? What about a private concert in Hamburg's iconic Elbphilharmonie, led by musician and Chinese pianist Lang Lang? Hamburg of course is the perfect location to showcase this arm of technology considering the Steinway factory and HQ is located in the city and has been since 1880.
Taking a total of three years to construct each unit and producing just 1400 instruments a year (from the Hamburg factory) each piano is built to last; in fact, no one knows exactly how long a private Steinway piano lasts as it's intended to be a solitary purchase handed down from generation to generation. Each wooden instrument is carved by hand allowing purchasers an opportunity to appreciate the craftsmanship; a series B piano will retail at around £100K and it's a surprising fact to learn that the Hamburg factory serves the entire world apart from the USA.
50% of Steinway customers are private and the latter is composed of professionals including musicians. Those loyal to Steinway & Sons include American Grammy Award-winning jazz pianist, arranger, orchestrator and conductor Lee Musiker, and musicians Jon Batiste, Renzo Vitale, Sullivan Fortner and Lang Lang - all of whom enjoy recording their work on a SPIRIO | r and witnessing their playing on Spiriocast.
What is SPIRIOCAST and SPIRIO | r piano
Steinway appears to have noticed a gap in the market, and, with the recent era of tech development, has created SPIRIOCAST and the SPIRIO | r piano. Designed for the novice, it is time to include those less talented or able into the world of the popular classical instrument, where you can finally see the piano play in your home, whether amongst friends, family or at a personal concert.
The precocious Spirio range was devised for those who are inexperienced yet wanting to play the exquisite instrument instead of having their piano sit in a corner or showcased as a furniture piece.
Music can be downloaded at your fingertips from popular artists across multiple genres, directly to your piano each month via the Spirio app. The app has new music available for download free of charge with new software released every three months.
The difference is, this is not a playback, SPIRIOCAST and the SPIRIO | r piano allows owners to witness the piano reproduce the emotion of the original performance, it does this by recreating exactly what the artist has done in that exact moment in time. All you'll need is an app, the piano and a comfortable seat to sit back and enjoy the performance.
We were given a front-row seat to see exactly how this new technology works with renowned musician, Lang Lang. The concert began with the Spirio | r piano placed centre stage; an interesting and astounding innovation to witness; the keys of the piano move in plain sight, without the artist even at the helm. Every single movement of the pianist is captured, allowing the emotions of the artist to play through.
After this solo spectacular, Lang Lang himself bestowed the audience (from all over Europe) with a private concert. Hailing from China, Lang Lang is most known for his work within classical music and his recorded works for Disney. He also played to approximately 4 billion people during the 2008 Beijing Summer Olympics. It is no treat to have Lang Lang play for you, it is a moment in history; he has had audiences with the world's most notable figures including the late Queen Elizabeth II, former President Barack Obama, former President Nicolas Sarkozy and now the current King of England, his Royal Highness Charles III.
An exceptional surprise and moment to end an unforgettable evening was a duet with Lang Lang and his wife Gina Alice Redlinger (a current Steinway signing). The couple gifted the audience with a four-hand performance of Hungarian Dance No.5 by Brahms as a finale to an incredible evening.
For more information visit Steinway & Sons
Words by Jheanelle Feanny