Vingt Sept
Surviving Cannes Lions Festival In Style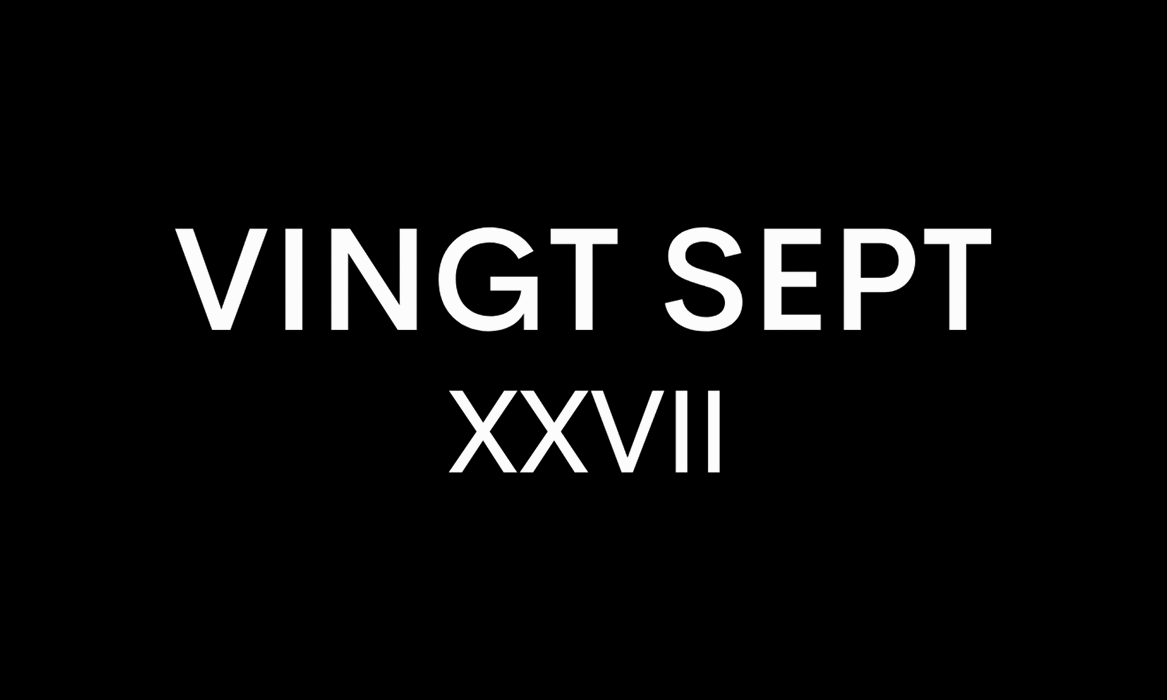 Lifestyle
This year's Cannes Lions 2023 festival was an absolute whirlwind of creativity, innovation, and inspiration. From the world's top designers to the most talented filmmakers, the festival attracted some of the most exciting and influential figures across creative industries, with some additional performances and parties. Speeches and appearances from showbiz royalty including Issa Rae and Yara Shahidi, as well as performances from the Foo Fighters and A$AP Rocky kicked off a sensational season.
The Festival
The crowd was a little different from last year's, where there was a large presence from those in the fashion industry, and although it did appear to shift back to its corporate roots, trickles of creatives balanced this energy.
One of the most notable attendees this year was Spike Lee, the legendary filmmaker known for his groundbreaking work in movies such as Do the Right Thing and Malcolm X.
Lee's presence at the festival was a highlight for many attendees, who were eager to hear his thoughts on the state of the film industry and the role that creative storytelling plays in our current cultural moment, being an active participant during the festival, speaking on multiple panels and engaging in conversations with other industry leaders.
But Lee is just one of many talented individuals who have made their mark on Cannes Lions 2023. The festival has also attracted an impressive roster of designers, marketers, and technology experts including Meta, TikTok, Pinterest and Reddit, each of whom brought their unique perspective and expertise to the event.
On Meta Beach, there was an array of interactive experiences including an eye-dazzling installation by fashion brand KidSuper.
Some of the most exciting moments of this year's festival came from the intersection and celebration of these different creative disciplines. For example, designers and marketers collaborated to create groundbreaking advertising campaigns pushing the boundaries of traditional marketing. These were seen during the award ceremonies where the Grand Prix Film Craft Lions award was presented to We Cry Together - a short film, and hypnotic music video for musician Kendrick Lamar and American actress Taylour Paige for pgLANG. The 6-minute visual details the raw journey of a couple's domestic life as they tackle challenges when cultural clashes occur.
Meanwhile, other filmmakers demonstrated their creative efforts through exploring new technologies and techniques within their visual body of work, that redefine the very nature of storytelling in the digital age.
This year's award ceremony and event was an incredible showcase of the power of creativity and collaboration. From Spike Lee to the rising stars of the fashion and film industries, each attendee played a vital role in shaping the future of their respective fields.
With the stunning backdrop of the French Riviera, Cannes Lions is the perfect destination for a truly unforgettable experience. With the festival set to return in 2024, there's no telling what exciting developments and collaborations are still to come. So start planning your trip now and make sure Cannes Lions is on your bucket list for 2024!
For more information visit Cannes Lions
Where to stay
When attending the prestigious Cannes Lions Festival, it is tempting to stay in the heart of the action on La Croisette in Cannes. However, if you're looking for a more serene and authentic experience, staying in the charming town of Juan Les Pins can provide a refreshing contrast.
Nestled along the stunning French Riviera, Juan Les Pins offers a picturesque setting that captivates visitors with its natural beauty and undeniable charm.
One of the main advantages of staying in the town is the opportunity to detach from the chaos often associated with the festival. While La Croisette can be hectic and crowded during the event, Juan Les Pins offers a tranquil escape with its laid-back atmosphere and pristine beaches. The town boasts a more relaxed and intimate vibe, allowing you to unwind and recharge amidst breathtaking surroundings.
In addition to its idyllic setting, Juan Les Pins has a wealth of activities and attractions that make it a perfect base for Cannes Lions attendees. Food enthusiasts will be delighted by the town's diverse culinary scene, which ranges from quaint local bistros to upscale restaurants. Indulge in delectable French cuisine, savouring the flavours of fresh line-caught seafood and regional specialities.
Renowned for its vibrant live music scene, the town comes alive during the festival with a multitude of live performances, ranging from jazz to rock and everything in between. Take in a captivating concert at one of the many beachside venues or immerse yourself in the lively atmosphere of a local jazz club.
When it comes to transportation and commuting to the festival, Juan Les Pins enjoys excellent connectivity. The town is well-served by public transportation, with regular train and bus services that provide easy access to Cannes. The journey from Juan Les Pins to Cannes is just one stop on the train, taking just a few minutes, allowing you to attend the festival events and return to the tranquillity of your accommodations without hassle.
Things To Do
Live like a billionaire with your own boating experience with ease as a new company dubbed the world's number 1 boat rental is here, where you can enjoy chartering your own yacht, sailboat or motorboat at the click of a finger.
With the power to make you feel like a million dollars Click and Boat was created by owners and visionary entrepreneurs Jérémy Bismuth and Edouard Gorioux, who have revolutionised the boat rental industry. Their passion for boating and commitment to providing exceptional service and quality vessels have propelled Click and Boat to become the go-to platform for boat rentals worldwide.
With their innovative approach and attention to detail, Jérémy and Edouard have built Click and Boat into a brand that embodies luxury, exclusivity, with the joy of sailing.
With a wide range of high-end yachts and luxury boats available for rent, you can sail the seas in style and indulge in the opulence of a millionaire's lifestyle. Whether you're cruising along the French Riviera or exploring the Caribbean, Click and Boat ensure that every moment on the water is a lavish and unforgettable experience.
The Boat
Opting for something unique to stand out from the crowd we enjoyed a thrilling yet relaxing experience across the Riviera in a vessel dubbed the 'Tesla of the sea'.
The stunning Candela C8 is revolutionising electric boating with cutting-edge technology and a sleek design.
Electric boats have gained significant popularity in recent years as the world seeks sustainable alternatives in various sectors. The Candela C8 is one standout vessel leading the charge.
The innovative electric boat has captured the imagination of boating enthusiasts and environmentalists alike. Combining futuristic design, advanced technology, and unparalleled efficiency, the Candela C8 is revolutionising the boating industry and paving the way for a cleaner and quieter future on the water.
So far the fashionable and sophisticated 28-foot boat with retractable hydrofoils has sold just over 150 units. Two of these buyers are women (who we would like to meet!) and there is a waiting list for the exclusive vessel. It's no surprise considering what avid boater enthusiasts get for a starting price of $450,000 (400,000 Euro).
At the heart of the Candela C8 is its groundbreaking hydrofoil technology. Equipped with retractable hydrofoils, which enable it to rise above the water surface, minimising drag and increasing efficiency it achieves remarkable speeds and extended range. With its powerful electric propulsion system, it can reach a top speed of 30 knots (55 kilometres per hour) and travel up to 50 nautical miles (93 kilometres) on a single charge.
Exemplifying sustainable boating with a zero-emission electric powertrain, by utilising electric motors, Candela C8 eliminates the need for fossil fuels, drastically reducing greenhouse gas emissions and minimising pollution in water bodies and stylishly represents a significant step towards cleaner and greener boating practices, aligning with global efforts to combat climate change and protect our oceans.
Beyond its eco-friendly features, the Candela C8 offers a luxurious and comfortable experience for its occupants. The boat's sleek design incorporates a spacious cockpit with elegant leather interiors, seating up to eight passengers, and a well-appointed cabin area with ample storage.
The advanced hydrofoils deliver a smooth and stable ride, minimising the impact of waves and ensuring a comfortable journey even in choppy waters. The vessel's noiseless electric propulsion system adds to the serene experience, allowing passengers to enjoy conversation and nature without the disruption of engine noise.
We can attest that a ride in this vessel really does make every head turn, from those viewing the impressive vessel from their speedboat, sailboat or their mega yacht!
For more information visit Candela
Words by Jheanelle Feanny