Vingt Sept
Tech Lover's Christmas Gift Guide 2022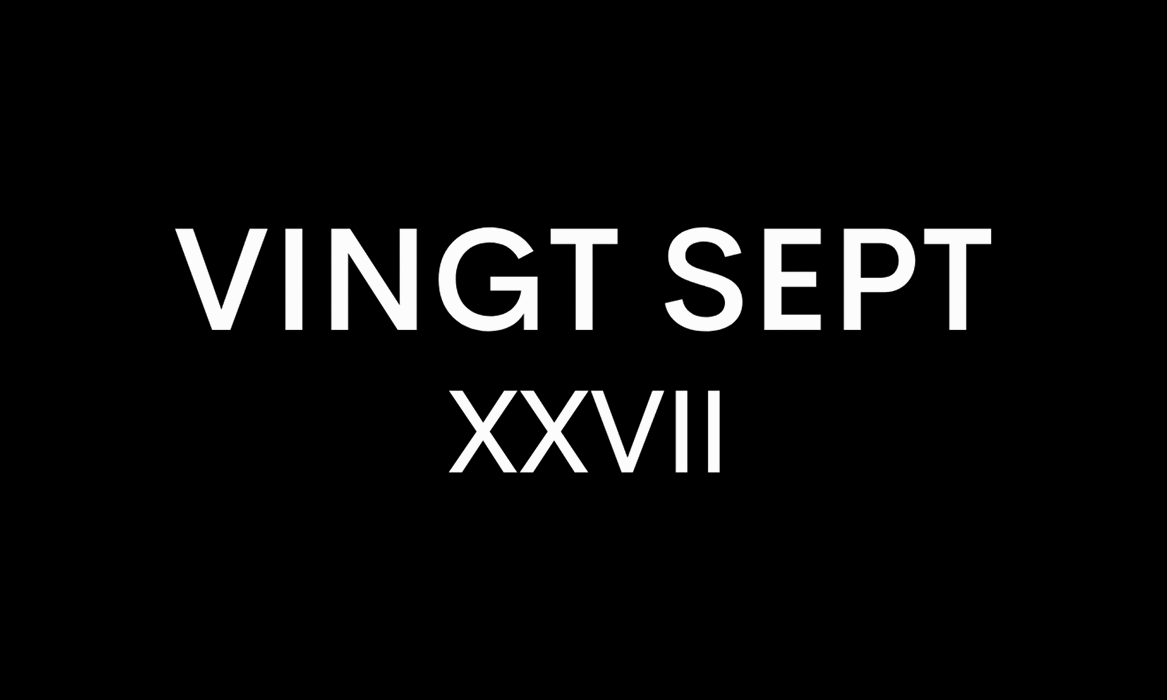 Tech gifts are always confusing when choosing for the gadget lover in your life. There are so many questions leading up to the purchase decision; 'how does it work?', 'why should I buy it?', 'is this an investment?' and most importantly, 'will they like it?.'
Don't panic… We have done all of the hard work by bringing a selection of gift ideas for the tech enthusiast in your life.
Here we present our 2022 selection of editor-approved, tried and tested suggestions - from headphones and innovative beauty devices to smartwatches and styling tools.
GHD - GHD Curve® Soft Curl Tong & Curve Thin Wand (Soft Curls & Tight Curls)
For the Curl Expert
Available at GHD
Everyone on the planet knows that GHD are the hair gods that keep on giving - especially when it comes to launching unique styling tools.
This year our editors tried two new releases from their curve range; the Curve Soft Curl wand for bouncy curls and their Curve Thin tool for smaller waves - both will give a catwalk finish from the party season and throughout 2023.
For those wanting a bouncy wave, Soft Curl creates effortless tumbling curls providing volume from root to tip in no time. Designed for all hair types and lengths, you can create various hairstyles whilst keeping your tresses healthy without applying too much heat.
The Curve Thin is our star tool for tight curls and is a total game-changer. A full head of hair can be styled from flat to bounce within just 10 minutes, with you spending as little as three seconds on your tight curl.
It's the perfect gift for a hair tool aficionado and great for creating iconic styles through the festive period and beyond.
Anker Nebula Capsule II
For the cinematic one
Available at Nebula
When it comes to tidy equipment for your film and TV buff then look no further than Anker's Nebula Capsule II.
The mini portable movie projector and speaker can display all of your HD favourites in high quality and is light enough to put in your weekend bag. Whether you have a sports match or want to watch your favourite shows, the device (which arrives with an array of apps) can transmit high-quality visuals to your wall everywhere you go.
By using Bluetooth to stream your favourites in high definition your tech lover will have access to all of the perks you have in an Android TV, such as Google Assistant, Netflix, Disney, HBO Max and other favourites.
The remote control allows ease of use, the set-up is flawlessly uncomplicated and it is sleek in design.
Drybar The Double Shot Blow-Dryer Brush
For the salon blow-dry queen
Available at Drybar
The ultimate tool for all hair types is the Drybar Double Shot. A perfect gift with a reasonable price point for those constantly in and out of the salon for that professional blow dry.
In a hurry for work and want a wet-to-finish style? This can be achieved in as little as 5 minutes. It's a little heavier than most hair tools yet, remember, it allows you to have one hand free whilst adding volume with simple heat settings. Gone are the days of a brush on the left and your hair dryer on the right (unless you are a smart lefty).
Why invest? Well according to recent stats women in the UK spend a whopping £267 on salon blow-drys alone each year - and this is just the average. This can creep to at least four times higher if they're a regular. Testing so many tools, we believe Drybar is the must-have gift for that one person in your life that is constantly booking their hairstylist. How can anyone resist at-home salon-style blow-outs with fast results? No one wants to be Sarah on the Central Line with wet hair.
TheraFace PRO
For the wellness pro
Available at Therabody
We spent two solid weeks testing the newest facial wellness offering from Therabody just for you. We were a little sceptical (not lying), considering the brand is known for its kingpin "Theragun", however pleasantly surprised with the TheraFace.
Having a variety of functions, the device is aimed at those who are engaged and sharpened in not only aesthetics but overall facial health. Continuing Therabody's trademarked and pioneering percussive therapy, users have an abundance of spa and wellness options to ensure they are living their best life.
The 8-in-1 device is compact and arrives in a neat little carry case; we were lucky enough to have the LED attachments that are currently on offer (perfect for the festive period). It's small enough to fit in your handbag and lightweight, making it convenient for travel.
What we liked:
The LED red, blue and red + infrared settings are great for tightening, reducing pigmentation and targeting bacteria (responsible for breakouts and acne).
There are a variety of attachments that aim to lift and work on over 40 facial muscles, cleanse the skin, and deliver microcurrents (ideal for toning and tightening the face).
Hot and cold functions from the attachable rings allow you to experience both thermotherapy and cryotherapy.
Verdict - TheraFace Pro is an exceptional gift for someone who already has a variety of tools at home. Having one device (instead of 5 separate ones) deliver so many functions at a healthy price point, will save them a pretty penny at the aesthetician's office.
Living up to expectations, TheraFace Pro is the only device we have tried over the last 4 years that performs many functions whilst being easy to use. Results were noticeable on stubborn jawline acne. Following usage (every other day) pore size was noticeably reduced, pigmentation had improved and skin appeared plump (great during the winter season) when using the microcurrent settings. Therabody clearly know what they are doing and are starting a skincare revolution.
The TULA Mic
For the budding Podcaster
Available at TULA Mics
Have a family member or friend who is a chatterbox, or better yet the entertainer of the group? Well, the TULA mic will be right up their alley.
Anyone who is anyone today has a podcast allowing freedom and flexibility to unpick topics from parenting to art; since the craze started there are now over a whopping 2.4 million in the world. However, not everyone has access to a state-of-the-art studio or even the spenny equipment that comes with it. These costs can rack up, particularly when you're looking at individually purchasing these gadgets, with so many turning to low-cost items which in turn reduce the quality of their budding podcast.
We have the ultimate solution in the sleek, stylish and compact TULA mic. Small enough to fit in your pocket yet mighty enough to deliver excellent sound quality, TULA have filled a gap in this saturated market for both the novice and the expert. Users can record with or without a computer, and their state-of-the-art software has fantastic recording capabilities with noise cancellation. It's reminiscent of a groovy retro speaker and arrives in 4 different colour options. The setup is seamless and the quality of recordings is crystal clear. A winner for any budding podcaster, journalist or entertainer in your circle.
Sensica - Sensilight Pro
For the IPL expert
Available at Sensica
There are far too many choices when it comes to searching for the best IPL device, and with giants like Philips and Braun dominating the market most people do not even get the chance to explore devices that are changing the game.
We introduce Sensica's Sensilight Pro. Quite possibly the beauty industry's best-kept secret in the hair removal game. For those who are regular to the salon professional technology, you will be satisfied with this device.
Using Reactive Pulse Light (RPL) technology, users can experience permanent smooth, silky and hairless skin in the safety of their homes. The cordless device (using the Fitzpatrick scale) detects skin tone and adjusts the setting to ensure safety and works well with darker skin tones. The clinically proven device has 600 flashes between each charge but we were more impressed with the service you get with your purchase. This includes 2 free aesthetician consultations and once you register for the warranty you can experience a hair-free zone in as little as eight treatments. The most important aspect is it is pretty much painless!
LARQ Self Cleaning Water Bottle: LARQ Bottle PureVis™ White
For the sustainability champion
Available at LARQ
If you have someone in your circle constantly on the move and conscious of the environment the LARQ Bottle PureVis will get them excited. With the use of plastic destroying the planet and the rise in water-related bacteria such as E.Coli, LARQ deals with these differently. The reusable bottle (designed to last) uses Proprietary PureVis technology to eliminate up to 99% of bio-contaminants from your water in the bottle.
Using UV-C technology LARQ disinfects micro-organisms, including bacteria, viruses, fungi and protozoa. UV-C is also environmentally friendly with a variety of modes. Normal mode can be used for tap water and the super strength Adventure mode is for the explorers in your life.
LARQ bottles are also highly attractive and sleek in design. With the addition of thermal efficiency, you can enjoy 24 hours of cold water or 12 hours of hot coffee with the touch of a button.
Although a little expensive it is worth every penny considering you will never need to purchase filters and the long battery life it encompasses. We predict a lot of LARQ bottles in 2023.
Samsung Galaxy Buds2 Pro
For the music lover
Available at Samsung
There are far too many earbuds on the market and Apple (AirPods and Beats) always seem to dominate this market, so this year we wanted to try something a little contrasting.
Samsung appears to be ticking all the boxes with their Galaxy Buds2 Pro - your loved one can experience the best noise-cancelling technology (we even tested this out on the London Underground) and 24-Bit Hi-Fi sound quality whilst on the move or in the studio.
The silky design is elegant and device compatibility is no issue. One can expect flawless sound quality and 29 hours of full use with charging. Expect smooth pairing between your Galaxy phone, watch, tablet and even your TV (if you own a Samsung). On the move and prone to losing your buds? Don't worry SmartThings Find will track them down and if you walk away from a bud you'll get an alert.
If you're no stranger to Galaxy Buds what you can expect with the Galaxy Buds2 Pro is a tighter, lighter and more comfortable fit, and water resistance - perfect for a strenuous post-festive workout and even in a little rain.
LightStim for Acne LED Light Therapy Device
For the acne-sufferer
Available at LightStim
Skin conditions that were once taboo subjects are now openly discussed. It's often you will overhear someone making a recommendation for acne, yet with so many devices on the market and so many different causes for acne, it's important to make the right decision when purchasing LED light therapy.
Following pandemic face mask use, hormonal conditions such as PCOS and an increase in stress, we have seen a rise in conditions such as hormonal and cystic acne, rosacea and even deep lines across all age groups. Acne affects over 50 million Americans and at present 11.5% of adults are affected by acne in the UK (with 1 in every 4 young adults in the UK (24%) currently having some form of acne).
So it's time to drop the excessive lotions and potions and look to science. Lightstim use MultiWave® patented technology within their range of innovative devices. Celebrated by NBA champions and even healthcare professionals users can experience science-driven results. Using the device for acne 100% of participants saw an improvement in their skin following 2-4 weeks of usage. Pretty impressive right? One of our editor's used the device focusing on a visible frown line (forehead) and acne and found that their skin appeared plumper and acne was less aggressive just after 1 week of red and blue light therapy.
Shark STYLE iQ Ionic Hair Dryer + Exclusive Accessory Bundle
The hair science king/queen
Available at Shark
Celebrity and editorial hair stylist's across the globe have been using ionic hair dryers for some time. Now, you can get your hands on one, and there is no better hair dryer on the market than Shark's Style iQ.
Shark is known for their ingenious award-winning technology in the home with decades of success, making them the 3rd largest small household appliances-focused company in the world. So we were more than intrigued to try out their tool.
Ionic hair dryers deliver negative charge ions instead of positive ones (seen in traditional hair dryers) to seal the hair cuticle and a protective method to reduce damage and prevent frizz etc. Water is a positively charged ion therefore Shark's Style iQ safely and gently can dry hair faster without heat damage leaving hair silky and smooth.
It is perfect for all hair types and textures and helps retain follicle moisture. If wanting to give your lucky person an at-home salon experience add the exclusive accessory bundle that arrives with a Style Brush, Concentrator and Diffuser.
So this year help that person close to you achieve healthy, shiny and seamless hair from start to finish with the iQ styler.
Theragun Prime
For the athletic one
Available at Therabody
With the original prototype initially created in 2009 as an experiment in a garage by Dr Jason Wersland, Theragun has come a long way from its humble beginnings. It's now the number one percussive therapy device in the world and used by athletes including footballer Cristiano Ronaldo, tennis pro Maria Sharapova and Sir Mo Farrah.
Backed by science and innovation, Theragun (by Therabody) is used globally by medical professionals, chiropractors, athletes and wellness fanatics as THE go-to device. Delivering deep tissue massage to muscles with gentle yet pounding vibrations users can experience a reduction in pain, a decrease in lactic acid (often a painful downside of working out) and an increase in flexibility.
During unpackaging, the device looks a little on the heavy side, however the unique triangle design allows full movement, meaning you can enjoy your Theragun without putting pressure on your wrists and get to those pesky hard-to-reach areas.
The Theragun prime is seventy times quieter than its predecessor and along with the highly functional app, the possibilities are endless for tailoring your treatment to your specific need.
Following a full charge you can expect battery life to last between 2-2.5 hours. Whoever is the happy recipient of a Theragun is a very, very lucky person!
Samsung Galaxy Watch5 Pro
For the Smart Watch Adventurer
Available at Samsung
Back to Samsung, we tried and tested the new Watch5 Pro, which is quite possibly the most multi-functional Galaxy watch we have approved thus far. We're no strangers to the brand's range so we were intrigued to see the differences between the Watch5 and Watch5 Pro. Cool features to expect include a sports-luxe design, a sturdier design perfect for those dealing with tough terrains, underwater escapades and other adventure-seeking experiences. A slightly bigger display is on the menu if compared to the Galaxy Watch5, in addition to a heavier weight and titanium material.
For those familiar with Watch4 (which we are) the design is not too different in keeping with the classy aesthetic, however it packs a longer battery life due to a 60% bigger capacity.
Other cool features include exclusive features for hiking, cycling and the great outdoors such as advanced GPS route and auto workout tracking, a tougher face made from sapphire crystal glass and advanced sleep tracking.
We could go on about the reasons we feel this is the best android watch but why don't you let that special person see for themselves?
FOREO UFO 2 Smart Mask Treatment
For the facial lover
Available at FOREO
Since FOREO released their range of TM facial devices in 2013 they have conquered the facial spa device market positioning themselves as the number 1 skincare brand in the world.
Fast forward to 2022 the company has more than 20 million customers enjoying its beauty-tech innovations including celebrities such as Rita Ora.
This year we give a run-down on the UFO 2 SmartMask - the perfect gift for someone who regularly books into their facialist. This spa-quality device is the second in the UFO range (UFO, UFO Mini & Mini 2 are also available) delivering treatments for a number of concerns in mere minutes.
Treatments can be selected and completed in under 90 seconds from the comfort of your sofa or whilst watching Bridgerton on Netflix.
Integrating Thermo-Function and Cryo-Function with T-Sonic™ Pulsations, with your selected UFO™ Power Activated Masks, allows the device to distribute, and absorb product evenly all over the skin, improving complexion, and rejuvenating skin in just 30 - 90 seconds (mask dependant).
The UFO 2 is uncomplicated allowing users options of between 14 pre-programmed power mask treatments to correspond with each UFO mask. The masks are penetrated with rich vitamins, and peptides and some contain collagen so it's a great treat to use the excess after your treatment as a post-mask moisturiser.
Our favourites included FOREO's Call It a Night so naturally, there was excitement at HQ when we could seamlessly customise our treatments which lasted between 1-3 minutes. The light therapy has a vast range of LED lights (purple, cyan, white etc) and the thermal and cryo settings are fantastic for tightening skin and penetrating the ingredients into our skin.
Fitbit Sense 2
For the fitness fanatic
Available at Fitbit
Yes, we are all hopefully continuing that fitness commitment we made time for before and after the festive period and what better way to keep on top of this than some intelligent and sleek technology?
The smartwatch and GPS giants once again return to this year's guide with the release of the Fitbit Sense 2. For those familiar with the Sense, you will be far impressed as Sense2 is their most advanced smartwatch yet. With additional features to the already impressive predecessor, your loved one can now experience Fitbit's ingenious ECG app, skin temperature features, stress management function, and 6+ days of battery life following a full charge. It is the ultimate accessory for those on the go and those who are health-conscious.
The design is sleek and light on the wrist and is a perfect gift for friends and family who happen to be fitness fanatics.
The Light Salon The Boost LED Body Patch
The body alternative to an LED Mask
Now we love LED face masks as much as the next person, but what about the body? There are many hard-to-reach places sometimes challenging with a wand or face mask yet The Light Salon has addressed this in their Body Patch.
Unpackaging with excitement the body patch is a good size and manageable for commuting or weekends away. The soft silicone ensures it is versatile for placement on most regions of the body and is lightweight for a comfortable fit.
The body patch also helps with pain relief and it came in handy for menstrual cramps and post-workout recovery (red and near-infrared light). For those seeking to tighten those stubborn jowls, it sits comfortably in position, and if you are experiencing thinning or hair loss the red light can help both men and women by increasing hair count, hair density, and hair thickness.
So whatever the concern, from skincare to hair loss to relief this is now a staple in our beauty regime.