Vingt Sept
The 10 Best Under Eye Patches and Masks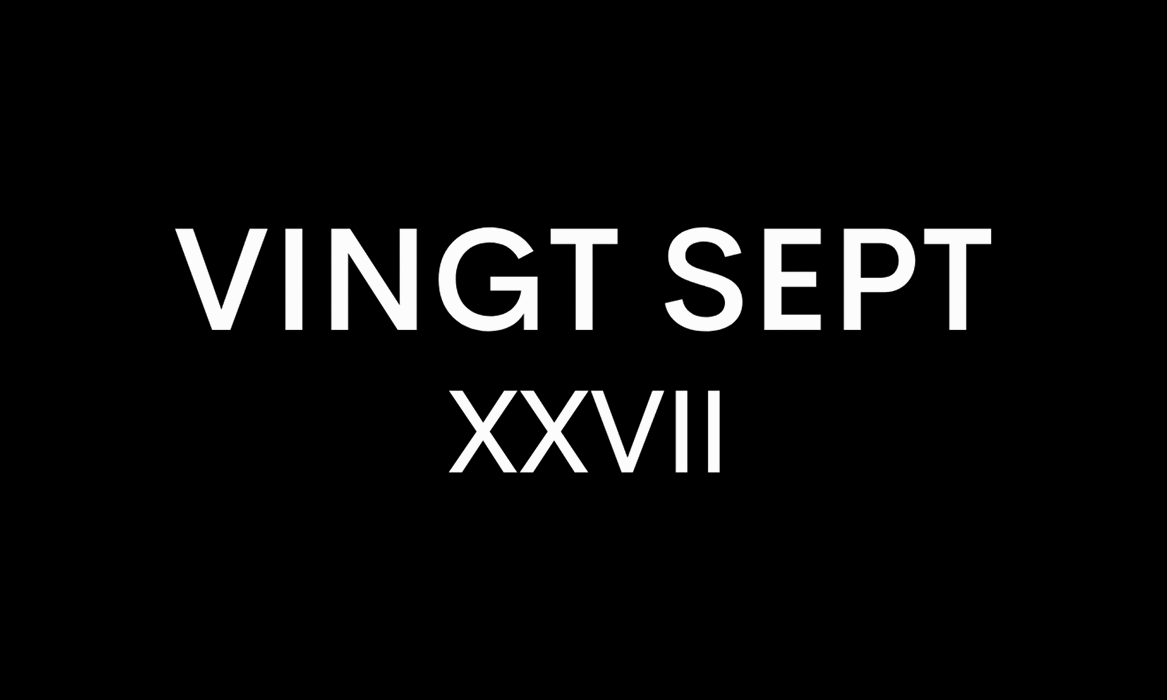 Whether you have dark circles, fine lines or tired eyes, your eyes need attention, as they are the gateway to telling our age and the gateway to our souls. But can under-eye patches/masks really reverse these signs? Along with expert advice from Dr Lauren Hamilton, two people from the editorial team with differing concerns tried and tested both luxury eye masks/patches and high street to improve specific eye concerns. So let's get to the facts about what this craze used by makeup artists and models around the world really is and whether there are true benefits with adding this into your skincare regime. However, before we get down to the results of this feature we asked our skincare and dermatology expert, Dr Lauren Hamilton, some key questions to further understand whether there are any true benefits with this beauty staple in our cupboards.
What are under-eye patches?
These are under-eye masks containing ingredients to fight puffiness and fine lines, such as hyaluronic acid, retinol, and botanical extracts. You should apply to cleansed, dry skin, and leave on for up to 20 minutes. .
How can they be effective?
As we age, we lose volume under our eyes and the skin thins, in turn, the hollowness, fine lines, and dark circles become more pronounced. Under-eye patches can lessen these effects by brightening and hydrating the area.
Thoughts on why they may be a popular beauty choice?
Under-eye patches form part of a relaxing and indulgent skincare routine. The skin in this area is quite thin and delicate and the patches offer a safer way to tackle signs of ageing.
What were we using before?
Cucumber – which is never as glamorous as it looks in films! For true hollowness, tear trough fillers can achieve good results.
So there you have it there can be some benefits from regular use of eye-patches, now for the testing. We reviewed three categories of products over an 8 week period ranging from luxury, mid-range and low price points.
Luxury Eye Masks
Decorte
Total Relief Eyemask
Directions: Remove from packaging and leave on skin for 20 minutes
Frequency: Use weekly
Brand says: This mask immerses the delicate eye area in concentrated rejuvenating actives, helping quickly soothe puffiness and sweep away the look of lines and wrinkles for an enlivened, vital appearance.
Ingredients: These masks contain amazing ingredients that include caffeine (which reduces the build-up of blood under your eyes which contributes to dark shadows), squalane to boost hydration and the brands trademarked Vi-Fusion Essence, which is said to strengthen, regenerate and empower the skin to renew its life force.
Editor 1 comments:
Packaging: Smart, compact, and practical. Perfect size for your handbag or for travelling on a flight.
Use: Instructions are very clear, easy to open
Scent: This reminds me of being in a spa, not heavily perfumed which is great as I refrain from using products with fragrance on my skin in fear of breaking out or having a reaction
Mask: looks and feels hydrating, feels like soft cotton, reminds me of a spa treatment
Price: high price point however good value for money for a luxury eye mask, comes in a pack of 5 which if used weekly is affordable
Rating: 10/10
Post mask review (including 48 hours later): Immediate firmness following removal of the eye mask, the under-eye area appears brighter. I would love to use this following a long haul flight
Editor 2 comments:
Packaging: Great that the masks are individually sealed for freshness
Use: no dripping of the product from the eye mask which I hate, it has a great cooling sensation
Scent: Mild scent not heavy which I prefer
Mask: I like the rich soft, cotton-like material as it doesn't move when placed under the eye area or slide off my face, I can continue with my everyday routine wearing them even enjoying a drink!
Price: Feels great but hard to justify the price, this is certainly a luxury item so if you have it spend it
Rating: 9/10
Post mask review (including 48 hours later): Eye area feels very moisturised, dryness has gone. My eyes do feel refreshed and I agree it would be perfect for travelling.
£115 available at Harrods
Valmont
Eye Instant Stress Relieving Mask
Directions: With both thumbs press in the chamber with the liquid and wait until the liquid has completely soaked the mask and thereby became activated. Remove the foil. Place the patches under the eyes and let them work for 15-20 minutes.
Frequency: Daily, or several times a week, for intensive care, or once a week to receive benefits.
Brand says: Soothes and decongests the sensitive eye area, smoothes wrinkles, and plumps skin to reduce all signs of fatigue. Leaving the eye contour rested and sublime, the mask eliminates puffiness and dark circles for a youthful glow.
Ingredients: Key elements include triple algae extract with hydration benefits, caffeine, arnica and green tea which drain and activate microcirculation and decongestion, reducing puffiness and dark circles.
£129 available at Harvey Nichols
Editor 1 comments
Packaging: The box is very beautiful and the design of the individual eye masks in pod form is brilliant. They remind me of a larger version of contact lenses. The design is smart as the pod containing the eye patches has two compartments one for the pads and the other for the concentrate which I do like for durability and hygiene.
Use: Each "pod" contains a visual guide on the packaging which was impressive, however, you have to be very careful upon opening as I found out, as I did lose some of the concentrates.
Scent: very mild scent, reminds me of my non-comedogenic facial wash, which I always find reassuring when testing beauty products.
Mask: Apart from my little mishap I did prefer the shape of these patches which were smaller and shaped to fit perfectly under the eye. The patches did not move upon application and I was free to continue my work without worrying about slippage.
Price: Expensive however if used correctly it is worth the spend for a luxury eye mask, also great that it does come in a pack of 5.
Rating: 9/10 due to the eye patches being too delicate, I did tear one of them slightly which was disappointing, so I think I do prefer eye patches/masks that already have the product penetrated, however, if you handle these with care it should work in your favour.
Post mask review (including 48 hours later): Very pleased with the reduction in puffiness under my eyes. It didn't tackle the other areas I hoped it would, but it is great for those with puffy under eyes and circles. By day 4 I noticed the reduction when my partner asked me if I had been doing anything different. For continued use, I would expect to see more results. I would recommend this product to my friends, particularly after a night of very little sleep.
Editor 2 comments
Packaging: compact, the pod is a good idea
Use: I found it very easy to use. The instructions are very clear, I like how small they are when commuting. It's perfect as can fit into my pockets. As a man, I tend to hate carrying things with weight that can be bulky, for me convenience is important.
Scent: Reminds me of a light moisturiser it is not heavy at all
Mask: The soft cotton material is definitely great for me as I have very thin skin under my eyes, the shape was perfectly contoured for my eye shape, it was thinner and more defined which is important as I hate it when my eye mask slips.
Price: It's certainly a luxury item but it is clearly one of the innovative products I have tested in terms of design, shape and usability.
Rating: 10/10 it was very hydrating which is what I was after, my eye area tends to be very dry so this product is perfect for targeting this problem area
Post mask review (including 48 hours later): Apart from hydration, I was most impressed with the immediate reduction in puffiness and fine lines, I would continue to use this product due to the speed in results for that area.
Clé de Peu Beauté
Vitality-Enhancing Eye Mask Supreme
Directions: Pull the contoured flaps for the eye area outward and hold both sides before positioning it around the eyes. Gently press the mask against the forehead and onto the cheek areas, taking special care to ensure that the mask fits snugly against the contours of the nose. Close the eyes and fit the contoured flaps over the eyelids, leave for 10 minutes.
Frequency: Once a week
Brand says: Banish visible signs of ageing around the eyes for a lifted, smoothed, and recontoured look. Worry and frown lines appear noticeably diminished, visibly plumps and brightens the eye area for the next day.
Ingredients: Includes rare Iris Florentina extract is grown in the harsh mountains of Florence, Italy to revitalise skin, 4MSK (a brightening ingredient) that improves the appearance of darkness, dullness and discolouration of the skin around the eyes.
£130 available at Harrods
Editor 1 comments only
Packaging: The mask itself is in the largest packaging I've tested thus far however is thin enough to still fit into my handbag.
Use: Very easy to use, just open and the mask
Scent: Fragrant with floral notes however this may be due to the Iris Florentina extract, I tend to stay away from products with a scent in my skincare routine, however, it wasn't overpowering and light enough to not increase my anxiety levels.
Mask: This mask is definitely the most hydrating out of all of the products tested, what is most notable is the coverage. The other eye patches tested tend to be focused on under the eyes, this mask targeted all of my problem areas which were great due to the versatility it holds.
Price: It's clearly a luxury product with the price point to match, the added ingredients are innovative, it takes 3 years to grow the Iris extract. This is an investment purchase, it immediately reduced the fine line on my forehead which I'm extremely impressed with.
Rating: 10/10. This is due to the added benefit that it tackles the forehead and cheekbone area.
Post mask review (including 48 hours later): This product is ophthalmologist and dermatologist tested which is reassuring, I did leave mine on for longer than the recommended 10 minutes due to how moisturising and luxurious it felt. The high rating is due to the product having the added benefit of tackling my annoying fine line on my forehead which has magically appeared this year and can be seen under my makeup. This is the best mask to tackle lines around my forehead, sagging of my eyelid and puffiness under my eyes. The results are immediate.
Mid-Range Masks
Joanna Vargas
Bright Eye Hydrating Mask
Directions: Leave on for 10-15 minutes. Gently remove eye mask and lightly massage any remaining serum into the eye area.
Frequency: 1-2 times per week
Brand says: This concentrated speciality bamboo sheet mask hydrates the delicate area around the eyes. This ultra-luxe treatment reverses signs of ageing and reduces the appearance of expression lines to deliver an even-toned and more firm finish around the eye area.
Ingredients: It contains Matrixyl 3000 which is a regenerating ingredient that mimics human collagen.
£46 available at Net-A-Porter
Editor 1 comments
Packaging: Sleek minimalistic but stylish, easy to fit in handbag or purse.
Use: No dripping or sliding, I like the individual packaging for hygiene and convenience. The mask itself is great in the sense it concentrates on the whole eye area not just the under eyes. Very easy to apply.
Scent: No heavy scent which I like with my eye products as I have sensitive skin and my eyes tend to tear with heavily fragranced products.
Mask: Very rich soft material, I prefer the bamboo sheet material over gel patches, the mask itself is very moisturising. I like the fact that it also contains hyaluronic acid and does not dry out even past 20 minutes.
Price: Reasonable
Rating: 8/10
Post mask review (including 48 hours later): Under eye area very plump following usage. I like the fact that this mask concentrates on the whole eye area and forehead as opposed to just focusing on the under-eye because as I have aged, I've noticed my eyelid skin is becoming looser. There was evident brightness, I do not suffer from major fine lines but my skin did feel plumper.
Editor 2 comments
Packaging: Nice design, individual packaging for each mask is a bonus.
Use: Very easy to use, instructions also simple
Scent: No heavy scent which is great
Mask: Very easy to use, individual packaging, and sleek minimalistic design. Fits face well, very comfortable and the material is soft. The bamboo sheet is very hydrating.
Price: Happy with the price as you do get 5 masks in one box.
Rating: 9/10 as decreased puffiness immediately
Post mask review (including 48 hours later): There was some difference on the fine lines at the corner of my eyes, they appeared less visible by day 6, this was not immediate though. Great that the mask can be applied all the way up to my lash line. Reduction in puffiness noticeable following the treatment.
Rodial
Dragon's Blood Eye Masks
Directions: Remove each eye mask from the plastic sheet and apply the bio-cellulose mask directly to the under-eye area on cleansed skin. Leave on for 20-30 minutes and peel away.
Frequency: Once a week to as required
Brand says: These innovative gel eye masks combine expertise in bio-cellulose technology (acts like a second skin) with our unique dragon's blood complex to intensely hydrate and moisturise the delicate eye area with an immediate de-puff effect.
Ingredients: Dragon's Blood (from the Croton Lechleri tree) which is said to lift, firm and smooth skin while reducing redness and inflammation. Hyaluronic Acid for hydration and Arnica Extract which reduces under-eye puffiness and dark circles.
£41 available at John Lewis
Editor 2 comments only
Packaging: The box itself contains 8 individually sealed eye masks for convenience, the packaging itself is compact and clean in design with a clear description of the eye masks benefits.
Use: Very easy to use, sealed for hygiene and single-use, the gel masks come in a pod which makes it easier to remove for application.
Scent: Slight perfume scent which is not too overpowering
Mask: The patches are made from a penetrated bio-cellulose gel that claims to behave like a second skin, the patches are very thin however surprisingly hydrating. You have to handle the patches with care due to the thin consistency.
Price: Reasonable price point, it's great that you do get 8 in a box so month on month spend is great value for money
Rating: 7.5/10 - this is mainly to having to handle the product with due care as to not damage the mask itself otherwise it would have been given a higher rating. There is minimal slippage which I usually find highly irritating when using gel mask/patch products.
Post mask review (including 48 hours later): The benefits of this product are the cooling effect it has and the bio-cellulose gel does indeed make it feel like the patches are not even on the skin. I was impressed with the hydration the product offers under the eye area and puffiness was reduced, however, I had to apply the leftover product in the packaging to further gain this result. The product would have received a higher score if the patch itself was slightly thicker in consistency but overall great value for money if you want to introduce this regularly within your skincare routine e.g. usage 2-3 times per week
Estée Lauder
Stress Relief Eye Mask
Directions: Remove the pre-soaked pads from their packet. Gently separate the two pads and apply lightly under eyes using fingertips. Use for 10 minutes then lift off pads and gently pat remaining serum into skin.
Frequency: As required but we would say 1-2 times per week
Brand says: These are pre-moistened pads that hydrate and soothe skin with targeted anti-stress and anti-fatigue ingredients, including Aloe Vera and Cucumber. The product is both Ophthalmology and Dermatology tested and aims to rehydrate and revitalise the eye area.
Ingredients: The patches are a cotton-like material penetrated with aloe vera that holds evidence of reducing inflammation and dryness, and cucumber which contains a natural ascorbic and caffeine acid that can help reduce the water retention in that area thus helping with puffiness. The patches also contain Sodium Hyaluronate which aids wound healing and is good for hydrating the skin.
£36 available at Estée Lauder
Packaging: The box itself is small which is handy considering it contains 10 individually sealed eye patches. The individual packets contain a sealed pod which hold the patches.
Use: Easy to open and easy to apply, the cotton material is thin however well penetrated and hydrated.
Scent: Very mild scent of aloe vera and cucumber, very refreshing actually as opposed to lightly fragranced products
Mask: The patches are a cotton-like material penetrated with a light concentrated liquid which is non-greasy. It is easy to apply due to the pod holding the shape. The material is thin though, however, it does shape the eye area well and soothed the area immediately with a cooling effect which could be down to the aloe vera and cucumber the product contains. My only complaint is that you cannot keep these on for longer for the recommended 10 minutes which is a shame, this is due to the pad drying out. When using eye patches I tend to use for 15-20 minutes, this product is designed as a fast and convenient way to include this in your skincare routine.
Price: Good price point considering you get 10 in a box.
Rating: 7/10. This is due to the product drying out after 10 minutes.
Post mask review (including 48 hours later): My under Eye area did feel instantly hydrated and some puffiness was reduced however I would have liked to see more results. The case may be that this product requires regular use. For those that prefer natural plant-based ingredients, this is great, however, it does do what the packaging states, it's a quick way to revitalise the eye area, perfect following a long day or a flight and the convenience of the packaging does help. I can see myself using these after a long-haul flight.






Affordable Masks
Klorane
Smoothing and Relaxing Patches with Soothing Cornflower
Directions: Apply the patches to the inner eye contour and leave on for 20 minutes. For a long-lasting smoothing effect, follow treatment for 7 or 14 days. To intensify the freshness, place the patches in the refrigerator.
Frequency: Occasionally or for longer results daily
Brand says: This product targets puffiness and tired and sensitive eyes. Dark circles are reduced: 90%* Relaxing effect: 89%* dermatologically and ophthalmologically approved. Lines will be immediately smoothed and relaxed, dark circles reduced, puffiness is alleviated, and the eye contour is brightened. Specifically formulated for the most sensitive eyes and contact lens wearers.
Ingredients: Key ingredients include cornflower cultivated to AB-certified organic farming methods in France to help with sustainability and traceability. Cornflower is renowned for its decongestant properties and has been used as far back as the middle ages, this also helps the patch shape to the eyes contour. It contains arnica which is said to drain the eye contour to reduce puffiness and chamomile for its great anti-inflammatory properties.
£12 available at Amazon
Editor 1 commentary only
Packaging: It's very simple, each pair is packed for individual use, the packaging is eco-conceived meaning it is recyclable which is great in terms of sustainability. Directions on the packaging are clear and cohesive and state that the product is hypoallergenic which is a bonus for those afraid to try new things in fear of reactions.
Use: Very easy to use, fits under the eye area perfectly.
Scent: You can smell the chamomile and the arnica which is refreshing and not heavy at all.
Mask: This is a game-changer, the patches are extremely soothing and hydrating and you can feel the puffiness fade instantly. The fact that this is most probably the most eco-conscious product tested and with it being vegan made me feel comfortable. The patches contoured the eye area immediately and did not slip. They are penetrated with a decent amount of product also.