Vingt Sept
Lanserhof at The Arts Club: The Detox Spa The A-List Trust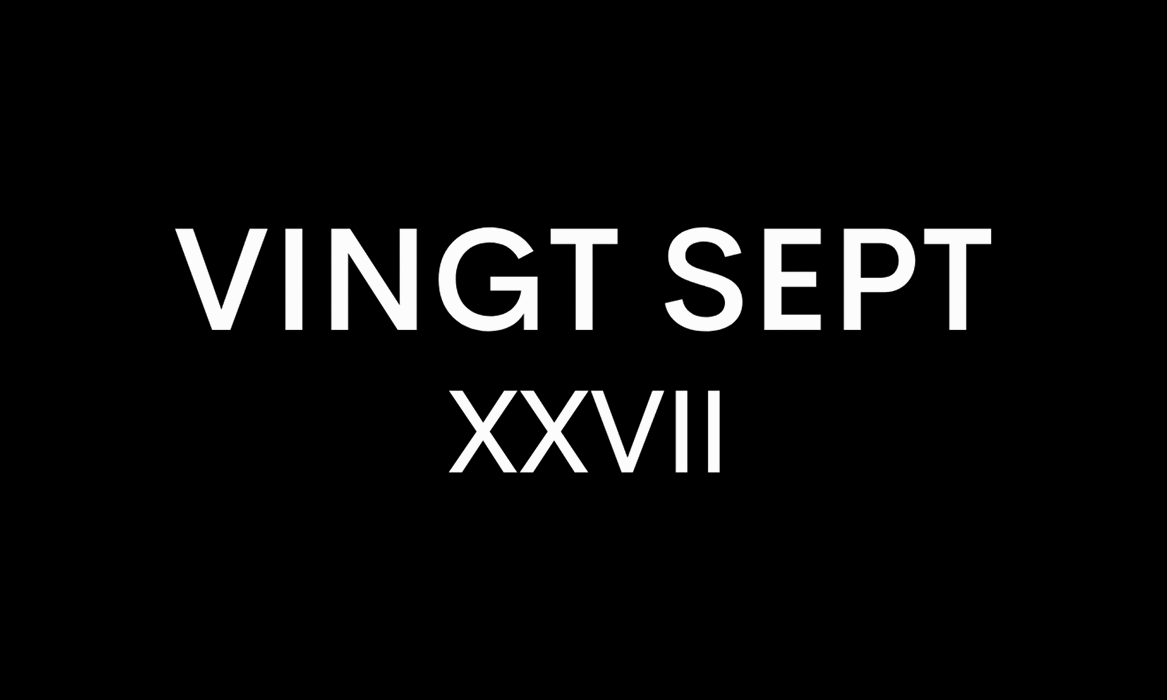 Lifestyle
Lanserhof at The Arts Club London
There's a new health sanctuary in town, and it may just be the UK's first luxury medical spa, managing to integrate the perks one would expect from a private member's club with state of the art medical/technological advancements.
When the Lanserhof at The Arts Club opened in London's swanky Mayfair, my eyes did water at the price tag; those lucky enough to enjoy the services as a member pay a hefty £6.5k/year (plus a £1.5k joining fee). However, it is now open to non-members (like me) who want to experience the mystique of the famed health haven, without the membership commitment.
About Lanserhof at The Arts Club
The exterior of Lanserhof at The Arts Club
For over thirty years, Lanserhof has reigned as pioneers in European luxury health, boasting resorts in Austria, Germany, and now London.
Opening in 2019 and suffering the closures many faced during the lockdowns, it appears that the appeal hasn't faded for ultra-luxurious wellness. Since opening, the award-winning London location (although still a baby) has even managed to scoop two prestigious design awards despite being closed for most of the lockdown. These include World's Best Spa Design and World's Best Private Member's Spa on top of great reviews from journalists far and wide.
Loved by Gwyneth Paltrow (who has been known to pop in for a selfie) and supermodel approved by Cara Delevingne, an alluring fascination surrounds the Lanserhof. Victoria Beckham is also a frequent visitor of the Alpine Spa (that's right, the Lanserhof Munich Tegernsee is the renowned retreat she often spends those famed week-long luxury detoxes at), so as you can imagine, my excitement levels were pretty sky high.
But before we begin on what treatments I actually had, let's get to what to expect when you enter through the doors of the world's greatest retreat for the megarich.
Design
Location is clearly everything in London, and Lanserhof at The Arts Club cuts no corners, being situated on one of Mayfair's most exclusive yet eclectic areas: Dover Street. En route expect to walk past iconic buildings and institutions. These include their neighbour The Arts Club (the city's oldest private members club founded by Charles Dickens in 1863), The Halcyon Gallery (home to Salvador Dali artworks) and the infamous Dover Street Market - a haven to many luxury ready-to-wear Maisons. The period building was transformed by Forge Architects (the masterminds behind the iconic Thom Sweeney central London boutique) in collaboration with Ingenhoven Architects (known for their ecologically oriented designs for high-rise buildings).
The 'Bronze Core' serves access to all floors
On entering, expect clean lines, space-esque interior design, and modern accents of vegetation and ecological materials intertwined with rich wooden panels, further playing to its futurism theme. The furniture's curvature shapes and rich velvet fabrics soften the lobby and lounge areas.
An array of luxury beauty products are flittered neatly by the check-in desk (all editor-approved), including fellow German biomedical scientist and skincare God Augustinus Bader.
The stunning 'Bronze Core' near the lounge, serves access to all six floors and was designed to evoke senses and tie the entirety of the building together.
Vibe
With a price tag like this, expect an air of sophistication where 'wellness-oriented' clientele and some creatives can be found basking in the lounge area. The room is flooded with natural light from floor to ceiling windows and boasts organic beverages and an array of fresh, nourishing delicacies - my recommendation is the al dente broccoli sautéed in a light chilli oil.
The lounge area
Amenities
Inside, you will find the city's first Medical Gym (medi-gym) home to the finest equipment, a high profile personal trainer and where members have unlimited access to the fitness suite, studio classes and personal training sessions.
The changing rooms look like space pods from the film 5th Element, and there is also a cryogenic regeneration chamber amongst their advanced medical treatments and diagnostics. I mean, it is so extravagant here; even fashion house Dior invited the crème de la créme of London for a detoxifying day when I arrived.
Lanserhof at The Arts Club is renowned for its expert practitioners, including top Nutritionists, Doctors, Nurses, physiotherapists, and even an Osteopath. They also have state-of-the-art diagnostic equipment/technology. These include an MRI scanner (the world's first Tesla strength MRI with a small carbon footprint), a MOVEMENT LAB with a 3D camera to analyse your body's kinetic function, and a SPINE LAB that uses technology from aerospace training. These are just a few of the innovative things happening at here.
The Icaros machine
Treatment Recommendations
I opted for two of the clinic's renowned treatments, IV Infusion Therapy and Cryotherapy.
Let's start with the IV Infusion - I was surprised by how 'non-clinical' this clinical treatment room appeared to be. Maintaining the futurism theme, the room is large, minimalistic, and surprisingly reminiscent of a luxury spa. You are handed an organic tea whilst a (highly experienced) Nurse talks you through each option on what one would say looked like a comprehensive cocktail menu.
I went for the Life Plus infusion - a cocktail of immune-boosting vitamins and minerals (including b rich vitamins) to help provide internal balance, reduce fatigue, and increase muscle recovery. IV infusion therapy has a much better absorption rate (90%) than traditional oral supplements, as the digestive system doesn't break it down. Those who have Chronic Fatigue Syndrome (i.e. Fibromyalgia), stress, pain, or are even struggling with skin disorders (allergies, eczema, psoriasis) will benefit greatly from this.
Ultimately, it was painless, and the chair felt more like a spa bed. I mean, I can't think of anything worse than having a treatment whilst indulging in the rooftop views of Mayfair.
Following my infusion, I felt very energised and ready to take on the world (seriously). The results are said to last between 4-8 weeks.
Moving on, it was time for my cryogenic regeneration therapy. Cryotherapy means "cold therapy" and boasts huge benefits of improving overall performance, helping with weight loss, improving pain and speeding up the recovery process. Many athletes including Lebron James swear by Cryo. I was most intrigued by research suggesting that it can also stimulate collagen production, treat skin conditions (we all have something), and improve mood (which is very much needed with this miserable stormy weather).
Situated on the lower ground floor is their Cryotherapy Chamber, and it looks like something from a film. The room is ultra-modern, and you're provided with bespoke Lanserhof branded protective clothing.
The cryotherapy chamber goes up to -160°C. The recommendation is to start in the first chamber for 30 seconds (-110°C) before entering the colder second chamber for up to 3 minutes. I lasted one and a half minutes; however, my body temperature dropped to almost half of its measured temperature (before commencing cryo), which is fantastic for those results and benefits mentioned earlier.
Conclusion
My verdict is clear, how can you not love the Lanserhof! The experience has changed my perspective on ultra-luxe treatments; it is clear why members pay the price. It is value for money when you weigh up the amount of facilities, treatments and diagnostics on the menu. However, I am equally relieved it is now available to non-members seeking more advanced medical treatments and lifestyle options.
I will most definitely be returning soon.
Lanserhof at The Arts Club
17-18 Dover St, London W1S 4LT
Phone: 020 3967 6969
For further information, visit the Lanserhof at The Arts Club
Words by Jheanelle Feanny