Vingt Sept
The New Mondrian - East London's swanky hotel for creatives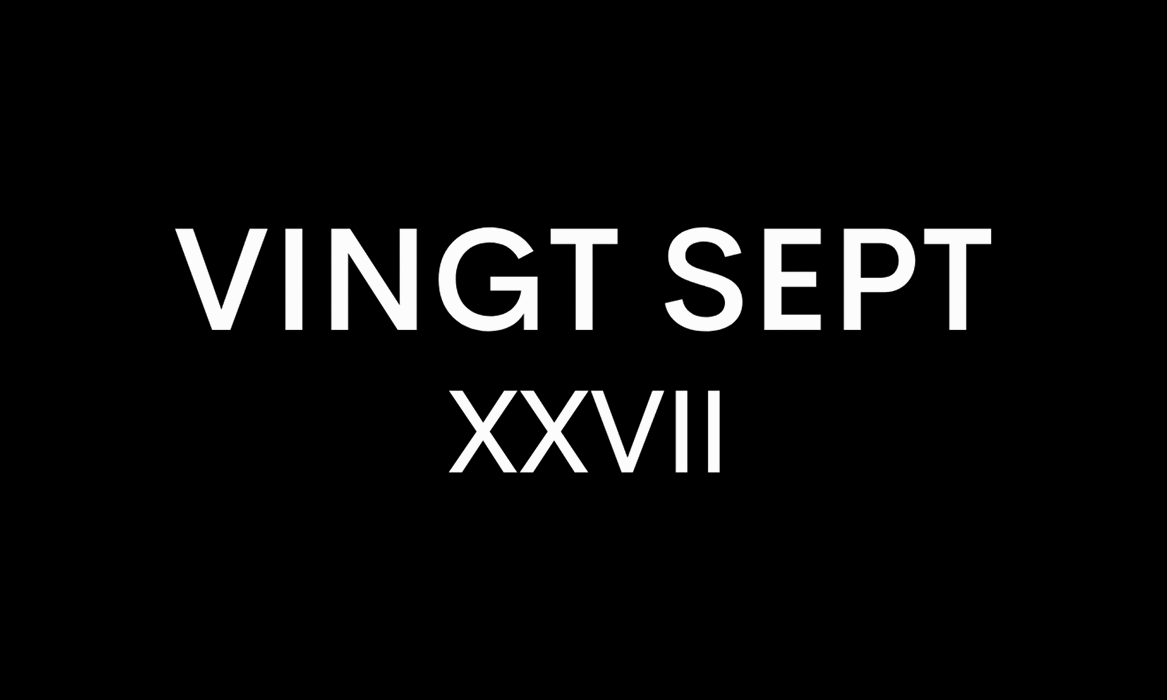 Travel & Lifestyle
The Mondrian recently celebrated its first anniversary at their new Shoreditch location, following a departure from London's notorious Sea Containers. So naturally, we couldn't wait to explore the new East London base on a quiet Sunday in the city.
With the English weather always a little shaky in autumn, it was a welcome surprise to miraculously catch the last summer rays on Mondrian's open rooftop - adjacent a very chic pool.
Backstory/Neighbourhood
Shoreditch has always been a hip and lively place for those in the know. However, since the closure of neighbouring Ace Hotel (quite the institution!), there's been somewhat of a gaping hole left in the district. This is until Mondrian decided to fill one of the area's most scenic streets with a base boasting some much-needed Je nais se quois.
On entering the towering hotel (a stone's throw from Liverpool Street), you are somewhat confused since it's entirely different from its former residence. Instead of fussy opulence and what some may consider standoffish fixtures, Mondrian has embraced the area's creative energy, focusing one's vision on life's idiosyncrasies rather than the traditional decor observed in many London hotels. It does make sense since the building is also home to members club, The Curtain, who've built a reputation on being a swanky but discreet nook in the city.
Design
Injecting a little imagination, the lobby is spaciously discreet, with high ceilings adorned with a bit of chromatism and art deco finishes. Think NY loft-style warehouse with a little twenty-first-century glam.
It's not hard to miss the current installation both outside and adjacent the check-in desk, by designer and image architect Jack Irving. Irving has created a mammoth, abstract inflatable rocket to celebrate Mondrian's first birthday in their new home. Inside, archival looks are displayed behind fragmented mirror glass - perfect for a selfie. For those unaware, the designer is the genius behind some of Lady Gaga's most coveted red-carpet costumes and is W Hotel's Jack's Pillow inventor.
Funky artwork and geometric tiles adorn the common areas alongside lush vegetation, allowing guests to disconnect from the hustle and bustle of the east. Murano glass lamps and gilded glass panels add a little drama to the lobby. At ground-level, cocktail bar, Christina's is reminiscent of a downtown speakeasy where you'll spot many a fashionista sipping on a martini.
Rooms
Rooms continue the chromatism and art deco theme seen throughout the lobby, yet the addition of neutral textured walls softens the tone of deep Castelton green velvets and a hand-painted armoire.
The building has 120 spacious abodes and 13 suites. Each floor provides a money-can't-buy art experience with priceless views of Shoreditch's most famous car park. One may wonder why this would be a gem, but graffiti truly is the crown of the East. The area famed for its street art movement is also home to some of Banksy's earlier works. In addition, each floor at Mondrian provides an altered perspective of the adjacent abandoned car park that illuminates like a giant Tetris at night.
Beds are comfy, and the rainfall steam shower is a welcome change to hotel stays. Having a spa feature in your room certainly makes it difficult to leave. Likewise, Malin + Goetz toiletries are appreciated - a favourite here at HQ, the NY-founded brand is passionate about sustainability initiatives, and their sumptuous products are suitable for every skin type.
Robes are comfy, and the mini bar is stocked with a variety of treats - all signature to the city and affordable enough to not break the bank.
Amenities / Vibe
Upstairs is a bit of a mix. You may find creatives working on the roof (a perfect spot to see panoramic views of the city) or perhaps bump into an old friend (as we did) due to the buzz of the place.
Guests are a mixture of members (of The Curtain), staycationers, and London's most stylish, who can be found lounging on the roof with a beverage in the evening. It has a very precocious yet unintimidating vibe - guests are friendly, and waiters are attentive and interactive.
The pool is sizable and not too ostentatious, allowing people to interact and get to know each other warmly. The restaurant here is Laurel's On The Roof, with a menu catering to every taste bud, whether looking for a poolside snack or something a little heavier.
The decor is a drastic change from downstairs; think Tulum meets the USA; it indeed draws similarities to rooftop vibes seen in LA and NY. On a clear day, you may be lucky enough to see London Bridge amongst the cityscape and hanging lights.
Goddard Littlefair is the mastermind behind the interiors seen in all public areas and guest rooms at Mondrian. The firm has an impressive CV for their work that includes London's swanky Biltmore Mayfair and Dandy Bar.
The duo drew influences from the nursery rhyme 'Oranges and Lemons' (which refers to the bells of several churches all in close proximity) and integrated soft linens, perhaps in reference to the famed looms of the area's history.
Mondrian also has a sizable gym complete with a boxing bag, Peloton bikes and weight training equipment. If seeking a little r'n'r to relax further, try their treatments with bespoke CBD products - all bookable online or at the concierge desk.
Dining
BiBo, located at basement level, is the concept Tapas restaurant led by Michelin-starred chef Dani García. García is one of Andalusia's most prominent chefs and is known internationally for his philosophy of thinking "local" and cooking "global". So it's no wonder he continues to win awards, focusing on high-quality ingredients and presentation for diners.
Star dishes include the croquettes - so good we ordered these twice! A little twist is a bechamel that doesn't include the Jamón, allowing guests to experience the full flavours of the creamy dish with the addition of the Iberico as a garnish.
Other dishes that tickled our tastebuds included the Gambas Al Ajillo and the equally succulent Tuna Belly Tartar marinated in a punchy yuzu. For those seeking a plant-based alternative, the glazed Aubergine is full of flavour with a creamy yoghurt to balance the sweetness of the dish.
Competition
Get involved and join the Mondrian's birthday celebrations. Those who use the dedicated hashtag to share on social media will be entered into a prize draw to win a full-experience Mondrian overnight stay. One lucky winner will receive an overnight stay in Mondrian's Penthouse Suite, breakfast at Laurel's on the Roof, a welcome cocktail at Christina's and dinner at BiBo for two.
For more information visit Mondrian
Mondrian London Shoreditch
Address: 45 Curtain Rd, London EC2A 3PT
Phone: 020 3988 4455
Words by Jheanelle Feanny