Vingt Sept
The Origins of Drill Music, and its Global Impact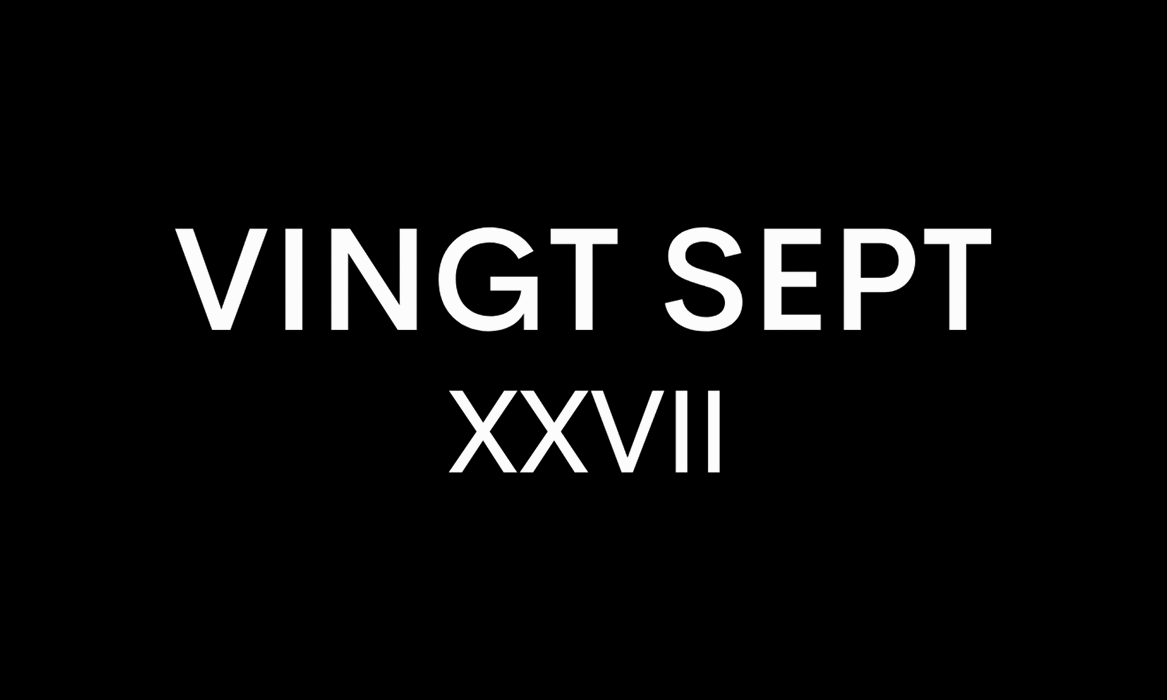 Lifestyle
Image courtesy of Kay / Unsplash
Chicago: The Home of Drill Music
Originating in the south side area of inner-city Chicago, Drill music became the voice of a generation, expressing the harsh reality of living in low socio-economic communities. The prevalence of gang crime and the meteoric rise of violent deaths resulted in the term 'Chiraq', used to associate these areas with the war-torn country of Iraq. In 2016, the National Post reported that within the first three months of the year, "135 people have been shot dead, more than in New York and L.A. combined".
Against this stark backdrop, Chief Keef spearheaded the emerging Drill sound, with the release of 'I Don't Like' in 2012. The "escalating synths, ominous bells and a snappy 808 beat" were aided by the homemade style of the video, producing a raw, gritty, and overly authentic vibe, that seemingly resonated with the rap community worldwide.
The scene was the focus of a notorious docuseries, Noisey's 'Chiraq' in 2014, and Keef's hit shot into the Hot 100 after a remix with Kanye West, Pusha T, 2 Chainz and Big Sean. The scene continues on with Keef's cohorts, such as Lil Reese (who was featured on the track), Lil Durk, G Herbo, Lil Bibby and Montana of 300.
London: Drill Reimagined
In the UK, Grime titans BBK released their own remix in 2012, which illustrated the sound's growing global profile. But UK Drill took on a life of its own around 2014, with its emphasis on balaclava-wearing and knife-related crime, encapsulated by Brixton-based group, 67.
First to grow a national presence with their infamous track 'Lets Lurk', 67 sought to emulate the Chiraq sound by first recording over American beats, and eventually, through a friendship with producer Carns Hill, transformed the Drill sound into something distinctly British.
UK Drill flourished with the likes of Harlem Spartans, 150, Grizzy, Stickz, Loski, 410, OFB, BSIDE and Zone 2, with many still active today. Much like its predecessor, UK Drill reflected the gruelling realities of growing up in inner-city London and has been associated with growing violent crime-related statistics in England and Wales due to prominent references to violence within the songs. Musically, UK Drill is generally more fast-paced than it's Chicago counterpart and instrumentals have a sliding bass paired with darker and more ominous melodies.
Sydney, Dublin and New York: Drill's Burgeoning Hotspots
Internationally, Drill has found a home in Sydney, with the rise of ONEFOUR. Seemingly influenced by the UK Drill sound, they have been the subject of media coverage from Noisey and have collaborated with some prominent Drill artists, including international superstar ASAP Ferg. In Dublin, J. B2 has led the charge, collaborating with UK artists and being the subject of an article by i-D Magazine. In New York, the rappers 22Gz, Sheff G and the recently deceased Pop Smoke were incorporating UK Drill into their burgeoning sound.
Drill has found a home in Sydney, New York and Dublin - Image Mike Von / Unsplash
Drill has spread worldwide and the international scenes are still in their infancy, but if the UK Drill scene is any indication, these will continue to grow and develop, changing many of the lives of those who adopt it – the socially and economically disadvantaged communities of these cities.
Full Circle
Nowadays the Drill sound can be heard worldwide and its international scenes often cross paths. Most recently, Sydney-based ONEFOUR collaborated with ASAP Ferg on 'Say It Again', released 6th May 2020, which has already garnered over a million views. Most notoriously, however, this cross-pollination of Drill scenes is evident by UK Drill legends Skengdo and AM's collaboration with the godfather of Drill himself, Chief Keef, in 2018 for 'Pitbulls'.
Drill's influence is also evident on the biggest of rap stars, with Drake employing producer JB Made It on his Drill track, 'Demons' ft Fivio Foreign and Sosa Geek. JB and the featured artists are big players in the emerging New York Drill sound. Speaking to Billboard.com, JB notices the benefits of an artist getting involved in the Drill scene, "Drake jumping on Drill is one of the best things that could've happened for the genre. He's a huge artist who's tapping into a sound that has already blown up over here." Pop Smoke is also set to posthumously release his debut album in June, further solidifying Drill in the US.
Back in the UK, artists like Headie One and RV are leading the contemporary Drill sound, with RV releasing certified banger 'Like Usher' on 15th May 2020. Acts like these are only recently dusting off the negative stigma attached to making Drill music. The scene has long been the subject of contempt by government and law enforcement officials, claiming that its music videos escalate violent and knife crime-related incidents.
Consequently, YouTube has removed over 90 Drill videos (as of November 2018) from its platform and many prominent, mainstream Drill artists have received injunctions on their performances – preventing many from doing nationwide tours. Skengdo and AM – having recently pleaded guilty to breaching their injunction – spoke about how the genre has evolved, stating that "nowadays, it's just people coming up and talking about what's been happening and what's done happened and trying to move forward."
Artists like DigDat, Russ and Poundz have incorporated dance moves, which have immensely changed the perception of Drill music, allowing it to be seen more favourably and thus receiving more radio play. Even 2 academics from University College London, Kleinberg and McFarlane, concluded in an April 2020 essay that "there is no publicly available empirical evidence that that Drill music language incited violent crime."
Conclusion
The Drill music sound has grown exponentially and developed across a variety of different contexts, adopting new characteristics in each, whether that be new instruments used, new musical elements added, or a change in visuals that best personify the areas that latched onto Drill so wholeheartedly. Moreover, it is now a fundamental subgenre of rap music and can be found anywhere from a global megastar's newest project to a local artist's new EP.
Words by Oliver-James Campbell