Vingt Sept
The Ultimate Fragrance for Her Christmas Gift Guide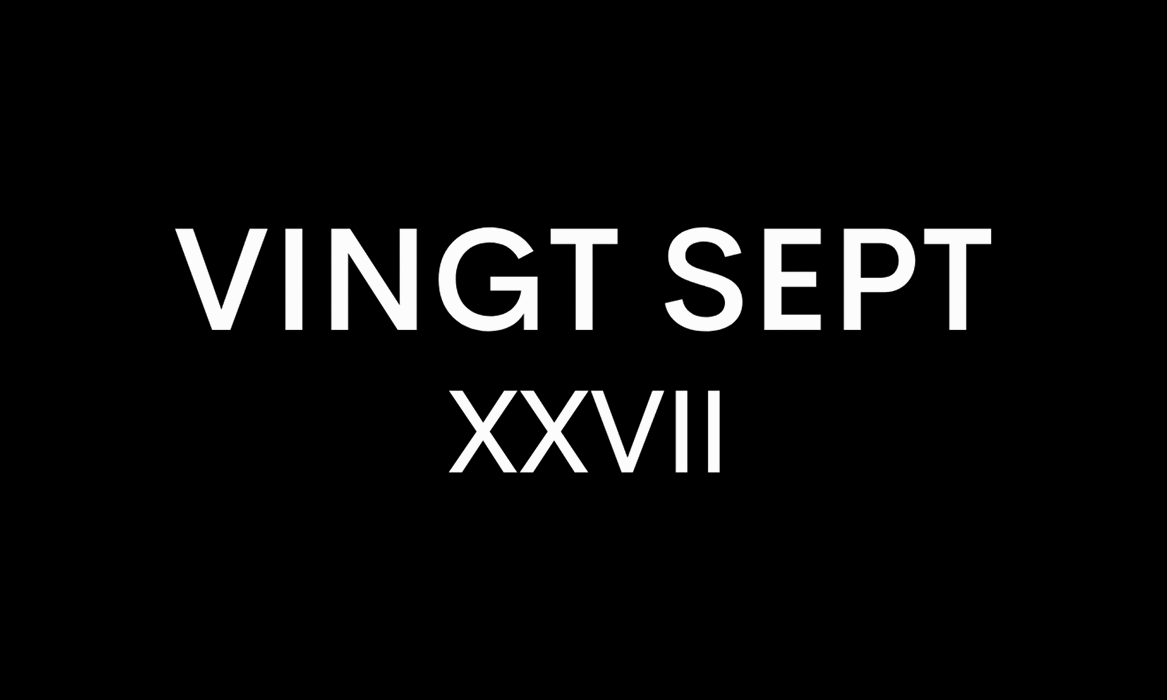 Fragrance for Her Christmas Gift Guide 2022
It's time to avoid the hustle and bustle and be prepared for the madness of Christmas shopping and the many challenges faced when choosing the perfect fragrance for your loved one.
Our Editors have been hard at work over the last few months, carefully selecting and testing the most unique luxury fragrances to get you and your loved ones ready over the festive period. This year, once again, we pair specific scents to your loved one's personality, helping you navigate the fragrance world with ease.
Editor star selections include Ex Nihilo's sumptuous Outcast Blue for collectors, The Merchant of Venice for the art lover in your life, and Tiziana Terenzi for those daringly fabulous.
Here's our selection of the finest scents for her.
Gucci Flora Gorgeous Jasmine Eau de Parfum available at Gucci
For the romantic and down to earth
Launched this autumn, Gucci return to our gift guide with Flora Gorgeous Jasmine, a delightful explosion of floral notes created by Honorine Blanc and Alberto Morillas. Alberto has created some of the world's most iconic fragrances, including Bvlgari Omnia and Cartier Panthere de Cartier, so we were excited to try Gucci's new fragrance.
Launched this year Gucci Flora Gorgeous Jasmine is the second of the #FloraFantasy collection and debuts with a lacquered blue silhouette and the distinctive Flora pattern, reimagined in Alessandro Michele's vision.
With top and middle notes of Italian Mandarin, Bergamot, Jasmine and Damask Rose alongside hints of patchouli and Australian Sandalwood, this is the perfect gift to a loved one who is vibrant and earthly.
Vilhelm London Funk available at Vilhelm Parfumerie
For a confident loved one
Launching early editions since 2015, Vilhelm is new to the fragrance world, yet one of the most successful perfumeries on the market. Founded by Jan Ahlgran who had ideas to start Vilhelm as a leather goods collection, the brand now boasts an impressive selection of scents with distinctive decadent packaging and bottles.
London Funk is ME decade heaven; described by Vilhelm as "a trippy London afternoon in the Seventies", where Jim Morrison and Debbie Harry meet and cause a little chaos, it is perfect for those who exude confidence.
Top notes include spicy and edgy bergamot, mid notes of blackcurrant and Driftwood. Base notes of earthy yet leathery vetiver, herbaceous and smoky Yerba Maté and sandalwood make this scent sexy and irresistible. This is a great gift for a loved one exuding confidence and also lasts long on the skin.
Sisley Paris Eau Du Soir Limited Edition available at Sisley Paris
For the high achiever
Another new limited edition launch is Sisley Paris' Eau Du Soir, arriving in a vibrantly bold bottle designed in collaboration with French/American multimedia artist Sydney Albertini.
The decadent rose-infused fragrance complemented with tangy Mandarin, delicate Muguet and spicy pepper notes is perfect for someone who exudes sophistication and glamour.
Do not let the sweet notes fool you; they are balanced with smoky Amber, fresh Seringa and warm Oak Moss - any high achiever would be delighted to receive Eau Du Soir this Christmas.
Maison Oud Khaltaat Rose available at DXB Perfume
For the art and Oud lovers
A newcomer to this year's guide is Khaltaat Rose, an exquisite staple for those who collect oud. Created by Maison Oud - a new Arabian Maison - the brand offers avid enthusiast's a true middle eastern experience with a selection of scents formulated in the traditional form once celebrated historically by the Sultans.
Khaltaat Rose is a great gift for those who love a rich fragrance and celebrate artistry.
Effortlessly combining sweet rose and orange blossom, the fresh yet lively aroma is further balanced with warm and woody oud.
Ex Nihilo Sweet Morphine available at Ex Nihilo
For the sexy person in your life
Created by Natalie Cetto and launched in 2015 is Sweet Morphine, a flirty and sensual fragrance with a little "carnal lightness".
Sweet Morphine is a playful, fun, yet hedonistic offering, oozing femininity from the bottle design to the fragrance itself.
Top notes include sweet yet spicy Bergamot and lilac, which are balanced well with mimosa absolute and iris middle notes. Creamy warm and full-bodied bourbon vanilla base notes bring out the carnal energy of this fragrance.
Peonia Nobile by Acqua di Parma available at Acqua di Parma
For the fashionable traveller
Launched in 2016 Peonia Nobile offers a warm, adventurous scent with berry and rose notes reminiscent of lounging somewhere on the Amalfi Coast.
The bitterness of the patchouli and musk base notes bring out a daring nature; it's such a warm yet rich fragrance, it oozes a trendy vibe and is a perfect gift for a fashionista on the go with a busy social life and who is a true globetrotter.
Tiziana Terenzi Spirito Fiorentino available at Harvey Nichols
For the free-spirited one
A collector's item from luxury Italian artisans and perfumers. A Tiziana Terenzi fragrance is a piece of art perfect for any collector or creative as it exudes sheer opulence.
Spirito Fiorentino arrives in the most beautiful packaging and is enclosed in a bespoke dressing box dripping in detail. The bottle encapsulates passionate emotion with finely detailed gold astronomical artwork wrapped around the bottle cap.
Launched in 2019, the rich leather aroma really does complement the smoky woody base notes that include birch, oakmoss and sandal. The citrusy and floral top notes help balance the heaviness of the base notes.
This is perfect for someone who prefers a scent for both day and night and enjoys the allure of saffron and sweet orange and lily top notes.
The Merchant of Venice Vinegia 21 available at Harrods
For the socialite/social butterfly in your life
A unisex scent from The Merchant of Venice, Vinegia 21 is a lively and tantalising offering perfect for the person in your life constantly on the move.
Don't be fooled by the base notes of sweet vanilla and patchouli, they subtly creep through the dark honeyed saffron and peppery cinnamon. The warm and complex aromas are deepened with the agarwood (oud), Akigalawood and smoky incense.
The Maison again leaves us impressed with classic packaging and vibrant art deco engraving. It is the perfect gift for a loved one that is the life and soul of the party.
Boucheron Paris Rose d'Isparta available at Harrods
For the amorous one
Inspired by the mysteries of Turkey, Rose d'Isparta blends the mystical elements of the three bordering seas of the country (the Aegean, the Black Sea, and the Mediterranean Sea), to create a passionate scent for the amorous one in your life.
The amber floral fragrance from the French Maison was launched in 2020 by nose Sonia Constant. Constant (the nose behind Balmain Extatic, Montblanc Emblem and Guerlain L'Abeille) drew inspiration from the Boucheron stone hunters who travelled in search of extraordinary gems in Turkey.
Expect an exotic infusion of warm fresh Turkish Rose intertwined with spicy Tonka Bean and rich amber. Best worn in the evening, the amorous recipient of Rose d'Isparta is sure to excite further passion over the festive period and beyond.
Decorté Kimono Yui EDT available at Decorté
For the amiable one
A new one to HQ is Kimono Yui by Japanese luxury beauty giants Decorté. The delicate fragrance is a delight and is best paired with someone who oozes kindness.
Kimono Yui is reminiscent of the countryside, where the spring buds of the orange flower, rose, and zesty top notes of lemon and pink pepper provide a breeziness. Sweet vanilla and intoxicating Japanese Citrus Sudachi notes complement the woody yet creamy musk adding a little excitement to the fragrance.
L'Amour Lalique EDP available at Lalique
For the bubbly personality
Launched in 2013, L'Amour is a rich, woody floral scent with a delicate vintage edge. The nose behind this scent is Nathalie Lorson (responsible for iconic fragrances from Le Labo, Valmont and Van Cleef & Arpels).
The sophisticated packaging is boxed in a dazzling powder pink box with a minimalist focus.
Now for the scent, expect a feminine, graceful floral escape, where jasmine hints peek through, yet are balanced elegantly with elusive musk, cedar and sandalwood base notes.
L'Amour is a great gift for someone spirited yet occasionally shy, needing a scent to bring out their true personality.
Marc Jacobs Decadence
For the younger ones
Launched in 2015 and created by Annie Buzantian and Ann Gottlieb, Decadence is an intense yet charming offering, perfect for the younger outgoing person in your life.
This is a classic fruity scent, perfect for the teenager in your life; Marc Jacobs' Decadence is simply charming.
Top notes include rich plum and iris with Bulgarian rose and Jasmine middle notes. This fragrance is a fun addition to an already-established collection.
Diptyque Eau Rose Eau de Toilette available at Diptyque
For the person who wants EVERYTHING
French fragrance brand Diptyque always produces stunning scents, so we were intrigued to try Eau Rose.
Arriving in their classic contemporary packaging, expect a subtle rose floral note balanced by juicy lychee, blackcurrant and bergamot top notes.
Surprisingly not too sickly or overpowering the top notes are infused skillfully with an earthy musk, woody Virginia cedar and sweet white honey - adding a fresh edge to a refreshing and clean scent.
Tiffany & Co Rose Gold EDP available at Tiffany & Co
Perfect for the Tiffany & Co lover
The latest evolution from Tiffany is the newly released Rose Gold Eau De Parfum, paying homage to the jeweller's iconic diamond cuts and precious metals.
The hybrid features Japanese Rose at the heart and playful blackcurrant, pink pepper and lychee fruit as top notes.
This is a fresh rebirth of a classic scent, and the bottle is simply stunning.
Ex Nihilo Outcast Blue available at Ex Nihilo
For the independent one
If you have a loved one who is independently feisty and unapologetic, then Outcast Blue is the perfect gift for them. Another fantastic offering from French Maison Ex Nihilo, the nose behind this scent is Jordi Fernández (known for his work with Jimmy Choo and The Merchant of Venice) - and it is an exhilarating affair.
We would describe this as a daring scent, perfect for those who love a peppery and woody aroma but also appreciate the smokiness of tobacco and earthy vetiver.
Starting with a subtle hit of saffron, the patchouli and Lily-of-the-Valley slowly peek through, offering a confident aroma that is wearable from day to night.
Molton Brown Rose Dunes available at Molton Brown
For the bashful one
A first to our guide is Molton Brown's Rose Dunes. A pleasant surprise to HQ and a great pairing for someone coy yet endearing in your life.
Launched this year and just in time for the festive period, Rose Dunes is a delightful addition to an already strong collection.
Arousing green pepper, spicy ginger and deep violet leaf top notes are perfectly paired with smoky oud, musk and woody middle and base notes, making it an excellent fragrance for someone needing a little confidence.
Parfums de Marly Paris Delina La Rosée available at Parfums de Marly
For the historophile
A stunning bottle and presentation are seen with Delina La Rosée - an olfactory piece that will make any dressing table come alive.
Those who are collectors and appreciative of art and history will adore this offering from Parfums de Marly.
Launched just last year and created by nose Quentin Bisch (behind Bottega Veneta, Dries Van Noten and Mugler), expect bursting fruity notes of litchi and pear alongside Haitian vetiver and Turkish Rose.