Vingt Sept
The Ultimate Fragrance for Him Christmas Gift Guide 2022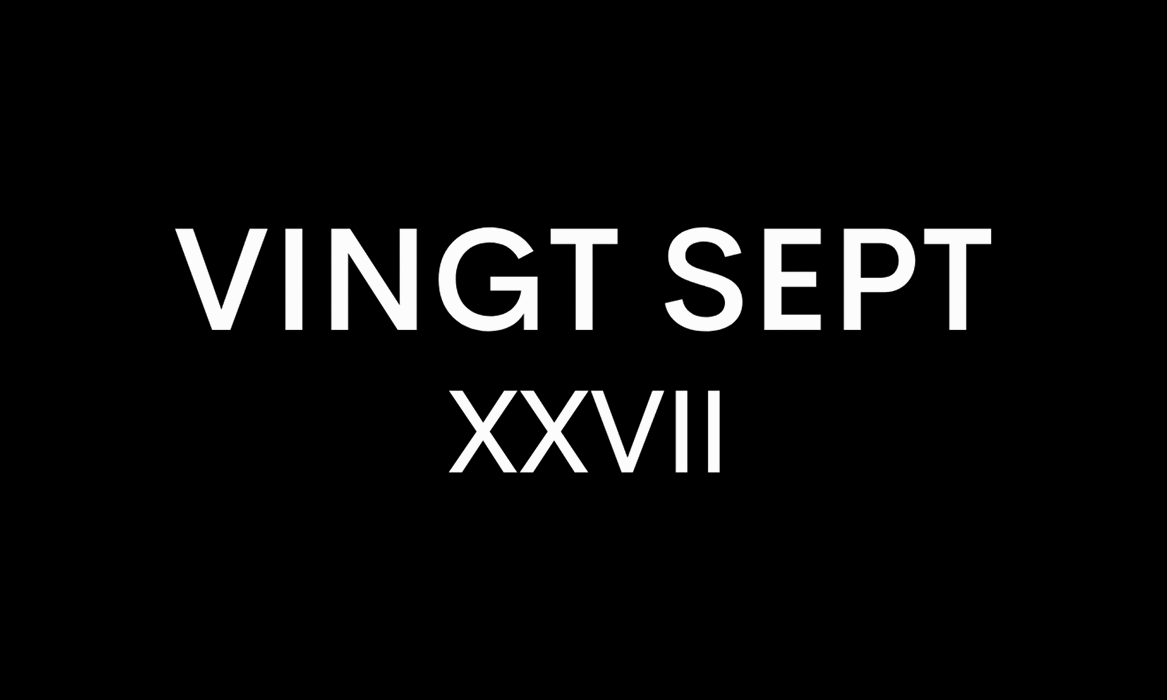 Finding the perfect fragrance for a partner, father, brother, or loved one can be a challenge, particularly during the madness of the festive period.
Fragrance is a confusing feat when gifting, but fear not, we've decided to save you the time and effort. Our editor-approved fragrance guide includes selections based on your loved one's personality, reaching all price points, from rare luxury scents for the collector to fragrance house favourites for the younger man in your life.
Clear winners of this year's guide include the stunningly presented Initio Paragon, or for the classic gentleman in your life, Brioni's new offering may stir some excitement.
Brioni Eau de Parfum Intense £110 available at Brioni
For the sophisticated man
Fashion house Brioni released its fragrance line last year following a long absence. Intense EDP made a fantastic entrance towards the end of last year, cementing Brioni once again as a popular luxury fragrance Maison.
The nose behind Intense is Master Perfumer Michel Almairac who returns following composing Brioni's EDP alongside Karine Vinchon-Spehner. Both worked closely with Brioni Design Director Norbert Stumpfl to create a classic fragrance with notes of bergamot, pink pepper and earthy patchouli. Hints of tangerine subtly breakthrough, adding a richness balanced brilliantly with the oud. This is the ultimate gift for the sophisticated man in your life.
Ex Nihilo Outcast Blue available at Ex Nihilo
For the independent one
If you have a loved one who is independently feisty and unapologetic, then Outcast Blue is the perfect gift for them. Another fantastic offering from French Maison Ex Nihilo, the nose behind this scent is Jordi Fernández (known for his work with Jimmy Choo and The Merchant of Venice) - and it is an exhilarating affair.
We would describe this as a daring scent, perfect for those who love a peppery and woody aroma but also appreciate the smokiness of tobacco and earthy vetiver.
Starting with a subtle hit of saffron, the patchouli and Lily-of-the-Valley slowly peek through, offering a confident aroma that is wearable from day to night.
INITIO Paragon EDP 90ml £240 available at Harrods
For the oud lover in your life
A new launch this year from Initio is their unisex fragrance, Paragon - a spicy affair and a brilliant merge of sweet, woody and herbal notes. The plum middle notes add a richness that is complemented well with the palo santo and bergamot notes.
This scent is clearly for a loved one who knows their aroma; you get a hit of sage that is immediately followed by the black pepper and Agarwood (oud) - it is compelling and addictive, sparking excitement.
The pièce de résistance lies in Initio's bottle design, laden with elaborate gold detailing around the white bottle. It is reminiscent of an ancient Egyptian tomb housing a unique treasure, which in this case is the Paragon.
Diptyque Eau des Sens Eau de Toilette from £85 available at Diptyque
For the charismatic one
Luxury perfumers Diptyque are known for their unique product line, so we were intrigued to learn more about this elegant fragrance. Eau des Sens, a signature scent, is one of few fragrances under Diptyque that embodies the charm and mystique of the French Riviera.
A citrusy affair, the stylish bottle by nose Olivier Pescheux encases bitter orange, which complements the sweet aroma of Juniper berries, Angelica and Patchouli. The scent is not too overpowering and fresh, with bursts of floral yet herbaceous notes peeking through from the orange blossom.
Eau des Sens is a great gift for someone special who appreciates the finer things in life and advocates for clean beauty.
Tiziana Terenzi Laudano Nero £175 available at Selfridges
For the intellect
Tiziana Terenzi are best known for their innovative fragrances that act on the senses and involve the brain. What is truly unique about the fragrance house is the science of how they layer their notes, making each scent signature to the Maison and a force of its own. Made for both men and women, Laudano Nero is also a spicy affair yet not too overpowering.
Expect boozy notes of Cognac intertwined with smoky oud, tobacco and cashmere musk. Laudano Nero brings a sense of familiarity to the wearer and can be worn day and night and throughout all seasons. We love that others get a subtle hint from the wearer, and then it fades away; it indeed stimulates the brain, reminding us of the suave charisma of legends such as Frank Sinatra, Sidney Poitier and Dean Martin.
Creed Royal Oud £295 available at Creed
For a confident loved one
Luxury British fragrance Creed enters this year's guide with Royal Oud, a long-lasting (10+ hours) smoky, warm, sophisticated scent, taking us on a piercing journey through the wonders of layering Oud.
Known for their strong, alluring formulations, expect a fresh burst of lemon and Sicilian Bergamot, that is entirely overtaken by the rich Agarwood (oud), pink pepper and musk base notes. This is a sensual scent perfect for the confident man in your life.
Gucci Guilty Pour Homme from £59 available at Boots
For the "coming of age"
Fashion Maison Gucci return to this year's guide with a perfect introduction to the fragrance world for the dashing younger person in your circle. Gucci Guilty encompasses top notes of fresh lavender and Amalfi lemon complemented by the base and middle notes of Virginia cedar, vanillas and fresh African orange flower.
This is a coming-of-age scent perfect for the person who is starting their exploration of fragrances and calling for something mature yet adventurous.
STORIES Nº.01 Eau de Parfum 30ml £150 available at Harvey Nichols
For the memory maker
STORIES Parfum encourages wearers to create memories and pass them on through generations with their scent range. The packaging is minimalistic yet classic, and the boxing doubles as a beautiful ornament for any home. Now for the scent; Nº.01 by Eliza Grace is an impressive offering from the fragrance house. The rich bergamot and grapefruit top notes complement effortlessly with the bursting orange blossom and amber notes. This is perfect for someone who prefers a scent for both day and night and enjoys the allure of sandalwood with the sweet/juicy fig.
For those who love fragrances such as Byredo's Mumbai Nose or Maison Francis Kurkdjian Baccarat rouge 540, you will be sure to fall in love with Stories Nº.02.
Acqua Di Parma Sandalo Eau de Parfum £204 available at Acqua di Parma
For the adventurer
Sandalo EDT by Acqua di Parma is an essential gift for those seeking wanderlust and in love with the Amalfi coast. The fragrance arrives in the Maison's trademark sophisticated packaging and is suited for a classic man or loved one who enjoys the finer things in life.
The woody yet smokey scent is perfect for day and night and the cardomen and lavender notes provide a powdery herbaceous edge on the classy fragrance. It screams gentlemen and adventurer and is perfect for all seasons, and even that cheeky lounge on the Italian Riviera.