Vingt Sept
The Ultimate Home & Wellness Guide: Post Lockdown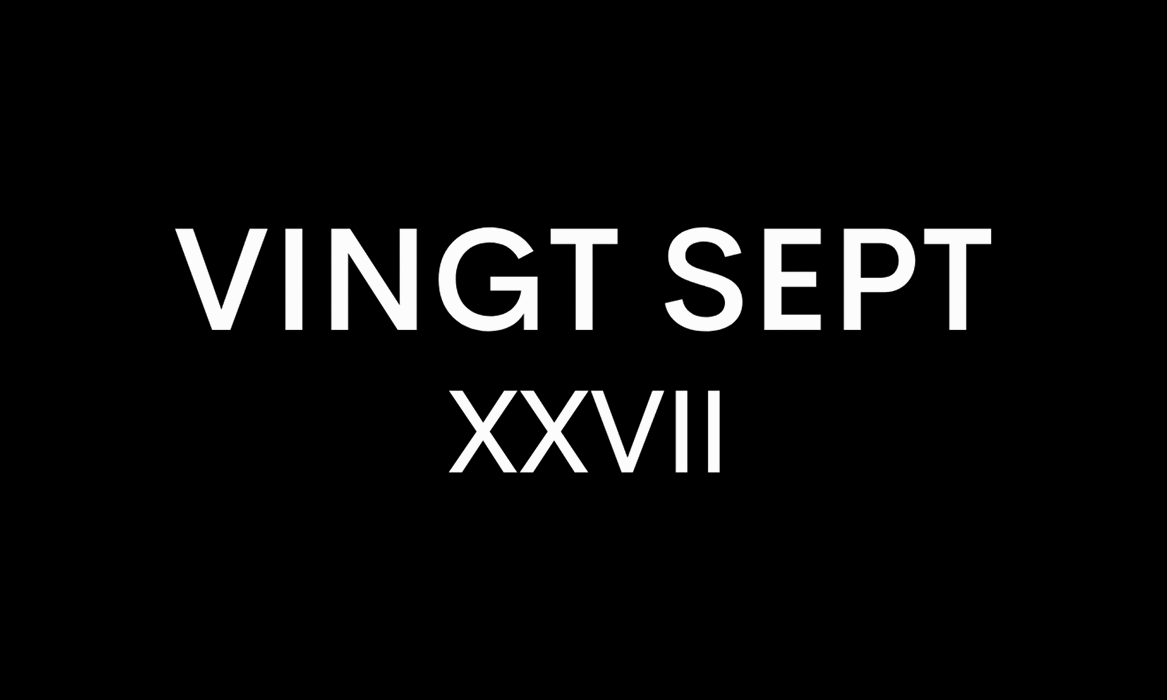 Beauty
World Mental Health day passed us this autumn and opened up key conversations about how to best handle stress and maintain wellness as we return to the office. Stress management and inner wellbeing are both front and centre of sustaining a healthy mind and body.
Now we move into the colder winter months it is essential more than ever to look after our mind, body and soul, and our editor's have been busy trialling and reviewing products that we approve to help you achieve mental clarity and wellness.
La Perla Beauty Soothing Bath & Shower Oil, £83, available at La Perla Beauty
Italian luxury brand La Perla is known for their carefully handcrafted high-end lingerie, nightwear and swimwear, however, this year saw the Maison finally launch their anticipated beauty line that is focused on clean formulas and spa-like products.
Their soothing bath and shower oil is vegan, environmentally mindful and sustainable as you have the option to purchase refills. The rich jojoba oil is delicately scented and also contains natural prebiotic vita arctic known for helping balance the skin's bacteria and its protective factors. This natural agent can also help control oil production, acne and help with inflammatory conditions. This oil to foam bath offering is nourishing, smells divine and is presented in La Perla's opulent and detailed packaging. It's a must for those looking for something that is both conscious and sumptuous.
The Silk Collection - Eye Mask and Pillow Set, £65, Available at The Silk Collection
One of the easiest ways to maintain a healthy relationship with your mind and skin is through adequate sleep. A good night's rest can increase productivity, boost your immune system and even improve memory.
Since the pandemic began, it has been reported that 1 in 3 adults have struggled with increased anxiety due to insufficient sleeping hours. The average adult requires between 7-9 hours of sleep to enhance productivity adequately and learn and make memories.
Once we return to the office, we are sure that the sleeping hours we once enjoyed with a daily commute from the bed to the lounge will be significantly reduced; but The Silk Collections set is the perfect way to help you ease into a softer slumber.
Each set is beautifully presented in a Tiffany blue box and comes in four different colour-ways. Their box contains a high-grade mulberry silk pillowcase and eye mask that can be personalised at request.
Wearing the mask and sleeping on a silk pillowcase does have benefits outside of peaceful slumber. These include a reduction in dreaded 'bed-head' and dark circles, as it helps to retain hair moisture and reduce fine lines and wrinkles. The set is also hypoallergenic, eco-friendly and helps regulate temperature - vital for those cosy nights in bed.
Cochine Saigon Vietnamese Rose & Delentii Hand & Body wash, £30, available at Cochine
It is rare in the beauty department to find a product that becomes a staple in the bathroom; however, Cochine appear to have won our hearts with their gentle and decadent hand, and body wash.
Vietnamese Rose is known for benefits that include detoxifying skin and it is said to be used in ancient eastern medicine practices for its healing properties, including blood cleansing.
This combination came in beautiful, elegant packaging and is infused with enriching extracts that include argan oil and shea butter. It is exceptionally nourishing and invigorating—the perfect way to kickstart your morning or perhaps relax following a stressful day at the office. Did we mention it is also paraben-free and smells divine?
HUM - Here Comes the Sun supplements, £15, available at HUM Nutrition
As we have moved into colder months, the one thing we all need a lot of is vitamin D. Not only is it vital for healthy skin and mood; it also plays a crucial part in boosting the immune system and promoting healthy bones and teeth.
In the summer months, the average fair skinned person requires just 15 minutes in the sun to make enough vitamin D for three months, whilst those with darker skin need between 30-45minutes.
With the arrival of daylight saving time meaning darker mornings and afternoons, it is important more than ever to maintain our Vitamin D levels and HUM have the supplement to help.
Their high potency supplement gels arrive as a 30-day pack, are vegan, gluten-free, non-GMO and contain no artificial sweeteners or flavours.
The packaging is fun, and the supplements are affordable, and for those who hate supplements, their capsules are easy to swallow following a meal. For those who suffer with SAD (seasonal affective disorder), this is a gamechanger. After one month of use, we found a significant difference in mood (particularly on those gloomy rainy days) and a boost in energy levels.
Oribe Côte d'Azur Incense, £58, available at Oribe
The history of incense began more than 6000 years ago and derived from the Latin word 'incendere', meaning 'to burn'.
The ancient Egyptians used it in temple rituals and the process of mummification and healing wounds. It is also a known component of religious practices. Although there is not a lot of research, we finally have some studies that support that it can cause a response similar to antidepressants by activating receptors associated with a feeling of warmth. Incense today has seen a resurgence during lockdown, possibly from the increased uptake in mindful practices, such as Yoga and meditation due to its calming effect.
Oribe presents their signature Côte d'Azur fragrance infused incense, and we have never felt more relaxed following a stressful day at the office. The packaging is elegant and compact, with the inclusion of a minimalist gold disc stand. For those fans of the Oribe scent, you will be impressed with how they have managed to recreate a signature scent in a product for the home.
The 50 carefully crafted artisanal sticks are said to have been created by the Koh-Shi aroma masters of the Japanese island of Awaji, where they began making incense as early as the 1850s.
Incense raises the serotonin (a natural mood stabiliser) in your brain through relaxation, as scent and aromas can trigger specific responses. Other key benefits include stimulating creativity, deepening concentration and reducing anxiety and stress.
LUSH The Art of Bathing Gift Set, £85, available at LUSH
Let's get it straight, in life, there are two types of baths, the functional one that serves a purpose for hygiene and the luxurious one that does the trick with added indulgence.
LUSH never ceases to surprise us when it comes to their range of bath bombs, making it ever so difficult to choose the best soaps or bath bombs for that bath time spa experience. However, their Art of Bathing gift set makes it easy for those who have difficulty picking the perfect one.
Let's get to the facts about bath time, though. A bath has some surprising benefits aside from relaxation and hygiene. These include reducing stress levels, anxiety and mood improvement by calming the nervous system, releasing serotonin (the happy hormone) and helping your immune system kill bacteria and relieve cold and flu symptoms. A bath bomb also adds rich nutrients and emollients, and due to most containing the fizz factor (of sodium bicarbonate and citric acid), they give skin a deeper clean whilst deodorising you.
This gift set arrives in a beautifully presented box and contains 15 gorgeous vegan bombs and soaps. All products are ethically sourced, and the box smells simply divine.
Our favourites include the moisturising Avobath bomb, packed with fresh avocado and lemongrass oil for those who prefer simplicity. Try the Deep Sleep, a beautifully presented bomb in a clever biodegradable muslin bag for those seeking ultimate calm following a long stressful day. Deep Sleep contains natural lavender, chamomile flowers, and sumptuous neroli oil to provide an ultimate immersive aromatherapy experience.
Burt's Bees Hand Cream with Shea Butter, Orange Blossom and Pistachio, £6.99, available at Burt's Bees
Burt's Bees are known for their expansive lip care solutions made from natural bee's wax, and we were excited to try their hand care range. We all have fallen victim to dry, cracked hands following intensive hand-washing, and it was a delight to find a travel size cream that contains not only nourishing shea butter but also bee's wax.
Their Orange Blossom and Pistachio hand cream is hypoallergenic, dermatologically tested and packed with nourishing natural ingredients that are paraben-free with a fresh, natural scent.
It melts onto the hands and is grease-free, leaving your mits moisturised and smelling delicious. As it is travel size it is perfect for moisturising between use of hand-gel, and remember, a little really does go a long way.
SHIRO Hand Gel Chakrasana, £38, available at SHIRO
Hand gel is clearly our best friend at the moment when out and about, but this much needed carry around contains so many drying agents that we are now seeing an increase in skin conditions related to hand hygiene such as eczema. We were relieved to see SHIRO's moisturising range that is presented in their minimal yet classic packaging.
Not only does this product contain alcohol for hygiene, but it has added essential oils key to protecting the skin's barrier. The gentle gel has the light fragrance of Chakrasana, a rich blend of geranium and citrine, and does not bring the irritations you see with most hand sanitisers. Clean hands and no damage, it is a clear winner in the editorial department.
BetterYou Magnesium Oil Body Spray, £12.95, available at BetterYou
Magnesium - why do we need it? Well, do you know this mineral carries out important functions for the body and brain - including helping with depression and low mood? It also helps as an anti-inflammatory which is perfect for stiffness and irritations brought on by colder weather.
BetterYou have a range of supplements but their handy high concentration body spray is a must-have particularly as the winter months can also bring on aches, pain, and inflammatory conditions. The spray is highly absorbable and each bottle contains 600 sprays. It is recommended to be best used following a bath or shower (5-10 sprays) and delivers 200mg of magnesium (10 sprays).
Bella Freud Lion Cedarwood and Poivre scented candle, £50, available at Bella Freud
This is a groovy candle to have in the home and smells simply divine with fiery notes from the poivre that is complemented by the fresh and woody oakmoss and amber.
The fashion house known for their quirky designs have a homeware line that is equally as eccentric and the price points are not too steep to your pockets.
The candle is made from natural wax, infused with sumptuous rich essential oils and hand-poured. The burn time is longer than expected and the room smells divine following a short burn. Did we also mention how cool it looks on the mantelpiece?
ARRAN After the Rain room spray, £20, available at ARRAN
There are plenty of rainy cold wet miserable days as winter arrives and there is nothing better than sitting in front of the fireplace (if you're lucky enough to have one!) with a cup of tea and a room that smells like a beautiful botanical garden. ARRAN (named after the famous Scottish Isle) is inspired by nature and focuses on bringing the natural elements of the earth into the home - encouraging you to connect with nature. All products are made in Scotland with packaging made from recycled materials to help with sustainability.
After the Rain is fresh with soft floral notes that are not too heavy, the delicate rose combined with the woody notes is perfect to help you disconnect from the hecticness of life and reconnect with nature.
EX NIHILO Fleur Narcotique body wash, £40, available at EX NIHILO
Parisian fragrance house EX NIHILO is known for their avant-garde and breathtaking scents and we were so excited to finally try their body wash, in scent Fleur Narcotique. Developed by respected nose Quentin Bisch expect to indulge in this sumptuous and remarkable body wash that is also available as a candle and body lotion.
Expect to experience top notes of litchi and bergamot with woody base notes and moss. As a unisex body wash that also is wearable as a fragrance it is both indulgent and satisfying for both a steamy bath or shower after a cold winters day.