Vingt Sept
Tom Prior on Firebird and the future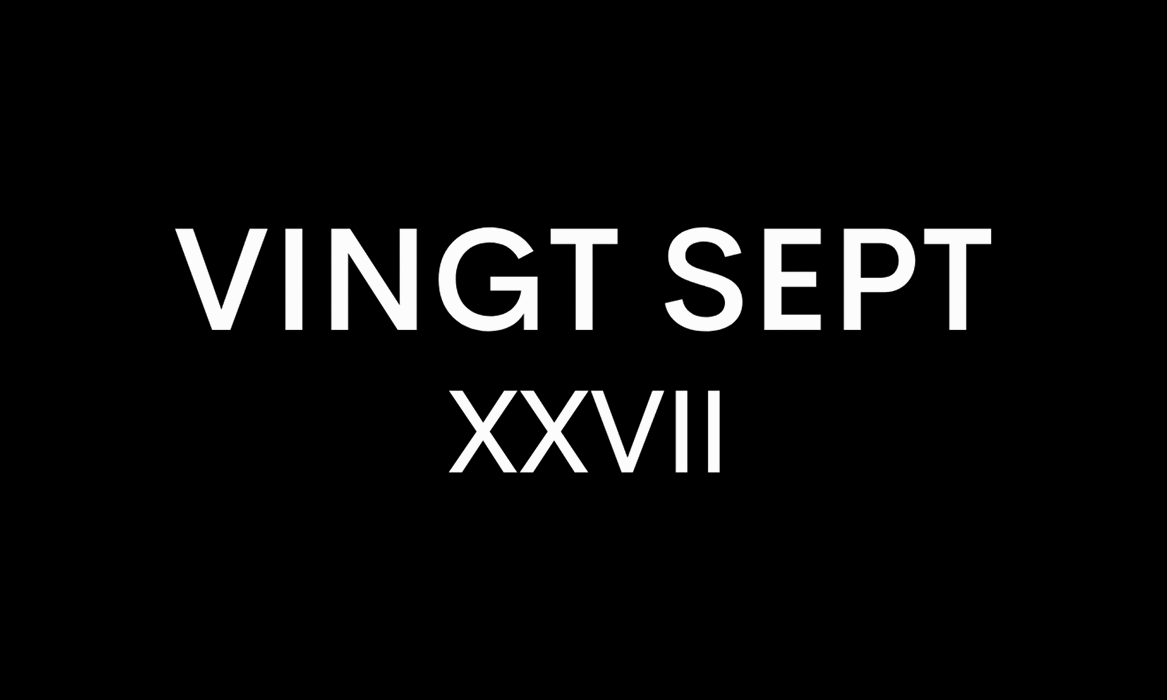 Film
Coinciding with Pride Month, actor, writer and producer Tom Prior presented film Firebird.
Firebird has so far screened at over 50 festivals globally and garnered Prior a Best Actor honour at San Diego's FilmOut Festival.
The film depicts the love story between two soldiers during the Cold War and is based on the famed memoirs of Sergey Fetisov's The Story of Roman.
Following his RADA training, the actor has also starred alongside Oscar winners in cinema blockbusters. These include actors Eddie Redmayne (in The Theory of Everything), and Colin Firth, Michael Caine, and Samuel L. Jackson (in Kingsman: The Secret Service).
With such a great year in film ahead, we managed to grab some time with the busy actor who splits his time between London and Estonia, where Firebird was filmed.
For those unfamiliar with the works of Sergey Fetisov, could you explain what Firebird is and what viewers can expect from the film?
Firebird is based on a true story and follows my character, Sergey, a soulful young soldier who embarks on a clandestine affair with a fighter pilot on a Soviet Air Force Base at the height of the Cold War. It's a story of following love at all costs, set in the heat and intensity of the military.
You can expect to shout at the screen, 'no, don't do it!' or 'look out!' a few times! But, you can also anticipate acts of courage, a couple of awesome action sequences, the colourful world of the Soviet Union, and the military might! And a whole lot of love and following it at all costs.
Although things have progressed, Firebird appears to cover all of the topics that many LBGTQ+ people struggle with today, such as freedom of expression - is there anything you learnt about making this film that you feel people are still struggling with today?
Following your heart and being courageous to follow love! It's much harder than it seems! And yearning to our own truth. In the film, the character I play goes after his dreams and follows love into real danger, but that's because it makes him feel most alive. I feel that today we can get a bit too comfy or safe in our familiar environments - or say "things are good enough,' but I hope that Firebird can help raise questions like 'what does true, deep love feel like?' 'Would I dare to go after that?'.
It's taught me to be more honest with myself, my wants, desires and needs. I think we are all struggling to be radically honest with ourselves.
As a writer and producer on the film, what was the process like when trying to tell this story? Did you find it difficult, and was there a lot of pressure to try to tell it in 2022?
When we set out to write the film, we never could have foreseen the two biggest challenges - the pandemic and the Russia/Ukraine war. It was hard enough trying to get a film made about forbidden love, raise the financing for the film to do it justice, and bring in significant production values too! We always knew there would be challenges in releasing the film in certain territories. The film was banned at the Moscow International Film Festival in 2021. And our creative team also received death threats through social media, with the rhetoric saying 'LGBTQ+ people don't exist in Russia'. That said, it was very important to tell this story, though, as it's a true story about love and following your heart at all costs. With same-sex relationships being under attack in so many liberal countries in the world, it is important now more than ever to tell these stories.
It appears the process was long to bring the film to cinemas. Is it true you were initially approached to play Sergey in 2014?
Yep, I was in Los Angeles, having just shot Kingsman: The Secret Service and Theory of Everything, and was taking a load of meetings. I met a producer who thought I'd be perfect to play Sergey. She introduced me to (director) Peeter Rebane, who had written the film's first draft - and we agreed to shoot a few scenes to help raise the rest of the financing for the film. We got on very well, and I gave some feedback about the dialogue in these scenes, which he graciously received. That led to us becoming co-writers and then we restructured and redrafted the film over the next two and a half years while at the same time working as a producer to raise the rest of the financing! During that time, I went to Russia several times and met Sergey Fetisov in real life. So, yes, it was quite a journey! I was involved through all the post-production and became the music supervisor too!
You're originally from Dorset but now spend a lot of time in Estonia. Can you tell us what you love about the UK and, of course, your new home?
While writing and researching the film, I split my time between the two counties, as Estonia was the country we were going to shoot most of the movie in. Much of the research went on there also - meeting ex-airforce base commanders, people who'd served in the Soviet Army, and where the real airforce base is where the action in the film takes place. I love the hustle, the culture and the diversity of London, and that's why I continue to spend a lot of time there. I love how fruitful the film business is in the UK too. Estonia is quite the opposite; it's peaceful, quiet and uncrowded - it's luscious in nature, and people are very connected to the land. I love having that constant in my life. I love to travel between these two extreme opposites.
Although each differs, what helps inspire your writing and filmmaking process?
Music. It's massively important for me. It so much informs my mood and atmosphere for writing and for filmmaking. I used to listen to Arvo Pärt, the Estonian composer way before I ever went to Estonia, as it would allow me to get into this creative flow. Yet when it comes to filmmaking, I use music to set the mood - when I'm acting, it allows different characters or sides of myself to emerge. And then, when listening to other film scores or pieces of music which hit me emotionally, I start seeing images in my mind of new movies, scenes, and ideas. I also love to watch new movies for inspiration - one of my biggest influences is Tom Ford's debut film, A Single Man; for me, every shot, every note, and every piece of sound design in that film is wonderful. The colouring is also sublime.
Your involvement in Firebird sees you wearing many hats (producer, writer, etc.). What were the challenges and the great things you faced whilst managing all of these important roles?
The greatest things were getting to research and write the role I would play! And going to Russia and meeting the real Sergey - it's every actor's dream to get such a level of immersion in preparation for playing such a role!
I loved getting to shape the film's musical score with Krzysztof Janczak and director Peeter Rebane. The three of us worked together for a few weeks in Warsaw, working through all the musical beats of the film.
One of the greatest challenges was the pressure of playing a real person from history who I had gotten to know personally, even more so once he passed away. I actually went to his funeral in Oryol and met many of his dear friends and colleagues. When I stood in the Russian Orthodox Church during the burial ceremony, it dawned on me the responsibility I had for leaving a man's legacy and how he will be remembered - a real gift, yet an absolute pressure.
Other challenges were the slight Russian accent in the film. I worked with our amazing dialect coach, Catherine Charlton, who took me through the ropes of getting to sound Russian. But we all made a very specific choice that the accents in the film be subtle to allow emotional sensitivity and for them not to sound stock or forced. Doing a 'slight' accent is much more complicated than doing a full-on accent, as it's nuanced and gentle. Nevertheless, I'm proud of the overall outcome, and I think all the practice paid off. At one point, I was listening to Harry Potter and The Philosophers Stone in Russian (I barely speak the language!) to let the sounds influence my body and movements. I like working in that very bodily and dynamic way.
You've starred in quite a few films. Are there any fond memories from being on set you could tell us?
I had to pinch myself when I got to speak with Colin Firth when shooting Kingsman: The Secret Service - he had been a massive inspiration to me for many years!
Kingsman was an amazing film to work on; although I played a small role, it was a dream first ever job! Running around with guns, dogs and action sequences, and swimming (which I love!) in that crazy scene underwater was great.
One of my absolute highlights definitely would be shooting the final shot in the Firebird film. It is a very unforgiving shot as an actor; there is nowhere to hide, nothing to cut away to, and I used all my actor's work to prep for that scene, and then I just let go and allowed the acting to flow. The tears which come right at the end of the shot are just perfectly timed! That was one of those moments where hard work, preparation, and letting go just pays off! I'm very proud of that moment.
Tell us something about you that no one else knows.
I carry a bottle of chilli sauce (usually Tobasco) around with me in my bag because so often, food isn't spicy enough for me.
What has been the most significant career highlight for you thus far?
Standing on stage at the North American premiere of Firebird at the Castro Theatre in San Francisco in June 2021 and receiving a several-minute standing ovation, people just wouldn't stop clapping. It was the first-ever, in-person live screening we had shown to an audience after 6-years of making the film, and I had no idea before that if anyone was going to like the film!
It was also the first film to screen in that legendary cinema after its closure due to the pandemic for more than 1.5 years.
What can we expect from Tom Prior for the rest of 2022 and early 2023?
Well, I'll for sure be playing some action heroes! Either the roles will come to me, or I will write them! That's happening. I will continue to write stories which fascinate me, and I trust I will also be approached to play some incredible new roles. (If I were asked to play the next Spider-Man, I certainly wouldn't say no).
Photography by Joseph Sinclair
Interview Jheanelle Feanny