Vingt Sept
Toyota Aygo X UNDERCOVER: Disrupt Paris Fashion Week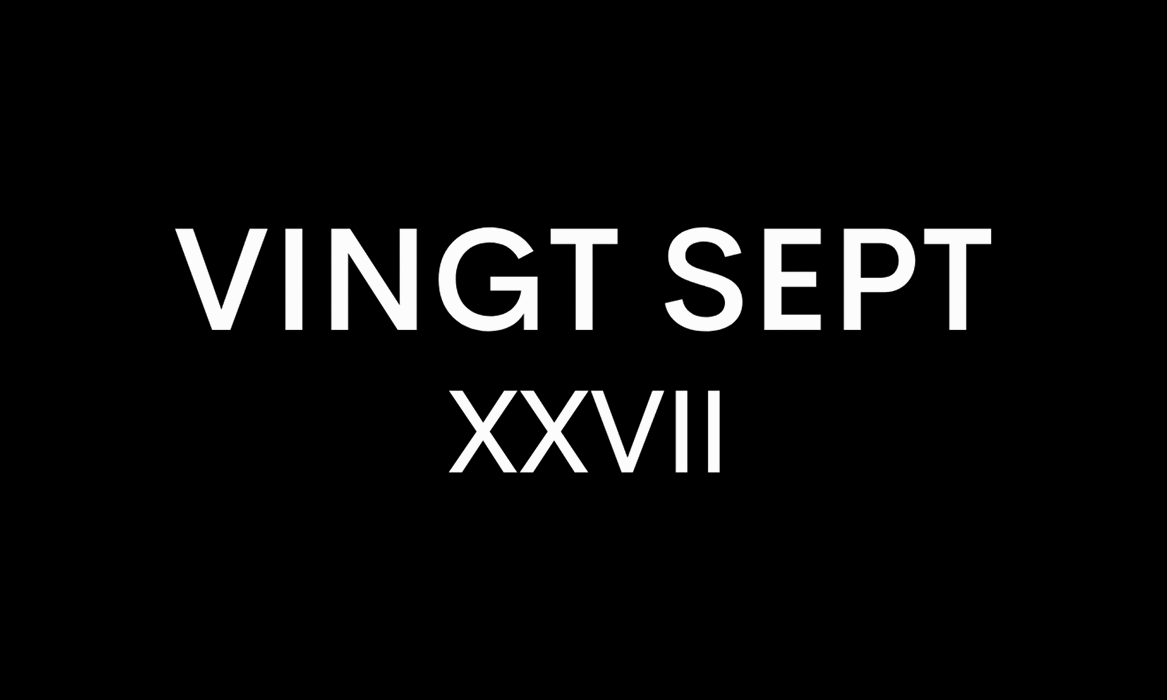 Fashion
The new Toyota Aygo X UNDERCOVER unveiled during PFW
Toyota disrupted Paris Fashion Week with an unlikely collaboration this season. The Japanese auto giants priding themselves on vehicles made to last invited a small selection of press for an unexpected unveiling during the biggest week in the fashion capital.
Partnering with brand UNDERCOVER, they presented the reimagined Aygo X on a stunning platform at underground hotspot The Bridge Club; and it may possibly be the most fun vehicle we have seen this year.
In an age where collaborations saturate the market, the choice of UNDERCOVER by Toyota was a bold move. Those in the know understand that UNDERCOVER has endlessly ruffled fashion industry feathers for some time now, garnering respect from prestigious media outlets like High Snobiety and SHOW Studio. The outlandish streetwear brand is also no stranger to crazy collabs with brands, from NIKE to denim giants Levi's (where a jacket will set you back over £1K), we give kudos to the Toyota team who clearly did their research!
Taking influence and redefining street and urban culture, the brand founded by Jun Takahashi (in 1993) gave the Aygo X a little fire, adding unique interior and exterior design details (including a birds-eye view roof detail of words chaos and balance) to the mix.
The subtle and sophisticated details are a stark change from the punk roots of UNDERCOVER yet seam effortlessly with the new Aygo X.
The subversive spirit of the city car appears to showcase the best of both brands; with just 5000 models of the limited edition release, we have a feeling, fashion-conscious mavericks across the globe will be queuing to snap this car up.
Tadao Mori (Head of Styling Design at Toyota Europe) was in attendance at the unveiling, as well as Takahashi's stunning model daughter Lala, who is making waves and also shaking the industry.
The design updates were inspired by Takahashi's creative philosophies of non-conformity and breaking stereotypes. Unique details include a bi-tone grey body colour specially developed by Toyota, and eye-catching coral accents around the cabin and 18-inch alloy wheels. The UNDERCOVER influence is also witnessed in the branded seats, monogram-patterned floor mats and as mentioned earlier Takahashi's CHAOS/BALANCE catchwords which are depicted in roof decals.
Takahashi commented: "It was my first experience working on a car and with Toyota being such a prestigious and innovative Japanese brand, it came with deep emotional meaning and significance. Fusing together two contradicting elements, or worlds, is exciting for me."
Aygo has been Toyota's most accessible car for urbanites since the original model launched in 2005, and year-on-year, the brand has attracted many new style-conscious buyers to the brand.
The on-the-road price for the Aygo X UNDERCOVER is £20,095 with manual transmissions.
For more information visit Toyota
Words by Jheanelle Feanny