Vingt Sept
Travel Guide: Everything you need to know about Tulum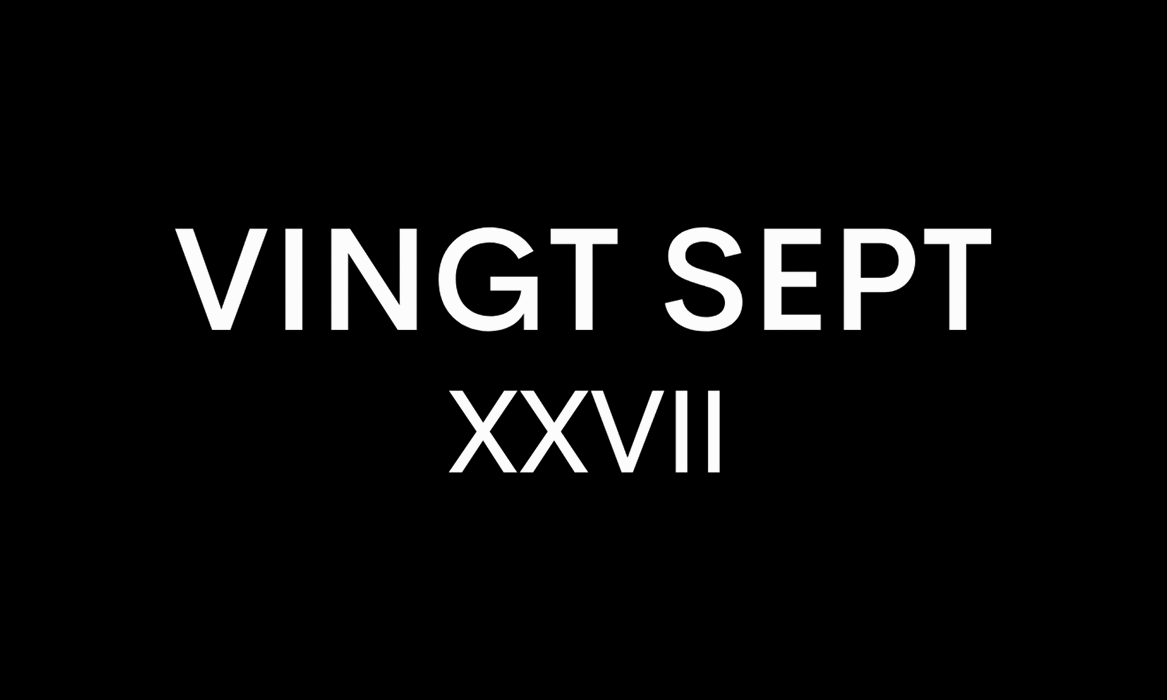 Travel
On the coastline of the Yucatán peninsula lies the spiritual town of Tulum, once a sanctuary for hippies seeking reconnection in the 90s and now the young twenty something's playground. It is undeniable that gentrification and the rapid development within Tulum make it one of the popular destinations for the rich trust fund kid seeking a slice of paradise.
However, we were more than surprised to see that this narrative is not entirely accurate to form. Yes, like most pulchritudinous places in the world, there is a new traveller seeking luxury experiences, and yes, this can bring some challenges to the area. The hippy town has experienced some issues that include installing large generators, overpricing, over-development and a sargassum problem (large amounts of seaweed washed ashore).
Nonetheless, it is clear that the owners of local hotels, restaurants, and bars in the hotel zone really care about preserving the town's character, nature, conservation, and protection of Tulum's spiritual presence.
There is an element of respect for Tulum's heritage as you enter via the rocky road. You instantly feel that you are a world away from Cancun's busy hustle and bustle and whatever troubles you left behind. This unique town is the home of the ancient Maya; ruins and cenotes are scattered throughout, and the people are most probably the friendliest you can meet.
It is certainly different; despite seeing touches of modern civilisation, you have a constant reminder that you are, after all, in the jungle with wildlife as you cross a Nine-Banded Long-Nosed Armadillo (Dasypus novemcinctus) or observe the occasional spider monkey peeking out of a tree.
This laid-back hippie town still seems to offer a certain charm; you feel at peace and strip back to nature, pinching yourself whilst realising this slice of paradise is a mere 60km from the frantic and lively Playa Del Carmen.
As travel restrictions slowly loosen, a new traveller will emerge; instead of seeking wanderlust, they will be more focused on meaningful connections and experiences.
Those who have not travelled for over 18 months will be looking to decompress with minimal surroundings and escape their everyday comforts to find inner peace. Tulum is great for this, as the dining and tourist experiences are accessible, yet it still manages to hold the presence of intimacy and privacy.
PAPAYA PLAYA PROJECT - best for creatives
Papaya Playa Project, best known as PPP, is nestled on 900 metres of pristine soft powder beaches, crystal waters on the Caribbean coast, and the jungles of Tulum. This paradise, priding on sustainability, is a member of Design Hotels and home to the most creative community you will ever meet.
Located at the beginning of the strip, away from the bustle further down the hotel zone and next door to Azulik, PPP screams tranquillity. You will not find an entrance, instead a large nondescript wooden door. Once through and guided past the flittering papaya trees and palapa huts, you are greeted by zen staff welcoming guests with cleansing towels and a signature local drink. When inside, it is difficult to leave this paradise, as there is no place we can describe in the area that manages to intertwine introspection with a perfectly buzzing atmosphere than here.
Background
In 2011 founder Emilio Heredia who has spent over 30 years dedicated to his own spirituality, set his sights on creating a sanctuary where creatives can enjoy 'barefoot lux-boutique' style living whilst seeking adventure and ethereal encounters. PPP has retained over 90% of the jungle to preserve the natural habitat by only building 100 Casitas and Villas. In reality, they could have been built at scale for up to 1500 properties.
It is evident why the hotel achieved such status (being part of Design Hotels) where the focus relies on the environmentally conscious traveller. Permeating a Rudyard Kipling tale, PPP successfully unites the pristine beaches, the scenic yet not so intimidating jungle with intricate landscaping where you fail to remember exactly where you are in the world, for just a second. But even though you may forget you're in the wilderness (due to the nature of the design), you may cross a jaguar, wild snake and see many of the monkeys at night.
Sustainability
The rooms are spacious and cleverly designed at PPP
In 2015 the hotel launched its sustainability mission to achieve zero emissions and zero contamination of the local community. It includes the replanting of orchards that bare papaya, bananas, coconuts and other fruit-bearing trees. Wastewater is treated and redistributed to the surrounding vegetation of the jungle and organic gardens bring about local produce.
The eco-luxe resort, designed to mix biodiversity, celestial activity with healing, pays homage to the spiritual nature of the Mayan culture. You will find palapa thatched roofs, palm trees with coconuts and casitas and cabanas inspired by the simplistic yet humble mother nature and the elements that ground us (fire, water, air, earth). Fire is represented with PPP's Temazcal ancient rituals and the candles that are lit at dusk. Earth is through the respect that is given to the land PPP lies on. The creativity and mindfulness of the eco-resort represent air, whether that be through reflection, meditation or reconnection of the busy mind, to simplicity and paradise. Water is everywhere, be that the sea, in the casitas and cabanas or through the purification and recycling of this element.
The amphitheatre setting on the beach draws crowds as the world's most renowned DJ's play ambient uplifting music in front of the sunset, catering to a vibe that is often a mix of luxury travel seekers and young eco-conscious professionals. Although known for their engaging full moon parties, PPP encourages rest in between. Activities also include daily yoga sessions, workshops and Temazcal sessions.
Design
Birdseye view of PPP's Casita's and Cabana's
Due respect is given to local Mayan heritage and culture; you see this reflected within the rooms.
The Villas and Casitas are striking on entrance incorporating thoughtful design characteristics that include washed walls and furniture crafted by local artisans that exude sophistication. Most, if not all, have a private balcony and porch to the sea or jungle, and some, such as the Casita with oceanfront or Jungle views, include a private rooftop pool, where you can bask in 360degree panoramic views of both the sea or the jungle. Perfect for both sunrise and sunset.
The stunning two-level Casitas are 38 square meters boasting Chukum walls and floors. This ancient Maya stucco technique merges the aesthetics of the modern architecture seen today with traditional heritage. Chukum found in the Yucatán peninsula is a material extracted from the chukum tree bark; it was used historically to bring a cooling effect indoors during hot weather and appears earthy and light in colour and environmentally friendly. Each piece of furniture is handcrafted locally using materials from the area and created by people living in Tulum. Attention to detail is given to every corner of the room: the open rainfall wetroom with carved storage, the locally and naturally produced insect repellent or the enclosed wooden closet. PPP ensures that nature is at the heart of each property.
All cabanas, casitas and villas have access to hammocks for lazy days in the sunshine, reinforcing their ethos of bare-foot-lux. You will not find a television or an abundance of charging points in your room, but you will find rustic charm and a new style of lux-eco living to detach from the stressors you left behind.
Dining
Several eateries cater to all appetites at the beach, including a vegan restaurant and juice bar/bistro. Promoting cleansing from the inside out, expect to find dishes such as the Chia pudding or cacao nib strawberries to energise your morning, or perhaps try the Kampachi Black Ceviche at Roca whilst taking in the sunset.
Programs include their ever-popular full moon party. For those seeking some chill during the week (as PPP tends to encourage this after this event), perhaps the wellness programs that include the Sunset Searise Yoga or Spa activities will evoke disconnection from stressors at home and reinvigoration within your inner self.
Papaya Playa Project
Address Carr. Tulum-Boca Paila Tulum Beach, Zona Costera, 77780 Tulum, Q.R., Mexico
For further information visit HERE
AHAU
One of the oldest establishments to grace the hotel zone alongside PPP and Casa Violeta is AHAU. This rustic yet mystical hotel and beach club is a show stopper; you cannot miss it, as you are sure to find a crowd on all occasions posing for pictures outside their towering installation.
The sculpture by South African artist Daniel Popper titled Ven a la Luz (come into the light) displays a woman opening her chest, perhaps representing AHAU opening its heart to those who enter. As you walk through her heart, you see beautiful green accents of foliage representing the town's majestic nature.
Photography by Marvin Castelino
The Story
AHAU has been around for over ten years and is part of the Art With Me annual festival that also showcases in Miami. As one of the oldest hotels in Tulum, they are keen to preserve the local area and have green certification. Owner and founder David Graziano emerged from the US nightclub scene seeking tranquillity, starting AHAU with simplistic beach huts, and now today, the property boasts 24 bungalows ranging from £150-£1,000 per night. Villas range from 2-4 beds, and most are seafront where you can wake up to a beautiful sunrise each morning.
A beach hut at AHAU can provide ultimate relaxation
Amenities
It is indeed upscale; however, wellness is still the main focus at AHAU; this is evident with their detailed programs that include the spiritual ceremony Temazcal, Soulsa classes and their daily yoga sessions.
Spa services are available in most rooms, as well as participation in the local kitesurfing school.
The 11 pm curfew in the town due to the pandemic is given the utmost respect, and the crowd appear to be creatives, musicians and older than the youngsters you will find raving at newer establishments.
Try the classic Mayan Punch with your lunch at the restaurant before an epic sound healing session; AHAU is genuinely a place not to be missed, even if you are a day visitor.
Ahau Tulum
Address Carr. Tulum a Boca Paila Zona Costera, 77760 Tulum, Q.R., Mexico
For further information visit HERE
LA ZEBRA - best spot for breakfast
Backstory
La Zebra opened their doors in 2004 and is a stone's throw from AHAU, again known for its brunches in front of its exquisite private beach; the establishment is one of Tulum's popular day spots.
The hotel is open to non-guests to enjoy their facilities and dining experiences. As you walk up the sandy path, you will notice large hammocks, wooden swings and a friendly atmosphere as the cheerful bar staff mix your margarita.
Non-guests can enjoy the beach beds provided; the restaurant is always packed during the day where you can enjoy light snacks such as their popular shrimp taco, or perhaps try their cocktails that include one of the best margaritas in town.
The only downside to La Zebra is that sometimes the friendly waiters can be incredibly eager to close the cheque immediately. A great tip would also be to bring local currency to avoid bill discrepancies, but after all, you are in Mexico, not America travellers!
La Zebra Hotel Tulum
Address Carr. Tulum-Boca Paila,Tulum Beach, Zona Costera, 77780 Tulum, Q.R., Mexico
For further information visit HERE
GOLDISH - for psychical fashion
In Tulum, you will find women wearing traditional macrame dresses whilst ladled in the most alluring jewels. One place that allows those interested in jewellery (towards the end of the hotel zone strip; and conveniently located opposite Casa Violeta) is psychical store Goldish.
The store owned by mother and daughter duo Yafit Goldfarb and Tyler Goldflower has bases in New York, Miami and Ibiza, with the ladies birthing Goldish to empower people by using jewellery to open up one's higher self.
On entry to the store, expect to find rare crystals, sizable candles and artistic pieces, each with a story; you are encouraged to let the bijouterie call to you, and the assistant will explain its sacred meaning.
For more information visit GOLDISH HERE
Address Av. Boca Paila, Tulum Beach, 77760 Tulum, Q.R., Mexico
CENOTES
Photo by Roberto Nickson on Unsplash
Cenotes are natural, historical underground chambers unique in the Mayan Riviera due to the sheer uncountable numbers found in the area. They are significant to the Maya because they were the primary source of water in earlier years and are considered the ancient portal to the home of the Gods.
These natural sinkholes in limestone possess underground passages that play an essential role in Mayan cosmogony. Cenotes were often used to leave gifts to the Gods such as gold and incense and were known as a place where the Mayan people would perform sacred rituals and sometimes sacrifices.
It is difficult to know precisely how many cenotes lie in the Yucatán Peninsula, but it could be estimated to be over 6000. Today tourists flock to these sacred locations to find spiritual reconnection and mindfulness amongst mother earth's mystical caves.
RUINS
Photo by Marvin Castelino on Unsplash
Although ancient ruins are dispersed throughout the town, Tulum has its own archaeological zone.
The well preserved Mayan ruins overlooking the sea on the Caribbean coast are worth the visit if staying here, and can be accessed through a tour provider with a guide, or independently. To avoid crowds and long queues, it is recommended to arrive early so that you can take in the breathtaking scenery. As you walk through the jungle path, you'll observe waves crashing amongst the rocks at the scene of this 13th-century walled site.
There are accessible public beaches on the historical site that provide a glimpse into Mayan civilization and exotic wildlife. Although these may not be the most preserved ruins in the Yucatán peninsula, it is a unique experience due to the astounding views and pristine beaches.
Tulum Archaeological Zone
Address Carretera Federal, Cancun - Chetumal, Tulum, Q.R., Mexico
Visit HERE for further information
Words by Jheanelle Feanny