Vingt Sept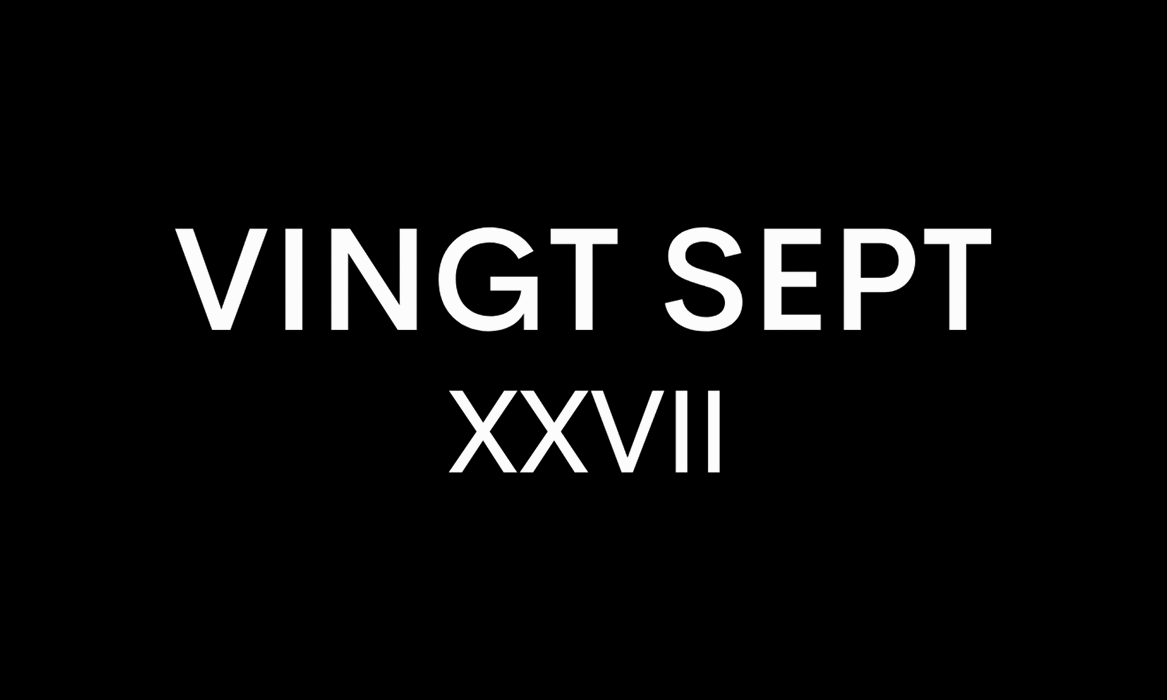 Lifestyle
Ushvani is an award-winning spa in London's Chelsea
A former hospital in Chelsea is now home to award-winning Malaysian sanctuary - Ushvani. Ushvani deriving from Malay and Sanskrit terms "Usha" and "Vani", mean dawn and earth, both with important connotations.
In Malaysia, many significant festivals occur at dawn. One of which is the Buddhist festival Wesak (a celebration of Buddha's birthday), whilst earth itself plays a vital role in transitioning from dawn to dusk. When we rise at dawn, we are replenished from the previous day's affairs and awakened to start afresh, so it makes complete sense that Ushvani ingrains a sense of restoration and awakening behind its doors.
Located a stone's throw from Sloane Square on the elegant Cadogan Gardens, the spa founded by Oxford-educated Usha Arumugam is a nucleus of holism and eastern therapies. It is reported Arumugam undertook four years of study and research in recreating her authentic Malaysian spa, so we were more than intrigued to pay it a visit.
Background
Being the institution it is known for today, Ushvani has withstood the test of time at its current residence for more than 12 years. Once through the doors, gone are the details of its former hospital accommodations; instead, you are instantly immersed in Asia's most admired traditions and customs.
The appointment begins with a warm welcome in the foyer, where your therapist offers a hot towel infused with Ushvani's aromatic signature ginger and bergamot scent. We're then handed bespoke custom slippers, and a consultation begins in the spa's Tea and Relaxation room. A delightful pure hibiscus tea and sugared fruit are offered before we tour the property, rich in antioxidants and perfect for fighting off those illnesses we wish to avoid (yes, colds and COVID - we're talking about you).
To the left of reception lies a beautiful aquarium housing an array of tropical fish. Aquariums traditionally bring luck and prosperity and are also practised in Feng Shui when balancing one of the five elements. It is difficult to miss intricately carved Malaysian timber laying each room's foundations as you glide past each area. The spa is spread over three floors, where visitors will stumble across wooden sculptures, rich woven tapestries and ornaments from the far east. It is a tranquil atmosphere. With a realisation there were perhaps only two other guests in the building, my therapist assured me that at Ushvani, all appointments are staggered to allow each guest an intimate spa experience.
The day bed in the Asmara suite
Separate male and female facilities are in keeping with Malay traditions. Although the spa is a gendered space allowing individual facilities for men and women, couples are offered the opportunity to enjoy massage and treatments in the opulent Asmara Suite, with added jacuzzi pool, perfect for those seeking indulgence together.
Other facilities include two Yoga studios where classes are held, treatment rooms where facials and massage are performed, and a relaxing hydrotherapy pool (which we were fortunate to enjoy).
Massage
Now ninety minutes for a massage after a tour and hydrotherapy may feel like a long time, so be mindful of blocking out at least 2.5 hours in your diary when visiting. However, massage does tend to last between 1.5 and 2 hours, traditionally in Thailand and Malaysia. This is due to the comprehensive techniques used, taking years to perfect, where studies have shown (including randomised controlled trials) that positive effects following are experienced.
With more than ten years under her belt, our therapist guides us through the massage - we opted for Ushvani's new Dynamic Body Ritual. It is a two-hour massage said to relieve stress and tension originating from Thailand. As with most Thai massage, energy work is one of the main principles promoting healing both physically and spiritually.
Combining yogic principles with different massage techniques, the therapist works on the sen-lines to move energy to places where healing is needed. You are fully dressed for this full body massage yet wholly comfortable throughout.
The primary technique experienced was stretching to promote an increase of oxygen to the tissues, perfect for relieving stress and healing injuries. This was followed by dry compression where the therapist uses her fingers and thumbs to release stagnation, helping the energy flow to the areas it is most needed. This improves body centring and encourages the mind to relax through spirituality.
The massage begins and ends with Ushvani's Welcome and Ending balm, a combination of menthol and eucalyptus used to stimulate the nervous system, open the senses and summon positive memories.
The Dynamic Body Ritual costs £240 for 120 mins
Words by Jheanelle Feanny
For further information, visit Ushvani
Ushvani
Address: 1 Cadogan Gardens, London SW3 2RJ
Phone: 020 7730 2888