Vingt Sept
Why 2020 is the best year yet for M.O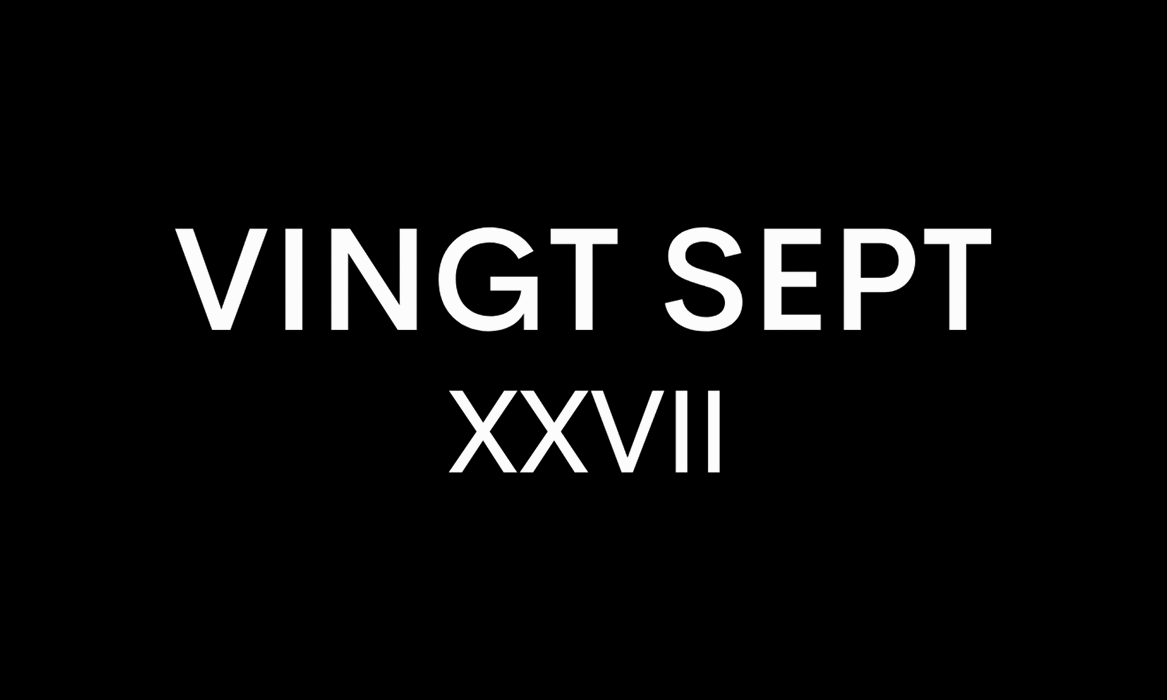 Photography by Vicky Grout
M.O, have received acclaim following their incredible singles Choose Sides featuring AJ Tracey, platinum hit Bad Vibes featuring the Lotto Boyz and song Going Out Of My Way ft Mr Eazi, which went viral on video platform TikTok. Annie, Nadine and Chanal's love for global music and talent has created a unique identity and real homegrown credibility.
With their first sold-out show at London's Omeara under their belts and critical attention across the likes of GRM Daily, NOISEY, and The FADER as well as BBC R1, KISS FM, Capital FM and Capital Xtra, M.O are thriving in their own lane and continue to develop their status as an eclectic, homegrown talent.
Hi M.O, what have you all learnt about yourselves during lockdown?
Chanal: I have learnt that my mental health is extremely important and isn't something to be ignored. I have discovered I have been living with a personality disorder, so this is a huge weight off my shoulders. I have always known something was different about me; I dismissed the signs because I preferred to keep myself busy than just cut off and tune in, so this time has really given me the chance to learn about myself, my traits, and how to handle my passionate nature.
Has it been a struggle staying inside or have you managed to keep in touch with family and friends?
Annie: I found it very difficult at first, but it definitely got slightly easier. I made sure I went out once a day for my exercise, as I relied on this to keep me sane! And my weekly shopping trip became the highlight of my weeks!
Where is the first place you'll visit when it's finally over?
Chanal: The club! I have never really been a club kind of girl. I prefer to get lit with my close friends, games nights, etc. But the club has been sorely missed and I've learnt to appreciate my free promo bottles. It may even have to be a club abroad because I need a good time and a tan.
It must be tough not being able to do live gigs through all this, but what's it been like performing for fans on Instagram Live?
Yes, I think we, along with many other artists, we're gutted about this, especially as we had a new single released right at the beginning of lockdown. We would have usually been super busy out on the road promoting and doing gigs. I live for those shows. That's my fave part about the group — performing. Let's hope we can make up for the lost summer shows in winter.
What's the best gig you've ever been to?
Chanal: Erykah Badu x Jhené Aiko, hosted by 1508 Concierge. I don't listen to Jhené as much, but Erykah has been a huge inspiration of mine since I was young. Being at her concert was one of the best experiences of my life. The opportunity to be in the same building as the artist, who played a part in moulding the woman and artist I am today, was a crazy feeling. The whole concert felt almost as if I were in a time lapse. My whole life in one concert. She has been such a huge part of my growth for so many years; it felt very nostalgic. Big up 1508 Concierge for plugging me with tickets of a lifetime!
What was it like working with Mr Eazi on your latest track, Going Out of My Way?
Annie: Working with Eazi has been amazing and we feel so lucky to have been given the opportunity twice! He's an unreal artist and person. He is the example of good vibes and his talent is unreal.
You've collaborated with so many artists. Whom have you enjoyed working with the most? Who is your dream collaboration?
Annie: Oooh! This is always so hard because I'm obsessed with so many, but right now, based on whom I'm listening to, I'd have to go with Teyana Taylor! Queen!
Where do you get your inspiration from?
Annie: Growing up, I was obsessed with Lauryn Hill, Keyshia Cole, and Jennifer Lopez. I think at one point The Miseducation of Lauryn Hill didn't come out of my player for a full year.
And finally, what's next for M.O?
Annie: New music, new material! We love getting into the studio and creating new music for everyone. More shows, some exciting collaborations, and, of course, the EP.
Photography by Vicky Grout
Interview by Billy Manning
Sub Editor Primrose Jeanton