Vingt Sept
Vingt Sept's Guide to the 59th Venice Art Biennale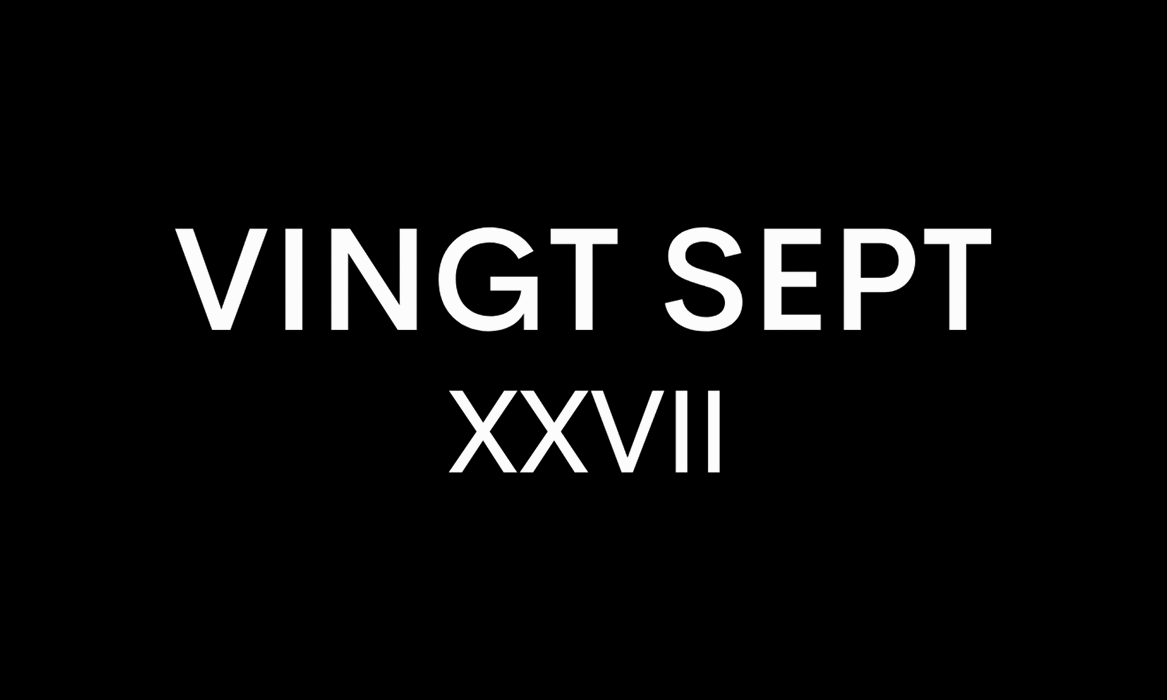 Transforming the city into the world capital of contemporary art, Venice Art Biennale finally returned following a three-year break. Vingt Sept explored this year's edition of offerings and its satellite events, to guide you through the must-see shows - where art and fashion have never been so close.
HUMAN BRAINS - it begins with an idea" - until 27 Nov 2022
Fondazione Prada Venezia - Human Brains - Ph Marco Cappelletti
Fondazione Prada's Venetian outpost, Ca' Corner della Regina, hosts a deep investigation into the field of neuroscience. "We are increasingly interested in relevant subjects that impact the lives of everyone," explains president Miuccia Prada. The show explores the human brain through historical objects, drawings, paintings, and more - intending to explain its functions and uncover its secrets.
Kehinde Wiley, "An Archaeology of Silence" - until 24 July 2022
Photo: Carlo Zambon for Vingt Sept Magazine
This powerful show by American painter Kehinde Wiley will leave you mesmerised by the strength of its large-scale portraits and sculptures. Wiley, known to the public for his 2017 Barack Obama presidential portrait, uses the metaphor of the fallen hero to highlight the brutality of America's colonial past and present-day repercussions. With references to classical art and modern life, he creates images that feel incredibly current yet deeply universal.
Katharina Grosse, "Apollo, Apollo" - until 27 November
Photo: Carlo Zambon for Vingt Sept Magazine
Specifically designed for the space, Apollo Apollo is hosted on the 4th floor of Louis Vuitton's upscale Venetian store. Comprising a large metallic fabric mesh emerging from the darkroom like a kaleidoscopic sea wave: Apollo Apollo depicts 'a moment between the artist's body and the coloured material, blurred in the act of creating.
Lucio Fontana / Antony Gormley - until 27 November 2022
Photo Ela Bialkowska, OKNO STUDIO
An architectural masterpiece nestled in a quiet corner of Piazza San Marco is the perfect setting for this visual conversation between Antony Gormley and Lucio Fontana. The former Olivetti store, designed by famed architect Carlo Scarpa, hosts works by the two artists which include sculptures and illustrations.
Marlene Dumas, "Open-end" - until 8 January 2023
Photo: Carlo Zambon for Vingt Sept Magazine
The retrospective of South-African born painter Marlene Dumas in the iconic Palazzo Grassi is a must-see. The vastness of the venue beautifully offsets Dumas' delicate brushstrokes: her images are vibrant and fill the rooms with emotive power. Often focused on representing the body in intense emotional states, her work deals with the extremes of human experience.
Sonia Boyce, "Feeling her way " - until 27 November
Photo Cristiano Corte Courtesy of the British Council
The Great Britain Pavilion was the winner of Golden Lion at this year's Biennale, where artist Sonia Boyce celebrated five black female musicians through video installation, sculpture, and collage punctuated by singing spreading between rooms.
Gian Maria Tosatti, "History of Night and Destiny of Comets" - until 27 November
Gian Maria Tosatti, Courtesy of DGCC - MiC
Valentino's relationship with Venice, after last year's presentation of their couture collection, continues through the support of the Italian Pavilion.
Housed at the Arsenale, the former site of Venice dockyard, the installation History of Night and Destiny of Comets, is about the industry and development of Italian manufacturing and its ultimate demise.
Anselm Kiefer, "These writings, when burned, will finally cast a little light" - until 29 October
Photo: Georges Poncet Courtesy Gagosian and Fondazione Musei Civici Venezia
Probably the biggest show in Venice, both in scale and ambition, is to be found at the very heart of the city - Palazzo Ducale (Doge's Palace).
German artist Kiefer creates a monumental display of large canvases imbued with atmospheric pathos carefully installed over century-old frescos in the richly ornate Sala dello Scrutinio (Judgement chamber).
Words and photography Carlo Zambon
For more information visit Biennale Arte