Vingt Sept
Virtual model Kaydeen to debut at New York Digital Fashion Week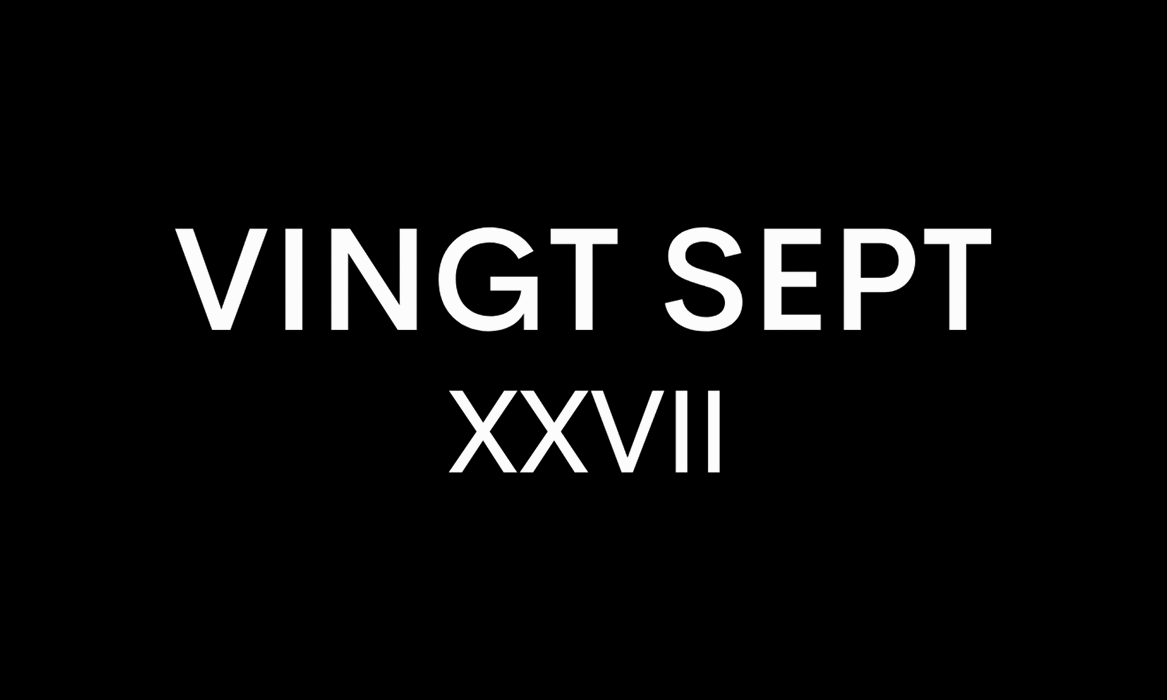 Fashion
Digital Fashion Week: NY introduces avatar catwalk model Kadine
Digital Fashion Week NY is partnering with ImmersiveKIND this autumn to create a fashion week after-party truly reflective of the future of the fashion industry. To celebrate ImmersiveKIND & 3D fashion Photographer Allan Gregorio have also collaborated to present avatar model Kaydeen during the fashion week celebrations.
Kaydeen is a virtual model and digital fashion & direct to Avatar fashion experience celebrating New York Digital Fashion Week 2022, and a collaboration between Kadine James Founder of The Immersive KIND and Avatar Creator and Fashion Photographer Allan Gregorio.
Inspired by the fashion capitals of the world, at The Meta Gala, Kaydeen, is a Virtual Model who'll be making her first debut at New York Digital Fashion Week, Kaydeen is dressed in digital fashion with 3D garments especially for her runway show at New York Digital Fashion Week 2022 .
Hosted in Spatial on September 11, 2022 the NY Fashion Week after-party brings together designers, artists, musicians, DJs and innovators from around the world to celebrate the bi-annual fashion week in New York City in true Web 3.0 style.
Digital Fashion Week NY leads the movement to Web 3.0 with 5 days of immersive fashion experiences. From runway shows that straddle digital and physical worlds to avatar creation, AR, XR, NFTs and virtual try on, culminating in a Metaverse AfterParty in Spatial in collaboration with ImmersiveKIND. "We are very excited about partnering with ImmersiveKIND for the after party," says DFWNY director, Clare Tattersall, "Their commitment to promoting artists and developing collaborative environments is providing a vision for how the fashion industry can come together no matter where they are located around the world. It is amazing to host live DJs and top digital fashion designers in a space where they can interact with each other. This is true Web 3.0".
Avatar model Kadine will make her debut this season
"The ImmersiveKIND Village, hosted on Spatial, is an incredible piece of industrial architecture. I am so excited to be partnering with DFWNY bringing together the most exciting 3D fashion designers, innovators and musicians for a one of a kind Metaverse Celebration with one foot in the real world and one in the ImmersiveKIND Metaverse" says Kadine James, ImmersiveKIND.
About Digital Fashion Week NY
DFWNY is the lens through which we can see the future of the fashion industry. A hybrid fashion show and immersive exhibition, DFWNY explores the shifting realities of fashion as seen through the optics of IRL X URL. By juxtaposing new technology with top fashion designers, the show explores innovative ways of wearing, interacting with and discussing fashion.
About ImmersiveKIND
The ImmersiveKIND is a multidisciplinary crypto fashion house specializing in VR, AR, MR, XR, AI, immersive technologies, and game engine software (such as Blender, Unity, Unreal Engine) CREATIVE HOUSE specializing in visual storytelling through digital media, 3D and CGI.
For more information and tickets visit Digital Fashion Week NY
Digital Fashion Week NY: Into the Metaverse
September 11, 2022
To learn more visit The ImmersiveKIND