Vingt Sept
VS LOVES Laura & Alexi Valentine's Day Series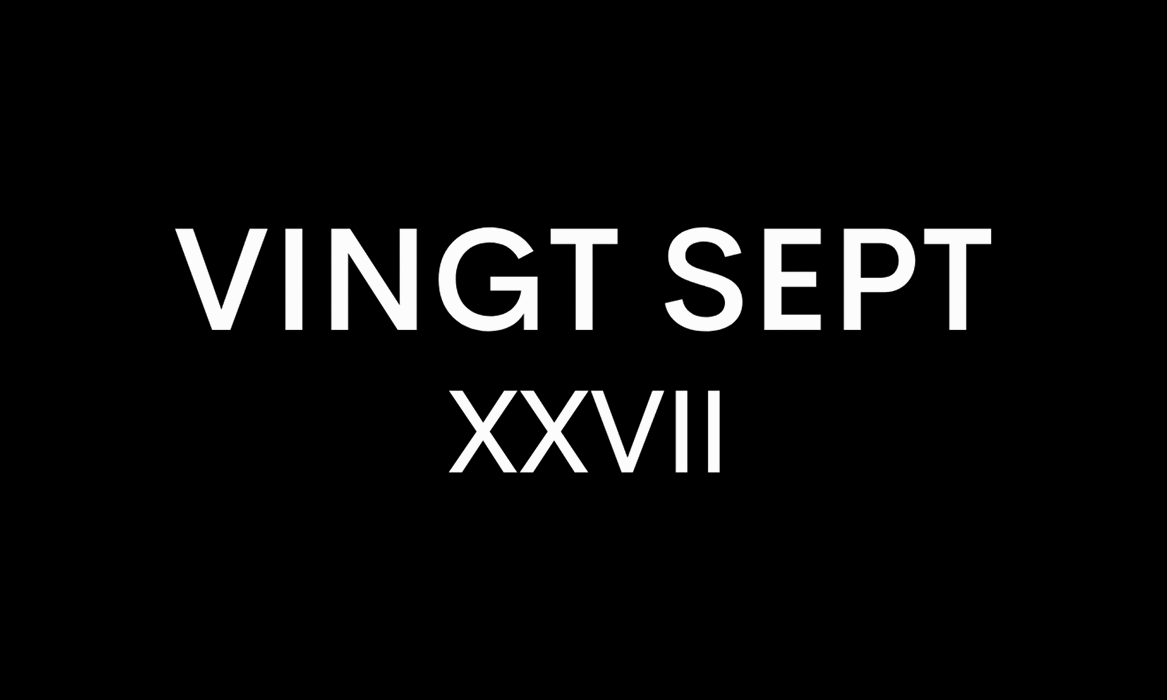 Lifestyle
Laura and Alexi
For our VS LOVES Valentines series, we introduce London couple Laura and Alexi Pitharas, and their cute sausage dog Olive, with imagery taken on a beautiful evening in their home. This year in celebration of dynamic love, we move away from gifting and hallmark cards following a challenging eighteen months, and instead, Vingt Sept Magazine has followed five couples that we feel exude 21st-century love.
Meet Laura and husband Alexi, a fashion designer and business change maker who navigate their busy lives through the creative industry and share their views on romance and what makes their relationship work.
How did you meet?
Laura: Alexi went to university with my school friend Sophie; we had both been at several parties over the years but didn't officially meet properly until an unplanned night out in Camden.
What does LOVE mean to you?
Putting physical attraction to one side. For us, love has meant unconditional understanding, care and a willingness to communicate through the good times and bad. In the most challenging times, we've always been there for one another to help think things through, seek positives and become better people.
What is your perfect date night?
A trip to the Tate Modern followed by drinks and dinner somewhere central.
Share a little about your career; what do each of you do?
Alexi: I work for a bank in the strategic business change team.
Laura: I am a fashion designer; I have worked in the luxury industry for over ten years, including designing for well-known fashion houses. Now I run my own womenswear label, LAURA PITHARAS.
What brought you to your work?
Alexi: Honestly, having no clue what I wanted to do growing up but enjoying solving complex problems and working with people with different skills and from other countries and cultures.
Laura: I knew from the age of 13 that I wanted to become a fashion designer after visiting a Vivienne Westwood exhibition at the V&A Museum. I always used clothing as a way to express myself from an early age.
Can you tell us a bit more about your career path so far?
Alexi: Despite graduating in Chemistry, I've worked for a software startup, consulting firm and most recently, a bank. All of my roles have involved lots of data and problem solving, but as my career's progressed, I've moved into people management which I love as you get to work with a wide variety of skill sets and help develop other people's careers.
Laura: I studied menswear tailoring at London College of Fashion and interned at various British luxury designers such as GILES (Giles Deacon) and Lou Dalton. After graduating, I moved to Paris and worked as a design assistant for Tillmann Lauterbach. I returned to London and was offered a position to be part of the new womenswear team at Belstaff, reporting to the creative head at the time, Delphine Ninous. Since May 2021, I have built my own luxury womenswear label, which launched in October 2021.
What is the coolest aspect of your job?
Laura: I enjoy so many aspects of my job. I love working directly with the pattern cutters, manufacturers and seeing the designs come to life. The coolest part is seeing my creations on my customers.
Alexi: No two days are the same, and the project-based nature of the job means I'm working on something completely different almost every year.
Apart from each other, who inspires you?
Laura: My father has been a big inspiration to me. His work ethic and drive to succeed taught me to be resilient, work hard and make my dreams for my career a reality. His love for quality tailoring and fabrics was a huge inspiration for my journey into fashion design. My mother-in-law Anna and her positive mental attitude that all is possible, inspires me daily when I feel overwhelmed.
Alexi: My grandparents. They had infinitely harder lives than me; they lived through multiple wars losing everything, yet still had unfaltering positivity and belief that life is good and will get better. They have given me some profound perspective over the years.
What is the one thing you both enjoy doing together?
We enjoy long walks to new places around London with our sausage dog Olive.
Alexi, what is it like living with a creative?
Outside of my job, I'd like to think that I am quite creative; I enjoy making music and art in my spare time. That being said, living with a full time creative is definitely an experience; I'm constantly surrounded by sketches, fabric and sewing machines, 24/7, it is not for the faint-hearted.
Do you have any advice about love and relationships for others out there?
Always communicate even in the hardest moments, make a habit of trying to see the other person's perspective and get the issue out of the way quickly and move on - life's too short!
Have you faced any barriers as a couple? If so, what were they, and how did you navigate through these?
Plenty of life barriers, although thankfully hardly any with each other. Our biggest strength is that we approach everything as a team and collaborate together with our different perspectives to get through all of the big issues we have faced over the years, which has been anything from changing jobs, friends, and families.
How do you support each other's work?
Alexi: Whilst my job might as well be in another language for Laura, she has always been incredibly supportive by calmly helping me think through situations that arise at work and keeping me sane through the long hours.
Laura: Alexi is the first person I go to for any advice, the first person I tell when we've sold a piece (from my collection), and he is the first person to celebrate any successes the labels receives. Alexi pushed me to take the leap and start the business, which I couldn't have done without his encouragement and passion for me to follow my dreams.
What fun couple facts can you kindly share?
Friday nights usually involve a tasty dinner at our flat, loud music and dancing together. Even Olive, the sausage dog, joins in.
We also have identical eye colours - grey/green.
What is your definition of a power couple?
To us, a power couple is a happy and communicative pair of people who support each other in all their endeavours.
What is the most romantic thing you have done for your partner?
Alexi: I proposed to Laura with our dog Olive as the witness at home. As part of the proposal and also for Laura's birthday, I had booked us a surprise trip to Hong Kong the following week where we designed her ring and had such a great time celebrating the occasion!
Laura: I organised a birthday trip to Berlin with his closest friends, surprising him at the airport. I booked us all tickets to see Femi Kuti (the son of Alexi's favourite artist). He was so happy and often references this trip.
Laura wears full look Laura Pitharas and Alexi wears Coat by The Kooples, Jeans Levi's, Tee Ermenegildo Zegna, Shoes by Novesta
Photography & Art Direction Carlo Zambon
Fashion & Creative Direction Harriet Nicolson
Videographer Ronan O'Loughlin
HMUA Charli Avery
Editor & Interview Jheanelle Feanny