Vingt Sept
Why Jasmine Jobson is everyone's Top Girl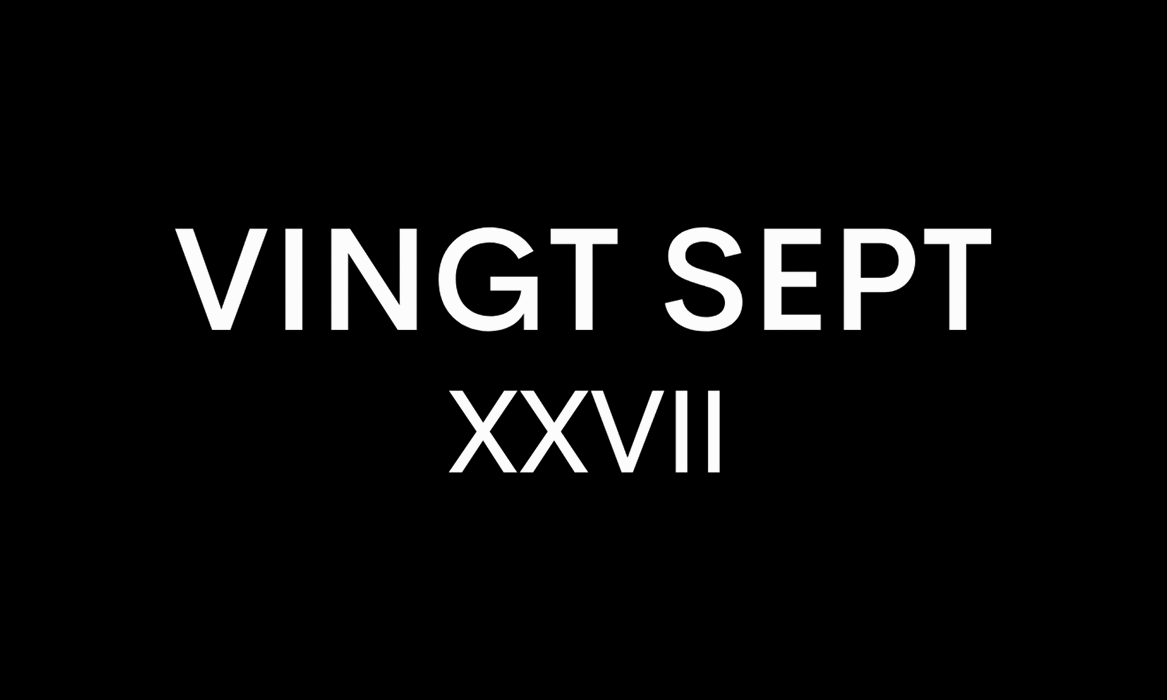 Fashion
Jacket Igor Dieryck Catsuit Nona The Label Boots Jimmy Choo
Best known for starring as Jaq in the much-celebrated 2019 crime drama series Top Boy, BAFTA-nominated actress Jasmine Jobson returns to the small screen for the Netflix show's second season this week. Ahead of its release, Jobson sat down with Vingt Sept Magazine to discuss her road to acting, her lessons along the way, and what the future holds for her.
You took an unusual route into acting – including putting yourself in foster care. Can you tell us a little about your journey so far?
About three years after putting myself in foster care, I decided I wanted to use drama as an outlet. I'd always been interested in performing arts, so I joined The Big House Theatre Company with my foster carer's encouragement. Since, it's been blessing after blessing. I've had the opportunity to work with and learn from so many influential people over the years! Dreams really do come true!
When did you realise acting was a career you wanted to pursue?
I've had two moments that stand out the most!
One moment was during my first theatre piece, Phoenix - the girl who rose from the ashes of care. I saw the reaction we'd gotten from the audience and how we had changed the perceptions people make of young people in care, it also helped social workers by giving them some understanding.
My second was when I was signed to my agency within those three weeks of us performing this piece.
Dress MetCode Jacket Uooyaa Hat Kalissi
What has been the biggest challenge for you so far, professionally speaking?
As an actor, my biggest challenge has been managing the workload to date. Filming 6 out of 7 days a week whilst being available to audition and meet people for future opportunities is tricky to manage. Striking a balance between the two is a craft that I'm learning every day; however, I do this with the help of my team and a very organised diary! Having time to myself is also key. I think everyone needs to remember this.
What have you loved most and found most challenging about playing Jaq in Top Boy?
I love every part of playing Jaq. I get to play a different side of myself and my alpha side. I also love making women feel empowered. What I've found most difficult is separating myself from Jaq at the end of every shoot day this season. She's on a huge journey full of emotions, drama, heartbreak and understanding. I really had to wear my heart on my sleeve.
What do you love most about the show [Top Boy] itself?
Everything! I've loved Top Boy from when I was in school. It's relatable and authentic!
Bralet Miu Miu Jeans Pin Denim Shoes Jimmy Choo
How do you select the projects you want to star in?
I definitely have to be able to connect with the script and characters. I have been known to take on a project with a taboo storyline in order to change perceptions.
What's the biggest lesson you've learned about acting so far?
To keep myself creatively busy. Whether that's going to the theatre, an acting workshop, or screenings etc... it's where I find new ideas and study for my next role.
In 2020, you were nominated for a BAFTA. What other career milestones do you dream of achieving in the next few years?
I'm so grateful to have been nominated! I really wasn't expecting it, so it was a beautiful surprise! The future is so exciting! I've had quite a few auditions for jobs in the US, so if I play my acting cards right, I'm sure I'll be over there soon, Lord Willing.
Jumper and Trousers Stella McCartney Shoes Jimmy Choo
You've previously talked about your love of singing as a child. Do you see yourself moving into singing in the future?
Definitely, I've been singing since before I could string a sentence together. Singing has taken a backseat over the last ten years, but I think it may be time. Maybe an urban musical to start with?
Being 26 now, is there any advice you would give your 16-year-old self if you had the chance?
I'd tell myself to stop worrying about everyone else & their opinions! Just focus on yourself and do what makes you happy!
Do you have any upcoming projects we can look forward to?
You need to look out for Season 2 of Noughts & Crosses! I play a fierce but loving girl called Cara, who's struggling to find her identity in a world where being mixed-race is unacceptable.
Dress Anastasia Bull Socks Stylist's own Shoes Jimmy Choo
Words by Laura Potier
Photography Joseph Sinclair
Fashion by Emily Evans at The Only Agency
Makeup Buster Knight at The Only Agency
Hair by Venner James at The Only Agency
Editor Jheanelle Feanny
Top Boy is released on Netflix on the 18th March