Vingt Sept
Why you need to know about Kelly Kiara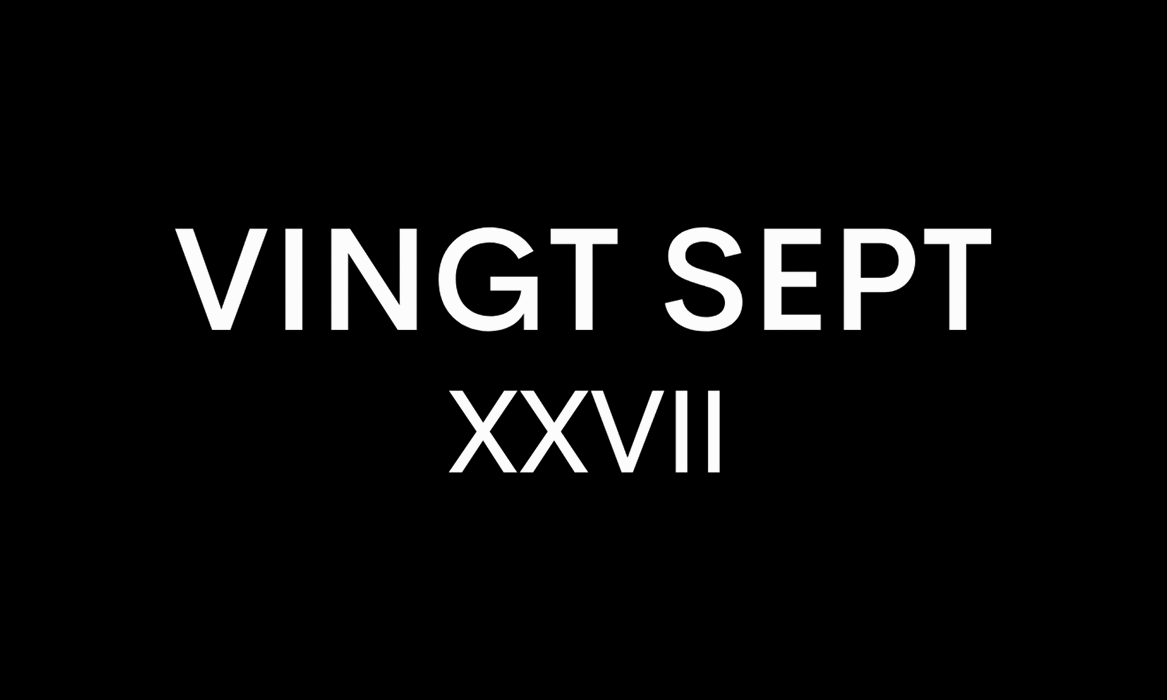 Music News
Kelly Kiara is a name already known to many, a name that has resonated across the music industry for a number of years as the lyrical backbone to a number of releases, most notably belonging to Mabel, Offset, and Gorgon City. To date, her writing credits are complimented with over 75million streams combined. Her natural aptitude for songwriting also became quickly apparent after her remake of Justin Bieber's 'Love Yourself' turned into an overnight viral hit, amassing over 30 million streams and going certified Gold in Australia.
Do you find it difficult to transition between writing for yourself and writing for other artists, such as Mabel?
When I first started writing, I would find it hard to know which songs felt personal to me and which didn't because I was still finding myself. As you become close to artists and producers who you work with collaboratively, you understand their unique personality traits, what they would say and how they would deliver that message – and you learn your own too, it just takes time and patience.
How do you find the experience of writing in LA compared to London?
I love writing in both because of the different experiences in each city which you can draw from. The difference I've found is the sound created by producers. LA seems to have "bigger" pop sounds and London focuses on "cooler" R&B influences.
You made an Instagram filter for "Sex Faces". How did you come up with this idea? (also, I love the filter!)
Thank you so much! I love channeling my creativity through different avenues, so the filter was a way for me to let people play around while hearing the song.
I came up with the idea from the music video concept, which features £50 notes falling and sparkles when you blink. I designed the filter for unisex usage and made it interactive so that users would enjoy it regardless of whether they had heard the song or watched the music video.
How did you get started in the industry?
I slipped my toe in the door after a cover of Justin Bieber's Love Yourself went viral. I just reached out to anyone I could to network my way into sessions. After a short while, Universal Music heard what I had been writing and offered me a publishing deal which brought me further opportunities.
Do you prefer to be known as a songwriter or an artist?
Artist. I love creating the concepts for my visuals and artwork, editing videos, and co-producing my own music too.
Who's your ideal collab with?
Rihanna or Post Malone.
The message behind "Sex Faces" and the inclusivity shown in the video are really amazing. Can you explain to us the reasoning behind this?
Thank you so much! I grew up wondering why I saw people with physical disabilities in real life but not within the entertainment industry. Fortunately, over the past 5 years, this has started to change, and I just wanted to advocate that within my own work.
Worst advice you've been given in the industry?
To "give up" fighting for what you believe in because of what people may think about you or looking "problematic".
How do you think releasing music will be affected during isolation?
I look forward to the positive effects of people actively looking for new music, having time to enjoy listening to it, and absorbing it in a new way.
How have you been staying creative during isolation?
I have been working remotely with other creatives to finalize my upcoming EP artwork and writing loads of new music. I have been enjoying reading and exercising which I wasn't consistent with before isolation; that's been making me happier and calmer which feeds my drive to be creative.
Words by Dylan Weller