Vingt Sept
10 Questions with Lil XXEL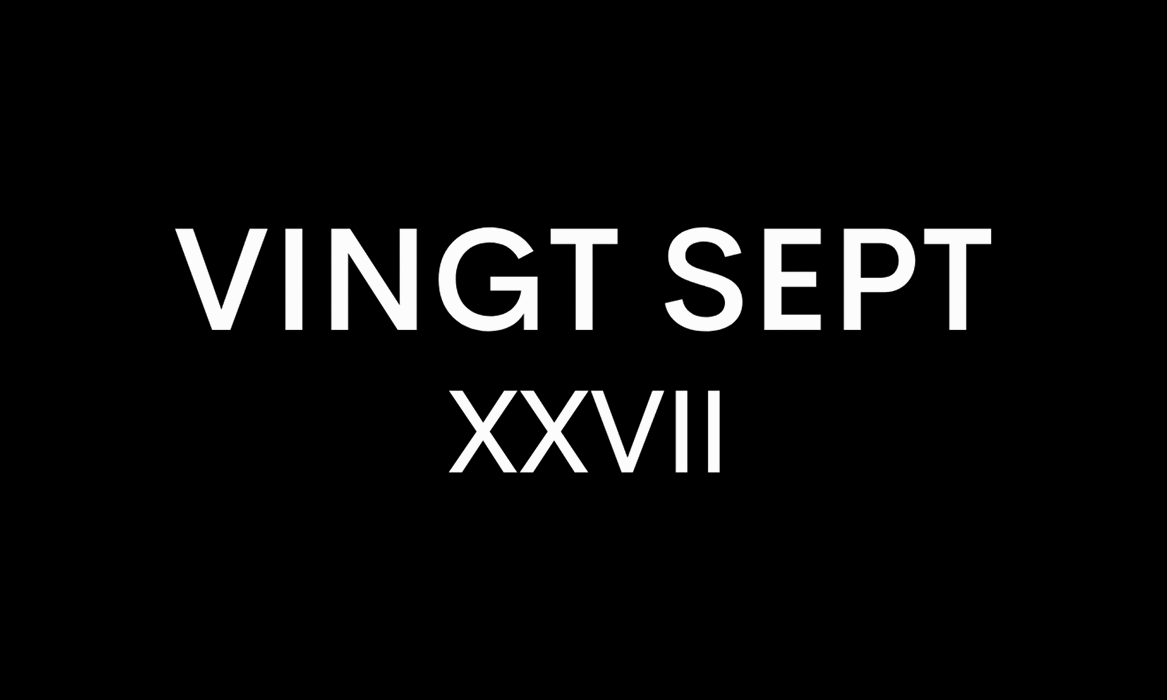 Lil XXEL is TikTok's latest success story. The 19-year-old Puerto Rican and Cuban, Alex Perez, is making waves on the social media platform, with his first single LMK garnering more than a million views in less than five hours. The music video has also amassed more than 9.1 million views on YouTube, making the Florida native one to watch, and his new single, MNU, aims to continue on this success. We spoke to Lil XXEL about the possible downfall of TikTok in the US, LMK blowing up, and his biggest musical inspiration.
Yo, Lil XXEL! Tell us about the thought process behind the name.
So my name is Alex. My nickname was typically Lexx back in high school. One day I flipped it around to be cool and called myself "Zell". Ever since then, I ran with it!
Name your top 3 "Lil" rappers.
Lil Baby, Lil Wayne, and Lil Uzi Vert.
Your standout track LMK became a hit through TikTok. Do you think platforms such as TikTok are good for undiscovered musicians?
My honest opinion is that every platform is good for undiscovered musicians. You must constantly find ways to put yourself out there and be seen by the world.
What do you think about the US potentially banning TikTok by September 20th? Do you think it'll have a big effect on artists who are about to blow up on TikTok?
I mean, at first thought, it's sad and I hope it doesn't happen. However, in the event it does, I am forever grateful for all of the friendships and opportunities provided by the app. And to answer the second question, I feel as if it may be challenging to find a new platform that can immediately put you before the eyes of millions. But if your music is great, then it's meant to be.
LMK has more than 9 million views on YouTube. Did you have fun shooting the video?
The video was like a movie! I really enjoyed it. Everyone came together as safely as possibly due to Covid and we made it happen! It was no breeze but most definitely worth it.
Talk us through the average day in the life of a budding artist. Do you spend most of your time in the studio?
I spend all of my time in the studio because my bedroom is my studio. All of my music is recorded right at home, yet I'm not always recording. I mostly record when I catch a wave of inspiration and that is unpredictable.
Who's your biggest musical inspiration?
I have too many, but if I were to narrow it down to one person, it'd be singer-songwriter Jeremih.
What's the best advice you've ever been given in this music industry?
"If you love it, go with it."
Name the top 3 countries or famous venues where you'd love to perform.
For one, I would love to start in the US and then head everywhere overseas. I can't really narrow it down! Europe, Australia, Ireland and many more all show me way too much love to leave any of them out! I love them all.
What's the next move for Lil XXEL? Are there any new projects in the works?
I've just released my next single MNU. Check it out!
Before I go, I just wanted to say I love and appreciate all of my supporters more than they know! I wouldn't be where I'm at without you guys and girls! - xelly bean <3
Check out the lyric video for Lil XXEL's MNU on YouTube.
Interview by Oliver James Campbell
Sub Editor Primrose Jeanton