Vingt Sept
1908 Hotel & Infame restaurant: Lisbon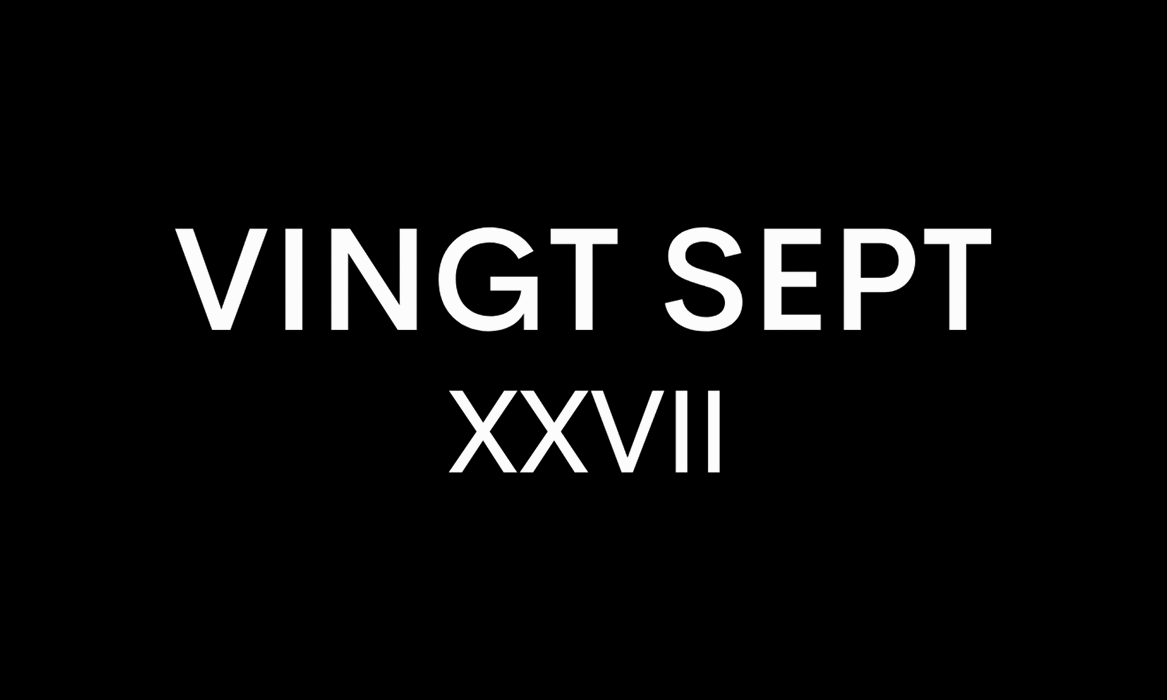 Travel
The Exterior of 1908 Lisboa Hotel
The area of Largo do Intendente was formerly a place one would avoid in Lisbon due to its reputation of instability and crime. Today the area is a thriving, bustling haven permeated with contemporary restaurants, cafes, and bars.
The square and its surroundings are filled with beautiful buildings dating as far back as the 18th century; and is now home to a new hotel, 1908 Lisboa and its Infame restaurant.
Open for a little over three years, 1908, a former market hall in its time, boasts a towering exterior. In keeping with traditional Portuguese design, the Valmar prize-winning building was designed by architect Adães Bermudes. Bermudes, famed for his work during the Art Nouveau movement in Portugal, would be proud to see that no expense has been spared during the restoration of the property that is now a 36-room boutique hotel.
The hotel, managed by World Travel Award winners, Amazing Evolution, is an architectural delight. Perfectly tying the history of the building with modernity, 1908 is perfect for those seeking something a little exciting from the traditional hotel in the city.
Walk through the doors of 1908, and you are greeted with contemporary yet industrial accents, where the architects have managed to pay homage to the building's art nouveau era while oozing modernity.
Installations by street artist Bordalo II hang from the walls to bring further excitement. Bordalo II uses rubbish and recycled materials to create conversational art; it would be hard to miss the giant fly sculpture in the main bar.
An eye-capturing Bordalo II installation sits above the mezzanine bar
The vibe and energy of the hotel are warm yet buzzing. Filled with cosmopolitan young professionals and tourists, you are sure to meet many a friendly face beyond the concierge.
Rooms
36 rooms are spread across four floors accessible by a New York-style lift. You will find the attic rooms on the top floor with access to a private lounge for a home-from-home experience.
Double rooms are generous in size to further continue the art nouveau yet contemporary style, offering a fresh interpretation of the era. Bringing some warmth to the room, linens have a splash of colour, and storage is ample.
The bathroom is equally spacious, accompanied by painted black and white mosaic tiles. A rainfall shower and handy LED glow light are perfect for aiding you with getting ready for a night out in the city.
Natural light pours through the bathroom that has views to the square at 1908 Lisbon
Luxurious Portus Cale toiletries lay scattered across the large console sink with a black frame for an industrial twist. Most of the bathrooms in 1908 feature a floor to ceiling window with views to the square.
Other amenities include a coffee machine, vintage telephone, smart television, a handy notepad that encourages one to disconnect following a busy day and, of course, Wi-Fi.
The bar area offers ample space with its mezzanine area, where you can unwind with a caipirinha or perhaps a glass of wine from the extensive list.
Infame
Breakfast is served at Infame restaurant, where guests can enjoy an array of options from the à la carte menu or the buffet that offers everything from traditional pastel del nata to fresh fruit and scrambled eggs.
Infame is the jewel of the square in the evening and is often packed with a cosmopolitan crowd, so be sure to make a reservation in good time. The restaurant mirrors the diverse neighbourhood of Intendente, a wink to the industrial theme that is seen throughout the hotel.
Infame is the place to be when in town - book early to avoid disappointment
Chef André Rebelo plays on the multicultural character of the area. Each dish is designed to transport the palette through a journey of Portuguese flavours, complemented with hints of nature from around the world.
All ingredients on the menu are locally sourced and of the highest quality, fusing flavours to create an experiential dish.
Recommendations
Try the duck croquettes served with an infused honey and mustard sauce for an appetiser; or perhaps It's So Corny, a succulent chicken and bean stew, a surprising re-work of a traditional Portuguese dish.
The oyster gyoza served with a light, fragrant beurre blanc is perfect for those who crave seafood. The gyoza pastry is light and crispy, housing the tender oyster and finished with an edible flower.
Hold Your Horses is an excellent option for those with a meatier appetite. The locally sourced sirloin is both succulent and flavoursome. The pièce de résistance is a fried egg and homemade sauce that adds a little adventure to an otherwise simple dish.
For those with a sweet tooth, the Portuguese filhoses are sweet yet decadent, made with beaten eggs and rolled in cinnamon. The dish, accompanied by fresh ice cream and finished with an edible flower for presentation, is a must!
A traditional Portuguese dessert rolled in cinnamon is a must to try
1908 Hotel and Infame Restaurant
Address: Largo do Intendente Pina Manique Nº 6, 1100-285 Lisboa, Portugal
Phone: +351 21 880 4000
For booking and information on 1908 and Infame visit HERE
Words by Jheanelle Feanny