Vingt Sept
A Very BEATS Valentine's Day: The Beats by Dre guide for your lover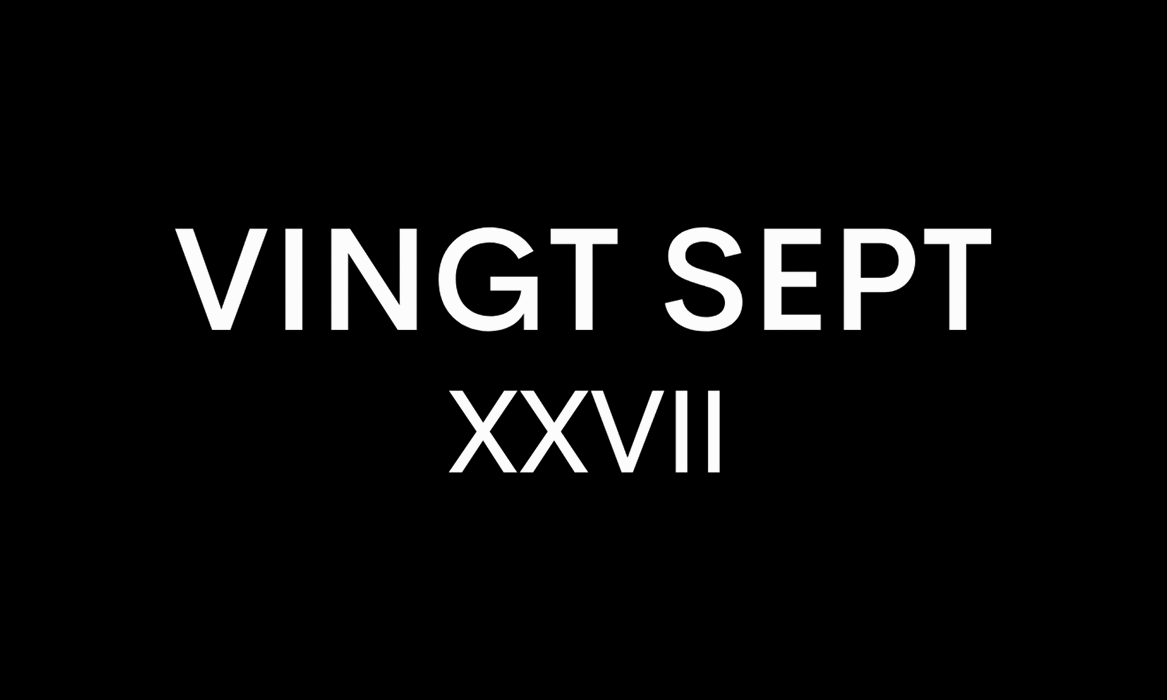 Lifestyle
Every February 14th Valentine's Day occurs and is celebrated by many around the world. Lovers everywhere will have the romantic opportunity to share their adoration and devotion to their beau all in the name of St Valentine.
Allegedly the first-ever V-Day was in the year 496 and is believed to have originated from the Roman's Lupercalia festival. During this ancient festival, sex and fertility would be celebrated and some historians believe Valentine's Day is an off shoot of this ancient pagan celebration.
Moving forward and with the day of LOVE being just around the corner, this is a perfect time for you to show your loved ones just how much you appreciate them. Often, traditional displays of affection that include the predictable flowers, chocolates, and dinner for two are the options perused, however, living in 2022, have you considered tech?
Steering away from traditional gift guides, this year, we focus on breaking down the perfect Beats by Dre gift suited to the personality and lifestyle of your loved one; whether they are a fitness fanatic or a city commuter, Beats has your back.
For the fitness fanatic in your life
Beats Fit Pro – Stone Purple £199.99/$268.10
This is Beats by Dre's latest release and most advanced headphones yet. Being ever so epic, the brand even has none other than rapper Saweetie fronting the campaign, who appears to be living her 'best beats life'.
These wireless headphones (perfect in stone purple for the lover in your life) arrive with three soft silicone ear tip options, ensuring comfort for those fitness fanatics in your life.
Putting these to the test with athletes and with a wingtip design, these are designed to stay put even during high endurance training. Did we also mention the sound quality? Totally crystal clear and with the addition of their advanced Active Noise Cancelling (ANC), Beats Fit Pro dynamically adapts to your environment to block external noise.
For the daily commuter (Subway/Tube)
Solo3 Wireless – Red £179.95/$241.23
If your beau is constantly on the move and subjected to that awful daily commute (God, we hate the tube), these comfortable noise-cancelling headphones will be sure to make their journey a little more bearable and allow travelling in style.
Being a popular choice at HQ we are never without our Solo3 Wireless headphones. Available in a passionate red, expect your loved one to enjoy amazing sound quality, 40 hours of listening time and listening freedom, everywhere they go.
For the wireless fanatic
Beats Studio Buds – Red £129.99/$174.26
This is a perfect gift for those that are looking to switch from air pods and seeking both studio sound quality and a sleek, compact design. The campaign is currently fronted by chart-topping Compton rapper Roddy Ricch, best known for his number one single The Box.
This is another true wireless, noise-cancelling earphone from Beats, with fast fuel charging where a 5-minute charge from low battery gives you up to 1 hour of playback.
Again, these have built-in ANC blocking unwanted outside noise and a dynamic filter that adapts to your surroundings.
For the gym lover
Powerbeats Pro – Pink £219.95/$294.85
I know we've covered the new Beats Fit Pro, however, if you have an active darling that isn't quite ready for air pod life, these are perfect. With customisable secure-fit ear hooks, they will feel both comfort and stability whilst working out.
Powerbeats Pro also allows the user ultimate control with each earphone and has both optical sensors and motion accelerometers – these amazingly detect when you're ready to start your workout when the earbuds are placed in your ear.
Other cool functions include 9 hours of listening time, and with the charging case, you'll get more than 24 hours of combined playback.
For the musician in your life
Studio3 Wireless – Red £299.95/$402.10
For those looking for an advanced sound for their love of notes, these Studio3 Wireless headphones will be their new best friend. Again, available in a romantic red, the real-time audio calibration preserves clarity and has a multifunctional 'b' button allowing you to take and make calls with ease.
With fast fuel charging, a 10-minute charge provides your loved one with 3 hours of playback, whilst on a full charge you can expect 40 hours of battery life (with noise-cancelling off, and 22 hours with this on).
The sleek design allows for comfort and style and is perfect for that special person in your life.
For the Beats newcomer
Beats Flex – Flame Blue £59.99/$80.42
The Beats Flex is great for an introduction to the sound masters, and for those on a budget, allowing quality sound for your significant other without breaking the bank.
The magnetic earbuds with a lightweight flexible cable provide an astounding 12 hours of listening time and includes an advanced acoustic platform featuring custom layered drivers.
Available in four different colourways and with a built-in microphone, your beloved will be ecstatic with this euphonious offering.
Words by Jheanelle Feanny