Vingt Sept
An Expert Guide to Gua Sha: Fad or Fantastic?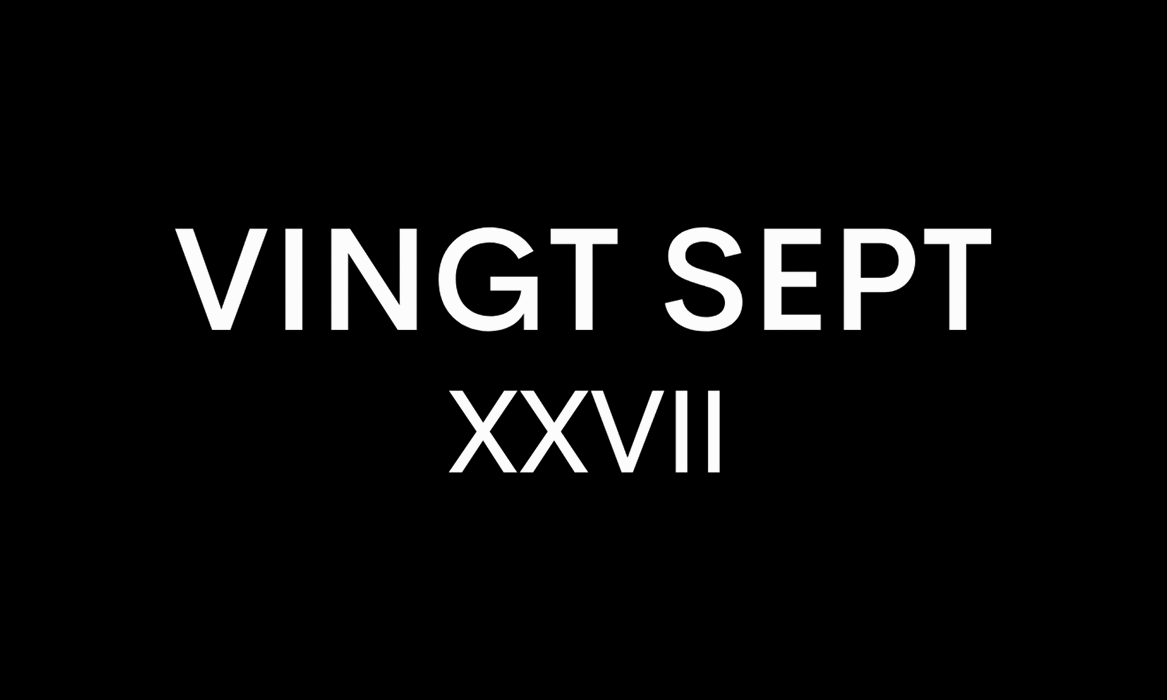 Everyone has been raving about gua sha (for the last 2 years) and yes, we are late to the party. So we thought we would explore this area in far more depth than anyone else has — not only to understand the technique in detail but to also have the knowledge to maximise the benefits of this ancient technique. Apart from these tools being pretty to the eye, does gua sha really have life-changing benefits?
In the age of social media, celebrities, and influencers, it can be difficult to tell the difference between a fad and what should be a staple within our beauty routines. For this reason, we created a detailed guide with gua sha expert, dedicated Chinese medical practitioner, and the founder of Hayo'u Katie Brindle. Our guide will provide you with a better understanding of the tools, how to use them, and, most importantly, the techniques paired with the benefits.
Our editorial team also tested the best tools to complement this essential guide so that you can get your skin in tip-top shape as the autumn and winter months approach.
What is gua sha?
Facial gua sha is a simple massage technique using a round-edged tool. It's been widely practised in China for thousands of years. 'Gua' means to press-stroke, whilst 'sha' describes the resulting temporary red flush.
Facial gua sha stimulates the dermis to support collagen and elastin production and releases tension to relax your facial muscles. I believe it's the single most effective technique for transforming your skin. Facial gua sha really is a game-changer and many of my clients tell me how much they love the way it has transformed their skin. It has been shown in studies to exponentially increase circulation and aid lymphatic flow, release congestion and soothe sore eyes and skin, brighten your complexion, and leave you with a radiant glow.
Using a gua sha tool allows you to work deeper into the muscles and fascia than by using fingers alone, so you can consciously release where you are knotted or tight. Facial gua sha activates acupressure points along the 12 major meridian lines in your face.
HAYO'U
Editor-approved recommendation
This tool is a game-changer. It's handheld, making it easier to manoeuvre around the eyes (to focus on fine lines) and under the eyes (for loose skin). We had far more precision and control, due to its unique shape — fantastic when trying to target specific and difficult areas. It's highly recommended for use with the Revive Oil, which gives you that home-spa feeling, thanks to subtle hints of lemongrass and lotus flower. For those who missed their facials and want consistent results, this is a perfect tool.
When is the best time to do a gua sha treatment?
Gua sha is such a lovely holistic treatment. There's really no wrong way to do it. I have a suggested ritual, which people often use when they are getting started – because it's a new concept, it feels reassuring to have instructions to follow. This ritual works really well as a general treatment, but you can really do as much or as little as feels good to you, or depending on how much time you have in the day!
In the morning – believed to be the optimum time, as it enhances the natural energy patterns of the day – I do a quick gua sha treatment in the shower using rose quartz. I then do a longer treatment before bed using the jade Beauty Restorer and our Beauty Oil.
This is a very quick exercise to wake up your face and eradicate all signs of sleep. Take a jade gua sha tool, such as our Hayo'u Beauty Restorer into the shower and use the water as a lubricant. Simply press-stroke gently all over your face for about a minute. Then you can repeat this technique before bed using oil. There's really no right or wrong way. Do what feels good. If you do want a basic routine to follow, try this:
1. Press the tool gently all over your neck, face, and décolletage.
2. Gently press and hold the tool under each eye, then over each eye, with the lid shut.
3. Starting at the neck, press-stroke downwards to drain excess fluid into the lymph glands.
4. Angling the tool at 45 degrees in the direction that you want to work, use the rounded edge to press-stroke the forehead, the cheekbones, then the lips – about eight sweeps in each direction. Use the double-curved end on your throat and jawline.
ARK Skincare
Editor-approved recommendation
Gua Sha — Jade Facial Tool (£20)
First and foremost, the tool is smaller but heavier than most on the market, which is fantastic for hard to reach areas, and you can clearly feel the quality of the craftsmanship in its weight. The tool comes with a small booklet with guided instructions, including the key facial areas to target whilst using your gua sha stone.
The gua sha tool from British skincare brand ARK is also available in a facial massage set with the award-winning Hydration Injection Masque. The brand uses bioactive natural ingredients, free from irritants, and most of its products can also be matched to your primary skin concern.
What are the benefits of gua sha?
Facial gua sha increases microcirculation by up to 400 % and:
*boosts collagen and elastin
*supports lymphatic drainage
*maintains skin elasticity
*nourishes skin from the inside out, reducing the need for topical skincare
*is anti-inflammatory
There are a few skin issues that render treatment unsuitable over the affected area, such as rosacea. But although you should not perform gua sha over affected skin, you can work around it, which will help.
For example, if you have facial veins, it is best not to do the press-stroke technique and to use the tool in a different way. Just hold the jade stone over the affected area and allow it to warm up naturally. Then turn it over and repeat. Rather than using the rounded edge of the tool, use the flat edge of the jade stone and gently sweep along the contours of the face.
CRYSTALLOVE
Editor-approved recommendation
Amethyst Beauty Set: face roller + gua sha plate + roll-on bottle (£53)
To say we were impressed is an understatement when it comes to Polish brand Crystallove, dedicated to bringing you 100% natural crystals, handmade to incorporate into your skincare regime. It's great that you are spoilt for choice by the type of tools they offer, so we were surprised to see the roll-on bottle in our beautifully packaged box. The tools are simple to use, with clear instructions and the jade roller is effective and efficient for those with limited time in the morning, seeking the benefits of gua sha. The gua sha plate is probably the largest tool we have tried; however, it's a fantastic weight, it does the job perfectly, and it's engraved with rose gold text. We were mesmerised by the beauty oil roll-on. It's a small handbag-sized bottle filled with amethyst stones, where you can add your choice of oil and glide across those key points. This is very much recommended for those who suffer from fine lines, crows feet, and tension headaches.
How do you choose the right stone for you?
I get asked so often about the difference between jade and rose quartz. These two crystals have both been revered in Chinese medicine for thousands of years. The philosophy is that gemstones support our Jing Qi (life essence), blood (circulation), and fluids (lymphatic drainage).
Traditionally, different crystals have different purposes. Jade is used to balance yin and yang energy, whilst rose quartz supports heart energy in particular. It's good to do gua sha on the chest with rose quartz because the action tonifies the heart qi.
It's believed that the properties in rose quartz serve to help generate skin cell renewal, as well as improve uneven or dull skin complexion. By simply holding crystal to your skin, you can absorb its properties.
White Lotus
Editor-approved recommendation
Rose Quartz Gua Sha Tool - Natural Chemical Free Crystal (£35)
Like our other recommended tools, White Lotus only uses premium crystals that are hand-carved without chemicals. If you know anything about gua sha by now it's that expert craftsmanship and choice of materials will provide lasting and consistent results. The rose quartz stone comes beautifully packaged in a silk-lined box, which is the perfect storage and fantastic for hygiene. This tool is a great gift idea and good for targeting problem areas.
So which one should you pick?
Jade is the perfect all-rounder, whereas rose quartz is especially good to use in the morning or if you have sensitive or inflamed skin. The differences I'm highlighting are subtle ones, so if you are hesitating, go with whichever you are drawn towards or both! Then, if you want to focus more on targeting fine lines and wrinkles, I would recommend the Beauty Restorer Precision, which is like a little magic wand. You simply use the slim tip to make a series of small strokes over and around your lips and eyes.
How do you use and choose the right serum for gua sha?
You actually don't want to use serum for gua sha, as it doesn't create enough slip on the skin. So either choose our specially formulated Beauty Oil, which stays on the skin for longer and stops the tool from dragging, or use something like coconut oil. Alternatively, you can practice it in the shower using running water. Practice gua sha after cleansing and before any night creams or moisturisers.
Brushworks HD Jade Roller
Editor-approved recommendation
SoinVogue (£9.99)
Ideal for rolling serums, moisturisers, and face mask essence into the skin, this is the tool that you need. For those of you wanting an easier introduction to the world of Gua Sha this tool may be for you due to its ease of use and price point.
Special thanks to Katie Brindle
Words by Jheanelle Feanny
Sub Editor Primrose Jeanton