Vingt Sept
Beauty: everything you need to know about retinoids and retinol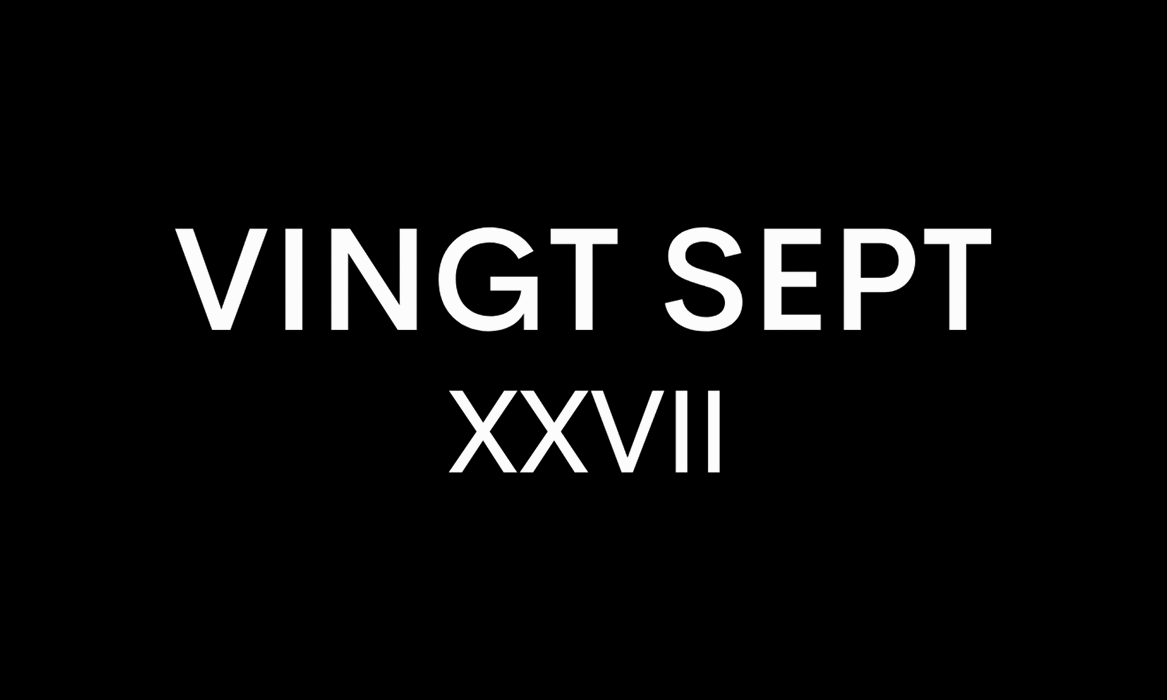 Anyone with glowing, line-free clear skin will tell you straight away that retinol products are their number one skincare saviour. Said to be the holy grail to tackle age and acne, retinol is now the most favoured treatment on the market, yet why is it so complicated to understand how to select and use this wonder product correctly?
Those in the beauty industry can recognise immediately whether this wonder ingredient is part of your regime. It is, after all, one of the industry's best-kept secrets for decades. Said to be a favourite of Halle Berry, Jennifer Lopez, and Sandra Bullock, retinol is now far more accessible for those wanting to tackle skincare concerns without a trip to the dermatologist.
There are some key things to note when incorporating retinol serums and creams into your routine, so we had a chat with our medical and cosmetic expert Dr Lauren Hamilton to help you successfully combat your skincare concerns using retinol.
What are Retinoids?
Retinoids, the family of Vitamin A, can really do wonders for your skin. They have been shown to improve fine lines and wrinkles, improve pigmentation and reduce pore size.
Why can they be effective in treating acne?
Retinoids are very effective in treating acne. Depending on the severity of your acne, a topical or oral retinoid will work for you. They slow the desquamation process (shedding of the outermost membrane or layer of skin), inhibiting microcomedones that are the precursor lesions of acne. Retinoids also treat acne scars and hyperpigmentation.
What products can/can't retinoids be mixed with (e.g., AHAs, BHAs and vitamin C)?
Retinoids can be used with certain actives but with some caveats. Firstly, you should acknowledge what your primary skin concerns are and choose the right product that addresses that; some of the products overlap in terms of function, so you may only need to use one or ensure you have the right combination for more powerful results. For instance, niacinamide stabilises barrier function and increases hydration, which really helps ease the irritative effects of retinol. You cannot layer vitamin C and retinol but since your skincare routine will differ from day to night you could use vitamin C in the morning and retinol in the evening.
How can we incorporate retinoids/retinol into our skincare regime?
If your skin goals are anti-ageing, controlling acne, blemishes, and pigmentation, then a retinoid is for you. Most people will find that retinol matches their skin priorities well. This should be used at night around two to three times a week, as UV exposure will inactivate retinol.
What are the differences between buy-over-the-counter retinol and prescribed ones?
If your skin is leaning towards acne or rosacea, then you may want to consider discussing prescription retinoic acid with a dermatologist or GP. This is the most active form, so it is quite strong. When buying over the counter, as well as the strength, we should look at the ingredients to ascertain the type of retinoid.
What side effects should we expect to experience when using retinol?
Side effects can range from irritation, for example, to an initial breakout, redness, dryness, and flakiness. These can be quite a shock at first but are transient; it is best to start with a lower-strength version and build up to 1% if you wish.
Here are our editor-approved products
The Ordinary Granactive Retinoid 5% in Squalane (£11.90, available at The Ordinary)
This water-free solution contains a 5% concentration of an advanced retinoid active complex called Granactive Retinoid, which has been shown to offer better results against multiple signs of ageing than retinol, without any of the irritation and drawbacks associated with retinol.
The Inkey List Retinol Serum (£9.99, available at Cult Beauty)
The perfect product for those who are starting their journey with retinoids, The Inkey List offers a great affordable serum that helps with pore reduction but expect to see results after 2-3 weeks.
Biossance Squalane +Phyto-Retinol Serum (£61, available at Cult Beauty)
Biossance presents its retinol-free bakuchiol-based serum that is light, absorbs very quickly, and is a firm favourite here at HQ.
The brand focuses on achieving reductions in fine lines, even skin tone, and firmness with a green product, free from the irritating effects one would expect when using retinol products.
Dr Dennis Gross Ferulic + Retinol Triple Correction Eye Serum (£68, available at Space NK)
We love this release from Dr Dennis Gross. It is gentle, yet effective enough for those who wish to focus on fine lines around the eye area. The serum is light and absorbs very quickly without any irritation and delivers a small amount of retinol to help achieve results and reduce dark circles.
The serum conveniently doubles as a primer for eyeshadow and encourages the natural production of collagen.
Murad Retinol Youth Renewal Serum 30ml (£78, available at Space NK)
A skincare line launched by Dr Murad around 30 years ago welcomes the addition of the Retinol Youth Serum. If you are looking for results found in higher strength retinol products, then this may be the serum for you.
The renewal serum is small but mighty and has the added benefit of hydrating properties from hyaluronic acid and Swertia flower.
What is unique about this product? It is formulated with Murad's Retinol Tri-Active technology, which means that your skin receives an instant dose of retinol for immediate results, followed by a slow-release dose to sustain the benefits.
Algenist Elevate Advanced Retinol Serum 30ml (£81, available at Space NK)
This vegan serum also contains green algae, which is great for wound healing and boosting immunity, so we were more impressed with Algenist's offering.
The serum is fantastic for a brighter complexion and reduction in lines. Expect results in around ten days.
Facetheory Regenacalm 2% Retinol and Vitamin C Serum S1 (£18.99 available at Facetheory)
Earlier, we discussed that there should be caution when using vitamin C alongside your retinol product; however, we had to try this serum. Facetheory presents its 2% retinol vitamin C serum with added dill extract and we were pleasantly surprised with the results. This serum is safe, as it contains retinol ester – a mild form of retinol – with gentle effects, and it can indeed be mixed with vitamin C for the benefits of pore and hyperpigmentation reduction. It is perfect for those wishing for improvements in acne and scarring.
La Roche-Posay Retinol 0.3% + Vitamin B3 Serum 30ml (£38, available at Lookfantastic)
La Roche-Posay is a firm favourite amongst dermatologists and we understand why. The gentle formulation is perfect for those who are reluctant to try retinol due to its gradual release, and with the added ingredient of vitamin B3, it leaves the skin feeling hydrated and brighter. We saw results around the ten-day mark.
Elizabeth Arden Retinol Ceramide Capsules Line Erasing Night Serum (£90, available at Elizabeth Arden)
A beauty-award winner and with its Eight Hour cream said to be sold every 15 seconds, Elizabeth Arden has managed to create a retinol product that is compact, efficient, and effective.
The retinol serum is 75% more potent, due to being encapsulated in biodegradable material, and focuses on reducing fine lines and wrinkles. The included ceramides are a great addition for hydration alongside the benefits of the retinol and the packaging makes the serum perfect for travel too.
Rodial 10% Retinol Booster Drops (£75, available at Selfridges)
A favourite of Lady Gaga, Dita Von Teese, and supermodel Elle Macpherson, Rodial presents its complex Booster Drops, said to rejuvenate skin and boost cell turnover.
This product is great because of its gentleness against the skin alongside its hydrating benefits. This may be due to the added babassu oil and its great pore minimising effects, which are great for those suffering from breakouts.
Retinol alternative: Dr Barbara Sturm Night Serum (£245, available at Cult Beauty)
For those of you looking to achieve the effects of retinol but are not brave enough to leap, Dr Sturm's Night Serum is the perfect alternative.
The serum boosts skin cell turnover to produce more collagen and growth hormone to support the skin-repair process at night.
Active ingredients soothe irritation and reduce pore size while hyaluronic acid provides hydration benefits.
Words by Jheanelle Feanny
Sub Editor Primrose Jeanton