Vingt Sept
Casa Violeta Tulum, Mexico, Hotel Review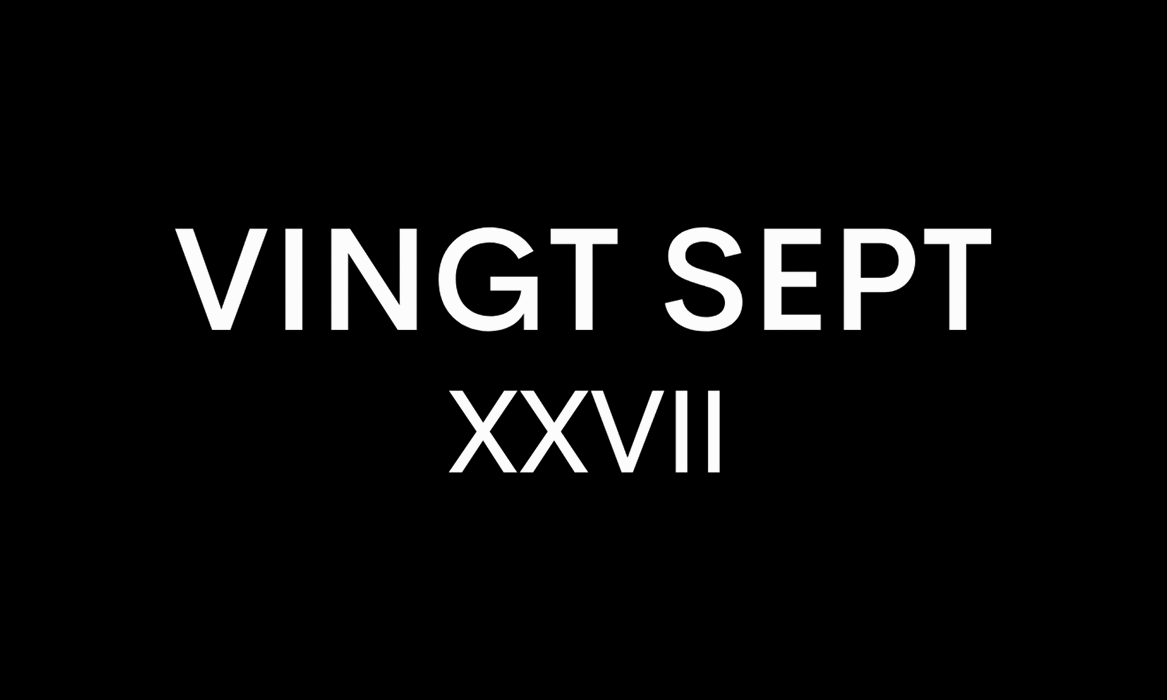 Travel
Tulum has seen a surge in mainly young US travellers and Mexican residents come to their shores during the travel restrictions. The formerly tranquil part of the Pacific is now home to a hotel zone that can still be slightly lively although it differs from neighbouring Cancun.
This has brought a rise in prices, the development of more bars, and sometimes an unfavourable reputation to the town meeting the demands of this type of tourist. However, a few perfect hotels encompassing tranquillity, steering away from the chaos, are left in the zone: Casa Violeta.
Getting there
Casa Violeta is home to private bungalows and a mere 90 minutes from Cancun Airport. Getting here is easy due to the vast amount of transfer services connecting Cancun to Tulum that run daily.
As you leave busy Cancun and pass the lively Playa del Carmen, you will notice you are in the wilderness as you pass exotic wildlife and enter the main access point dubbed 'jungle road'.
On arrival toward the end of the busy, bumpy main road, you will find a slice of paradise that is Casa Violeta. It is gated and one of the oldest and idyllic properties within the area.
Backstory
New Yorker Karla Gutierrez founded the property over 13 years ago when travellers were looking to connect with this Mayan destination's mystical surroundings.
Karla's fascination and passion for reconnecting with one's spirituality are encompassed throughout the property following many years of visiting the town. Despite not having a background within hospitality, she wanted to provide a sanctuary to those who are constantly fighting against the grain in corporate jobs looking for an escape.
On arrival to the quiet part of the strip, you are greeted with candle-lit lanterns hanging on palm trees, rustic tree houses and beautiful private bungalows, named after the vital elements of nature such as Luna (Moon) and Oshun (Ocean). The property is peaceful, yet you immediately hear the roaring of the sea as you walk across the perfectly landscaped pathway.
Authenticity is at the heart of Casa Violeta with a touch of eco-lux. Aiming to create a home from home experience for guests, this is considered in the design of the main restaurant and key spaces. Expect to find rustic charm and personalisation in rooms or the Yoga house that plays centre stage to the property. There are 16 cabanas in total, and each has its own unique charm and meaning.
What can you expect
We stayed at Lily, a spacious yet minimalistic tranquil base at the foot of the ocean. It is large yet has classic homely touches welcoming you to Tulum that include a beach bag, dreamcatcher, hammock and Jardin lounge on your private porch. Lily offers astounding views of the ocean and mindfulness as you take in respite from the sometimes busy strip.
Each Cabana is designed to exude its own unique personality and exudes sustainability. Natural light pours into every corner of space that is complemented with locally made artisan furniture and a wardrobe.
Linen is fresh and comfortable, and locally crafted artwork delicately hangs from the palm-thatched roof and walls. The locally crafted desk in the corner encourages you to reflect on your surroundings near the view of the beach; a fresh fruit platter and Fiji water are delivered to your room daily.
The outdoor rainfall shower is intelligently placed in the contemporary bathroom suite, a great touch to reconnect with nature in privacy or perhaps look at the celestial stars in the evening. All complimentary products are locally sourced, free from harmful toxins and are biodegradable.
There is no air conditioning in Lily; however, we were kept cool from the ocean breeze, and the fans provided.
Ethos
Staying at Casa Violeta is about restoring connection with oneself and discovering inner peace. The accommodations offer clarity of the mind, a world away from the many distractions and stressors that city life can bring. You see this in the guests that stay at the property as they come in smiling for breakfast. It's unique in the sense of the staff and property being personable, unintimidating, yet serene.
Wellness, spirituality and sustainability are at the core here; it's an ideal location for those soul searching or perhaps wanting to decompress and switch off completely. Loud gatherings are prohibited; the noise level is so minimal you can hear the local wildlife and crickets.
At Casa Violeta, you are encouraged to 'switch off' from external factors that cause stress by limiting using your phone. To help with water conservation, soil health and biodiversity solutions, hairdryers and electrical styling tools are not permitted urging total simplicity.
If staying during Turtle season, expect to see staff perform nightly activities, taking great care to protect the species, by clearing the beaches before dusk and turning off the lights after 9 pm. Each room has an information leaflet detailing this further.
Amenities
Breakfast is served on the beachside, conveniently located next to Lily. The restaurant is home to rustic interiors and stunning views of the ocean. Expect to find healthy options or Italian and Mexican cuisine made from the fresh local produce from the town.
A friendly concierge is on-site (24 hours a day) to help coordinate activities, transfers or tours within the town. Activities at Casa Violeta include Yoga, massage, Temazcal, and the traditional Mayan cacao ceremony.
An on-site boutique is filled with artisan craftsmanship ranging from Casa Violeta's premium coffee, the rafia beach bag found in each room, and the impressive artwork found in Lily as the backdrop to a peaceful slumber.
Casa Violeta
Address: Carretera Tulum Ruinas, 77780 Tulum, Q.R., Mexico
For further information please visit HERE
Words by Jheanelle Feanny