Vingt Sept
Combatting Mascne with ZIIP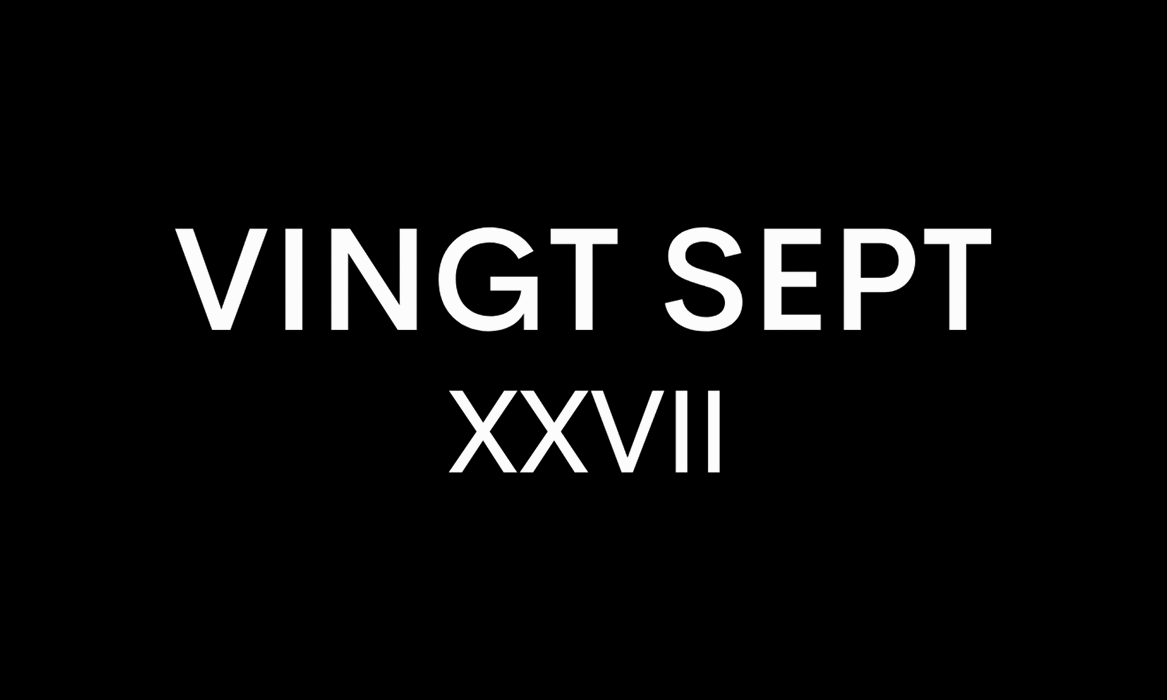 Beauty
Arriving in December at HQ was the ZIIP, a nanocurrent device so popular that it has been celebrated by beauty writers across the globe.
As someone with combination acne-prone skin, it is always interesting to discover new treatments and test their effectiveness, particularly with the surge of mascne – a downside to protecting ourselves and others during the pandemic. I wanted to test whether ZIIP, alongside my current skincare regime, could reduce two specific areas of acne: my jawline that consisted of approximately ten large bumps (a lovely result of wearing face masks) and breakouts concentrated around the T-zone and left cheek.
Some background about my skin: I am in my early thirties and had clear skin until, like most women, I decided to stop the contraceptive pill in my late twenties. Then, like most, hello my first ever acne breakout!
Working in the beauty industry and having a medical background does help when reviewing and selecting products to use and I have, alongside a good healthy balanced diet and brilliant skincare regime, been able to significantly control my skin flare-ups and my jawline acne over time.
The first step is a brilliant cleanser. Currently, I tend to alternate between Aesop's In Two Minds Facial Cleanser and ESPA Optimal Skin Pro-Cleanser. On a bad week, I will use my retinol, alternating the evenings, and do a deep mask on a Sunday using Seed to Skin or the handy Aztec Secret Indian Healing Clay with water, as apple cider vinegar is a little strong for my skin.
Once your skin is cleansed, start to ZIIP. I used the device for more than three months, using the Primer and Total Clearing settings every other morning. I used both the gold and silver gels, depending on how sensitive my skin was at the time. Before we head to the results, we spoke to creator and aesthetician Melanie Simon about ZIIP and why nanocurrent and microcurrent technology can be helpful when combating mascne.
Hi Melanie, how did ZIIP start?
I have always been all about electricity. I have a little shrine to Nikola Tesla, which my decor revolves around, because we are all connected through electrical vibrations and I am very much aware of this. Electrical vibrations hands down give the best results – both immediate and long term – for skin health and wellbeing. After almost 20 years in this field, I became an expert in electrical waveforms for skincare, becoming known as the electrical aesthetician. I worked with all the things that could be done to the skin. Both electrical microcurrent and my favourite nanocurrents kept the results steadily coming.
At times, the stakes were high. When you are sending someone down the red carpet, and you have a limited amount of time with that person, you dedicate sleepless nights to figuring out exactly what waveform combos will give that client showstopping results on the biggest night of their career. I have kept researching and testing and have continually seen that even smaller units of electricity called nanocurrents, as I mentioned a moment ago, could help the skin to keep results much longer after the treatment, which is fantastic for an awards circuit, but really for all of us. I realised this was an "Aha!" moment that results could be built upon and last much longer, and become really transformative for everyone. I incorporated this nanocurrent technology into all my treatments and it was immediately a game changer for my results and my clients willing to invest in something that was not just a band aid. I was now in love with, and picking out my wedding dress for, my concept. I was in "til death do us part, through good times and bad" mode (as in "I never got an actual wedding dress, but after I give myself a facial, I feel like I am wearing the most beautiful lace gown, sans veil, because I am feeling so confident about my skin afterwards, and there are no regrets in the morning. I actually feel even more self-assured").
My treatments gained momentum and resonance with people all over the world, desperate for something like my facials, who wrote to me asking where or how they could get exposure to these special electrical waveforms I created, that worked with the skin. My clientele and a growing number of editors and celebrities, happy to show women there was another way, used their microphones and megaphones respectively to spread the word. The demand rose and rose while I kept on honing my craft, learning and testing, researching and listening to my clients' skincare wishes, and I was their skincare fairy godmother. I started to ask myself: "What if there were an at-home version of me, essentially, that could somehow be updated as needed, and that gave the client access to multiple treatments instead of just one?" Then I could have an answer for others out there who wanted exposure to these transformative waveforms, on-demand in the comfort of their home.
When I shared my idea with my lifelong childhood best friend since preschool, in our tiny town of approximately 2k in the California mountains, she immediately mentioned her younger brother, David Mason, a mechanical engineer in Silicon Valley, with a background in product development and electrical engineering, and was at that time a director at Salesforce with experience in cloud computing and customer experience, not to mention an MBA on the side. Basically, if you were shopping to go to a super important event or make a difficult meal for a dinner party and literally everything you needed was at the stores from appetiser to dessert. Did I mention favourite brands too? Oh, and that everything was delivered fresh/unseen that day? Oh yeah, and it was all free because I had no budget to pay either of us for, oh, well, years? Let's just say I was not going to embarrass Dave by calling him with the insult. I was beginning to lose faith that my dream could truly become a reality and, believe it or not, the number one reason I wanted to develop ZIIP was to make this technology accessible to everyone for every issue because it works. It really, really works.
Anyway, a 415 area code was ringing me on a Sunday, so I answered thinking it may be a miracle. Those still happen, right? Of course, it was Dave, and just like Dave, he made me feel comfortable and he started speaking the secret language only I knew about in my dream project right away. After that conversation, I knew he was in and so was I. We set out to design a device that had the capability to wirelessly connect to our ZIIP app and allow the user to choose from several treatments. We were the first ever at-home beauty device in the industry to have app connectivity in 2015 when ZIIP was born.
We started researching how we could create and send different electrical combinations to a handheld device that could treat various skin concerns on the spot. We developed ZIIP and patented its ability to wirelessly change the programs on the device from an iPhone (now available on Android as well). We paired it with Golden Gel, which is a conductive gel masque to be applied before every treatment that allows for the transfer of electricity from the device to the skin.
What are microcurrent and nanocurrent devices?
Microcurrents and nanocurrents dramatically increase ATP production, which in turn increases collagen and elastin production. ATP is necessary for your body to produce both and its production decreases as we age. Electrical currents add a tremendous advantage. They really kick up the productivity of collagen and the elasticity of the skin, while also being antibacterial in nature and thus causing far fewer breakouts. What I consistently see from many clients with different skin types is a beautiful texture and luminous, glowing skin that only comes from microcurrents and nanocurrents. Microcurrent devices are excellent sculpting tools that also lift and carve the face. Microcurrents tend to show more immediate effects, while nanocurrents are in sync with the electrical waveforms within the skin, lasting longer and are cumulative when done consistently.
Melanie Simons, ZIIP
Why invest instead of going to the salon?
I am not advising people not to go and get professional treatments. The ZIIP is ideal for those who prefer not to be in a salon environment or want to continue to treat skin in between appointments, or frankly just prefer at home treatments. ZIIP really is the gift that keeps on giving. Currently, there are ten vastly different treatments on the device to address most concerns for all demographics. With the push of a button, you have so much versatility for your skin at your fingertips. When done consistently (3-4 times a week), the user will see real, lasting results.
What results should you expect to find for oily/combination/acne prone skin?
Everyone is different, but if you are using the correct products in your skincare routine for oily/acne-prone skin coupled with the ZIIP, you will likely see impressive, real, lasting results. I suffer from really bad cystic acne and I am very careful about what I put on my skin. With the right products formulated specifically for your skin and the ZIIP, my skin stays in really good shape (of course, I still have the occasional breakout here and there). I also kept this in mind when developing the conductive gels for the ZIIP. They are excellent for the skin and should not lead to any type of breakout.
What does ZIIP have that is more useful than Foreo, NuFace, and other technologies?
I really can't speak to the other devices, but I can say that my business partner David Mason, mechanical engineer, has a background in electrical and product engineering, built robotic cars, along with secrets for the US government, was a director at Salesforce with a strong influence originally in cloud computing, followed by a strong commitment to customer experience. He currently resides in Silicon Valley, where he is entrenched in all the new ways to make our product five years ahead of the competition. Combining David's skillset, my knowledge of 17 years and dedication to electrical current facials, which I have created around the country at my several practices, with devices from around the world and training too, makes all the difference. None of our competitors has founders with our perfectly positioned skillset collaboration.
Is the device safe for scarring/hyperpigmentation?
While ZIIP will do wonders for the overall texture of skin and can definitely help with pigmentation, raised/textured scarring will likely need a treatment recommendation from your dermatologist.
ZIIP is great for tightening and line reduction on the face, can the device be used elsewhere on the body?
We are working to expand clearing for use on the body, so stay tuned!
What should you do if your device is damaged or cracked?
We have an excellent customer service department that handles any issues with the ZIIP. We understand things happen and we want to ensure our customers can rely on us, trust us and, most importantly, that they are happy. Reach out at support@ziipbeauty.com or DM us at @ZIIPBEAUTY
How many treatments can be performed (maximum) in one day?
Great question! There are days when I will do up to five treatments. If you have the time, then you can do several back-to-back. The treatments you choose depend on a lot of factors, including age, skin type, current condition of the skin etc. Overall, I would recommend interchanging the treatments and ZIIP'ing 2-4 times a week. I like to do the Primer treatment (think make-up), then Energize treatment which is programmed specifically to fill the skin and help bring out that beautiful glow and otherworldly texture, and then I will do Quick Fix 2-3 times in a row. For my next treatment of the week, I will start out focusing on sculpting the muscles in the face. I will start with lymph and Lift, then the Instant Gratification back-to-back twice in a row. Lastly, I will cool off with nanocurrent using the Sensitive Energize Treatment. I do not follow the video, but I do free-form and do this four times in a row while watching Netflix. Just remember up and outward and try to match what you did on the first side when you hear the halfway tone. The beauty of the ZIIP is that all programs are interchangeable and there is no one way to use it. Happy ZIIPing! Make it yours and remember we are here to answer your questions. Our support team is highly trained and we go over new tough questions together regularly.
User profile
Age: early thirties
Skin type: oily/combination + acne-prone skin
Skin concern: cystic acne around the jawline and some breakouts (whiteheads) on the left cheek and T-zone
ZIIP program: Primer every other day and Total Clearing
Programs: the Primer is great for prepping the skin for the day and is only two minutes long. The Total Clearing program is specifically designed to treat and prevent acne and bacteria using negative energy to kill positively charged acne bacteria. It should not be used more than once per day. The program is eight minutes.
Results
Jawline cysts appear flatter and smaller in size after using both treatments over 12 weeks. 5/10 cysts were left around the jawline. I switched to the Silver Gel, which is helping with size and appearance, but these do appear better and easier to conceal with make-up.
T-zone and left cheek whiteheads diminished after 2-3 weeks. Unexpectedly, my face is tighter and plumper and the frown line on my forehead has significantly reduced, perhaps due to the production of collagen when using the device. Hyperpigmentation was significantly reduced.
Cost vs Benefits
This is a pricey device. However, when weighing up the benefits of going to the salon, this is a great investment. ZIIP connectivity to the app to devise your own tailored treatment for your skin concern is great. The videos are a lifesaver and I like the results. The gel really does go a long way. With the possibility of extending the current treatments to the body, the limits are endless. I would truly recommend ZIIP!
Words by Jheanelle Feanny
Subeditor Primrose Jeanton