Vingt Sept
Dylan Llewellyn on the final season of Derry Girls and Pistol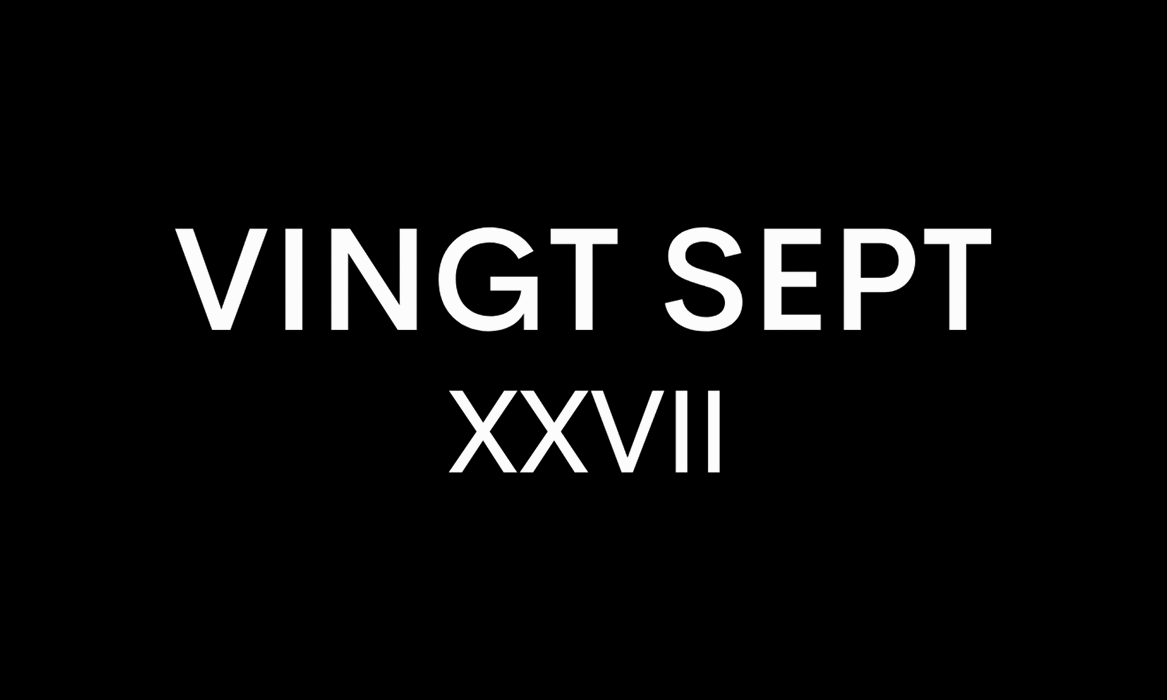 Film
Actor Dylan Llewellyn has graced our screens as James in comedy Derry Girls which is releasing its final series this year. He will also appear in Danny Boyle's much-anticipated Pistol and has some exciting projects planned for 2022.
We caught up with Llewellyn at London's swanky hotel, The Prince Akatoki, to discuss all things comedy, working with his Derry Girl's co-stars including Nicola Coughlan, career highlights to this date, and what to expect from the final series of the UK and Ireland's most loved shows.
Hi Dylan, great to meet you! Derry Girls is so popular; what is it like being part of a show that critics have described as "profane and absolutely brilliant" and "a moving and significant piece of nostalgia"?
I feel so lucky to be a part of such a special show like Derry Girls. It's been such an amazing ride. The way it's been received has been unbelievable, and I can't thank everyone enough for the support.
L-R Suit Dolce & Gabbana Shoes Russell & Bromley Blazer & Shirt AMI Paris
How would you describe the show in a sound bite for those late to the Derry Girls party or who are new viewers?
I would describe Derry Girls as a female-led comedy set during the 1990s troubles in Ireland. Although it's set during a conflict, it shows a group of girls and the world they live in at a point in their lives where they are growing up, having fun whilst, of course, being aware of this significant issue that's going on around them.
What can we expect from the new and final season?
You can expect more mayhem, more comedy and more of the gang being complete eejits!
I'm sure it was difficult on set knowing you were filming the final season, but what has your journey been like playing character James, and how can we all have a little James in us?
Playing James was such a joy. He's a bit of a rabbit in headlights because he is completely out of his comfort zone, but you see him adjusting the best he can. He's clearly in touch with his feminine side after having this group of girlfriends, and I think he secretly loves it. Having a bit of James in you is by having a lot of patience!
Blazer & Trousers Boss Shirt EDWIN at mrporter.com
Do you share any similarities with James?
I feel like I share a lot of similarities with James. We are both awkward, for sure, but I'm cheekier and a bit happier than he is. I feel James is either sad or stressed a lot! He's a bit manic.
You're known as the 'wee English fella', but what's your favourite Irish word or slang that you've picked up whilst filming and what does it mean?
My favourite Irish slang word is 'wee'! It's just such a funny word to me because they say 'wee', which means small, in front of a lot of things, even with things that aren't actually 'wee'. I love it!
You star alongside Nicola Coughlan, who has achieved great success in Bridgerton. What is it like working with Nicola and the rest of the cast, and can you share your funniest memory on set?
Nicola is one of my best friends. She's an absolute angel, so talented and just an amazing person. It has been an honour to work with her, and I'm so proud of how well she is doing. We had a really funny moment on set when we played with one of the crew member's dogs behind the scenes. He was playfully biting Nicola, and she was saying sarcastically, "yes, you're very scary," and then he actually was scary! There's a hilarious picture of Nicola with her mouth open in shock and the little dog chomping on her arm. No one was hurt. But it was hilarious!
L-R Full Look Dolce & Gabbana Blazer & Trousers Boss Shirt EDWIN at mrporter.com Shoes Jimmy Choo
What do the people of Derry think of the show? Are they happy when you guys are in town filming?
The people of Derry are such a proud and amazing bunch. They have given us so much love and respect, and we can't thank them enough. There is a huge mural of the five of us that is such a great gift, and we're really proud of it.
The cast is hilarious, but what are you all like together in real life? Do you have any funny stories you can share?
The cast is great! Especially the family and Siobhán McSweeney, who plays Sister Michael. She's an absolute angel and is so funny. We bonded over our love of old music.
You've been very busy carving out a great career, and you're now playing a new character! What was it like filming Pistol? Can you tell us about your character Wally Nightingale?
Filming Pistol was so fun! I got to play Wally Nightingale, who went to school with Steve Jones and Paul Cook. They formed a band together called The Swankers with Glen Matlock before they became the Sex Pistols, but poor Wally got kicked out of the band because he wore glasses, which wasn't the punk image they wanted. Johnny Rotten and Sid Vicious joined, and Sex Pistols were formed. It was so fun playing a punk, and learning guitar for the role was such a cool experience. I can't wait to see it.
Shirt Dolce & Gabbana Trousers Boss Shoes Russell & Bromley
How did you get the role of Wally in Pistol and what was it like working with Danny Boyle?
I got the role during lockdown via self-tape. They loved my tape and wanted to jump on a Zoom call with me for a final audition… with Danny Boyle! I was so nervous, but I kept my cool and felt like I smashed it. I heard I got the job like a week later. I was over the moon.
Although Pistol is very different to Derry Girls, what can your fans expect to see in this new offering?
I think people will see a different side of me in Pistol. Wally is a bit cheekier and laddish than James from Derry Girls and a bit of a wally as well. Pun intended.
Suit AMI Paris Shoes Jimmy Choo
The cast for Pistol is very dynamic and strong, I know you can't have any favourites, but could you tell us about your most memorable experience of working with them?
The cast was so amazing! Sadly I didn't have any scenes with Maisie and Louis; however, I would catch Maisie in rehearsals and between scenes with her fantastic character makeup. Louis' Sid Vicious joins the band when my character has left, sadly, but we all got to do band camp together and a couple of jam sessions. He's such a lovely guy, and the rest of the band is too. Toby, Anson, Jacob and Christian were absolute legends.
Everything is a little hush-hush with what we can expect from the show, but are there any little nuggets you can share?
I can't reveal anything, sadly. You'll all have to stay tuned. I haven't seen it either, but I can't wait. I think it's going to be special.
Full look Stella McCartney
What is a typical laid-back day for Dylan when you're not working?
A typical laid-back day would be a Saturday, waking up with a nice cuppa and chilling in bed and then heading out to the football to watch the famous CPFC (hopefully winning) and getting some jerk chicken for lunch. I'll then catch my friends after the game for a drink, and if I'm feeling lazy, I'll have an evening of takeaway pizza, movies, and gaming online with my squad.
What else lies ahead for you this year?
I have the third and final season of Derry Girls, Pistol and finally, another project I'm also super excited about; Big Boys on Channel 4. It's a coming of age comedy written by Jack Rooke, and it was hilarious to shoot, so I look forward to everyone seeing it.
Derry Girls is out now on Channel 4 and All 4
Pistol is released 31st May 2022
Photographer Wanda Martin
Fashion Harriet Nicolson
Grooming by Kieron Lavine at Nylon Artists
Interview & Editor Jheanelle Feanny
Location & Special thanks to The Prince Akatoki