Vingt Sept
Editorial: Jonathan Bailey on Shonda Rhimes' first Netflix show Bridgerton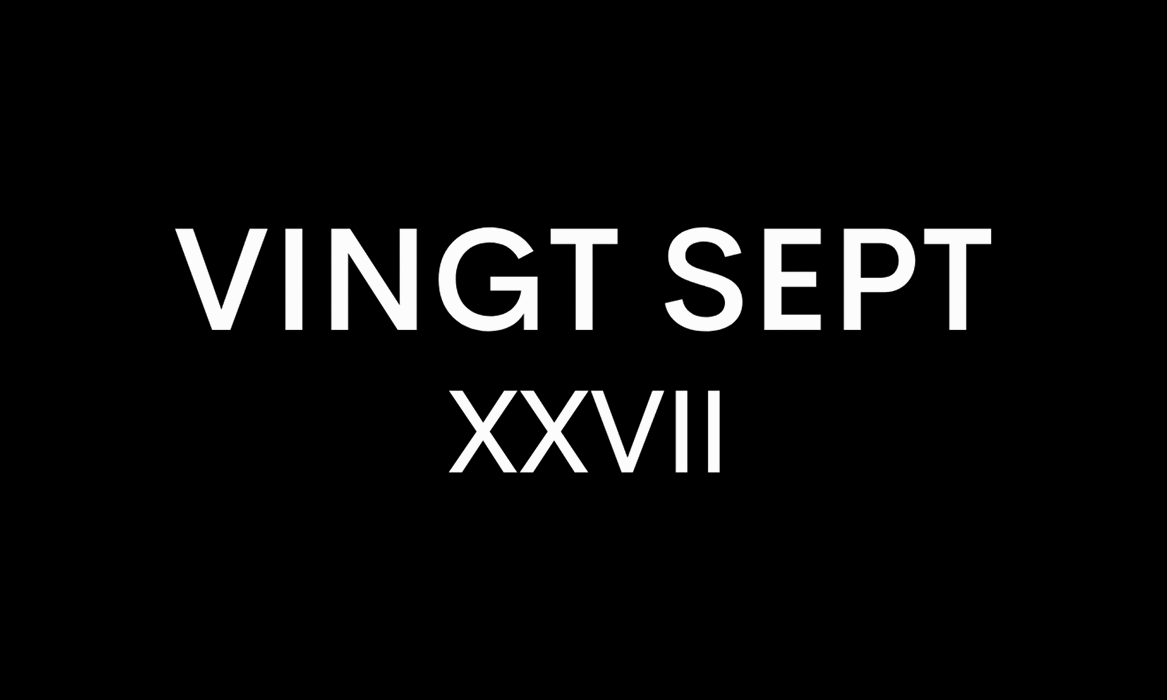 Launching on Christmas Day, Shonda Rhimes' very first Netflix series Bridgerton is undoubtedly set to be the ultimate release of the festive season 2020. Following the eldest daughter of a powerful family, Daphne Bridgerton, it shows her struggle to align finding a potential husband in 19th Century London with fulfilling society's expectations for her future. Expect a bold and sexy adaptation of author Julia Quinn's novel series, complete with an extensive diverse and talented cast, luxurious costumes and – of course – lots of scandal. To find out more about how this guaranteed binge-watch came to fruition, we spoke to Olivier Award-winning actor Jonathan Bailey who takes the role of Daphne's brother Anthony in the show. From casting more queer actors in straight roles to bringing an American gloss to a period drama set in Britain, this is how he feels about it all…
How do you feel with the release being just around the corner now?
It's so weird to do something for Netflix because they are a juggernaut and have full capability of creating these incredible worlds and shows that are pure escapism. So as an actor, approaching it being released is so weird because the exposure is going to be so huge. As it gets closer and closer, I can hear the soundtrack of Star Wars playing in my head constantly...
How would you describe the show to someone that doesn't know anything about it?
It's a romantic horseback ride into an escapist chocolate box luxury world. I just came up with that on the spot!
Jumper Mr P at Mr Porter, Trousers Belstaff, Shoes Dr Martens
Can you introduce your character?
Anthony is a true rake to the core. I think he's a lothario who has found himself lost having gone through the bereavement of losing his father at a young age and taking the viscount position in the family. He hasn't really had the chance to grow up properly. It's a fascinating character study. He represents how the patriarchy really messed up men as well as women. Here's a guy that has no toolkit emotionally to take the responsibility that's been bestowed onto him. He grapples with his sense of masculinity within the world and his sense of responsibility, so he doesn't relinquish any of it and fights tooth and nail with all the women in his family, who clearly are in a better position - emotionally and otherwise - to take on the responsibility he has.
Did you read the books prior to filming?
No, I hadn't actually. The romance genre isn't necessarily my go-to on a holiday. But it was amazing to discover them, and I think the characterizations, the world they inhabit and the sexuality in the romance of the characters make for an interesting genre to play with. I haven't seen anything like Bridgerton. I think people will want to compare it to Downton Abbey or Sanditon, and then possibly things like Gossip Girl, but it really does exist in its own salacious succulent world. It feels like Julie Andrews becomes the tour guide. She takes you into a maze and just when you think you know you're going to go right; it takes you left. It's corseted but with Velcro.
Was there anything else you took away from this story?
It's got this sexuality to it, which I think is important. The idea of understanding your own sexual identity, that conversation is so loud at the moment and by looking through the 19th-century lens, you realise that people have not been talking about sex at all. Later in the series, Daphne - this is a bit of a spoiler - but she has to work out her sexual role within her relationship from scratch because, at that time, no parent really spoke about it. We live in a world now which is far more accessible to sexual connection, and we're all exposed to potential suitors at such a young age that we need to make sure that that conversation is really loud.
Polo Michael Kors Collection, Jumper DKNY, Jeans by Levi's
What else do you think makes this storyline relevant to today?
I think identity within society, the idea of patriarchy and rigid social structure is something that we're trying to unpick. I think you see how far we haven't come. Shondaland and Netflix have smashed the representation, which I think is so important this year. We have black actors on screen portraying parts that have otherwise been whitewashed. It's a reimagined history having a black Queen, but Shondaland liked the idea of creating the world in the way that we see it and the way that we would want to see it. For me, it's about everyone, at whatever age, being able to see themselves being represented. That's a duty we have as storytellers, to make sure that we are holding a mirror up to the society that we exist in. So, let's have black people on screens have gay actors playing straight men. The world is expansive and current. Then finally, I think Julie Andrews represents the social-media-driven world that we exist in. A world where everyone is throwing their self-esteem in the hands of this anonymous woman. That struck me to be similar to our world where a tweet can derail someone or have them cancelled. That's exactly what happens in the series. These characters are existing on the same level of fight or flight that we have to live in in our 2020 confused cluster of a world.
The show is set in London but it's an American production, do you think that had any effect on the look and feel of the series?
I think it really, really does! I mean, there's such a supported premium gloss to it. That definitely comes from Netflix and Shonda Rhimes. The sky really is the limit for what they want to do in terms of the expansiveness of the story and the characters. It has to be heightened in order to really take the audience on that romantic trip. There's an element of Disney to it, and I think that's something that's inevitably supported by the American culture but also by Netflix that can come in and financially support that. But it's an interesting culture clash and I'm going to be really interested to see how American viewers respond to it compared to British viewers. It's a period drama and that's something that we Brits feel like we've got the monopoly on. It's part of our heritage and culture and this is certainly something that takes the best and the worst bits and throws them all in together with an American glaze brazing on top. It's an international bake, with an American aesthetic.
Shirt Sandro, Trouser Michael Kors Collection
The cast is really big and, as you mentioned, diverse, so the atmosphere on set must have been amazing?
It was! It's such a massive cast and at the centre of it, you have two families. The Bridgerton family was cast so brilliantly and, actually, amazingly, they cast it on instinct. We were all quite surprised to be cast in the roles we were cast in. I auditioned with two scenes for another character but then I happened to be in America and met all the people at Shondaland. They seemed to be a lot more interested in the people that they were bringing together. Instinctively that seemed to really work because we do really click as a family. Then there were just so many brilliant actors that were coming in. It was quite high pressure for them. But I think, when the material is in this is sort of suspended heightened reality, the adrenaline gets pumped. It felt like going to a regency theme park and every ride was thrilling and terrifying but ultimately, we all got through it together. So, it was a real family dynamic. Then throw in the fact that we visited these incredible heritage sites throughout London. It was once in a lifetime, so the idea that we get to do it again next year is pretty special.
The show comes out on Christmas Day, how does it feel to know it will most likely have so many eyes on it with people staying in over the holidays this year?
Yeah, as I said, it's slightly terrifying. It's something you just can't wrap your head around, so you just take it with a pinch of salt. So many people are going to have opinions on it. I'm proud of it because, in a year where stories outside of the hellish sort of narrative that we're all living together, this is a story that takes us away from that. I think that's vital. I've enjoyed amazing TV this year in a way that I didn't in previous years, and if Bridgerton can be another dish on the finger food buffet of the year, then I'm happy.
Jacket by The Kooples, T-Shirt Tom Ford available at Mr Porter
Generally, this year has been defined by change, what is a change you'd still like to see happen in your industry?
Yeah, there's a lot really. It's an amazing industry because it's so immediate in terms of the way that it has to respond to personal experience. I think the fact that people are having confidence now to stand forward with things like the MeToo movement is just extraordinary and there's probably quite a few more movements that are yet to come. Having done many sex scenes in Bridgerton having had intimacy coordinators now, I can really feel how people's safety and self-esteem is at the forefront and it has to be. But there are more things that can change going forward. The way that actors get jobs can be addressed, people are left waiting even in 2020.
There has been an uncertainty as to when jobs start and finish. From what I can tell from friends who are trying to get jobs, people are still being left on the lurch for a long time and then find out they haven't got a job because someone else has been announced for it. I think we can turn up the humanity slightly on things like that. But I'm proud to be in an industry that is ever-changing and especially now people are really grounding themselves. The Black Lives Matter movement this year was a stark reminder to white people that there are things we can't possibly understand.
Being queer or gay, you're on the fringes of privilege so you do have that heightened sense of empathy towards anyone else that's being othered, and that really helps in this industry as well. You need to be aware of how people can be made to feel. I feel quite proud now going forward in any other projects after this year, I feel far more equipped and robust to be able to speak out. 2020 I'm going to identify as the regeneration sensation.
Shirt by The Kooples, Trousers Brioni, Shoes Michael Kors Collection
A lot of your career has taken place on stage, how do you feel about how the theatre closures have been handled throughout this pandemic?
I think it's a real travesty. We as a community were dropped, unfortunately, and when it comes down to it, theatre is where I started. A lot of people in the cast of Bridgerton are theatre actors too, which is rare. I've met so many of them previously in workshops for the National Theatre or doing regional theatre or seeing them doing theatre. The theatre is the lifeblood of all brilliant commercial entities. All the writers and talent go on to make these huge television projects which make institutions millions and millions. So, it's a horrible pill to swallow. The 'Fatima' campaign was the nail in the coffin. But the truth is that this community is so committed and it's hard to do a long-running show, to get theatre even made and to make it brilliant. But we're a resilient community and there's absolutely no way this is going to affect us long term. It's just a shame that unfortunately we've been shown this year where their values are on us.
Would you like to return to the stage once theatres reopen or do you see yourself more on the screen for now?
100%. It's different for everyone - but for me, I think you get better as an actor on stage. You get a chance to tell the same story differently every night. When you work with people like Rob Hasty and Ian McAllen, who are just craftsmen, and you see them effortlessly showing their magic, that's what really gears you up. I thrive on it. Theatre is the only thing that when I can't see it or be a part of it, I go a bit cold turkey.
What would you say was the personal highlight of your career so far?
That's hard to say because the thing is that you've got to be in the moment all the time as an actor. You can't plan ahead. When you get a job, it's like survival. It's only in retrospect you can look back and go 'god yeah, that was a really mega moment'. I remember auditions because they seem to me to be the moment where you meet someone and there's a real click and those moments can be the most fulfilling thing whether you get the job or not. Having conversations with brilliant people is a big part of the thrill of it. I remember once Sir Nicholas Hytner offered me the role of Cassio in Othello for the National Theatre and that was amazing. It was just before Christmas and I remember walking out onto the Southbank and Cliff Richard was playing and literally someone offered me a mulled wine, so that was the best day ever.
What have you got coming up next after this?
Well, we know how many novels Julia Quinn has written. Eight! We'll have to wait and see what happens with those. My loyalty lies with the Bridgerton family for now. I did enjoy riding sidesaddle with a top hat and a twinkle in my eye
Jacket and Trousers The Kooples, T-Shirt Tom Ford, Footwear Lacoste
Photography by Carlo Zambon
Photographer Ass Will Jennings
Editor and Fashion by Jheanelle Feanny
Fashion Ass Sophia Pohlmann
Grooming by Jon Chapman at Nylon Artists using Tom Ford Beauty for skin and Shu-Uemura The Art of Hair
Interview by Cailin Klohk
Location and special thanks to Fora Borough