Vingt Sept
Estelle Bilson: 70s House - A bold homage to the most daring decade in design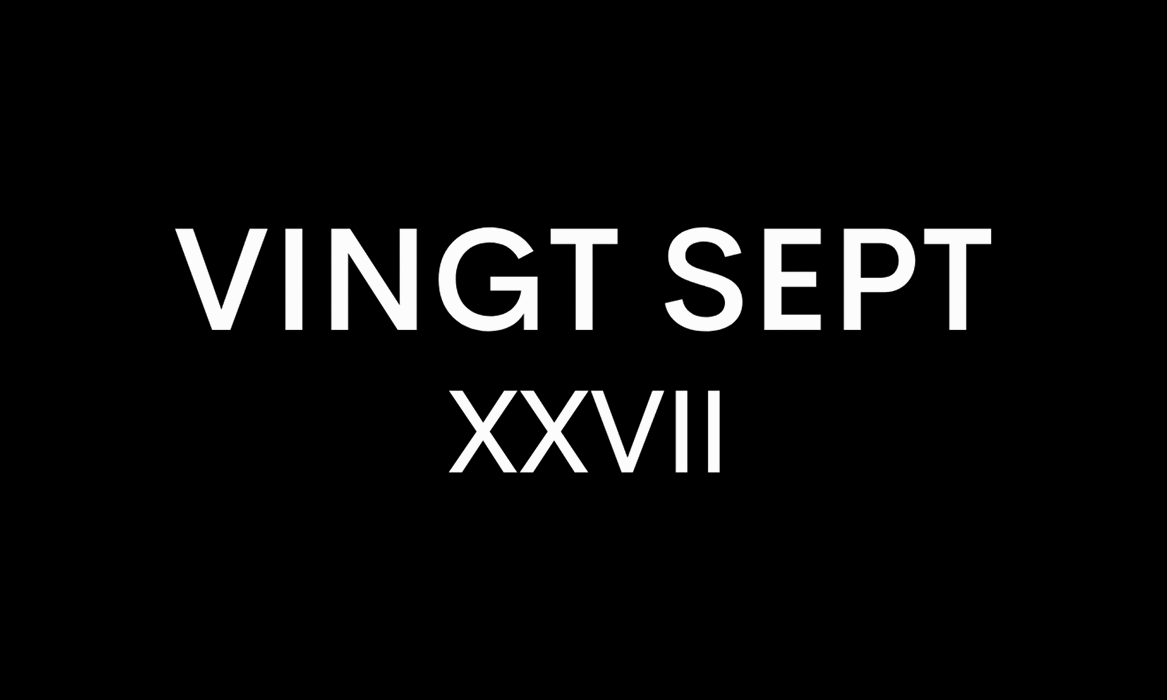 Art & Lifestyle
Dress & Kimono Bocan Couture Ring Yaa Yaa London at Wolf & Badger Earrings Alexandra Hakim Shoes Pretty Ballerina
I often rarely stop in my tracks, but one lady was successful; Estelle Bilson - a reckoning force and hard not to notice. I discovered (my now good friend) on Instagram seeking inspiration for a 1970s-inspired shoot with actress Ann Skelly and have since become a fan alongside a strong 100k following and loyal fanbase. @70shousemanchester (if you've yet to stumble across it) is an eclectic space bursting with nostalgia, colour, pop, and a homage to the most daring and decadent era - the 1970s.
Perfectly timed for the summer, this month Estelle released her debut book, 70s House - A bold homage to the most daring decade in design. The coffee table read encompasses everything from disco and glam to space age and psychedelic. There's no denying the enormous impact the 70s had on style and design, but how do you bring the era's maximalism to your interior without it looking like a cluttered junk shop or a period pastiche? Look no further, as 70s House documents the transformation of her unremarkable 3-bedroom terraced home into a cosmic wonderland, using a thrifty eye and vintage know-how.
Turban & Jumpsuit Julia Clancey Shoes Chanel vintage at Love Luxe Ring ANNELE at Wolf & Badger Earrings Alexandra Hakim
70s House Manchester started as the home of Estelle Bilson, daughter of an antiques dealer, who has been collecting since 1990. A former Savile Row product developer and technical designer, Estelle designs and sells her own 70s-style luxury wallcoverings, fabrics and homewares from her online boutique.
In her debut book, Estelle guides readers on how to bring the same cosmic magic to their home with expert advice, tips and tricks on choosing colour, pattern, shapes and materials - whether you're after a few nods to the era or ready to leap into the full 70s fantasy.
70s House is the definitive guide to the most daring decade in design. The book covers an aray of nostalgia featuring everything from shag carpets and supergraphics to Hornsea ceramics and G Plan furniture. The book is split into three sections: 70s influences; How to bring the 70s to your interior; and At home with 70s House Manchester. And of course, it wouldn't be the 70s without a good old-fashioned shindig - Estelle also reveals her secrets to throwing the grooviest get-together, complete with vintage recipes and record selections to match.
Part interiors guide, part manual for living, this loud-and-proud book will bring not only 70s colour and kitsch to the modern day but also the rebellious spirit, pure joy and freewheeling energy epitomised by the era. Because the 70s is so much more than the decade that taste forgot.
Blouse & Skirt Julia Allert Shoes Terry De Havilland Earrings Alexandra Hakim Ring ANNELE Glasses Vintage
Estelle can be seen regularly on BBC1's The Bidding Room, presented by Nigel Havers, as one the show's specialist dealers, where she displays her vast knowledge of mid-century and 70s curiosities. Her 70s House is available to hire as a location for film, photography and weddings and has been featured in advertising campaigns for ASOS, The Hippie Shake and more.
For more information visit @70shousemanchester ✿ www.70shousemanchester.com
70s House is available from the 30 March ✿ HARDBACK ✿ £20 to purchase visit HERE
Images from Vingt Sept Magazine Master's Issue
Photography Joupin Ghamsari
Art Director & Fashion Jheanelle Feanny
Fashion Assistant Sophia Pohlmann
MUA Alex Ogden Clarke
Hair Jon Chapman