Vingt Sept
Jonathan Tucker discusses Debris and chameleon-like ability to blend into every role he inhabits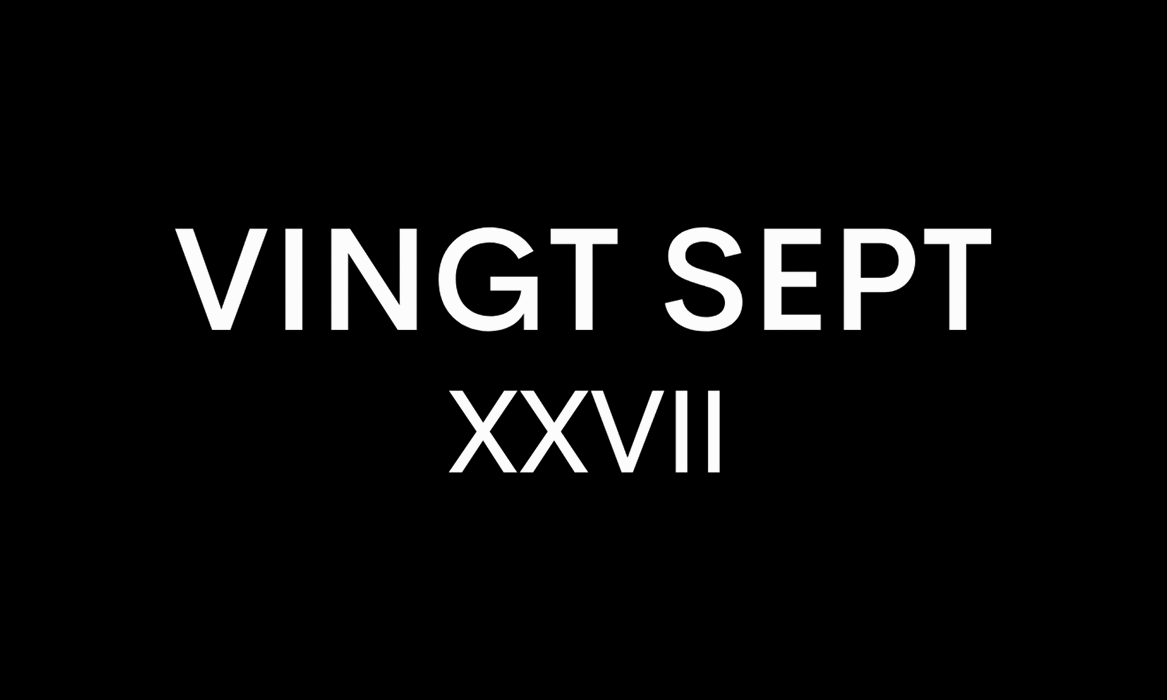 Jonathan Tucker is one of America's impressively versatile actors. Over the past few years, Jonathan has dominated screens, by delivering starring performances in cultural TV hits such as HBO's multi Emmy-nominated Westworld and Netflix's Kingdom, which granted him great acclaim for his imposing physical transformation into martial artist Jay Kulina. Jonathan's performance highlighted his chameleon-like ability to blend into every role he inhabits, which has often seen him hold his own against acting heavyweights such as Tilda Swinton and John Hurt. Jonathan is set to impress audiences once again in the new Sci-Fi series Debris, which debuts this month.
Jonathan joins us to talk about what it was like to film a TV show during a pandemic, why it's healthy to take risks and the importance of gratitude.
Hi Jonathan, how are you? What's the situation like where you are currently?
Hello! I'm blessed and I'm doing well. I'm hesitant to scream this from the rooftops, as so many people are struggling whether it's with health issues, or financial struggles or all sorts of things - but we are very, very lucky!
How has the last twelve months impacted your life? Have you learnt anything about yourself?
Well, my wife got pregnant right before I left to go shoot Charlie's Angels in Germany and Turkey. I left and I found out that she was pregnant a week or two after I landed, and I was there for four months…I came back right in the middle of her pregnancy and then I went to shoot a few shows in New York City for another four or five months. So when I came back, to be with my new beautiful family, I was able to take a nice break with them all before stepping into this new show (Debris).
We filmed in March right before the world stopped and we managed to film three-quarters of it, and then I came back to my family whilst we figured out how the world could operate. There are things I took out of the two experiences, one having a new family, and two being in the middle of the pandemic, was simply that time does not belong to us and life is about re-framing your situation and to realise what you're grateful for. Whilst filming, I ruptured my Achilles Heel and when I returned from surgery I was unable to walk for a month. I thought to myself, "God I could be coming from Iraq or Afghanistan with one leg and re-arranging my life forever", rather than readjusting for just a few weeks! So overall, I think all of this has made me more aware of how grateful I am for what I have.
The show you were filming at the time was the upcoming sci-fi series 'Debris', can you tell us what the show is about?
For the past thirty years, the UK's MI6 and the US's CIA have been putting together a coalition called 'Orbital' to prepare for the debris of an alien ghost ship, that's falling into the western hemisphere. They didn't know what the technology would mean or what effect it would have, but now the debris is falling and people are interacting with it. There's a partnership between my character Bryan Beneventi and my co-star Riann Steele's character Finola Jones, and we go around and investigate the situation. In the midst of figuring out what the alien technology is doing to people, we're also discovering ourselves.
What was it like filming during a pandemic, did the restrictions change much of the production?
The (set) rules can always be changed to the benefit of the people involved, for their safety and wellbeing, it's always just about assuring the work is good. We had PPE and socially distanced when we weren't filming, but to put it into perspective, when an audience is watching this we don't want them to think the work suffered due to COVID protocols so we were always mindful of that and kept making sure we were working hard to produce a high-quality show.
You've been part of a lot of genre-defining TV shows over the past few years. If you add Debris to the likes of Westworld and Kingdom, it's an impressively versatile list. What is it that draws you to a project?
I'm drawn to the creative people involved and with this specific show (Debris) it was (producer) J.H. Wyman, who's a very creative mind. He's got a unique mind and soul. Sci-Fi opens you up to your imagination, it opens you up to who we are as human beings, as homosapiens, as inhabitants of this earth. To get play someone in that world with somebody like Joel, was incredibly appealing to me and it's something I've been able to do before, but his perspective of that world was something I really connected with.
How do you connect with the characters you play?
You know people are a lot less boring than they think they are. When you're building a character, you need to realise everyone has something to offer and everyone has a story to tell. From there, you're figuring out the traumas, the wounds, and the methods of repair. This is the sort of work we do on ourselves that is required to mould a dynamic and unique character. You look at flaws, the personal person, what drives someone... that's where the preparation really comes in.
Your career boasts a variation of Film and TV roles. Do you have a preference in which medium you like to work in?
There's no preference, but I love working in TV because you continue to get new terrain and consistency to drive that vehicle, and that's very gratifying. It's a lot like I imagine what theatre actors feel like when they're deep in production and they truly know the ins and outs of who they're playing and the relationships between all of the characters. The dream is to be merely a reflection of yourself and everyone in it, everyone has something to offer. Everyone's vulnerabilities are your vulnerabilities, everyone's hopes are your hopes…and you get that in TV. That's the difference between a ninety-minute movie, but the production processes are extremely similar.
The show sounds incredibly exciting, what do you have planned next?
Well, there are four more episodes left to shoot. We did the pilot in March when the world shut down and it's taken all this time to finish the series. I've never done a show like this before, but in a sense, we all live relatively short lives, but at the same time you need to focus on a longer-term career and not be afraid to be apart of something that could somehow pigeonhole you. You've got to be aware of the possibilities that come your way and not be blinded by the fact that it's a network show, but I'm really excited about what we're doing!
Photography/Syndication Tony Duran
Grooming & Haircut Kela Wong using @BalmainHairCouture @Tomfordbeauty
Stylist Avo Yermagyan; IG @avoyermagyan
Words by Joshua Evans
Editor Jheanelle Feanny
Debris is available now on NBC