Vingt Sept
Josephine de La Baume's British Takeover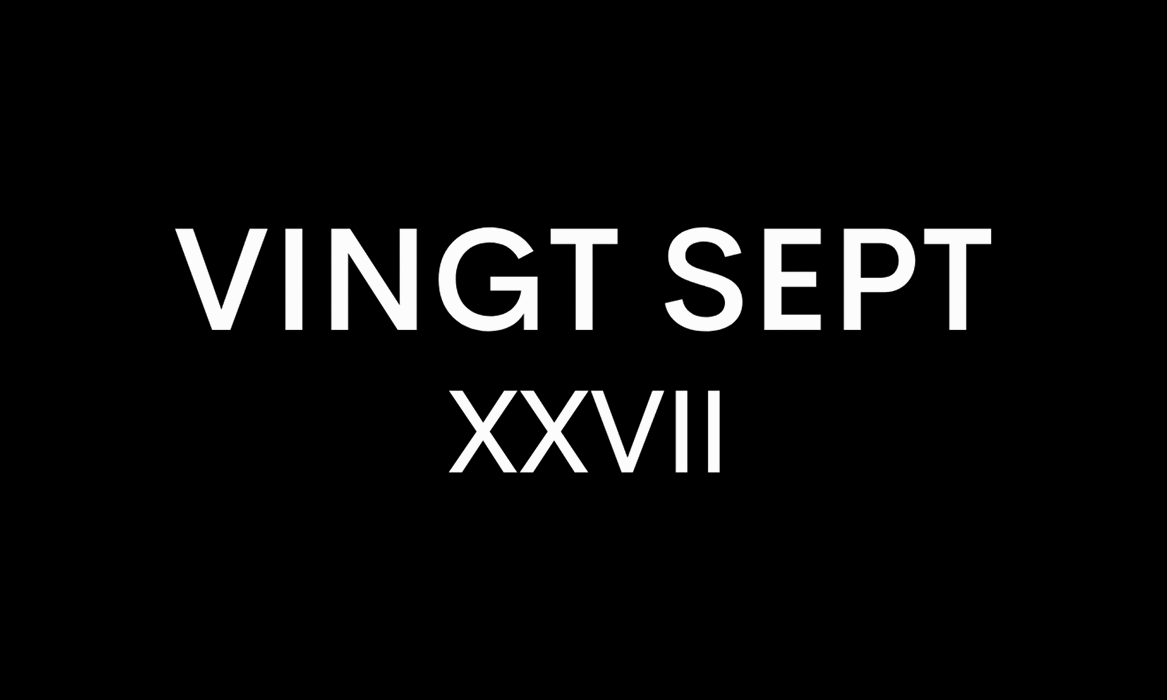 Fashion
Josephine wears full look by Alessandra Rich
French actress and musician Josephine de La Baume is having the most wonderfully English year. Ready to dominate our TV screens throughout 2022, Josephine is about to star in the hotly-anticipated fourth series of the British cult drama Top Boy for Netflix.
Suit & Shoes Gucci Bra Yasmin Eslami Earrings Vintage Roberto Coin from Susannah Lovis
Hesitant to reveal too much about her role, or even her character's name, Josephine generously reflects on the refreshing characterization of her counterpart. "It was nice, she's someone who's going through life challenges, and I got to really play the part of a woman who's had to face certain life adversities, as opposed to a French girl in an English project. For once, it wasn't really about the archetype of the French woman; it doesn't matter where she's from."
The privilege and pleasure to star in such a hit series wasn't lost on Josephine, who is also an admirer of the show herself. "I mean, it was fantastic. It's an English treasure! I would say London adopted me in a sense, I moved to London from Paris, and I loved it so much that I stayed, so to be able to do something so English was a privilege, and I felt honoured."
Coat Richard Quinn from Annie's Ibiza Shoes Paul & Joe Earrings Susan Caplan Tights Wolford
However, much like many productions (over the past couple of years), the full experience was slightly warped and altered by the COVID-19 restrictions. "It was very much around tier 4 a year ago or so, so in a way, it was a way to connect with people and feel like I had a normal life, but, really, I would just go from my house to set. I didn't get to do family-oriented stuff, such as wrap parties and dinners. It's strange to see half of people's faces for a few months. I felt so lucky, with it being one of the few projects going ahead."
Although currently under wraps, Josephine relished the part she played throughout the series. It challenged her to empathise and find a deeper connection with women who are so far removed from herself. "No matter how far removed you are from the character you are playing, there are always some similarities to give life to that character. You have to bond with the character you're playing even if it's a serial killer, you know? I haven't killed anyone so far (laughs), but when I did play a killer, I had to consider how I might see myself in her, whether that be through her childhood or her trauma; you have to find similarities within the character."
Dress & Shoes Philosophy di Lorenzo Earrings Completedworks
The second exciting TV project of Josephine's year thus far is ITV's acclaimed crime series Grace, which is another exhilarating and spine-chilling entry into the British seaside murder mystery genre. "The crime genre is really fun, and I think English people do it better than anyone else. It almost has its own aesthetic and its own tone, and Grace is completely the perfect representation of that. We filmed in Brighton, which I really fell in love with!"
Not entirely satisfied with her current ascendency over the British TV industry, the French creative is also setting her sights on releasing an album in the spring with her band Film Noir. Produced by Ben Romans-Hopcraft, who's collaborated with cult British bands such as Fat White Family and Insecure Men, Josephine gives a brief insight into her musical process. "I have the tendency to romanticise things in general, so making a record is a great opportunity when you're a romantic! Being able to dissect your mind, reflect on your dreams, hopes, and fears, put them into songs and lyrics, shine a light on each single and create thirteen little short stories is such a pleasurable exercise."
Shirt & Pants Valentino from theoutnet.com Earrings Joanna Laura Constantine Shoes Christian Louboutin
Clearly, a woman with a multitude of passions, Josephine's talents are not just restricted to singing and acting. Reflecting on her directorial debut, Once Upon a Time in London, which premiered in 2014, Josephine reveals that she's itching to return behind the camera again in the near future. "I directed a short movie with Craig Roberts, who was in Submarine, and that was quite a long time ago, and I was a bit limited because I had to please the brand who sponsored it, but I very much enjoyed the project. I recently wrote a feature with Sylvia Verheyde, a French director, who directed a movie that came on Netflix last year called Madame Claude; so I wrote that feature that I'd like to direct and I've written a TV show that I'd not like to direct, but overall I'd definitely love to direct more."
With 2022 still in its infancy and so much of Josephine's work soon to be released, whether it be acting, singing or even directing, It's an exciting prospect to wonder where the rest of the year might take her.
Top & Skirt Nanushka Jacket De La Vali from Annie's Ibiza Earrings Boochier
Photographer Joel Smedley
Fashion Harriet Nicolson
Hair by Marcia Lee at One Represents using Fekkai
Makeup by Brooke Simons using Charlotte Tilbury
Words by Joshua Evans
Editor Jheanelle Feanny
Topboy is released on Netflix on the 18th March