Vingt Sept
Jules LeBlanc: One of the most famous teens in the world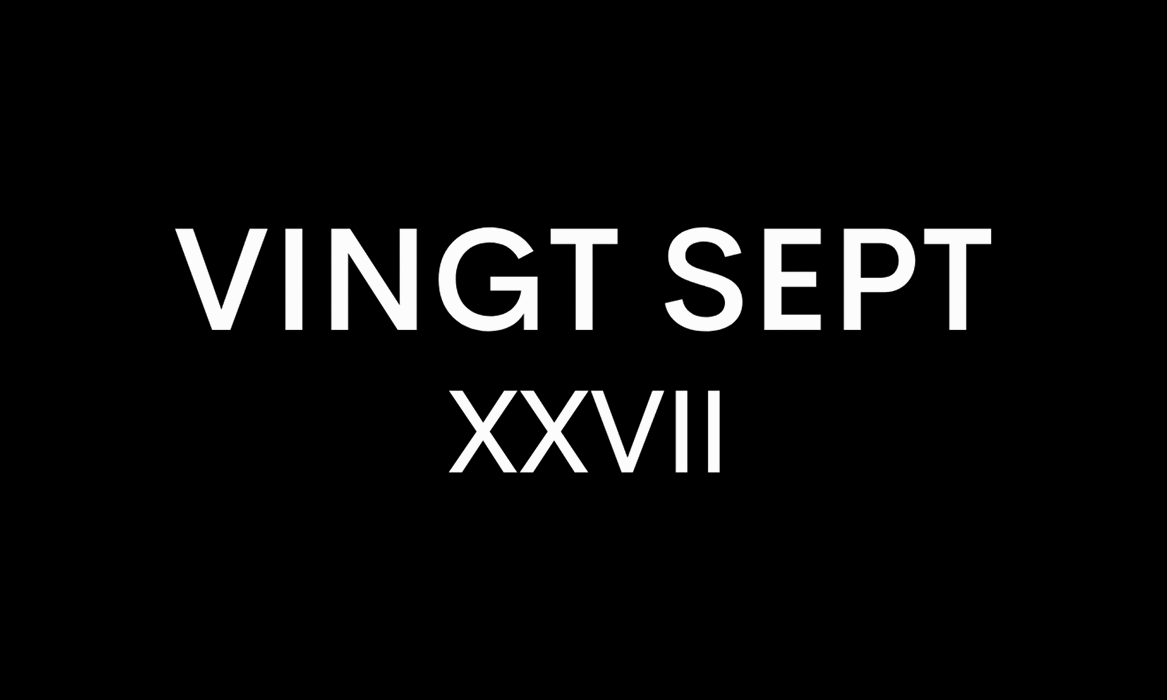 Film
May 2022 Cover Story
Dubbed one of the most famous teens in the world, Jules LeBlanc (previously known as Annie LeBlanc) is a 17-year-old social media star, actress, and artist. After rising to fame as a young gymnast on her family's YouTube channel, Jules went on to star in numerous TV and YouTube series and films, released multiple hit singles, co-hosted her own variety talk show on Nickelodeon, has modeled, and much more.
Jules currently stars with her best friend Jayden Bartels in Nickelodeon's Side Hustle, a comedy in its second season. Her first scripted series was on Brat TV's Chicken Girls, where she starred alongside Brooke Butler, Indiana Massara, Mads and Riley Lewis, which just concluded its ninth season. Released on YouTube, the pilot episode amassed an impressive 17M views, while the spinoff Chicken Girls: The Movie movie claimed a whopping 37M views.
Vingt-Sept Magazine recently had the pleasure of speaking with Jules, discussing all things from her career goals and her relationship to social media, to sharing insights into her day-to-day life.
Dress & Bag MICHAEL Michael Kors Rings Gucci Link to Love Shoes PĪFERI
After being known as Annie in the media for most of her life the starlet now goes by the name Jules, but this is not a moniker or a moment of metamorphosis, "Annie and Jules are both nicknames, as my legal name is Julianna, so really, I was just changing nicknames. I was never really a big fan of Annie as a nickname, and I gained a lot of confidence after I switched to Jules." This confidence is penetrative when we meet LeBlanc, who is funny, charismatic and also sweet, but there are also quiet moments of reflection and introspection.
Named by Business Insider as one of the "most famous teens in the world" Jules wears many hats. Having such influence, she has also received recognition in the fashion community - including an invitation by none other than the CFDA, and with such influence, was entrusted in kicking off the CFDA's TikTok channel.
Jules wears full look GUCCI and accessories Gucci Link to Love
The young lady has a bright future ahead of her and it is clear that fashion maison's across the world will be wanting to dress her, but LeBlanc is savvy and is aware of her influence in this sector. When on set, a twinkle is in her eye as she expresses her love for high fashion and peruses the luxury ready-to-wear looks on display. When discussing her own fashion style, LeBlanc details "I feel like it depends on the day. Sometimes I wake up and want to wear a cute pink dress and other days I'll style myself in a baggy suit. Just depends on what mood I'm in!"
As a performer, singer, actress, and social creator, LeBlanc wears many hats. The young talent has expanded her repertoire, coming a long way from her early performances at the age of three, which started on her YouTube channel. Today, although she still holds the platform dear to her heart, when choosing which craft she identifies with first and foremost, Jules does have some preference after all. "At the moment, I'm focusing on the theatrical side of my career, but I'm not ruling out doing more music in the future. Regarding YouTube, I'll always be grateful to the platform, as that is where I got my start."
Shirt Rowing Blazers Skirt Goldsmith Vintage
There's so much interest in this young talent, it's hardly surprising that there is some news that occasionally hits and then misses; when quizzed on a fun fact, LeBlanc quips, "According to Google, I'm Canadian."
Navigating the world through the eyes of social media can be both challenging and can leave one with a fear of being over-exposed. With a following of over 18.5M TikTok users, maintaining a career in the public eye can be overwhelming. But what about growing up in that spotlight, how does one stay grounded? "My biggest challenge is balancing my private life and public life, and everything in between. I want my fans to know what's going on in my life, but I still want to reserve some things for myself. To stay grounded, I make sure to take breaks from social media and try new things with friends."
Blazer, Top, Skirt & Gloves Moschino Shoes Malone Souliers
For now Jules is focusing on some other things outside of social media, posting content can be exhausting for anyone, however, as said earlier she does indeed hold her fanbase close. When quizzed on whether she favours one platform over the other, LeBlanc is on a different journey. "Honestly… I've been taking a big break from social media and focusing on hanging out with friends and my career. I'm usually staying off social media throughout the day if I can."
Dress, Harness & Shoes Stella McCartney Rings Gucci Link to Love
"Make sure to take breaks and set limits. Some apps have time limits you can put on them, which I recommend." LeBlanc advises this is the key to developing a healthy relationship with social media, one of which can be overwhelming in this day and age. Although she is recognised as one of the most recognisable faces to young audiences, outside of social media Jules is also a singer. Being passionate about music, the young star has already released several original songs as well as covers; in 2018 LeBlanc released five songs that entered the Top 10 Pop music charts on iTunes. Despite achieving so much at such a young age there are other accomplishments on her mind, "two of my current goals are starring in a film that is released in theatres worldwide and getting more into the fashion and modelling world."
It is clear that she holds her family dear and close to her heart. Travelling with her mum and younger sister, LeBlanc is excited, gushing about her sightseeing of London with family and upcoming trip to Paris. Despite being well-known around the world, it is indeed her first trip to London. She has a very mature head on her shoulders, and is astoundingly grounded for someone who has achieved so much in their young years; her secret? "Gymnastics… it taught me how to be disciplined and holds me accountable to the decisions that I make daily." The sport is something that LeBlanc did for ten years, starting out at the tender age of just two years old!
Shirt & Vest Rowing Blazers Trousers Brunello Cucinelli Rings & Eyewear Gucci
With a busy schedule of travelling, filming for shows including Chicken Girls, interviews, photoshoots, and whatever else comes with the territory, it's no surprise that she prefers a quieter setting over the flashing lights. A perfect day off tends to look like a chilled time, "spending the day with my dogs, getting lunch with my friends, and having a relaxing self-care evening."
Owning the set, and tearing flowers apart, at our fun shoot, we're intrigued about the flawless skin that is hard to miss, her secret? "I've been loving products from Biossance. One of my favourite products right now is the Squalane + Omega Repair Cream." And when quizzed on her biggest career-inspiration, it comes as quite a surprise, in none other than Cruella and Spider-Man actress Miss Stone, "Emma Stone from Spider-Man gets me out of bed every day."
Full Look Moschino
It's clear that although Jules has had a long career the future is very bright for this young starlet, be that music, film, or being one of the most influential young people to her audience. She is one of the remarkable ones, and we can't wait to see what she does next.
Art Direction & Photographer Joupin Ghamsari
Creative Direction & Fashion Jheanelle Feanny
MUA Hila Karmand @One Represents using Anastasia Beverly Hills
Hair by Chad Maxwell @One Represents using OUAI Haircare
Assistance Jonny Baldwin
Videographer Ronan O'Loughlin
Location and special thanks to Wolf & Badger Studios and Rebel Rebel Flowers
Words by Laura Potier