Vingt Sept
Manchester: the UK's new staycation city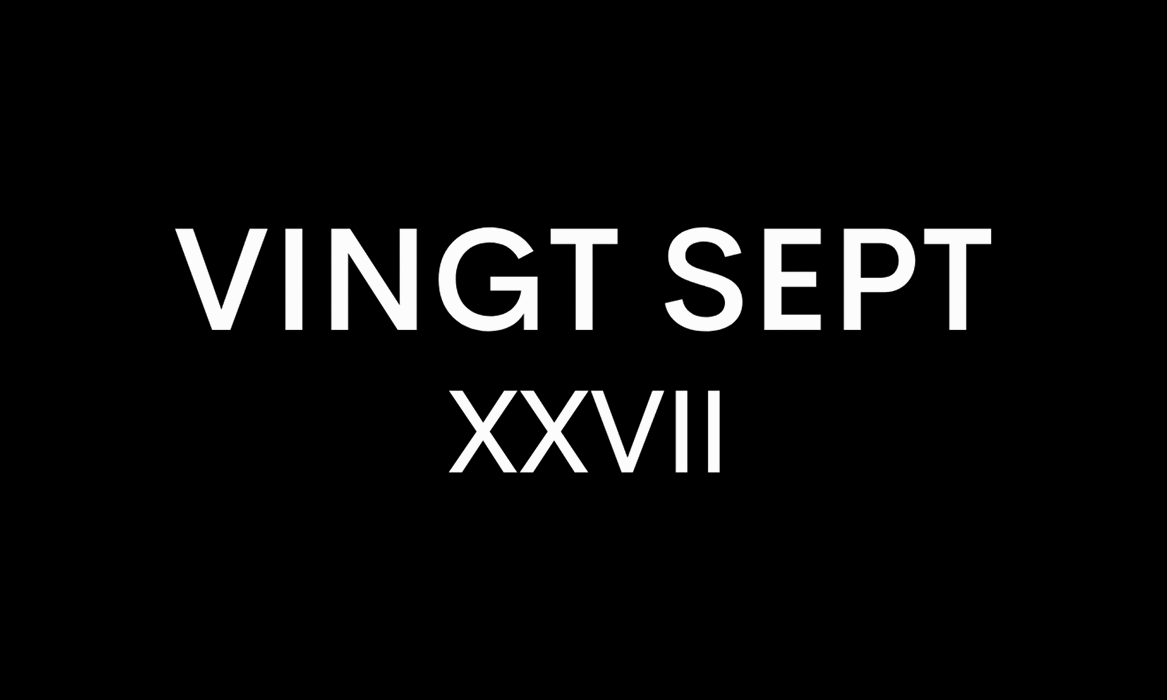 Travel
With the ever slim green list reducing our destination dreams, it is time to explore some of the UK's finest staycation options. Forget about Wales and Cornwall, as Manchester is the new spot in town. With 14 months of lockdown, the city has experienced the worst during the pandemic, but with the reopening of the hotel and hospitality industries, it appears there has been a lot of new changes to the city.
Manchester hosts great transport links from across the country. In less than 2.5 hours, you can arrive in the centre directly from London Euston station, and for those north of the capital, the easy connections continue.
There has been a large increase in city regeneration and we believe that Manchester deserves the trophy for the UK's best staycation. For those looking for a little sea, you can connect to neighbouring shores, such as Thurstaston, Crosby Beach, Formby Point and Saint Anne's.
Places to stay
Hyatt Regency and Hyatt House - Best for a luxury home from home experience
Panoramic views of Manchester are found at the new Hyatt Regency MCR
Nestled on Booth Street near the trendy Oxford Road is the new Hyatt Regency Hotel and their elegant Hyatt House.
The long-awaited new buildings boast 212 rooms and 116 (apartments for House), perfect for those wanting a little tranquillity away from the centre but close enough to catch some action.
The interiors boast chandeliers, marble-esque flooring with modern furnishings, in what could only be described as an interior design fanatic's dream.
Amenities
The upscale hotel has a lounge and bar that oozes personality. Sip on a drink in the graduate bar or, if the weather is great, sit on a lounger in the garden with umbrellas taking in the views of the area. In the garden epicentre, you will find Jessica Perrin's Beejing sculpture, a vibrant worker bee with gold, green and red accents fusing two cultures of the Chinese traditions in the heart of Manchester to represent harmony.
The Hyatt Regency MCR commissioned Jessica Perrin's Beejing sculpture that sits within its grounds
Other great amenities include the exclusive Regency Club Lounge, a high spec gym, conferencing and meeting facilities, and complimentary laundry!
For those staying in the apartments, you will find modern interiors with classic bespoke fixtures, including a modern equipped kitchen to create the perfect home from home experience, and did we say that the apartments are dog friendly too?
The two properties located within the campus of the University of Manchester are new from Hyatt and pay homage to the city's innovation and design industry. Formerly in the textile quarter of Manchester, this new staycation is a spot where guests can finally enjoy luxury living (whether that be in their apartments or hotel rooms) in an area that is bustling with creativity and character.
A stone's throw away from the Hyatt properties lies Hatch, a collection of repurposed shipping containers boasting a host of independent shops, bars, restaurants and artisan coffee houses. You cannot miss it. It is vibrant in colour and filled with creatives. The trendy Oxford Road is the epicentre of live music, student living, boutiques and bars and the Hyatt fits perfectly for this, whether you are visiting friends, attending a graduation or simply want to explore a newer, more innovative part of the city.
55 Booth St W, Manchester M15 6PQ
QBIC Hotel
The Motley at QBIC Manchester
Another new hotel opening in the city is the QBIC hotel, a group that has had success in London, Amsterdam, and Brussels and now the hotel is in the centre of Manchester.
QBIC is known for its style and vibrancy across the globe and the MCR location keeps its classic personality of mixing neons with modern fine art fixtures, such as sculptures, graffiti mannequins, and lively interiors.
Like the Hyatt, the QBIC is brand new to the city and officially opened on 17th May in the Deansgate strip, so is perfect for those seeking the buzz of the city and wanting the nightlife on their doorstep.
This pet-friendly and innovative hotel boasts 261 rooms made from recycled materials, eco-efficient showers that are complemented with sustainable toiletries, and the lively Motley bar. If Damien Hirst and Tracey Emin had a baby, it would be the Motley.
The climate-conscious property allows guests to get in on the action with quirky sustainable initiatives. If you keep your towel, you are then provided with a free drink token to use at their Motley bar.
At present, there is a grab and go breakfast option available. However, with a host of cafes, restaurants, and eateries on your doorstep, you are spoiled for choice.
2 John Dalton St, Manchester M3 2NW
Where to drink
Washhouse
Enter this speakeasy through a washing machine door
Manchester's best kept secret bar is behind the doors of a laundrette and opposite the Arndale Centre. If visiting the city and looking for a cool spot that has the best mixologists and something different, Washhouse is certainly the place to go.
When you enter the empty laundrette, press the buzzer next to the retro washing machine and your bartender will call you on the rather fitting retro phone for entry. Once you've been given the go-ahead, you physically enter the lounge through a washing machine and are transported to a low lit speakeasy.
The decor is minimalist to allow you to focus on your company and drinks. Leather interiors throw a reference to 1930s New York, tables are dressed with all of your favourite detergent boxes as you are guided through a vast cocktail menu, which leaves you truly spoilt for choice.
What is great about Washhouse is that it is somewhere you will go if you have a native guide you, so many of the people in the lounge are indeed Mancunians, making the experience even more special, removing you from the glitz of Dean Street and into a spot that has so much personality, thought, and most of all cocktails with imagination.
Drinks
Try a tropical explosion of flavours with the Soft Island Punch, presented in a pineapple-shaped glass and accompanied with a marshmallow on a stick for you to roast as your mixologist sets alight the zesty accompaniment.
Another great recommendation for those not wanting to do hair of the dog is the botanical garden mocktail beautifully presented inside a terrarium.
A must-see for anyone visiting the city and wanting to escape the tourist traps. To book, you must complete an online form. Book at least 3-4 weeks in advance to avoid disappointment.
19 Shudehill, Manchester M4 2AF
Where to Eat
For authentic cuisine Tast Catala
Best restaurant for a taste of Catalonia
Located in Manchester's trendy King Street, home to the arts, expensive boutiques, and stores, is the beautiful, three-flooredTast Catala, a dining experience for all who enter their doors. It is now the only restaurant in the city centre offering traditional Catalonian cuisine following the closure of a nearby restaurant.
Tast, owned by Ferran Soriano, Sandra Martorell, Manchester City FC's manager Pep Guardiola, Michelin award-winning Paco Perez (who is head chef), and the people behind the cool Fazenda Group, offers a fine dining experience for those wanting Michelin style cuisine and also traditional Tapas for those wanting a quick bite of Catalonia's finest ingredients.
Headed by mastermind Paco Perez, a six-time Michelin star award-winning chef with restaurants across the globe, Tast takes inspiration from the sea and massif of Catalonia Spain. Each dish is served with a modern twist, merging land and sea in a very unique way.
The interiors, inspired by Nordic, minimalism brings the focus of the cuisine to the forefront allowing you to immerse yourself in the experience and the dishes.
Each floor has a statement. Dine on the first floor with open-air views of the nearby Castle Fine Art, home to Disney Vintage works, Nobel Prize Laureate and musician Bob Dylan paintings, and Italian Sculptor (and son of actor Anthony Quinn) Lorenzo Quinn. On the ground floor, you will find an ambience in the atmosphere. Take in the bustle of the city, while served by your waiter and sipping on bespoke cocktails from your mixologist.
Tast Enxaneta
The second floor boasts minimalist interiors and provides views of Kings Street (without the bustle) for those wanting a more personal dining experience.
Private Dining
For intimacy, the third floor offers a Michelin fine dining experience. On the private floor, you will find an intimate setting where up to 12 people can explore the gastro style set menu of 10-13 courses served by your very own private butler.
Each floor has its very own open-air kitchen and chefs to ensure you are served with privacy and without the distractions of a busy kitchen, creating the perfect fine dining experience.
The ingredients are fresh and carefully selected from the region to ensure you are experiencing the true and fresh flavours of Catalonia.
The menu for the third floor fine dining restaurant changes every 3 months. But do book at least six weeks in advance; it is very busy, following the reopening of the city's hospitality industry.
Recommendations
For Sea
Try the tasty calamari that is beautifully presented with balanced flavours and uniquely accompanied with squid ink mayonnaise.
For Land Jamón
The Jamón croqueta is fabulous in between shopping; the freshly cut Arturo Sánchez Jamon ibérico is balanced with a traditional croqueta base.
For a twist
Try the popular duck egg, baby squid, and tartar Sauce presented with delicate potatoes souffle, an amazing dish that has been prepared with both flavour and presentation at the forefront.
Wine recommendation
The Pinzellada Negre is a blend of 74% Carignan and 26% Grenache. Both of the grapes are sourced from old vines aged between 30-40 years old in the region of Terra Alta, a region near Tarragona located in the mountains. The vineyard is at a high altitude to provide a fresh, crisp, and refreshing taste that is perfect for seafood and meat dishes.
20-22 King St, Manchester M2 6AG
Dining in history
Dishoom
Dine in history at Dishoom Manchester
Bridge Street in Deansgate is near the edge of bustling Spinningfield in which you will now find award-winning Indian restaurant Dishoom. The popular eatery with locations in London and Birmingham has opened in the city and is by far the most unique of them all.
The restaurant famed for its fragrant Bombay flavours is located in a Grade II-listed former Freemason's hall and is the most opulent of their locations.
On entry, you will find original features such as preserved stained glass windows, parquet flooring and unique antiques in your peripheral surroundings.
The interior design is truly exquisite and experiential as you are transported to the gateway of India and away from the busy streets of Manchester. Walk through the hall lavished with hanging mid-century portraits of former Bombay masons, with decor inspired by an original lodge found in the famed region and sip on cocktails with fresh ingredients mixed to perfection.
Recommendations
Starters
Unique to Dishoom is the Khichia & Chundo, a fine crispy snack and alternative to the traditional poppadom made from a family recipe, it has just the right balance of flavours and the spiced chutney adds a little fire.
Okra fries: spiced to perfection and well seasoned, a light yet compelling snack that will convert anyone to become an okra lover.
Gunpowder potatoes: beautifully presented fragrant potatoes said to be 'seductive' are a great accompaniment to the grill options on the menu. The lime balances the aromatic flavours of the cumin seeds, fennel and chilli.
Grill: the spicy lamb chops and traditional seekh kebab are juicy and have just about the right amount of heat. A great option for those not wanting a curry.
Nihari biriyani: showcasing fusion and creative take on the northern pie, this biryani contains a tender leg of lamb encased in a light pastry.
Vegetarians
House chaat: a rich and creamy dish, full of flavour and vibrant in colour. The potatoes are cooked to perfection and the pomegranate makes a lovely pairing with the dish.
Black dal: a popular dish that is worth a try, Dishoom's house black dal is creamy and cooked for 24 hours.
Drinks
Viceroy's old fashioned: when it comes to a good old fashioned, many fans will be sceptical of whether Dishoom's take will impress. However, they have managed to do just that. Mixing a bottle-aged Woodford Reserve Bourbon with a bay leaf reduction and green tea brings this beverage to life. Each old fashioned is presented in a delightful little bottle for you to pour the perfect drink with your meal.
Bollybellini: a light refreshing and crisp cocktail with the right balance of sweetness from the fresh raspberries, lychees and rose, complete with sparkling wine and cardamom. Attention: the Bollybellini is very addictive.
32 Bridge St, Manchester M3 3BT
Best spot for ambience and food
Ducie Street Warehouse (DSW) – voted as the best restaurant by Vingt Sept
Dine in atmosphere at Ducie Street Warehouse
Tucked behind Manchester Piccadilly is the city's best-kept secret, DSW. The former warehouse that stored cotton bales is iconic, boasting 166 apartments, a mini cinema and beautiful interiors and is home to the best restaurant the city has to offer.
Ducie Street Warehouse transports you to another world. The bar and restaurant boast an outdoor terrace, exposed brickwork, modern terrazzo accents and beautiful interiors, but what is truly fascinating is the open-air kitchen and centrepiece bar.
Sip on bespoke cocktails as a DJ plays a selection of music at a level that will not interfere with your conversation and company. The selection is totally controlled by the maestro, allowing the freedom of expression to continue. For those of us missing travel, DSW reminds you of Toronto city with Kaytranda playing an epic session.
Snacks
The Cumbrian charcuterie selection: a brilliant selection of fresh coppa, freshly sliced prosciutto, and fennel salami. This is the ultimate sharing snack and the spinata calabrese makes this board the king of charcuterie.
Small Plates
Salt and pepper calamari: this is a perfectly balanced dish with a light airy batter, the calamari is very fresh and cooked to be tender, it is accompanied by a light wild garlic aioli.
Vegetarian
The Golden Shakshuka: perfect for any time of the day, this Africa-Tunis/Middle Eastern dish is nourishing and bold. The flavours and spices are perfectly balanced and the toasted sourdough is fresh and topped with tangy feta.
Main
The large plate section has an amazing selection of dishes, but the 800g Tomahawk of Cheshire beef is the star of the show. The dish is cooked tenderly and is a great sharing dish for 3-4 people. The cut of beef is full of flavour and juices. it arrives with a jus that is slow-cooked for over 48 hours. Recommended side dishes include the DSW mac and cheese, which is the best we have ever had, the shoestring fries or, for those wanting a healthier option to accompany their steak, the smashed sweet potatoes covered in chilli, coriander and crumbled feta is a great shout.
Ducie St, Manchester M1 2TP
Best for American Cuisine
Runyon's Restaurant at Hotel Brooklyn
Best for a taste of Brooklyn
Placed inside the trendy central Hotel Brooklyn lies Runyon's all American dining experience for those seeking something a little different in the city.
Hotel Brooklyn is one of the newer places in MCR, another dog-friendly trendy spot, and from the owners of equally hip The Gotham hotel.
As you walk through the doors, you are greeted by statues of man's best friend, graffiti-inspired artwork, and a cosy lounge/bar area, transporting you to New York's most hip part of the city.
Runyon, named after journalist David Runyon (best known for his short stories, city slang and notably his Guys and Dolls book) celebrates all things NYC – from the interiors that include hanging vinyl, and classic American features to the diner-style.
Starters
Try the chicken and waffles with a twist. The addition of Riesling jelly with the savoury granola unifies this dish and is most definitely a favourite amongst the team.
Mains
Brooklyn steak: when in New York, a steak is a must-have in the city famed for its ribeye and classic cuts of meat. Runyon's dry-aged Casterbridge filet mignon is not only mouth-watering but cooked to perfection. Not only is the beef tender but has been flavoured for all palettes. The chef is not heavy on salt, allowing you to enjoy the cut of beef and its juices. Try the collard spring greens or grits for a kick of flavours and you won't be disappointed.
Dessert
The sticky toffee pudding bourbon style is sumptuous and not too sweet. It is balanced in flavour with Madagascan vanilla bean ice cream.
Runyon's Restaurant at Hotel Brooklyn
59 Portland St, Manchester M1 3HP
Unique Spa experience
House of Evelyn
Manchester is the city where you will never see a hair out of place or people without glowing skin, so it is always exciting to find hidden gems to satisfy your inner goddess.
Head to the central retail district a stone's throw from the beautiful Piccadilly Gardens, luxury department stores where the rich and famous seek retail therapy, fine dining and relaxation, and you will find probably the most instagrammable salon, House of Evelyn.
House of Evelyn salon is the most lavish beauty salon in the city, boasting a floral centrepiece, its very own makeup collection, and shelves engulfed with every beauty experts favourite products from La Roche Posay hand gel (on the entrance), Shu Umera, Olaplex hair care, and the sumptuous ranges from French botanical beauty brand Decléór.
As you walk through the doors of the luxuriant salon, you are greatly welcomed with a range of non-alcoholic and alcoholic beverages whilst your therapist walks you through your optioned treatments.
The salon's exhaustive curated treatment list boasts everything from a 60-minute makeover that includes full hair and makeup to bespoke treatments unique to House of Evelyn.
Exclusive Bespoke Treatments
Try the Hopi ear candle treatment finished with a relaxing facial. Hopi treatments originate from Native America and are said to be used by the ancient Greeks to purify the soul, improve circulation, and relieve stress.
The aesthetician is very gentle, using a hollow linen tube impregnated with beeswax vitamins and oils. It is surprisingly relaxing and painless. Sinuses are cleared as wax, debris and bacteria are removed via the suction created whilst the candle is burning. This is also beneficial for those wanting mental clarity. The facial at the end completes this relaxing procedure.
Deep Tissue Muscle Energiser Massage
This is a Decléor body massage like no other. Following your glass of bubbles, you are escorted to an ambient room, with soothing music ladled with Decléor products.
The deep tissue massage is perfect after a long day of shopping and much-needed revitalisation, before heading out in the city. The treatment combines a sensory cocktail of essential oils with an array of heavenly experiences, and what is most interesting is the fragrance from the decadent balms from the range.
There are two options for this massage at 30 minutes or 60 minutes. It is well worth the money to have the full hour because you'll leave feeling refreshed, recharged and ready to take on the world.
40 Spring Gardens, Manchester M2 1EN
Coming soon to Manchester
Therme Manchester
Manchester will be home to the UK's first city-based wellbeing resort and is planned to open in 2023, combining water activities with art, nature, technology and wellbeing treatments.
The Brewdog Doghouse Beer Hotel
With plans to open in August 2021, we will be sure to check out this carbon negative rooftop bar,18 room hotel, complete with Brewdog touches, such as in-room beer tap. This hotel will boast eco-friendly touches and great sustainability touches, including a rooftop urban jungle.
Mayfield Park
The first park in Manchester for over 100 years is set for completion in 2023 and will span 6.5 acres of green space, floodable meadows, and will improve biodiversity.
Photography Joupin Ghamsari
Words by Jheanelle Feanny
Subeditor Primrose Jeanton
Special thanks to Visit Manchester