Vingt Sept
Nigel Cabourn & Barbour: North East England's answer to Global Menswear Designers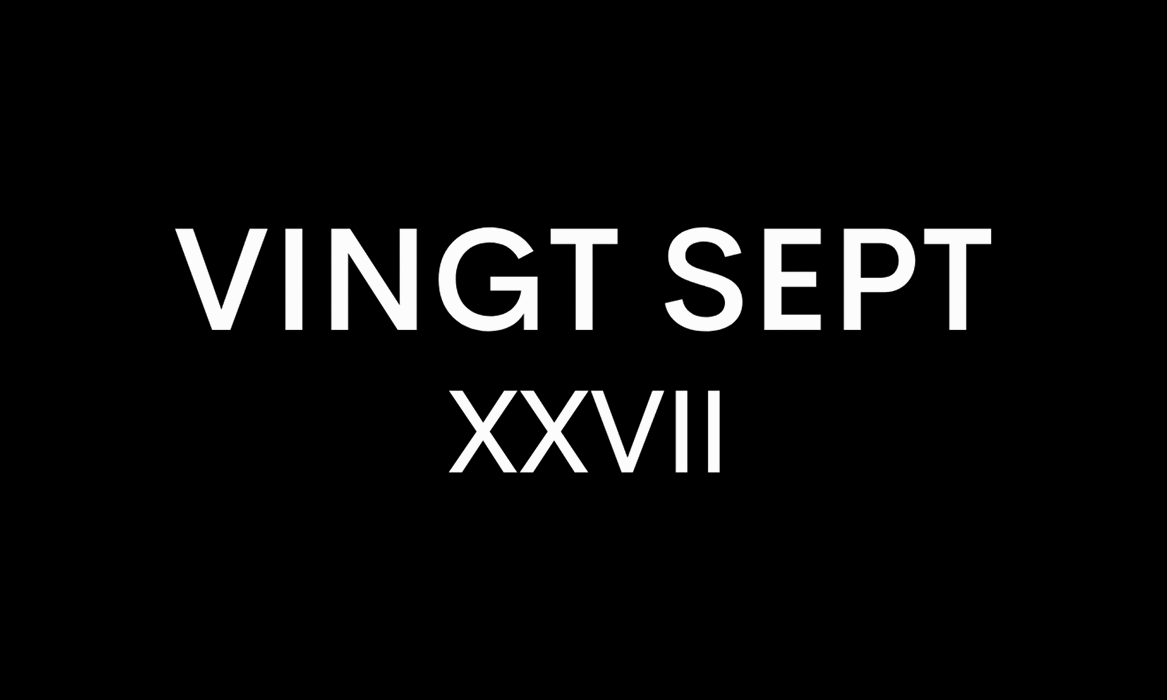 Image © Barbour
Nigel Cabourn and Barbour occupy the same end of the menswear spectrum, with both brands originating and finding prominence in the north-east of England and capturing the attention of a younger, more urban customer base - despite, their timeless brand heritage.
In the case of Barbour, the company is celebrating it's 126th year in business, originating as an oil-cloth importer, in South Shields, England. It has since elevated itself to quintessential British brand status, in a class alongside Aston Martin and Burberry. This is largely due to the propriety wax-cotton jacket design and its constant reinterpretations. This has seen the brand's popularity soar in the country lifestyle community, and later, in motorcycling communities through the almost iconic, wax-cotton motorcycle suit derivative. Barbour has grown to have retail stores in forty countries worldwide. The company has three royal warrants, providing waterproof and protective clothing for HM Queen and the Royal Family, which manifests itself in the modern era through the Duchess of Cambridge, Kate Middleton, who is constantly seen sporting her womenswear Waxed Defence jacket design.
Image © Barbour
In recent years, Barbour has attracted attention from a younger consumer base, and many of its modern collections are fashionable reinterpretations of the traditional designs. From the 2012 Guardian article, aptly titled - Why kids like me are on the hunt for Barbour, Lanre Bakare holds that it is Barbour's inclusivity that has played the biggest part in the companies revival, whereas it's contemporaries such as Burberry, had vainly tried to limit its customer base to an elite few. This has not gone unnoticed by Barbour, who had engaged with their seemingly growing younger consumer base, collaborating with contemporary brands such as Land Rover in 2014, which was "inspired by Land Rover's contemporary style matched by traditional Barbour quality and robust construction". In 2019, they collaborated with Alexa Chung (Barbour by ALEXACHUNG), which "sees the introduction of new practical garments inspired by Barbour's iconic heritage", and as recently as this May, Barbour is working with undisputed streetwear leader Supreme. A Supreme wax-cotton jacket is about as contemporary as it gets. Barbour remains etched in the halls of British iconography and is regularly seen on celebrities such as the Arctic Monkeys, Lily Allen, the Royal Family, and Daniel Craig in ​Skyfall ​ (2012).
In contrast, Nigel Cabourn started his label Cricket in 1970 in Newcastle city centre. Considered to have a cult status in menswear fashion, Cabourn is said to have a "passion for the rich history of menswear [that] knows few equals". Producing more limited collections, Cabourns designs are inspired by vintage military outerwear, and he is famed for his use of Harris Tweed and Ventile. Like Barbour, Cabourn experienced massive growth, after meeting Paul Smith, and with his guidance, he began getting his products stocked in leading UK retail stores in London and Nottingham - from 1973 to 1985, Cabourn continually showed his collections alongside Vivienne Westwood and Paul Smith in Paris.
Image © Nigel Cabourn
Cabourn later would grow a small international presence with six stores in Japan. More recently, Cabourn has appeared in publications such as the Financial Times, the New York Times, and Esquire and has collaborated with contemporary brands, further illustrating his legendary status. In 2016, Cabourn collaborated with Fred Perry and in 2019, the brand worked with Liam Gallagher, to design an iconic parka style jacket, a piece synonymous to both Gallagher and Cabourn. Most famously, Cabourn has declined to collaborate with Moncler, demonstrating a unique sense of brand awareness and authenticity within himself.
While Barbour projects a quintessentially British image to the world, and the wax-cotton jacket design as a staple of outerwear worldwide, Cabourn illustrates his equally iconic British brazenness with the same individualistic approach. They are both, however, timeless answers to global menswear from the north-east of England, and they will continue to be for years to come.
Ian Bergin Director of Menswear for Barbour, comments 'We're so proud to be founded and based in the North East, this area is an integral part of our DNA. Our region has a lot of history and heritage to draw from and it's a very inspiring place to be – from the stunning coastline and amazing countryside to our incredible cities and towns, it's a fantastic place to call home.'
Words by Oliver-James Campbell