Vingt Sept
Review: OnePointSix English Whisky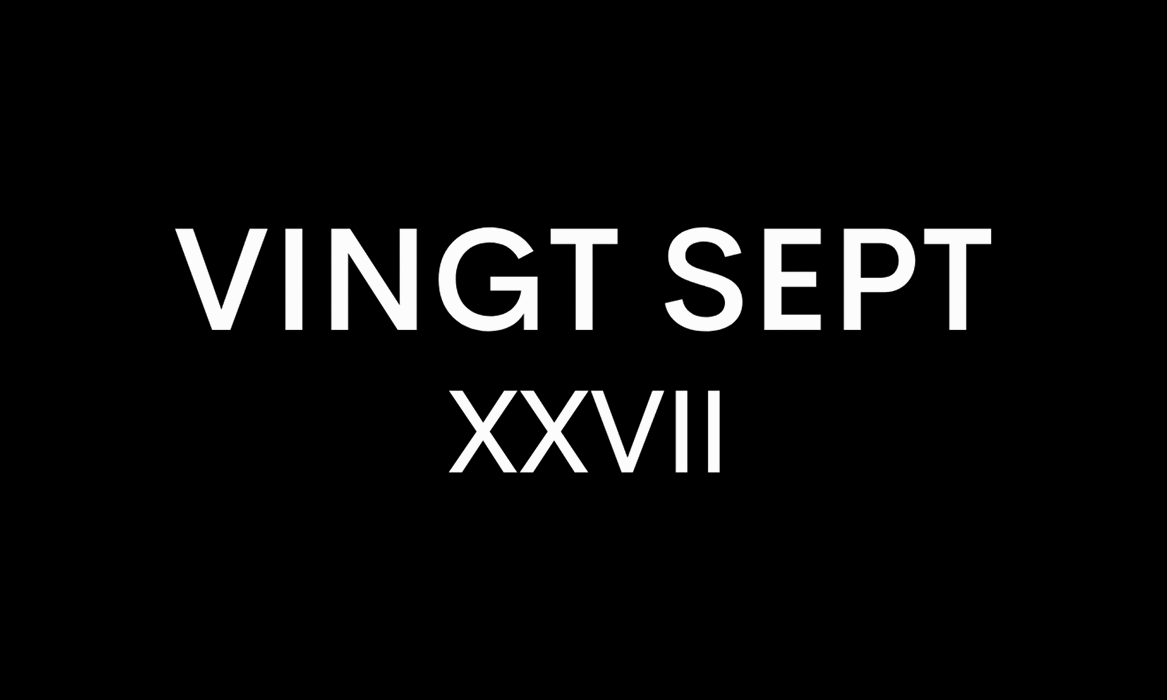 Lifestyle
The Spirit of Manchester Distillery is an award-winning producer of alcohol based out of six railway arches tucked beneath the city's former train station. The distillery is widely known for its award-winning spirits. These include One-Eyed Rebel Spiced Rum, Manchester Spirit Grain Vodka, Forty-Five Vermouth and internationally recognised hero product Manchester Gin - which is one of the most awarded gins in the UK (selling over 120,000 bottles per year).
Hot on the heels of all of this success co-founders Jen and Seb Heeley-Wiggins have now decided to move into whisky production, creating their first ever single malt english whisky, with the goal of putting English whisky on the global map over the next 10 years.
OnePointSix English Whisky is named after Leonardo Fibonacci's golden ratio, and is considered to be as close to perfect as any number can be. Seb, Master Distiller at The Spirit of Manchester, explains: "In nature, Fibonacci's golden ratio can be found everywhere, from the petals of a flower to the stars in the sky. We've named our whisky OnePointSix because, for us, it represents the perfect balance between natural beauty and human endeavour."
OnePointSix combines English roasted and kilned malts, which, after a longer-than-average four-day fermentation period, will give the whisky a distinctive and fruity flavour profile. Following distillation, the new make spirit is matured in casks such as first-fill bourbon, STR red wine and sherry casks. The whisky is then left to mature for a minimum of three years. The unique recipe contains a mix of distiller's malts and brewers' malts, and the combination of casks help give a rich complexity to even a relatively young single malt.
Photography by Victoria Greensmith
OnePointSix English Whisky will be casked this July, with the first bottle available for drinkers to
enjoy in 2025.
Ahead of OnePointSix English Whisky being made available to taste from September, they are also giving whisky buffs and drink enthusiasts the chance to share the unique experience of developing a new single malt whisky with its Founders' Club - which will launch later this summer allowing members the chance to follow the journey, from cask to glass.
The Spirit of Manchester Distillery Founders Club membership scheme will provide enthusiasts with a unique chance to stay ahead of the curve, experiencing all the developments of the whisky in real time.
One Point Six Founders' Club Packages
Concrete Membership – £40 - Giving drinks enthusiasts lifetime membership to the Club, this package grants members an annual tour of the distillery, access to releases before they go on general sale; a lifetime discount of 5 per cent and the member's name in the Founding Members' Hall of Fame.
Steel Membership – £85 - This Founders' Club membership includes all Concrete Membership benefits including an annual distillery tour and early access to all new releases, plus collectable merchandise, 7.5 per cent discount on all purchases and a Founder's Tasting Set, available exclusively through the Founders' Club and Cask Programme and not on general sale.
Granite Membership – £275 - This premium package includes a lifetime membership and 10 per cent discount on all purchases, plus early access to all releases; a Founder's Tasting Set and annual samples and bottles of the new make, one and two-year aged spirit, along with a 700ml bottle of Founder's Cask, all of which are available exclusively through the Founders' Club and Cask Programme and not on general sale.
For more information, visit OnePointSix Whisky and Spirit of Manchester
Words by Joupin Ghamsari