Vingt Sept
STELLA MCCARTNEY AUTUMN 2022 COLLECTION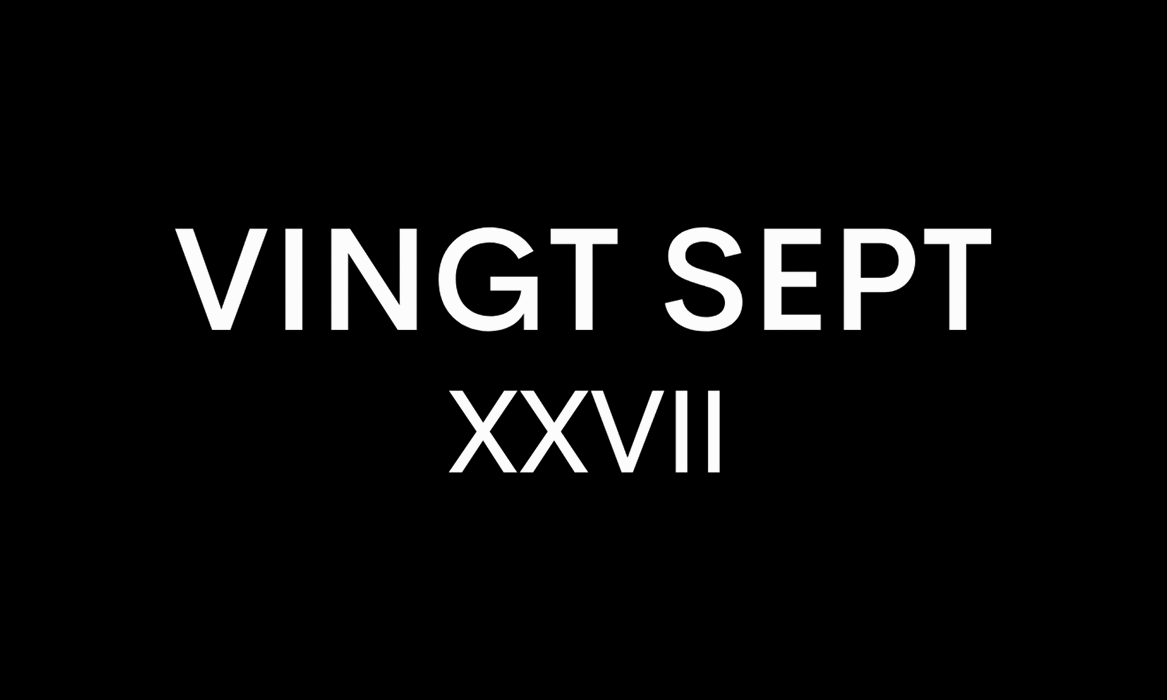 Fashion News
Stella McCartney just dropped their Autumn 2022 collection bringing into focus an ambitious Stella woman desiring to be her best self, in all aspects of her life. The wearable collection reflects a dynamic mood and ageless attitude – fluidly shifting between structure and softness, natural eccentricity and glamour.
Stella classics every wardrobe needs are revisited, bringing foundational staples into the now and elevating them with twists. Complementary statement pieces are emboldened with escapist energy, unexpected details and flattering silhouettes that simultaneously envelope the body, whilst emphasising its most sensual shapes.
A mindfully chosen palette of neutrals clashes with saturated bursts of brilliant colour and rich prints, including a glitched herringbone, warped cheetah and painted florals. Delivering a contemporary take on heritage aesthetics, a new monogram is also focal – bringing iconicity to tailoring and vegan accessories.
Twisted classicism is felt in disrupted staples, including longer and leaner masculine blazers inspired by John Lennon's 1970s suiting in traceable and regenerative wool – styled over cropped straight trousers. Delivering novelty are thigh-length traceable wool jackets with oversized fluffy white Fur Free Fur shearling collars and voluminous outerwear highlighting a glitched herringbone, creating an unexpected visual quirk on cocoon coats and belted wool trenches. Cosy knitwear is focal, with soft organic cotton ribbed pieces hugging the form and sweater dresses with contrasting slashes.
Encrusted jewels and fluid silks signal a conscious return to evening wear, including tuxedo tailoring with pin-striped diamonds, satin dresses featuring a diamanté wave pattern and crystal chokers on silky forest-friendly viscose halter dresses and sleeveless crepe tops. Asymmetric sustainable sablé gowns progress refreshed glamour, featuring diagonal diamond bands, lustrous Grecian one-shoulder silhouettes and the iconic Frayme chain. Newness comes from voluminous lurex knitwear with glittering stripes, spaghetti-strapped dresses contrasting studded corset bodices with looser skirts and sequins dripping off jumpers, cardigans and bodycon dresses.
Escaping to nature, signature cheetah prints are warped on knotted silky dresses, all-in-ones and stretch turtlenecks. A painted floral jacquard blooms across ready-to-wear and knitwear, inspired by photos Stella took in her garden, while a country attitude is felt in Western styles – including fringe on white vegan Alter Mat cowboy jackets and high-cut skirts, as well as oversized red coats in soft Teddy Mat and chunky knit cardigans blanketed over the body. Capturing the zen of a retreat are precious meditative metal ball belts draped across dresses and tailoring, and around necklines.
Accessories elaborate on Autumn 2022's visual narrative, with the iconic Falabella energising evening glamour across velvet baguette styles, glittering shoulder bags and crystal mesh. The season's focal accessory, the Frayme bag, is also revisited as a tiny hobo style in velvet and sequins as well as a monogrammed crossbody, satchel and tote editions made from recycled materials. Emphasising a connection with nature, the Logo vegan tote and shoulder bag run wild in a tortoiseshell warped cheetah print.
Stella was inspired to create cowboy boots, with the twist of being entirely vegan – embodied in a classic interpretation featuring ornate stitching, a Cuban heel and a looser fit around the calf. The Shroom is elevated as a stiletto pump in recycled satin, as well as ankle and over-the-knee boots in Alter Mat vegetarian leather. The Air Slide returns as a recycled pool slide with iconic chunky chain detail, while the new Air Shroom family includes a relaxed puffy-soled velvet pool slide with a padded heel alongside a sporty, strappy sandal.
This season, 72% of the ready-to-wear collection is crafted from responsible materials. New innovations include Humana post-consumer recycled denim made from clothing waste and pieces crafted with repurposed deadstock fabrics from LVMH's Nona Source platform. As always, the collection is free from leather, feathers and fur, and features forest-friendly viscose, organic cotton, recycled nylon, recycled polyester, Refibra™️ fibres generated from textile waste, regenerated cashmere, regenerative NATIVA wool, and RWS and ZQ wool from traceable sources.
For more information visit Stella McCartney