Vingt Sept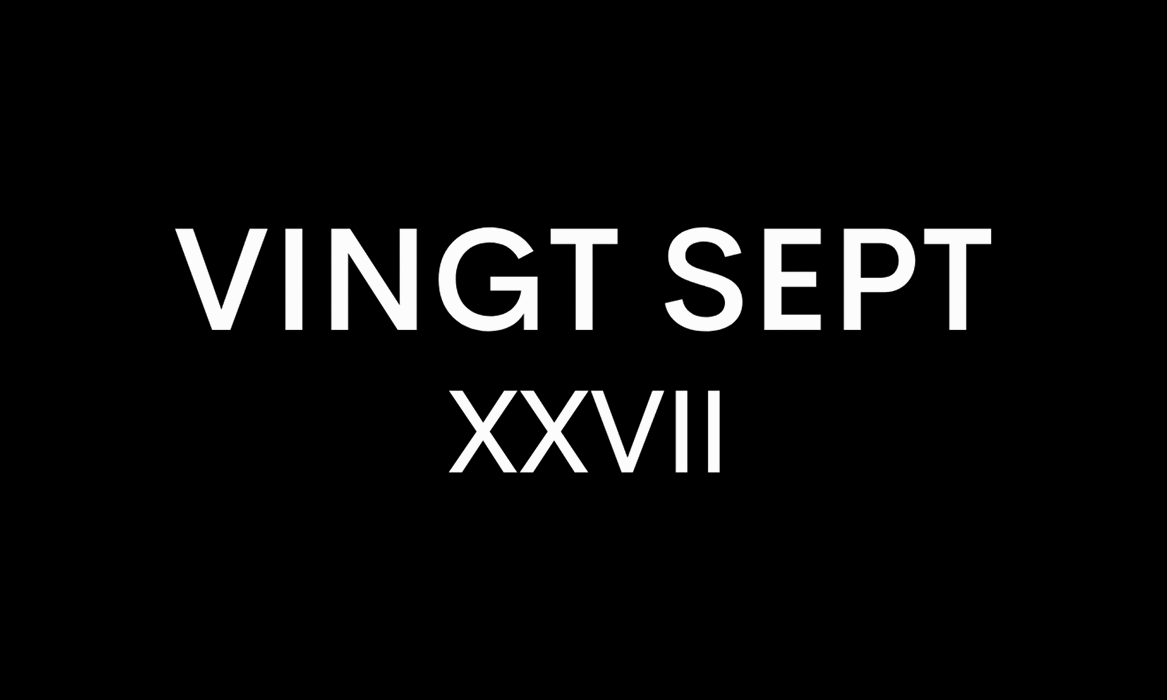 Travel & Lifestyle
For those who frequent the island of Barbados, there is one place often on the tip of everyone's lips and the talk of the town - The Crane.
Opening in 1887 and known for being the Caribbean's first resort hotel, The Crane perhaps has more pools than rooms and a little magic is experienced for those lucky enough to visit.
The location set amongst forty lush acres boasts 252 residences and suites and is a mere six minutes from Grantley Adams Airport. During the pandemic, it was the only hotel in operation, continuing to deliver its stellar service during a difficult time. It's no feat or surprise considering it has withstood some of the most powerful hurricanes including 1955's Janet and ultimately the test of time.
Those who visit tend to be frequent returners, making the resort feel like one big family, providing a home-from-home experience.
Sticking to traditions which were executed since its opening, you will see zero wristbands here, but what you will observe is every staff member will know who you are; perhaps due to its distinctive approach to operating.
The cliff property overlooks Crane Beach and is named as such due to historically being used to lower and raise cargo to passing ships in its former life. It is believed to have been built in 1790 and there are still original properties (including 18 historic suites) on-site, dating back to when civil engineer Donald Simpson later acquired the property, enlarging it to its present-day notoriety - as Barbados' most exclusive hotel.
Interior Design/Rooms
Original features have been maintained in the properties including the style and casement of the windows in the main building known as Marine Villa. Celebrating its historic origins most rooms ooze the grandeur of that era through 19th-century furnishings including period-style Armoires and antiquities. But don't be fooled though, The Crane is no museum; though there is a celebration of the past they have ensured that these unique characteristics are paired with 21st-century functionality.
Rooms at The Crane are like no other; in fact, they are far from it and are more apartment suites than anything else. Staying in a one-bedroom abode expect to stumble across high ceilings, traditional hardwood flooring and oiled cedar shutters as you seek ocean views on the balcony.
The spacious suite includes a full kitchen with a state-of-the-art fridge/freezer (and ice machine), coffee machine and dishwasher. A handy in-room washer-dryer is available and the lounge is equally spacious with modern plush sofas, a dining table and a comfortable writers' desk.
Eye-catching Objets d'art true to The Crane and Barbados' heritage flitter across each corner adding to the unique character of the suite.
In the bedroom, a luxurious king-size four-poster bed awaits for a peaceful slumber. And it is difficult to leave the generously sized bathroom with Jacuzzi tub and decadent spa shower.
The floor-to-ceiling marble bathroom with double console has ample storage - we also recommend trying the indulgent toiletries by wanderlust company Crabtree and Evelyn too.
Other features include a vast balcony with ocean views, air conditioning throughout, a cable television with DVD player, wifi access and a safe.
Suites at The Crane range from 1,120 sq feet - 4000 sq feet with some set amongst lush gardens, cliff or ocean views. Other suites have private pools ranging from plunge to lavish 28 feet pools - perfect for a romantic date.
Dining/Things to do
Dining here is a gastronomic extravaganza, whether opting for award-winning L'Azure - set on the cliff top and 200-year-old walls, for breakfast - or perhaps for Bajan and British cuisine served on Sundays for lunch. For BBQ lovers every week The Crane hosts a beach extravaganza where fresh catch of the day and mouthwater cuts are enjoyed amongst the waves.
D'Onofrio's Trattoria delivers tantalising Italian cuisine, The Grove Bar & Grill located near the pool is perfect for an afternoon bite and The Carriage House is a delight for light grilled dishes at lunchtime.
Our favourite dining spot was Zen - the hotel's Japanese/Thai fusion restaurant set amongst tranquil koi ponds and the backdrop of the ocean.
Designed by a Japanese architect and interior designer, guests are immediately transported to Asia and can enjoy a slice of culture.
In keeping with Kanso (a form of Japanese interior design), modest yet minimalist furniture and decor are seen throughout Zen, from the concealed and ambient light bleeding through each corner to its delightful Tatami room.
Each dish is prepared by Caribbean chefs who have devised a unique fine dining experience where an array of mouthwatering dishes will set your tastebuds alight. Key dishes to try include the flavoursome Kushiyaki. Full of flavour, the succulent skewer of beef is seasoned to perfection and accompanied by a delicious sweet and tangy teriyaki sauce.
Other star dishes include fresh sushi, juicy Tempura Prawns and for those seeking a sweeter alternative to a traditional rice dish, the Khoa Phat is an excellent choice.
Other amenities include a village convenience store (serving delicious patties), Bar 1887 (who serve an epic rum punch), an ice-cream/cake parlour, a duty-free store and a creche for those with children.
Fitness wise there are two large flood-lit courts for tennis lovers, a fitness centre, access to the local golf course, yoga and relaxing serenity spa.
Why visit?
The words privacy, intimacy and personality strike to mind when describing the essence of The Crane. It is no surprise to hear that the majority of its guests range from long stays, frequent returners and VIPs - as it has an unmistakable charm not found in most hotels.
For more information visit The Crane
The Crane Resort, Barbados
Address: The Crane Resort, St. Philip, Barbados
Phone: +1 246-423-6220
Words by Jheanelle Feanny